Image

LEICA BLACK & WHITE PHOTOGRAPHY
Black and white photography eliminates all distractions posed by color elements, instead focusing the observer's eye entirely on the essence of a scene. Monochrome images bring to mind the old masters of reportage and fine-art photography, such as Henri Cartier-Bresson, Robert Capa, Brassaï or Diane Arbus – whose aesthetically sophisticated documentations of everyday life and the significant events of their time both captured, and shaped the zeitgeist of an era. The boundaries between reportage and fine-art photography have remained fluid to this day. Regardless of genre, the conscious omission of color evokes a heightened sense of intentionality, both in the photographer and the viewer.
Photography has changed fundamentally in more ways than one and Leica can lay claim to many of those ground-breaking changes. Developing a monochrome sensor is Leica's declaration of respect and admiration for those who dedicate themselves fully to the art of black-and-white photography.
Image
Every detail matters: How the monochrome sensor redefines the intensity and depth of black and white images
Leica's Monochrom variants are distinguished by their exceedingly sharp and detail-rich renditions, with the new M11 Monochrom in pole position. In terms of capability, a purely black and white camera is inherently superior. All image sensors – even those that will generate a color image – merely record luminance information. In a standard camera, a red, green and blue filter array is placed in front of the sensor to facilitate the interpolation of colors. In dedicated black and white cameras, this light-absorbing overlay has been omitted – enabling a sharper rendition of even the finest details, and increasing the sensitivity range by around one f-stop. As a result, the black and white sensors in Leica's Monochrom models not only capture pristine, unadulterated black and white images, but also offer a greater dynamic range and better signal-to-noise ratio than their color-rendering counterparts.
Leica Monochrome Cameras
Experience the timeless beauty of black and white photography with Leica's monochrome cameras.
In 2012, Leica brought the fascination of analog black and white photography into the digital age with the M Monochrom. This was followed by numerous camera models with monochrome sensors. The success of these unique cameras repeatedly gives relevance to the legendary quote by photographer Barbara Klemm, "Black and white is color enough."
 
Image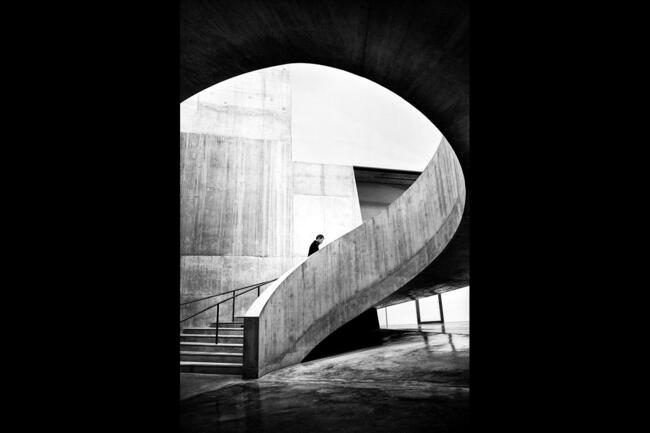 Discover the world of black and white photography in our Leica Blog.
© Alan Schaller