Image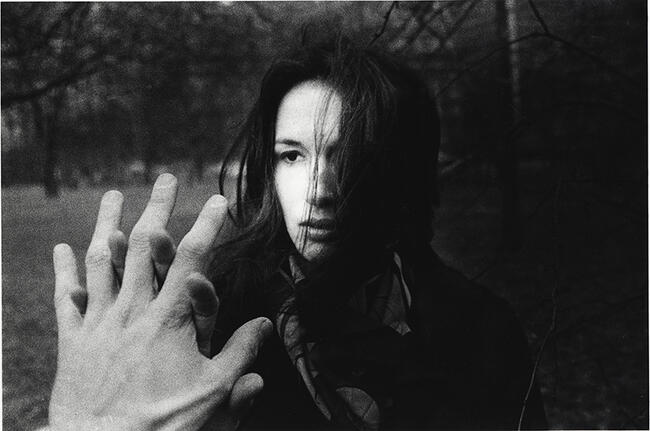 Image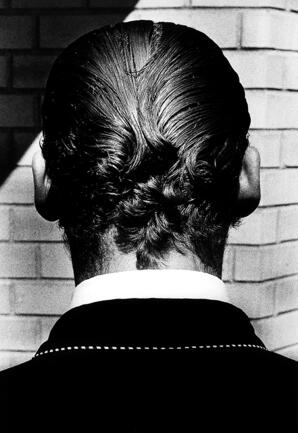 "The easiest thing to do in the world is to be a photographer. You  just have to push the button. The hardest thing as a photographer is to make an image which you can look at for a long time."
The liaison between Ralph Gibson and Leica has thrived for six decades, having begun with the purchase of his first Leica, an M2, at the beginning of his career. He had to laboriously pay off the camera in instalments, as his work was still far from lucrative; but that camera certainly played a decisive role in helping him realize his own photographic vision. Gibson acquired his first solid foundation in photography while serving in the US Navy, followed by studies at the San Francisco Art Institute. He then assisted Dorothea Lange from 1961 to 1962, and Robert Frank from 1967 to 1968. Gibson's style was strongly defined, from the very beginning, by graphic compositions with distinct black and white contrasts. Gibson quickly gave up the idea of working as a photojournalist. After moving from Los Angeles to New York in 1966, he worked at the Magnum Photos Agency for a trial period of a few months, but soon recognised that, "doing commercial assignments was not to be my destiny". On the contrary, he was searching for self-determined content and his own, autonomous visual language. As he clarifies, "My work changed. No longer documentary or concerned with the human condition, it became more surreal, and this led to my first book: The Somnambulist." The self-published photo book, which appeared in 1970, was a breakthrough; not only from the financial perspective but, more importantly, for the acknowledgement Gibson gained as a photographer and publisher. He continued to develop his imagery over the following years. His motifs, published by Lustrum Press in numerous photo books, were soon to become style-defining and serve as inspiration to many photographers. His work represented a perfect example of the transformation of American photography in the seventies, as it headed in a more individualistic, and less photo-journalistic or documentary direction, resulting in the growing acknowledgement of photography as an artistic medium. Gibson remained faithful to analogue photo technology for a long time, but when he tried a Leica Monochrom in 2013, his attitude changed: "I have not loaded a roll of film since. The photographs reflect my vision. They are the same – but different," Gibson confirms. His clear, graphic and perfectly composed images, which are frequently taken from up close, are always immediately recognisable. They appear abstract, yet never fully give up a reference to reality. In addition to precise studies of objects, surreal-like compositions, and sponta­neous-looking street scenes, exquisite nude images have a not insignificant place in the photographer's repertoire. Whether mysterious and emotional, or clearly recognisable; whether analogue or digital, black and white or, less frequently, colour: there is no doubt that, over his lifetime, Ralph Gibson has created a many-layered and exciting body of work, for which he is now being honoured with the Leica Hall of Fame Award.
Ralph Gibson was born in Los Angeles on January 16, 1939. He learned photography in the US Navy, followed by studies at the San Francisco Art Institute from 1960 to 1962. He worked as an assistant to both Dorothea Lange and Robert Frank. Gibson also made photography history with the publishing house Lustrum Press, which he founded in 1969. The company published 40 monographs, as well as numerous compendiums and important works by other photographers. Gibson is represented in the most important private and museum collections. His work has been published internationally; and he is the recipient of multiple awards, including the Leica Medal of Excellence in 1988, and the French National Order of the Legion of Honour. He lives in New York.
Leica Hall of Fame 2021 - Ralph Gibson
11/05/2021 - 04/24/2022
Leica Camera AG Am Leitz-Park 5
35578 Wetzlar
Germany
+49 (0) 6441 - 2080-333
Opening hours
The Leica Gallery Wetzlar is open on Monday to Sunday from 10am - 6pm.
Leica Gallery Wetzlar