Image

The Leica ZM 11 is a testament to our profound photographic legacy, reflecting our iconic design language along with other hallmarks of our esteemed camera heritage. The ZM 11 bridges the craftsmanship of watchmaking with the essence of photography, promising a new perspective from every angle.
The ZM 11 is a watch for every moment: robust, sophisticated, and brimming with details, from its outstanding features to its luxurious finish. Leica's proprietary Easy Change strap system is a technical replica of Leica's camera lens change system and allows easy, secure strap changes to suit any activity. The highly accurate Swiss automatic movement was designed and manufactured in partnership with Chronode SA. The ZM 11 is water resistant to 100m and comes with a 5-year warranty.
Image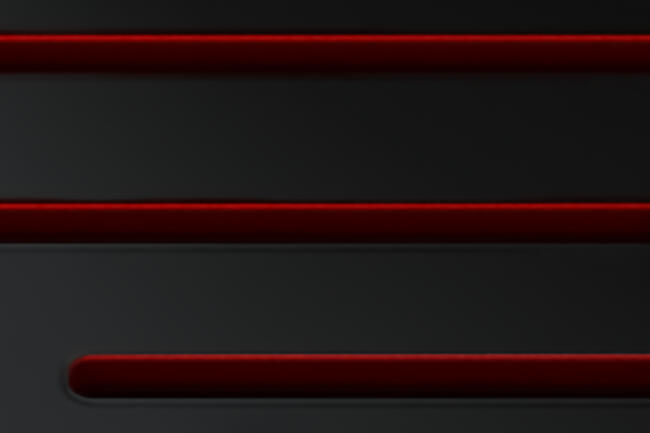 Discover a watch face that is more than just a surface – it is our canvas, where light, shadow, and design converge, evoking the subtle charm of sunlight passing through blinds. Our effort to incorporate this ambiance onto the watch face has resulted in a dual-layered dial that transforms its appearance depending on the wearer's angle. Rather than relying on printed visual effects, the upper layer boasts a grill that showcases gradients in either sunray or horizontal brushing, and even alters its hue when the watch is tilted. The brushed indexes are accentuated by gleaming edges and luminous Super-Luminova A1 filling. The hands, exquisitely diamond-cut and subtly faceted, blend deep brushed and sandblasted finishes, striking a balance between clarity and aesthetic allure. A black ring, echoing the esteemed lens artistry of Leica, nestles between the glass and bezel, letting light gracefully traverse the dial. Every meticulous detail reflects Leica's iconic design language and the remarkable expertise and passion of our specialist partners.
Image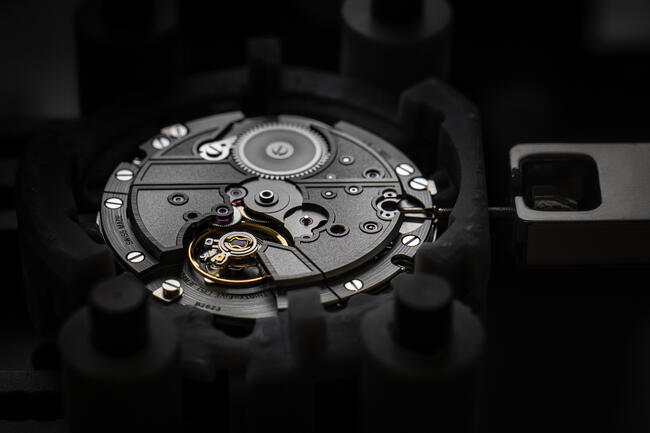 The ZM 11 is powered by the exceptional Leica Calibre LA-3001, engineered in close collaboration with the Swiss movement developer Chronode, renowned for their expertise in crafting top-tier mechanical movements.
Made in Switzerland, the Leica calibre serves as the foundation for future watch development within the ZM 11 collection. It embodies the essence of Leica's design aesthetics, with sandblasted bridges and brushed chamfers, complemented by polished sides. The dark grey galvanic Ruthenium plating of the bridges and plate dd a modern and distinctive touch.
Operating at a precise frequency of 28,800 beats per hour, this self-winding movement features 35 jewels. Its design prioritizes precision, delivering an impressive accuracy of -4/+6 seconds per day and boasting a remarkable power reserve of 60 hours, so you can appreciate the visual allure and technical prowess of both, Leica and Chronode.
Image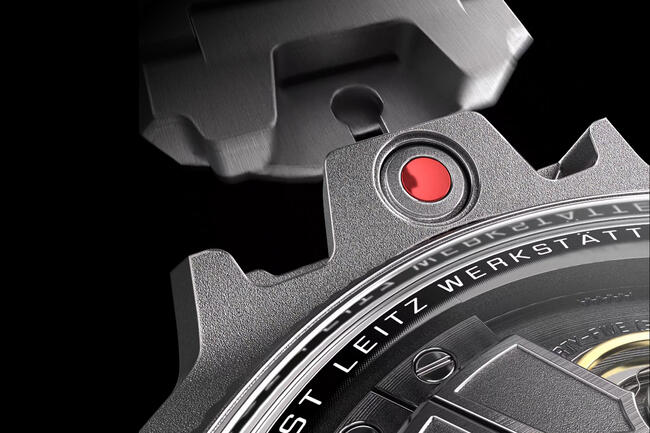 Designed to adapt to any activity, the ZM 11's innovative Easy-Change locking system allows seamless switching between different strap options, including stainless steel, titanium, rubber, and fabric. Whether you are switching between straps for a formal event or a casual outing, this system allows you to customize your ZM 11 to the occasion, ensuring convenience and versatility without compromising on comfort or safety.
The mechanism is integrated into the lugs section of the case, with the bands holding simple counter-pieces that interlock, ensuring a safe connection. To release the strap, simply press the signature red dot on the underside, mirroring the lens release button found on Leica cameras. This intuitive design adds a sense of familiarity and elegance to the strap-changing process and was created specifically for the ZM 11 collection.
Image