Leica photo filters are tools to enhance or alter the look of images. They come in different types, such as color filters, P-cir filters, ND- filters and UVa II filters. Color filters alter the color balance of the image, P-cir filters reduce glare and reflections, ND-filters reduce the amount of light entering the lens and UVa II filters protect the camera lens from UV light. Overall, photo filters are a powerful tool that can dramatically enhance the mood, atmosphere, and tone of an image.
Image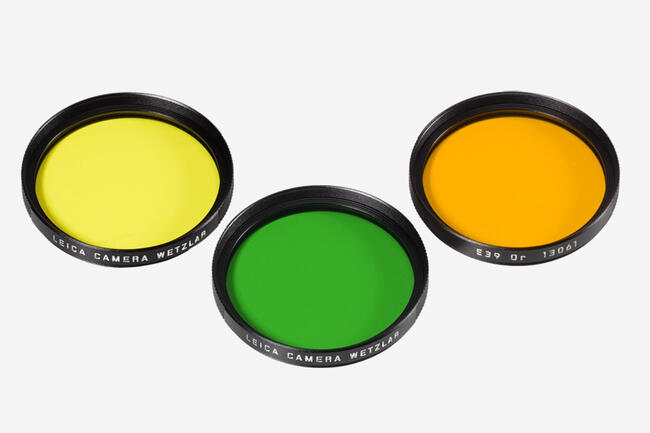 Create atmospheric moods
These specially calculated color filters are particularly recommended for black-and-white photography with Leica M and Leica Q cameras featuring a monochrome sensor. The yellow, green, and orange filters allow photographers to explore a whole range of creative effects with light and contrast. By modifying the conversion of colors to greyscale values, the color of the filter in the original scene becomes lighter, and its complementary color darker. This can be used to create uniquely atmospheric moods in landscape and portrait photography. At the same time, multicoating reduces reflections and ensures high transmission without vignetting.
Available in sizes: E39, E46 and E49.
Nick Rains explains the usage of Colored Filters
Image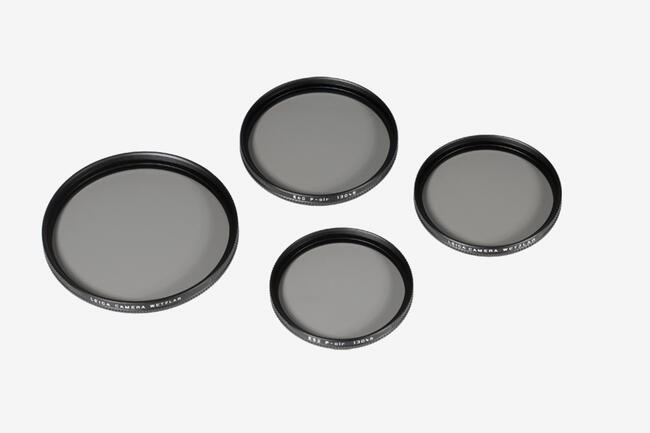 For a clearer view of things
Circular polarization filter
The circular polarization filter eliminates undesirable reflections from shiny surfaces like water or glass and helps to enhance color contrasts. The universal polarization filter is supplied complete with a 180° swing-out mount that allows it to be positioned in front of the viewfinder window to control and assess the effect of polarization on the subject before exposure. Thanks to a range of adapters, it can be used in combination with a multitude of different lenses.
Filter available in sizes: E52 to E95
Universal-Polfilter-M Adapter available in sizes: E39 to E49
Nick Rains explains the benefits of a Polarizing Filter
Image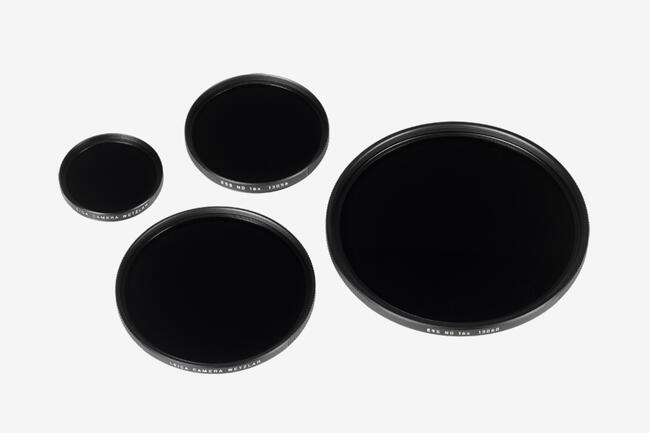 Capture motion
Time exposure is essential for capturing and reproducing the flowing motion of subjects, such as waterfalls. The neutral density filter (ND) enables this even in sunlight by reducing the amount of light entering the lens to allow longer shutter speeds to be used. Color rendition remains unaffected and undesirable reflections in contre jour exposures are prevented. In addition to this, the ND filter allows the use of larger apertures for capturing photos and videos with a shallower depth of field.
Available in sizes: E39 to E95
Nick Rains explains how to use ND Filters
Image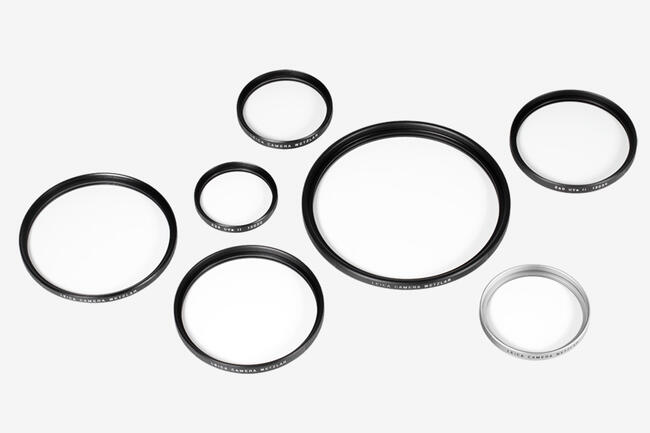 Protects against damage and dirt
The UVa II filter protects the front elements of the lens against scratches, marks, and dirt. At the same time, the new multicoating and significantly improved optical parameters make it possible to preserve full imaging quality, even in unfavorable lighting conditions. Thanks to an additional thread, the UVa II filter can also be used in combination with other filters, and acts as permanent protection for your valuable lens, too.
Available in sizes: E39 to E95, Series VII and VIII