Image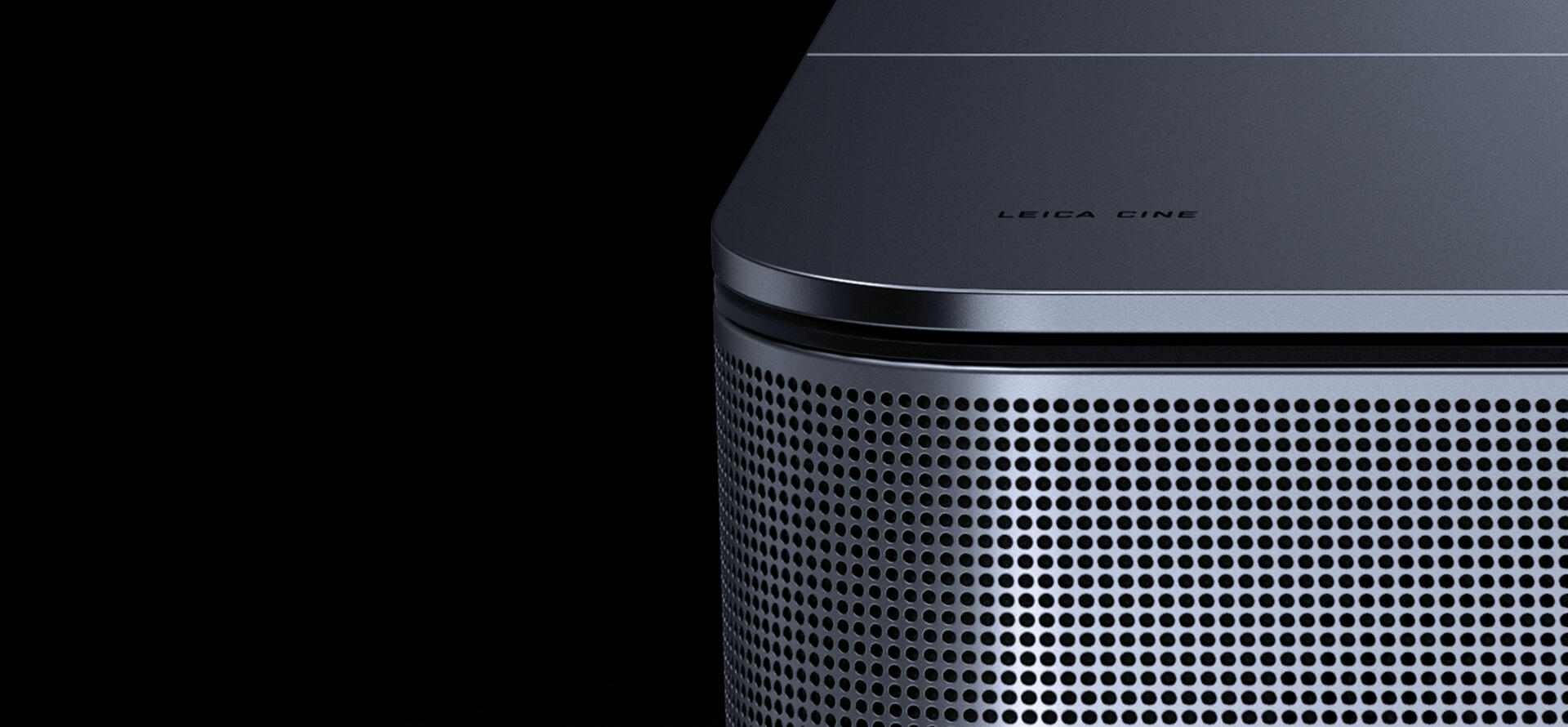 The first Leica Laser TV.
Leica Cine 1
Image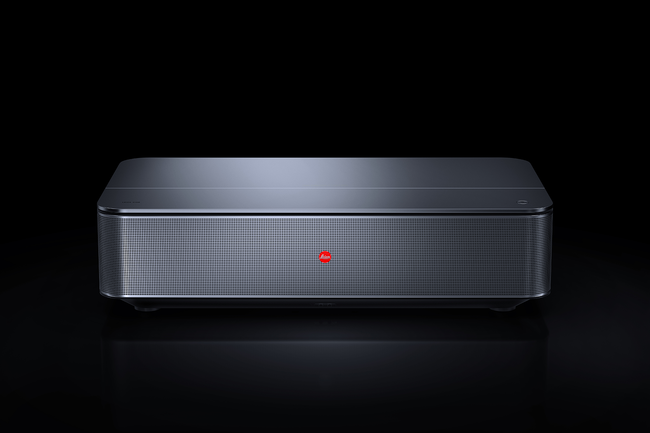 Leica Cine Laser TV reimagines television as we know it
The iconic red dot has always been synonymous with boundless innovation. Now, it rightfully finds its place adorning the latest addition to our portfolio. The Leica Cine Laser TV is quite simply the new essential for anyone who wants the finest home cinema experience.
Projection has been around for a long time at Leica under the Pradovit brand, which is why the new entry into the laser TV segment is a logical step. I would like to say one thing about our new Leica Cine 1: welcome back to the future! With this device, our customers can now also enjoy the authentic Leica look in the intelligent projection segment and experience the best Leica picture quality as a cinematic experience at home.
Dr. Andreas Kaufmann, Chairman of the Supervisory Board and majority owner of Leica Camera
The Leica Cine Laser TV perfectly embodies the essence of Leica's purist design philosophy. It features a timeless, sleek aluminum body with an automatic dust cover for improved lens protection. The all-around perforated cover ensures crystal-clear sound and optimal, unobstructed ventilation. A proud statement of pure design, elevating any and every home by focusing on the essentials.
The future is an ultra-short throw away
Immerse yourself in true-to-form Leica brilliance.
A fusion of audiovisual excellence, the Leica Cine Laser TV brings to life outstanding imaging performance with its ultra-short throw lens that projects your favorite content from only a hair's breadth away from your wall. Its ultra-bright 4K image reproduction delivers unparalleled optical picture quality, authentic full-depth colours and laser-sharp resolution. Combined with powerful built-in Dolby Atmos speakers, breathtaking surround sound completes the cinema experience in the comfort of your home. 
A compelling argument for the environment
Built for energy-efficient viewing pleasure. The Leica Cine Laser TV features advanced triple RGB laser technology that results in significantly lower energy consumption than most OLED TVs.
Built to last a lifetime of over 25,000 hours of home cinema entertainment without compromising picture quality.
Image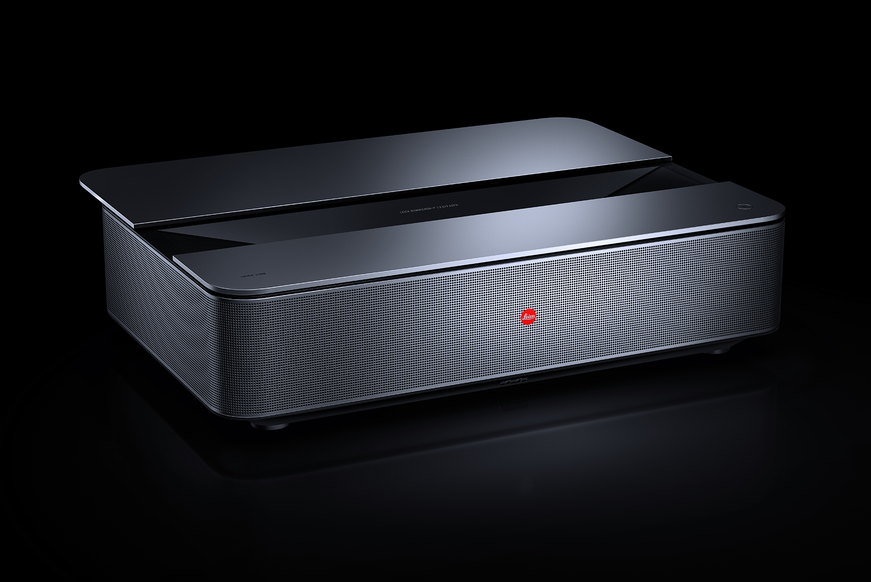 The Leica Cine Laser TV easily outperforms conventional LED TVs in both size and comfort. Its ultra-short throw laser projection offers images as large as 120" while still being eye-friendly –  allowing you to immerse yourself with ease in your content of choice.
Superior colour reproduction with Leica Image Optimization (LIO™)
Leica applies its years of successful reputation in digital image optimization to the Leica Cine 1 as well. Leica's own image processing (Leica Image Optimization - LIO™) optimizes the image with special algorithms and thus achieves particularly natural colour reproduction, detailed colour gradations and outstanding contrast transfer functionality.
Plug into a new era of integrated intelligence and watch TV at a whole new level. Equipped with a Smart TV launcher, an internal TV tuner, and numerous interfaces, the Leica Cine Laser TV allows you to effortlessly indulge in your favorite streaming, gaming or live-action content, or even your own content playback.
Image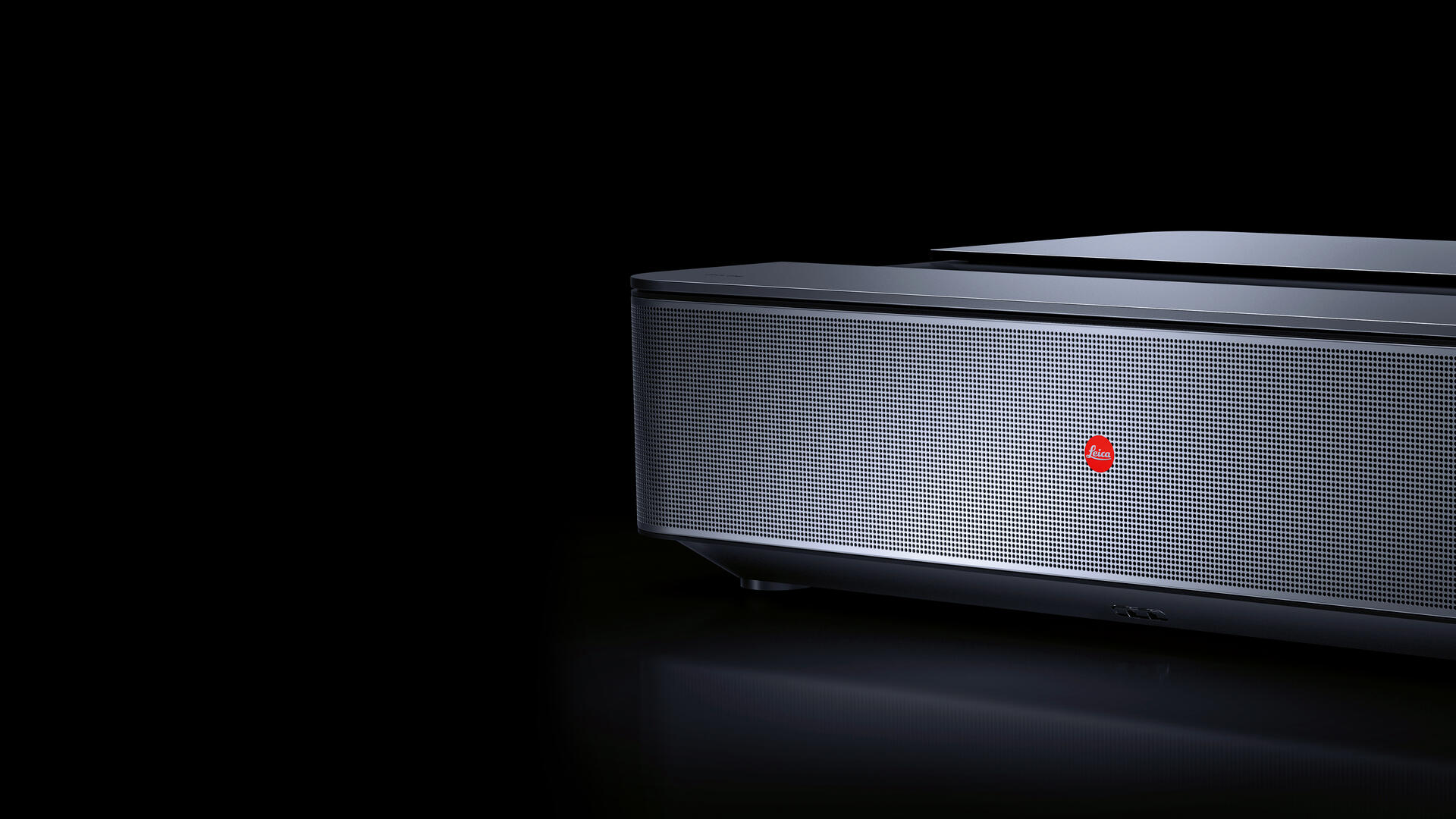 Are you a dealer and interested in the Leica Cine Laser TV?
Please feel free to write to us:
Expected to be available in Europe from the second quarter of 2023.
Leica Cine 1 – Preliminary Technical Data (EU Version)
Leica Cine 1 – Preliminary Technical Data (US Version)