Image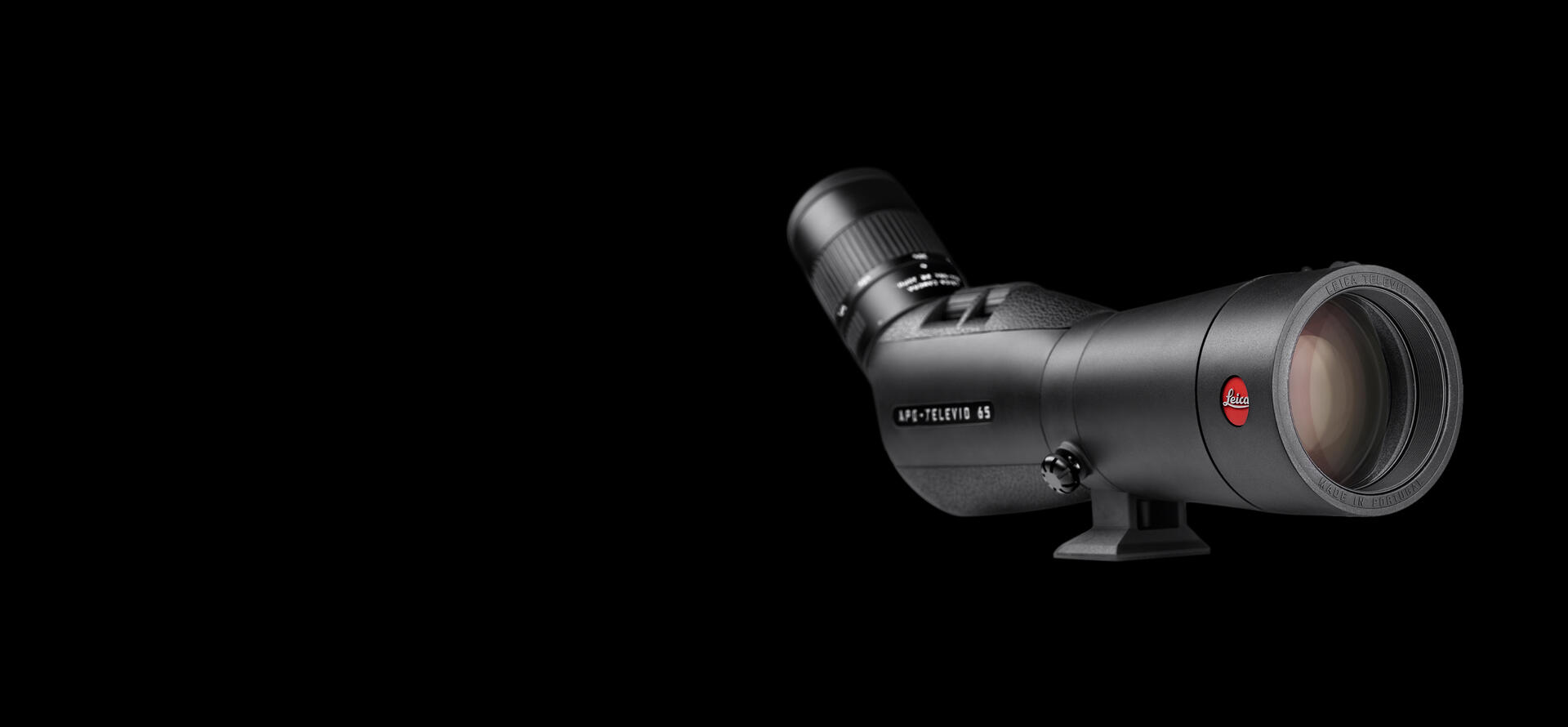 Image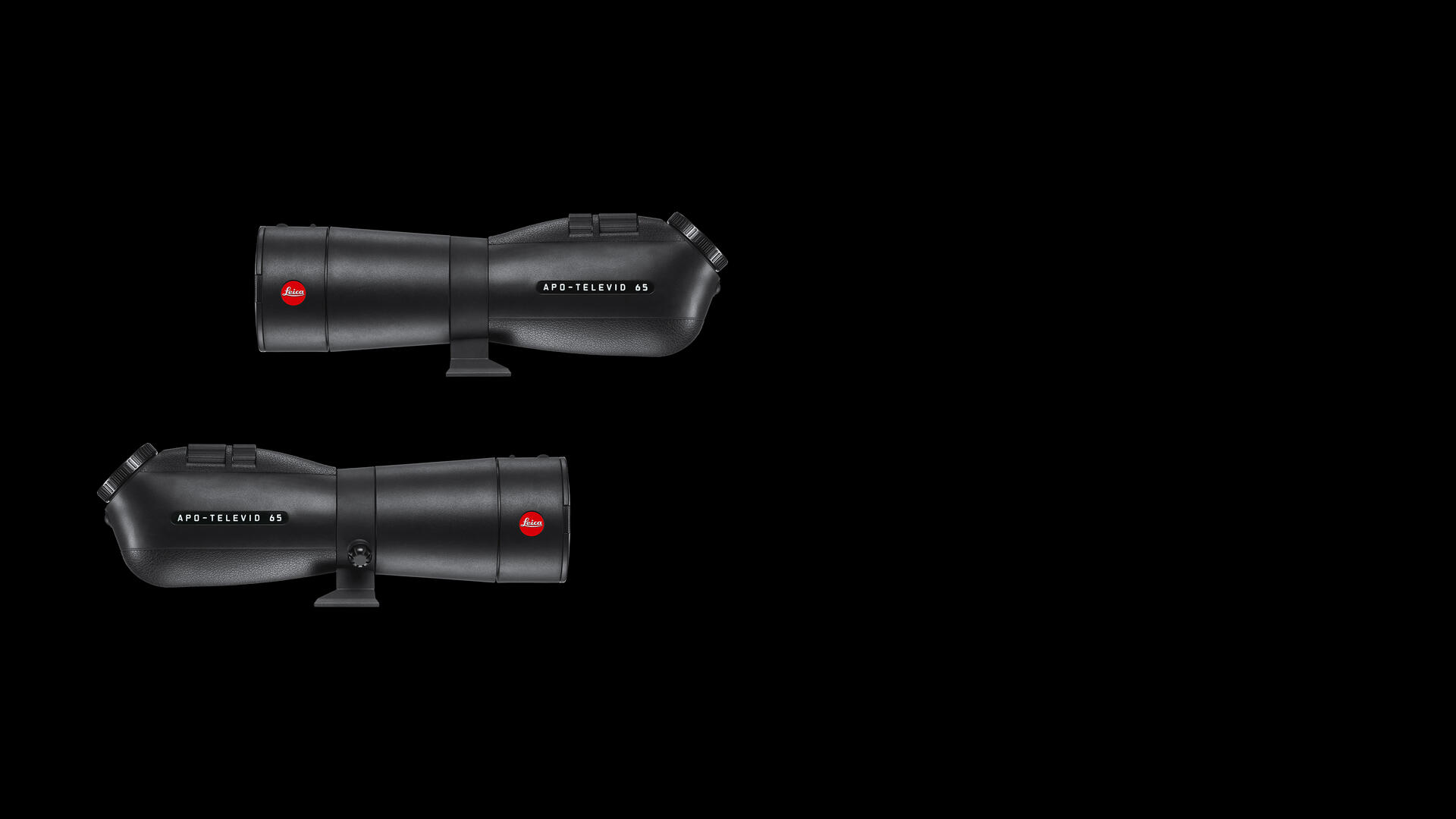 Sophisticated optics and rugged mechanics
The Leica APO-Televid 65 delivers images with excellent colour fidelity, sharpness and contrast, particularly during daytime viewing. At only 29 cm (angled view) long, this spotting scope is especially handy and portable, and at the same time it offers the shortest close focusing limit in its class (2.9 m/9.5 ft). It's also very robust and any shocks or impacts are effectively absorbed by its resistant magnesium-alloy body and rubber armouring.
Compact, lightweight and rugged
The compact APO-Televid 65 is the ideal companion for long, demanding treks and exhausting alpine ascents. Impacts are absorbed by a resistant magnesium-alloy body and rubber armoring.
Excellent color fidelity and maximum sharpness combined with maximum stray-light suppression and perfect contrast.
The angled eyepiece design allows comfortable long glassing sessions because of a natural position.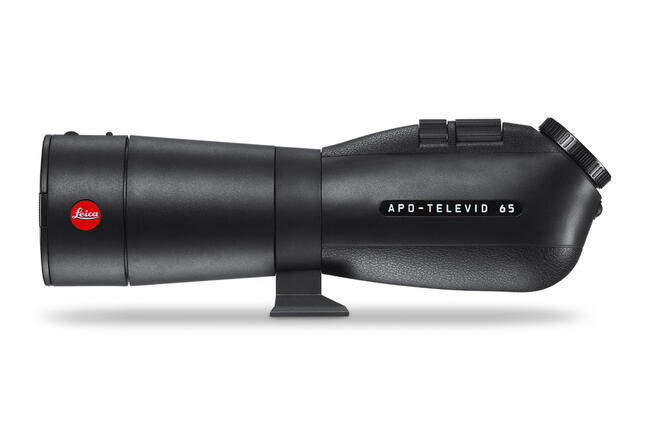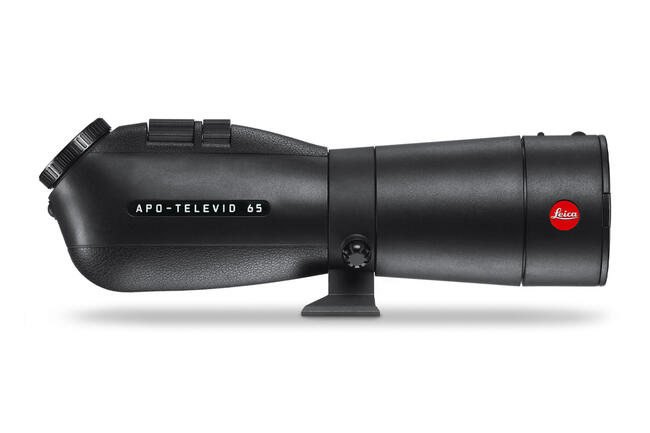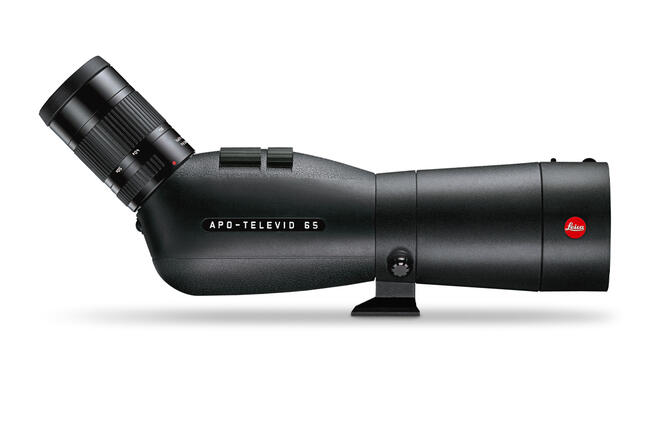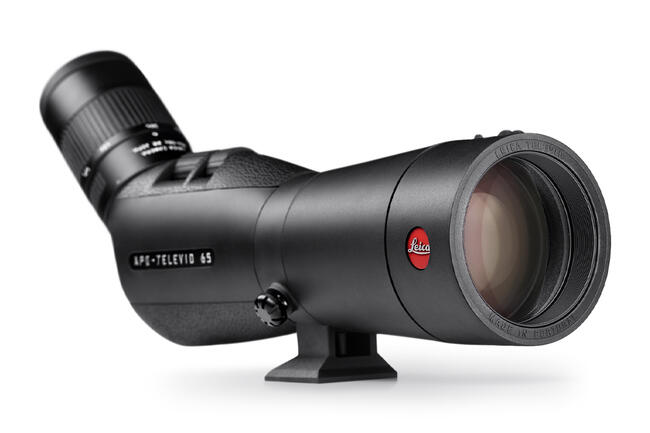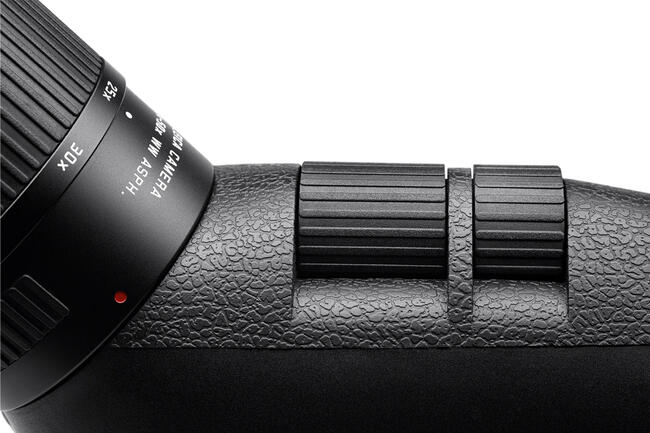 APO-Televid 65 W Accessories
Image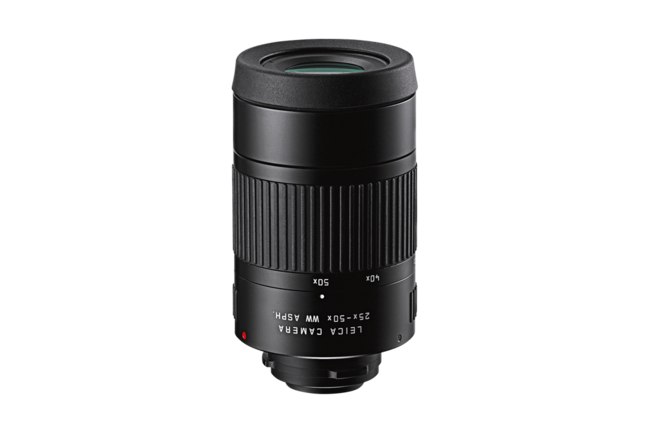 Leica Eyepiece 25-50x WW ASPH.
The 25 x – 50 x WW ASPH. wide-angle zoom eyepiece enables perfect vision across the entire field of view and exceptional edgeto- edge sharpness. Thanks to its outstanding, advanced transmission characteristics, it achieves superior imaging performance. Including eyepiece cap and a bayonet cap.
Image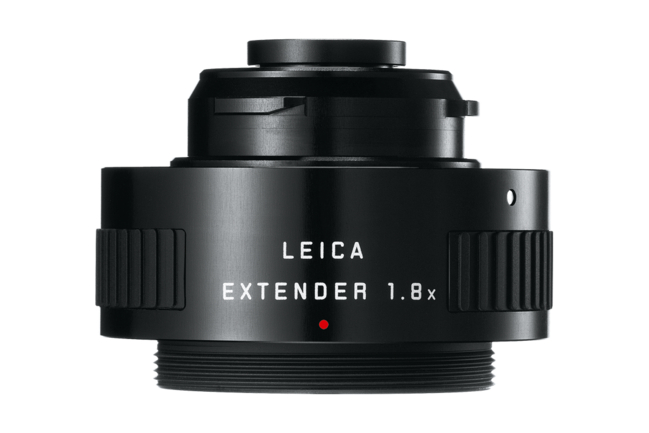 In combination with spotting scopes and the Leica eyepiece, the Extender 1.8x enables a previously unheard 90-fold magnification. With this unprecedented expansion of the zoom range, wildlife, nature and astronomical observations as well as digiscoping become an even greater pleasure.
Image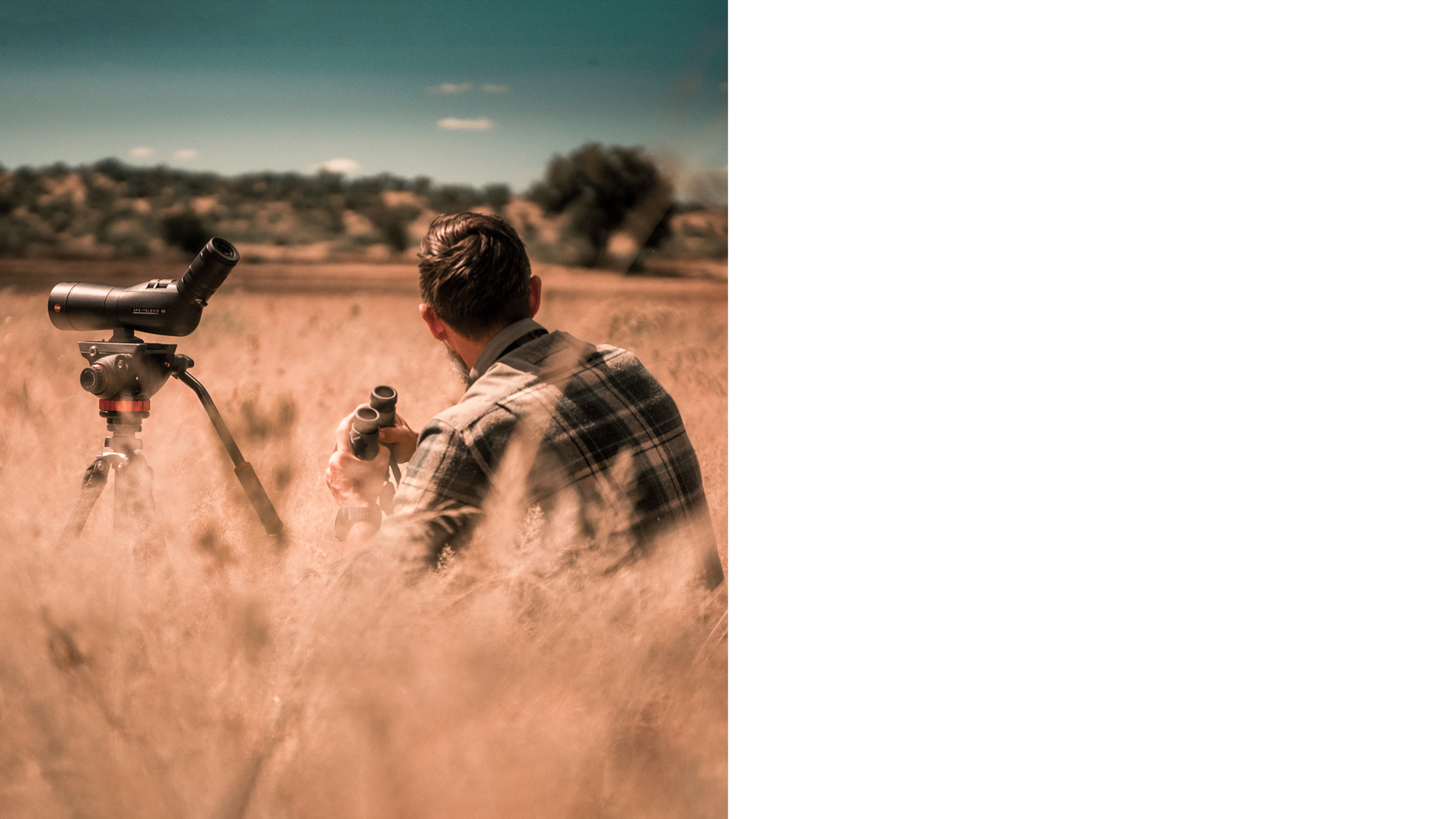 "The most beautiful view comes at the end of a rocky path. From up here, you see the world from a completely different angle. Everything seems far away, but it's so close. To experience this distance and closeness all at once, is something very special. You have a front-row seat, you're both a silent observer and a protagonist, on the big stage of life. Maybe we should change our perspective more often, to discover new things, and to find our place in nature."