Image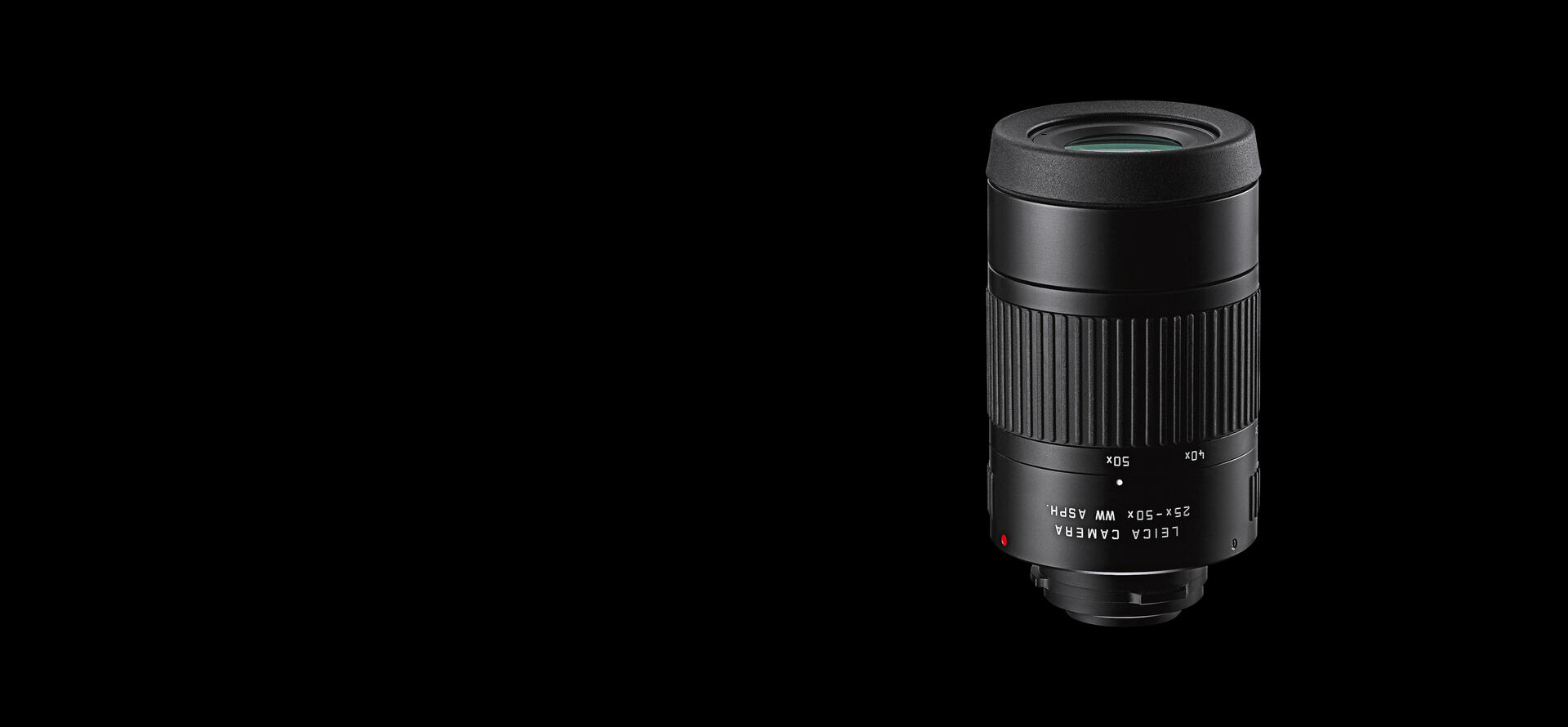 Leica Eyepiece 25-50x WW ASPH
Image
Perfect viewing without limitations
With its zoom range from 25 up to 50 the 25-50x WW ASPH wide-angle eyepiece guarantees incomparable viewing quality in every situation. The integrated aspherical lenses ensure superior edge sharpness and brilliant images across the entire field of view. Together with the APO-Televid Spotting scope the Eyepiece 25-50x WW ASPH provides pictures rich in contrast and natural in colours.
Image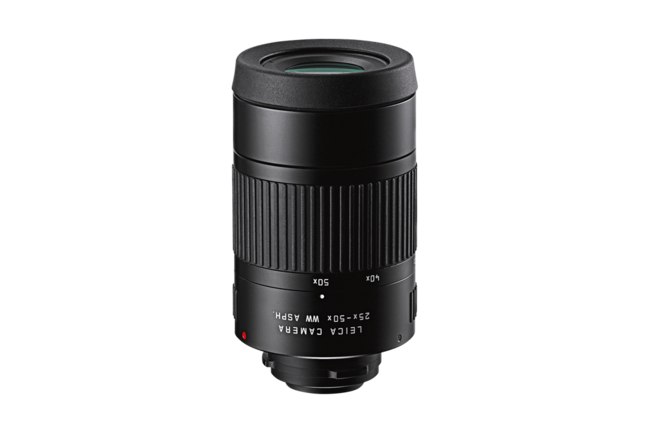 Besides its fine image performance, the Leica Eyepiece incorporates many features for maximum robustness and protection. It can quickly and securely be attached to the spotting scope. The rubber-armoured functional components and practical rotation eyecups ensure excellent viewing comfort. In addition, the eyepiece is waterproof to a depth of 16.5ft./5 m and nitrogen filled to prevent internal fogging.
Image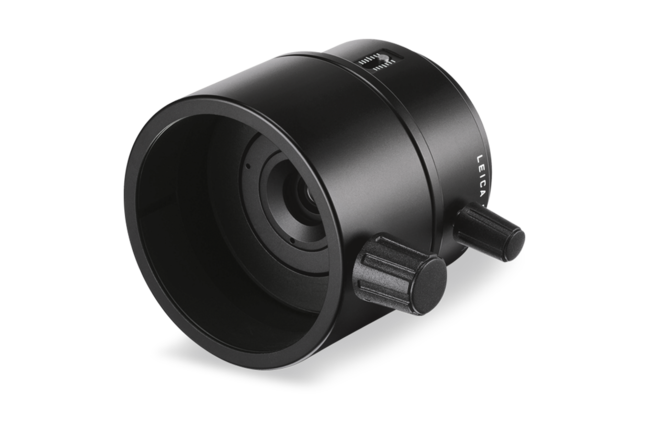 Image
Image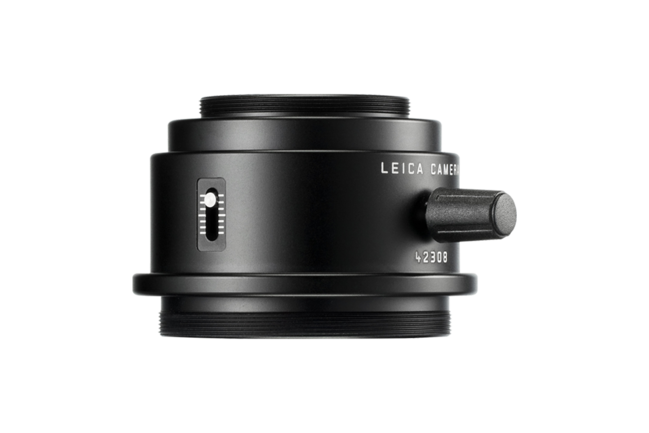 Image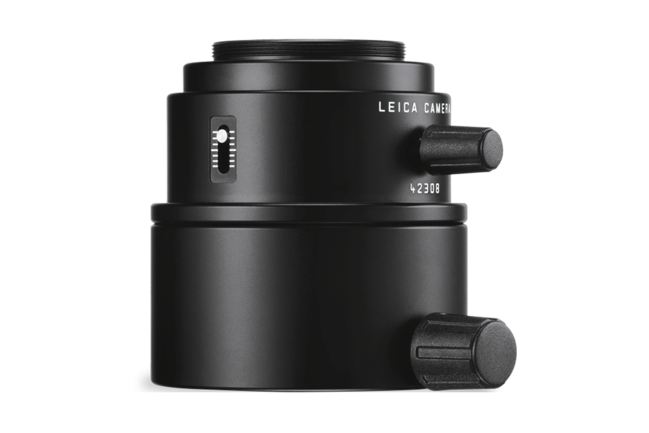 Longer range, more insight
Natures beauty, butterflies, birds and mammals are fast, so is the Leica Digiscoping Objective Lens (35mm). Simply put the digiscoping objective over the eyepiece of your spotting scope and start taking photos or videos. You never changed so fast between observation and taking a picture. Feel digiscoping with the same intensity you experience observing. Zoom and focusing are used from the telescope. Experience the combination of your camera with Leicas experience in optics, perfect balance between vivid and brilliant colors of maximum neutrality and contrasts for your pictures.
Image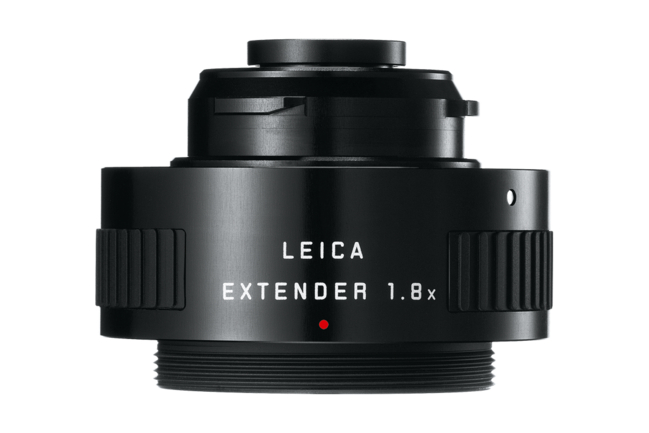 Get closer than ever before
When you don't want to miss any of nature's fascinating details, you need to get closer. That is why Leica has developed the Extender 1.8x for Leica APO-Televid spotting scopes (angled viewing). In combination with the Leica Eyepiece, it allows 45- up to 90-fold magnification. With this unprecedented expansion of the zoom range, wildlife, nature and astronomical observations as well as digiscoping become an even greater pleasure. An integrated, automatic lock on the bayonet connector allows quick and easy attachment of the extender between the spotting scope and eyepiece. Thus, the Leica APO Televid can then be adapted to all applications in no time and becomes even more versatile.