Image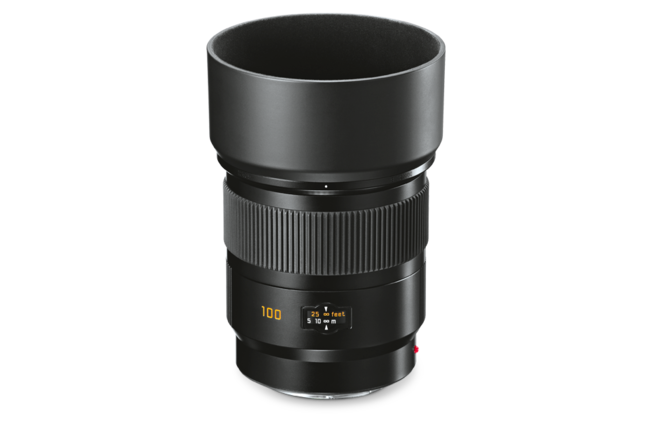 Image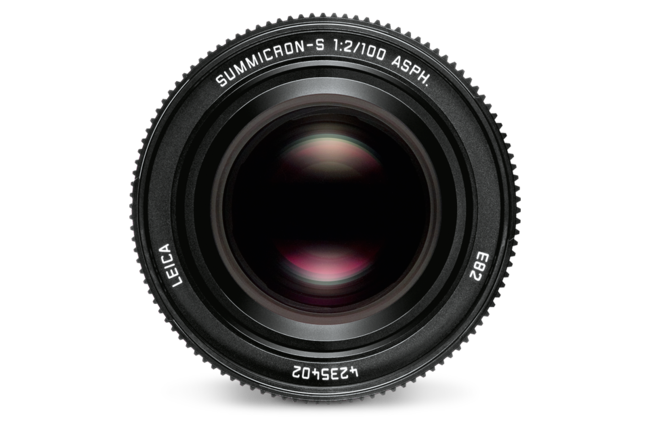 With the Leica Summicron-S 100 mm f/2 ASPH., Leica Camera AG, Solms, presents a new and particularly compact portrait telephoto lens for the Leica S-System. It is the fastest lens so far in the Leica S medium-format system and offers superior imaging performance at all apertures and distance settings. What's more, a firmware update is also offered together with the new lens to ensure optimum functionality of the Leica Summicron-S 100 mm f/2 ASPH. on Leica S, S2 and S2-P cameras.
The angle of view of the Leica Summicron-S 100 mm f/2 ASPH.corresponds to that of a classic 80 mm lens in 35 mm format. A very fast initial aperture of f/2 makes it ideal for available light photography and the conscious use of selective planes of focus and, with its true-to-life perspective, delivers perfect imaging results in countless applications ranging from landscape photography to beauty work. Particularly when shooting portraits, its brilliant colour rendition guarantees optimised skin tones and ensures images with extreme depth.
Before the official launch of the Leica Summicron-S 100 mm f/2 ASPH., the first 100 lenses will be available as special editions together with a Leica S-Camera in limited-edition sets. The camera and lens in each of these Leica S Summicron 100 Edition sets are specially engraved and have serial numbers. The limited-edition Leica S Summicron 100 Edition will be available from August 2014.
First and foremost in the development of all Leica S-Lenses is the consistent dedication to creating tools to fulfil the stringent demands that professional photographers place on a camera system in their everyday work. Even wide open, the Leica Summicron-S 100 mm f/2 ASPH.fulfils these demands and offers maximum contrast rendition, phenomenal resolution and extremely low distortion throughout its entire focusing range. A further highlight of this lens that must be emphasised is its excellent control of flare to ensure high-contrast images, even when shooting a backlit subject.
This is a consequence of its extremely elaborate optical design and construction. Here, a total of seven lens elements in five groups are employed to achieve its exceptional optical performance. Of these, three elements are made from glass with anomalous partial dispersion and one further element from a special kind of glass with a high refractive index and particularly low dispersion for the correction of chromatic aberrations. A double aspherical is used for the minimisation of monochromatic aberrations and, amongst other things, also enables the excellent correction of distortion. As a floating element, the rearmost cemented element ensures exceptional contrast in the details at all distance settings.
As is the case with all products of the Leica S-System, the Leica Summicron-S 100 mm f/2 ASPH. is characterised by a rugged and enduring design that guarantees years of dependability, even if subjected to frequent use. The lens features an extremely robust bayonet mount and is fully sealed against dust, moisture and splashes. This ensures absolute dependability even under the harshest shooting conditions.
With the launch of the Leica Summicron-S 100 mm f/2 ASPH., the lens portfolio for the Leica S medium-format system now includes more than 30 professional-quality lenses for use on Leica S, S2 and S2-P bodies. These include a total of ten Leica S-Lenses from 24 to 180 mm (six of which are also available as alternative options with a central shutter) that guarantee uncompromising imaging quality in almost all areas of photography. Furthermore, dedicated adapters permit the use of numerous third-party lenses: the Leica S-Adapter C allows the use of Contax 645 lenses and the Leica S-Adapter H offers full compatibility with a further eleven Hasselblad H System central shutter lenses with focal lengths between 28 and 300 mm.
The standard model of the Leica Summicron-S 100 mm f/2 ASPH. will be available from authorised Leica dealers from September 2014. The lens is supplied complete with a lens hood specially optimised for the ray paths of light entering the optical system.
Technical data Leica Summicron-S 100 mm f/2 ASPH.
Compatible cameras:                                                              
All Leica S-Models
Angle of view (diagonal, horizontal, vertical):                                          
Approx. 29°, 24.7°, 16.4, equivalent to a focal length of approx. 80 mm in 35 mm format
Optical design                               
Number of lenses/groups:                                    
7/5
Aspherical surfaces:                                                 
2
Position of entrance pupil (at infinity/closest focusing distance):          
13 mm/38 mm (in light impingement direction in front of the bayonet flange)
Focusing range:                            
Working range:                                                            
0.7 m to ∞
Scales:                                                                             
Combined metre/feet graduation
Smallest object field/Largest reproduction ratio:                                   
Approx. 144 × 217 mm/1:5
Aperture
Settings/function:                                                     
Electronically controlled aperture settings
Smallest aperture value:                                        
22
Lens mount:                                                                                 
Leica S quick-change bayonet with contact strip for Leica S-Models
Filter mount:                                                                 
Outer bayonet mount for lens hood (included), threaded mount for E82 filters, non-rotating filter mount
Finish:                                                                               
Black anodized
Dimensions and weight           
Length to bayonet flange:                                     
Approx. 102/146 mm (with/without lens hood),
Largest diameter:                                                      
Approx. 91/104 mm (with/without lens hood)
Weight:                                                                           
Approx. 910/965 g (with/without lens hood)
Image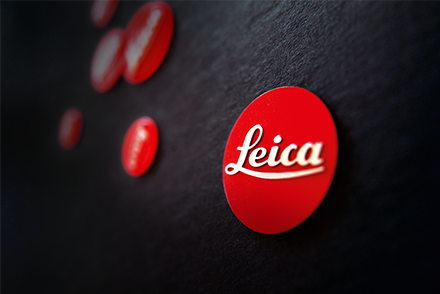 Leica Camera – A Partner for Photography
Leica Camera AG is an international, premium manufacturer of cameras and sports optics. The legendary reputation of the Leica brand is based on a long tradition of excellent quality, German craftsmanship and German industrial design, combined with innovative technologies. An integral part of the brand's culture is the diversity of activities the company undertakes for the advancement of photography. In addition to the Leica Galleries and Leica Akademies spread around the world, there are the Leica Hall of Fame Award and, in particular, the Leica Oskar Barnack Award (LOBA), which is considered one of the most innovative sponsorship awards existing today. Furthermore, Leica Camera AG, with its headquarters in Wetzlar, Hesse, and a second production site in Vila Nova de Famalicão, Portugal, has a worldwide network of its own national organisations and Leica Retail Stores.