Experience The Finer Details:
Laser TV with 4K resolution
_Leica Summicron Lens
_Triple RGB-laser
_Leica Image Optimization
The Highest Standards in Form and Function
_Stylish, yet durable aluminium housing 
_50 W Dolby Atmos® surround sound
Comprehensive Entertainment System
_Smart TV interface
_Integrated streaming apps
_Triple tuner and maximum connectivity
Image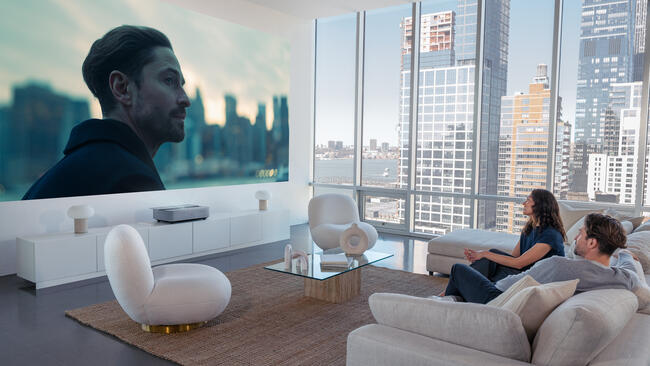 Leica Summicron Lens & Triple RGB-laser Technology
Dynamic, sharp contrast and intense colour depth from edge to edge: The Leica Cine 1 creates vibrant film projections of up to 120 inches from the shortest distance due to its digital micromirror device system (DMD), 4K resolution, bright triple RGB-laser technology and high-resolution Leica Summicron lens. The ultra-short throw projector produces every film scene in detail from an average distance of only 25 cm (Leica Cine 1 | 100 inches), with breath-taking brilliance, rich and vibrant colours, and the finest resolution right up to the edge. The tremendous image brightness of up to 3,000 ANSI lumens and impressive colour range of over 100% in the BT.2020 standard offers outstanding image quality, even in daylight. In addition, our own LIO™ uses special algorithms to optimise every image, thereby achieving particularly natural, vivid colour reproduction, detailed colour gradations, and excellent contrast transfer in seamless image sequences. A unique home cinema experience that seems to melt the lines between reality and fiction.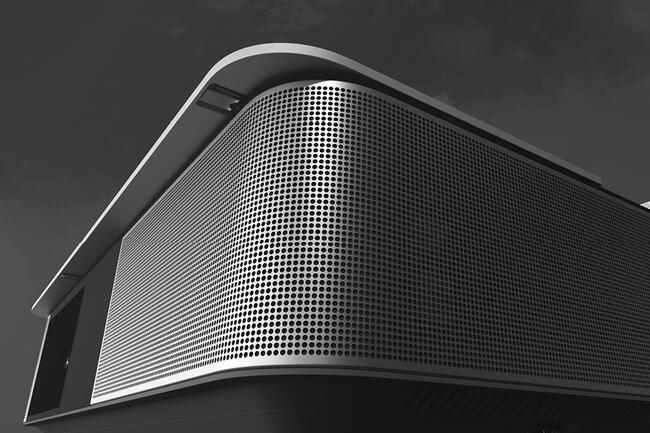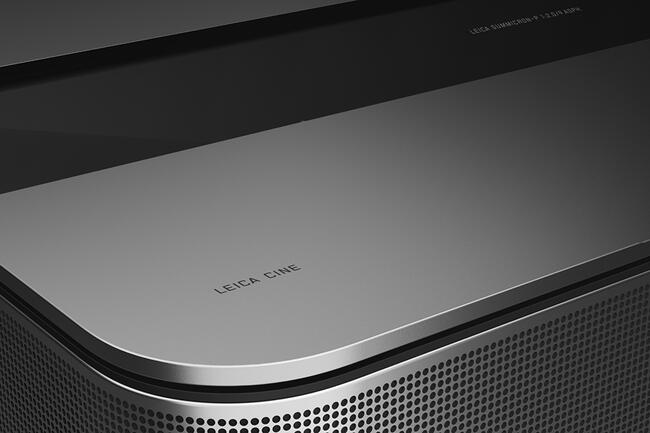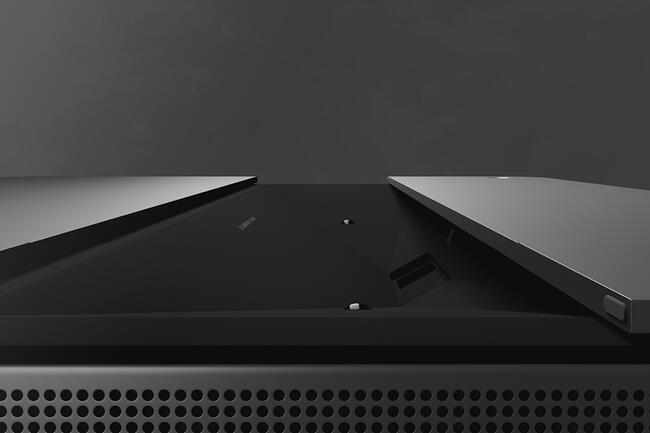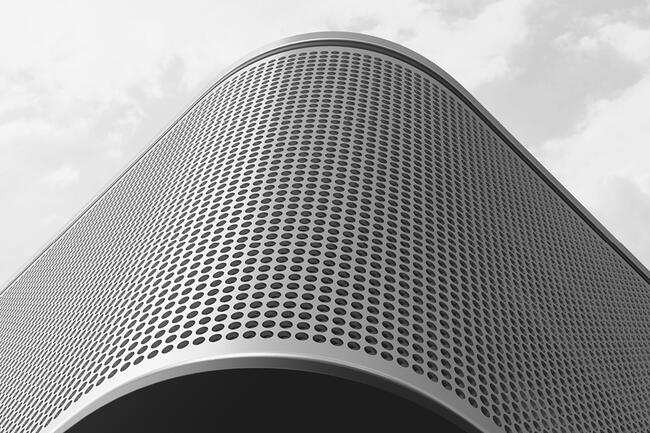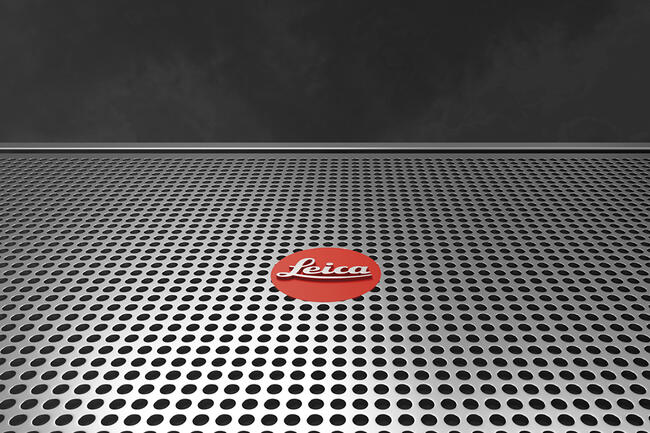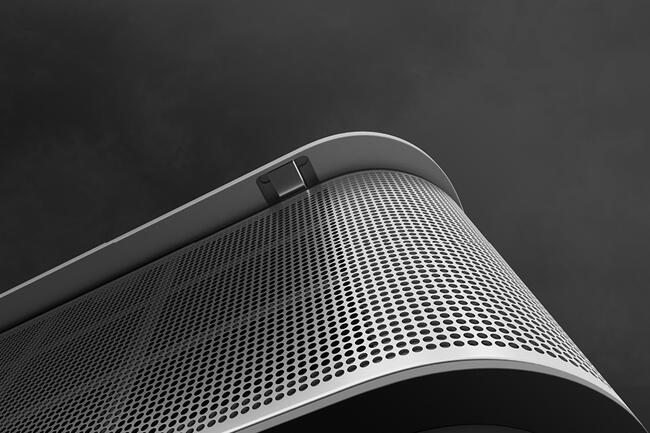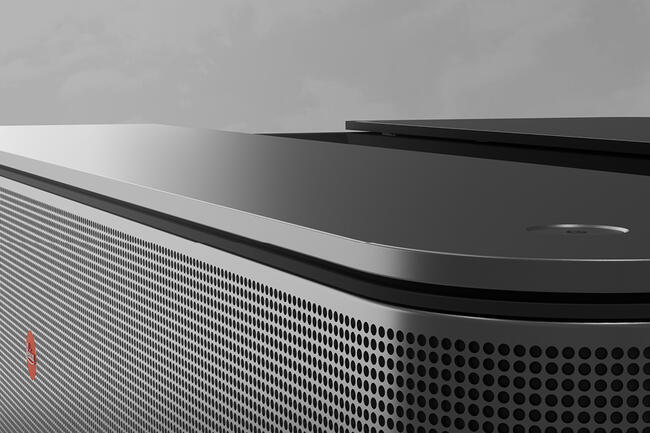 Image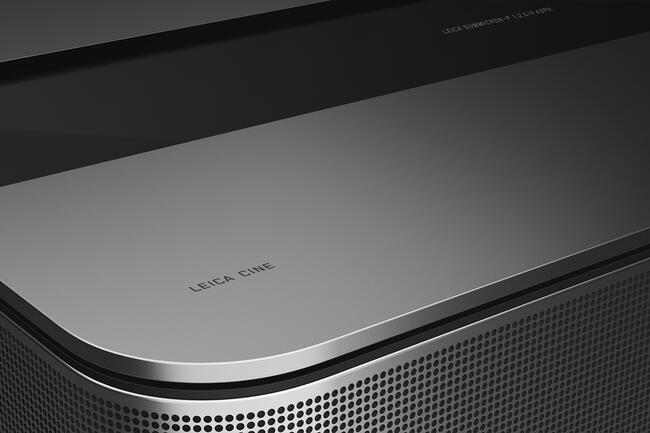 Unmistakable Leica Design
Functionality in its finest form: The Leica Cine 1 is a unique design object that follows Leica's purist design philosophy in every element, seamlessly integrating into any living room. Timeless and refined with a focus on the essentials; precise craftsmanship meets classic Bauhaus influences and high-quality, sustainable materials to ensure a long lifespan. Everything from the elegant aluminium housing with a perforated area for the speakers, the automatic dust cover for protection of the inner parts, right down to the integration of the iconic red dot distinguish it as designed by Leica.
Image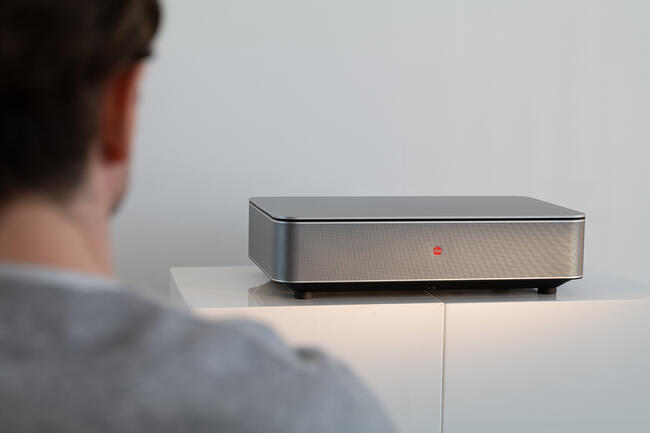 All-in-One Entertainment System
The entire home cinema experience comes together through crystal clear Dolby Atmos® surround sound and Dolby Vision's nuanced picture quality, known for its laser-sharp contours and intense colour depth. In addition, the Cine 1 is equipped with multiple intelligent functions and a wide range of assets: Smart TV interface, triple tuner, Apple AirPlay, 3 HDMI and 2 USB ports, as well as a CI+- Slot and the Filmmaker Mode™. Direct access to streaming, gaming, or live content and the personal library can easily be activated via voice control or the push of a button.
Image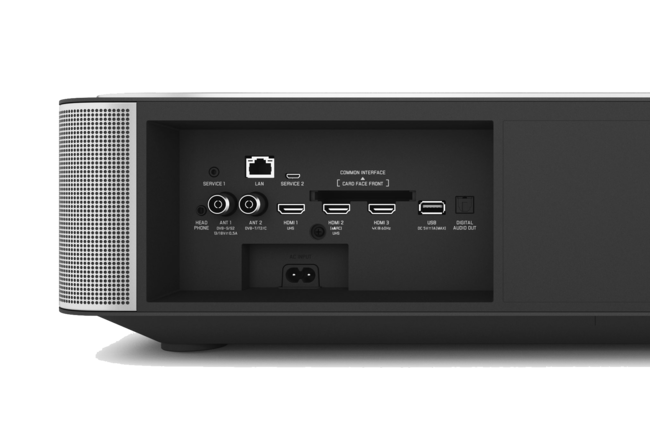 Leica Cine 1 connects: whether you are using it with Bluetooth, Wi-Fi or Apple AirPlay. The Laser TV is additionally equipped with an integrated Triple-Tuner, three HDMI- und two USP-Ports as well as a CI+-Slot. From TV-programs to gaming as well as your own film library, you can enjoy your desired content in Leica quality.
Image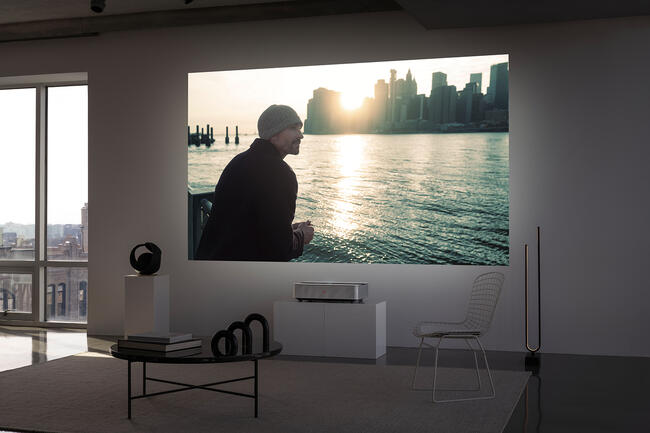 In contrast to conventional televisions, the Leica Cine 1 projects light into a screen instead of directly towards the eyes; thus the high-energy and particularly stressful part of the blue light is reduced and avoids straining the eyes.
Image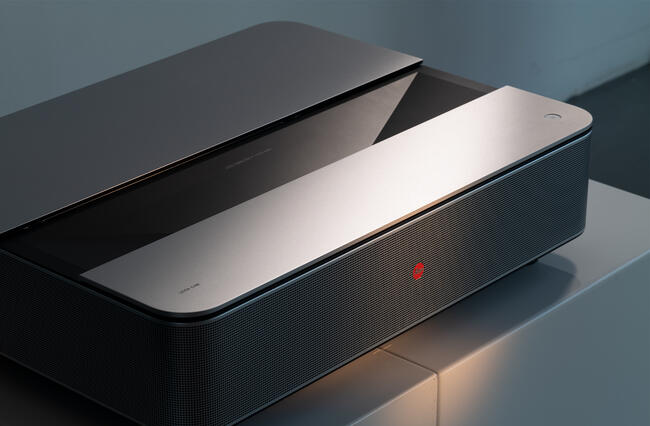 More Than 25,000 Hours Lifespan
Energy efficient and sustainable: The innovative RGB-laser with separate light sources for red, green and blue light requires no maintenance, and guarantees a long lifespan of over 25,000 hours, whilst also consuming less energy than a conventional television at a similar size.
Image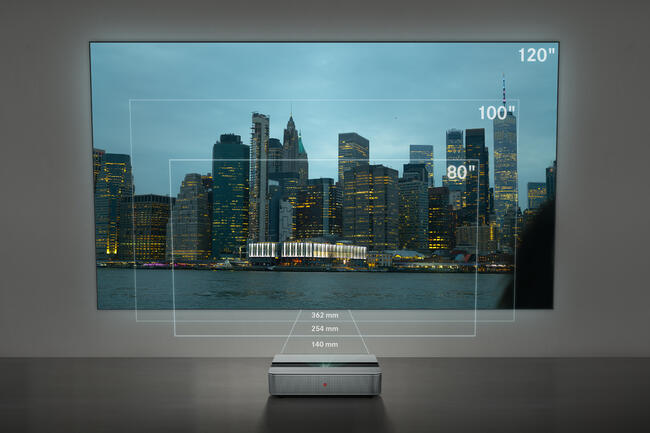 We recommend using specially designed high-contrast screens with Ambient Light Rejection (ALR) functionality for the optimal home cinema experience. The ALR function ensures that disturbing ambient light is suppressed and the projected light is directed towards the viewer. Motorised pull-up screens are also available as an accessory that can be installed in furniture and are only visible when in use, providing the perfect solution to every home's design needs. The ALR screens are available in selected Leica Stores and retailers.
Image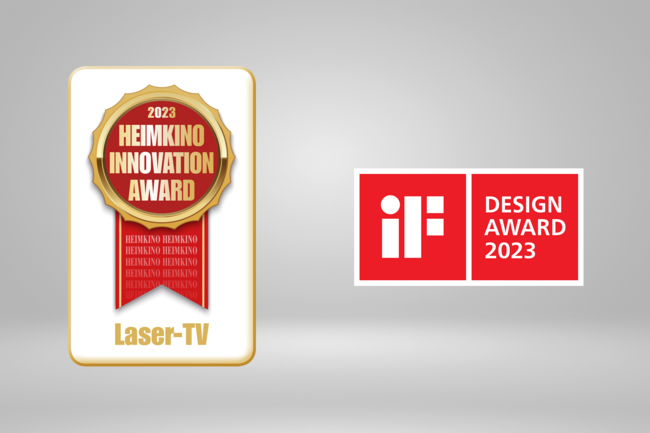 The Leica Cine 1 has won awards in both innovation and design, taking 1st place within the Laser TV category in the Home Cinema Awards 2023. The purist and timeless design have also won the iF Design Award 2023. High-quality standards merge with innovative design to result in award-winning appreciation for precise craftsmanship.
Image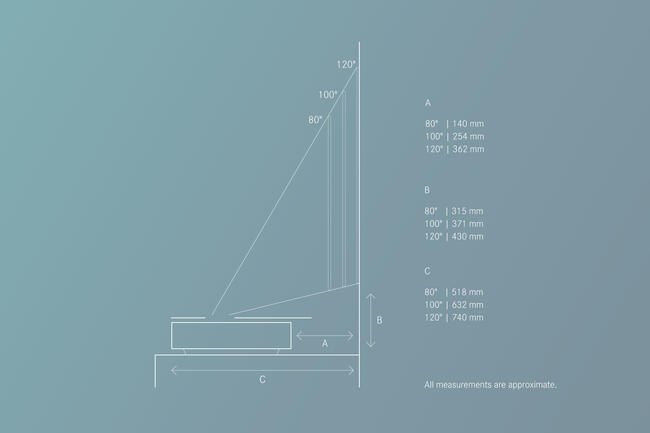 Great Cinema in Your Own Living Room
Experience the full range of a pure feeling of cinema feeling with Leica Cine 1. Eye-friendly, energy-efficient, and powerful, the colour depth and width are captivating right to the edges. With a screen size of 100 inches placed at a distance of only 29cm from the wall, the Leica Cine 1 not only saves space but also fits stylishly in your living room.
Apple, iPad, and iPhone are trademarks of Apple Inc., registered in the U.S. and other countries.
Do you want to know more about the CINE 1?
Our glossary gives you further insight into the world of Leica Cinema TVs.
The Leica Cine 1 is not available in the following regions: South America, Africa, Asia (except China, UAE, Quatar).
The Leica Cine 1 will be available from September 2023 in the following countries: United Kingdom, United States of America, Australia, New Zealand, China, United  Arabian Emirates, Qatar.