Image

Where Women Rule
YANA PASKOVA
"Where do women rule and where are they a commodity? How do women develop in a near absence of men or patriarchy? My project aims to be a visual and sociological look at what happens when cultural norms of gender are amended or removed — via the all-female societies across the world, where women gather for shelter or in matriarchy — leading us to new notions of femininity and masculinity, human bonds, family and the fluid boundaries of identity.
Not in recent history have communities where women seek shelter, independence or support, been more relevant to our cultural climate and growth. Discarding toxic, inflexible gender roles is an evergreen and pressing idea, as this is what the modern family unit aims to look like, increasingly across the world.
I aim to discover the intersect of these women's stories as individuals and as a collective amidst arresting visual landscapes, with special attention to perseverance in the face of rejection and confidence in shedding convention. My intent for this project's findings is that they serve as an immersive experience not just for consumers of visual culture, but also as a research and educational tool — hopefully starting with the youngest minds, where developing the concept of equality matters most. Ultimately, I'd like to build connections between humans that overcome the limiting societal constructs of gender and geography."
Image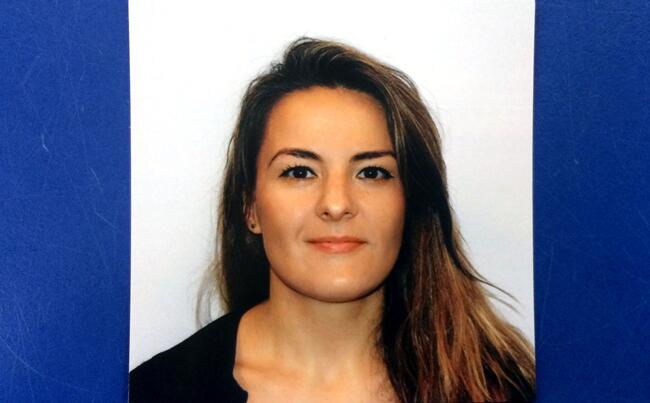 Yana Paskova is a Bulgaria-born, Chicago-bred, Brooklyn-based photojournalist and writer. The spark that drives her is her passion for creative visuals, science, music, climate change, the economic and political state of the world, the beauty of the written word, architecture, anthropology, and the true sense of equality. Yana lets her camera define her geography, aiming to create photographs that combine unique aesthetics with a strong narrative, style with meaning — whether in a historic context or just beyond the surface of mundanity.
Yana's clients include National Geographic, Washington Post, The New York Times, NPR, Getty Images, and Reuters, amongst others. She has received awards from PDN's Photo Annual and American Photography, grants to further her projects from the Pulitzer Center, the International Women's Media Foundation, Getty Images + Panasonic Lumix, and exhibits via ICP online and Bulgaria's National Gallery of Art.
View the rest of "Where Women Rule" at Leica Gallery Boston
Image