With the Leica V-Lux 5, Leica Camera AG presents one of the most versatile and multifaceted cameras in its product portfolio. A particularly high-performance zoom lens and a newly developed, larger sensor ensure excellent imaging performance. Its bright and clear OLED electronic viewfinder and a fully articulated touchscreen panel on the back make composition easy and efficient. Thanks to fast autofocus and a high continuous-shooting rate the camera reliably captures every detail, while innovative exposure modes like Focus Stacking and Post-focusing enrich its wide range of functions. The addition of modern and ground-breaking connectivity features – in conjunction with the Leica FOTOS App – makes the Leica V-Lux 5 a universal, high-performance camera for all photographic needs.
In combination with the camera's 20-megapixel, 1-inch sensor, the Leica DC Vario-Elmarit 9.1–146 mm f/2.8–4 ASPH. lens of the V-Lux 5 (equivalent to 25 to 400 mm in 35 mm film format) delivers outstanding imaging performance throughout the entire zoom range, whether shooting with macro, wide-angle, standard or telephoto settings. Thanks to maximum apertures of f/2.8 and f/4 for the respective extreme wide-angle and extreme telephoto settings, maximum sensitivity of ISO 12800 and an integrated optical image stabiliser, the camera is ideally equipped for capturing best, shake-free still pictures and video in low ambient light, even without using a tripod.
The Leica V-Lux 5 offers optimum tools for composing and assessing subjects: With a resolution of 2.36 megapixels and OLED technology, its newly developed electronic viewfinder brings a higher contrast ratio and improved colour depth – while simultaneously consuming less power. In addition to the EVF, the back of the camera features a fully-articulated 3" touchscreen panel. This is not only ideal for reliable assessment of images before and after exposure, but also makes it easy to shoot from unusual angles.
To ensure that decisive moments are never missed, the Leica V-Lux 5 takes only around 0.1 seconds to focus sharply on a subject. Even when shooting in fast and dynamic situations, a burst rate of up to 12 fps ensures that photographers always have sufficient exposures from which to choose the best for their needs. Alongside innovative features like Post Focusing and Focus Stacking, the range of options offered by the Leica V-Lux 5 also includes useful functions such as Face Recognition or 4K Burst Mode.
The Leica V-Lux 5 offers a multitude of powerful functions, but not only for photos – it is also the ideal camera for capturing highest quality video footage. The ability to capture true-to-life video in 4K (3840 x 2160 pixels) at frame rates of 24, 25 or 30 frames per second or full-HD (1920 x 1080 pixels) at 60 frames per second offers enormous scope for the realisation of creative ideas in editing and post-processing.
The Leica V-Lux 5 is the first model of the V-Lux line that can be used with the Leica FOTOS App. After establishing a Bluetooth connection between the camera and an iOS or Android smartphone, the app can be used to change settings and remotely control the camera – particularly practical when it's not within easy reach. Photos and videos can be quickly and easily transferred for post-processing or sharing in social networks at any time. The Leica FOTOS App can also actively export GPS positioning data from the smartphone to the camera. Running out of power on your travels is no longer a problem – the Leica V-Lux 5 can be recharged via USB from all sorts of other devices, e.g. a powerbank.
The Leica V-Lux 5 is on sale from today.
Press Release - Leica V-Lux 5
Image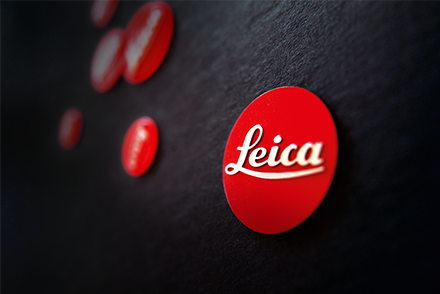 Leica Camera – A Partner for Photography
Leica Camera AG is an international, premium manufacturer of cameras and sports optics. The legendary reputation of the Leica brand is based on a long tradition of excellent quality, German craftsmanship and German industrial design, combined with innovative technologies. An integral part of the brand's culture is the diversity of activities the company undertakes for the advancement of photography. In addition to the Leica Galleries and Leica Akademies spread around the world, there are the Leica Hall of Fame Award and, in particular, the Leica Oskar Barnack Award (LOBA), which is considered one of the most innovative sponsorship awards existing today. Furthermore, Leica Camera AG, with its headquarters in Wetzlar, Hesse, and a second production site in Vila Nova de Famalicão, Portugal, has a worldwide network of its own national organisations and Leica Retail Stores.