Image

Leica Fotografie International
Image
Issue 2/2023
In the latest issue, Jakob Schnetz blurs the boundaries between fiction and reality with his series on the world's coldest city. A similar touch of surrealism can be found in Narelle Autio's images of the Australian outback. Corentin Fohlen takes a documentary approach in his monochrome reportage on everyday life in Haiti. Also featured: Florian W. Mueller's elegant animal portraits, and a homage to Jane Evelyn Atwood's remarkable life's work.
In the magazine's technical section, we introduce the new Summicron-SL 35 f/2 Asph and 50 Asph lenses, as well as the strictly limited D-Lux 7 "007 Edition" with its exclusive range of accessories.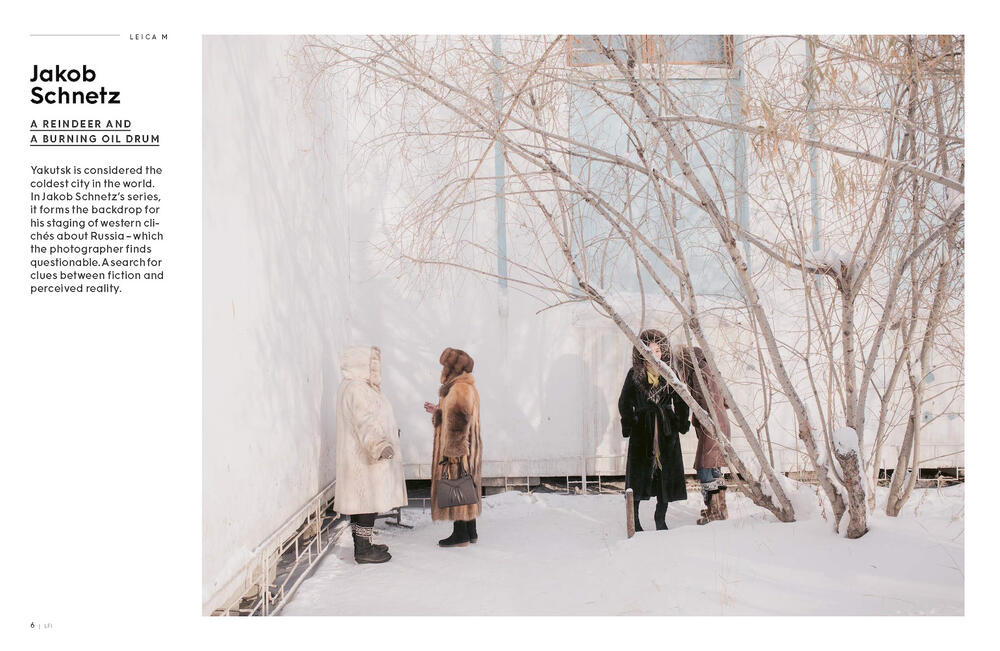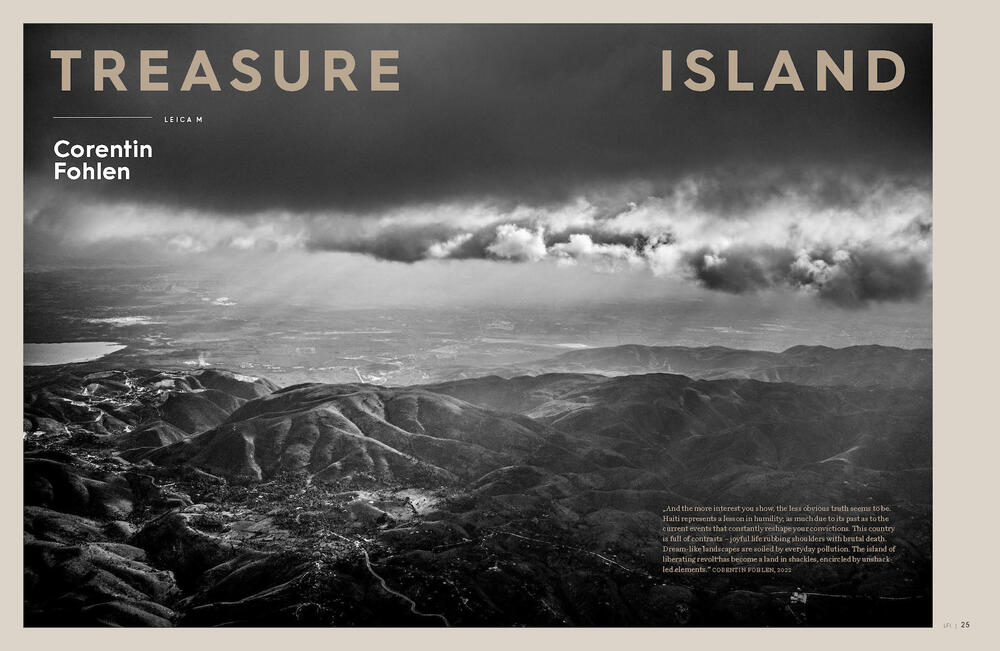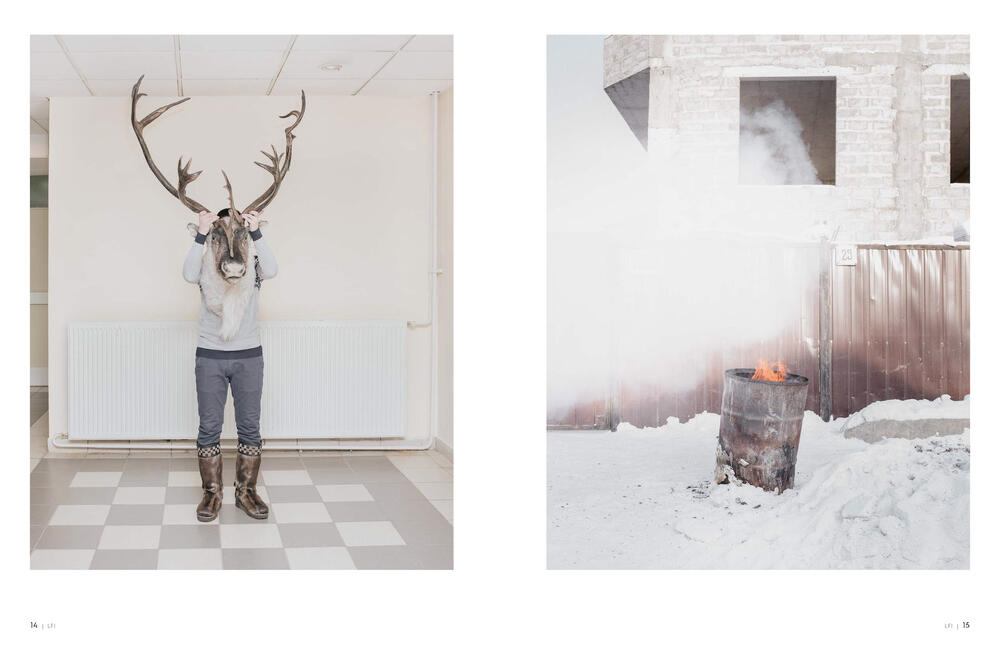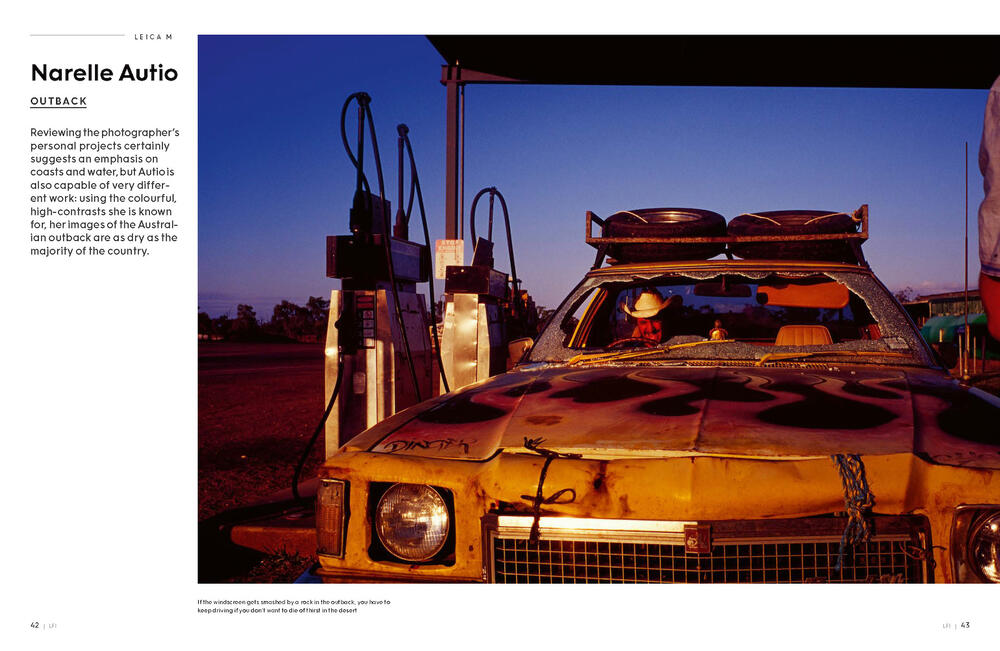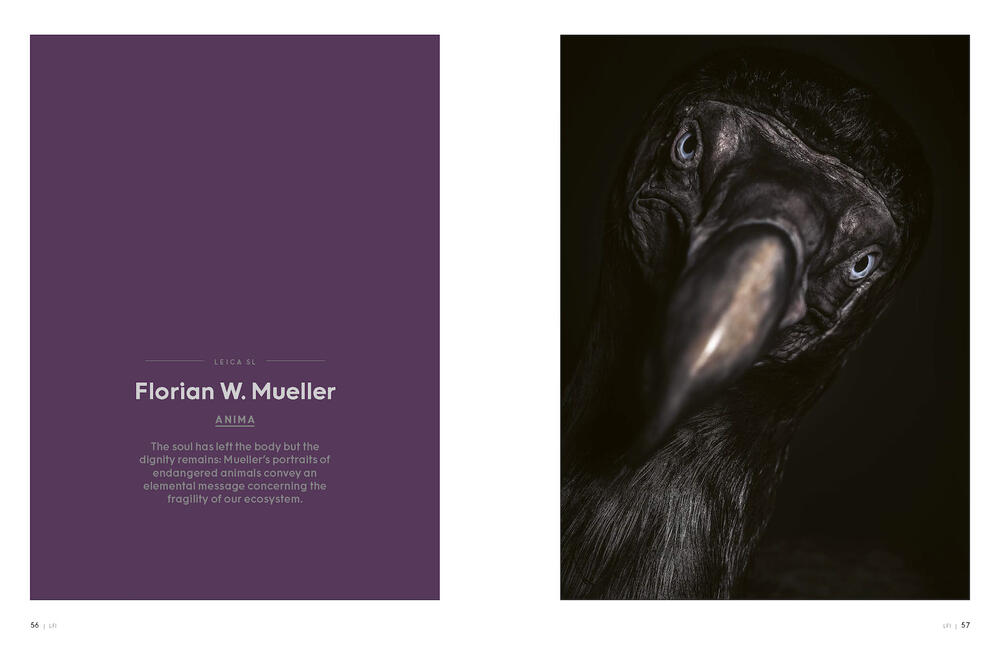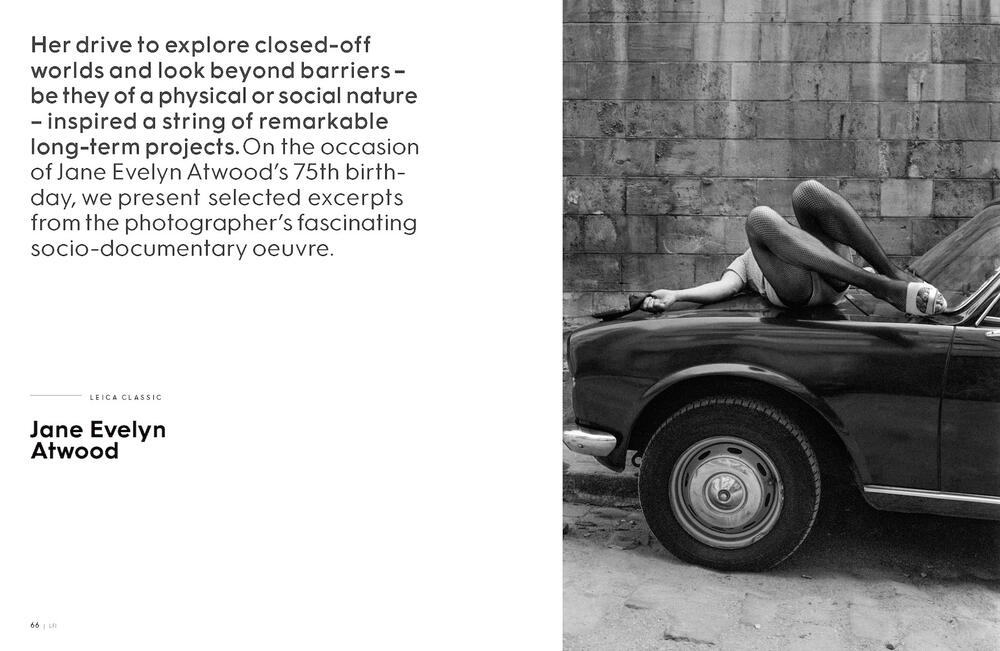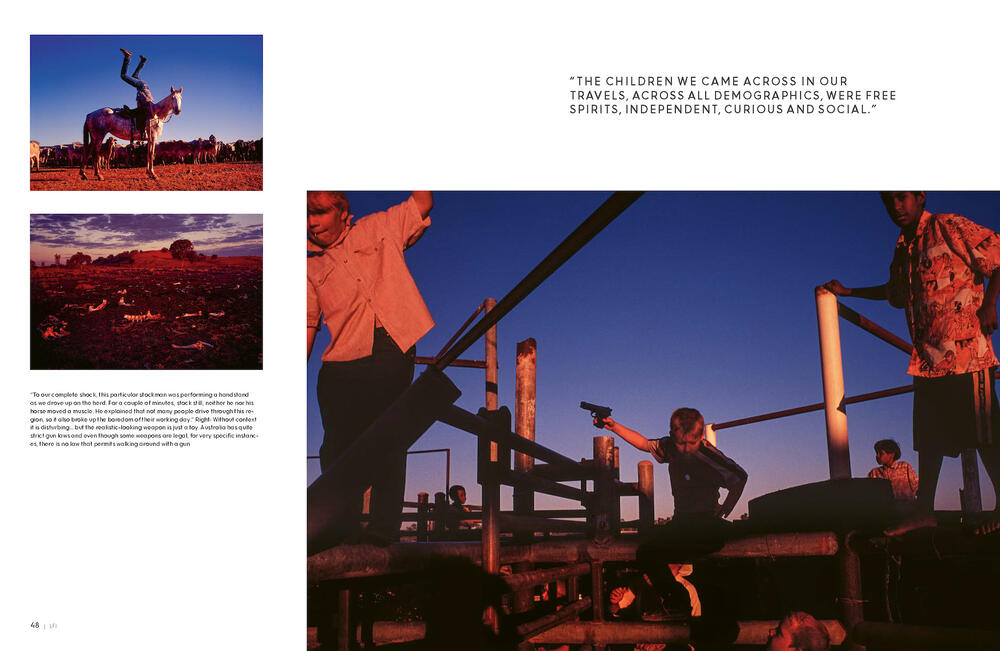 Image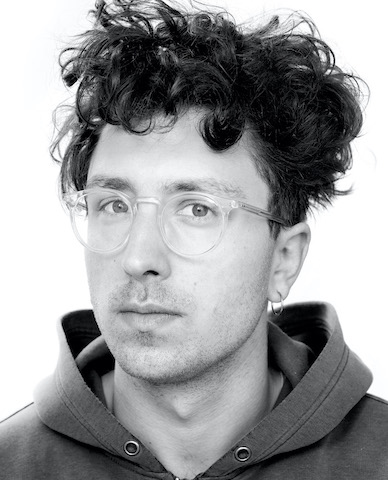 Even though I obviously followed this bizarre backpack for a number of steps and a dozen photos, and was somewhat fascinated by the contrast of the child's shuffling gait and a dangerous, threatening tiger bite, it's not only that I never looked back at this five-year-old picture until a few weeks ago, I can't even remember taking it in the first place.
Jakob Schnetz
Image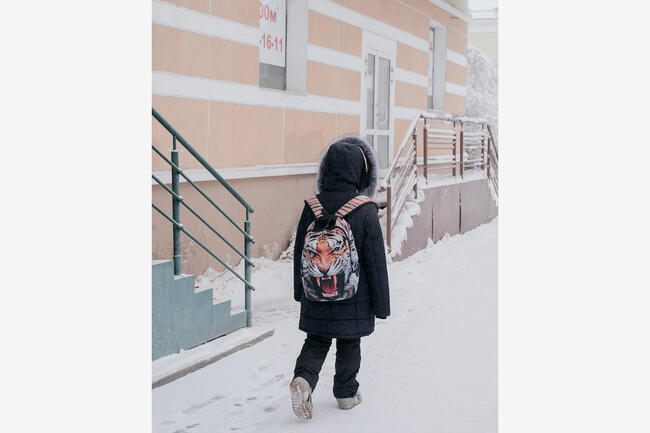 Yakutsk is the coldest city in the world and also the setting for Jakob Schnetz's photo series. In his images he stages Russian stereotypes and, in doing so, questions their authenticity.
Image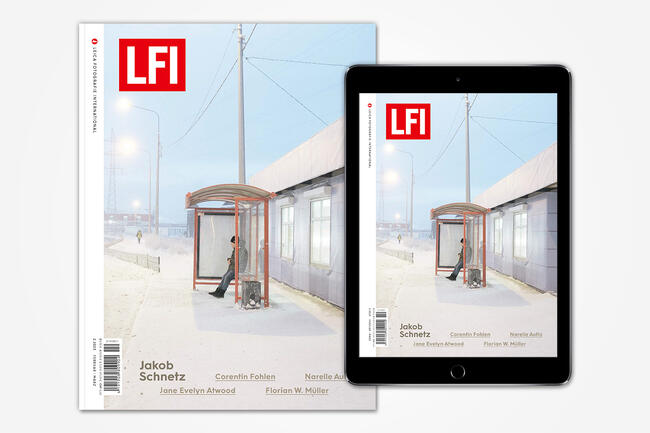 LFI Subscription
Home delivery and/or digital access via smartphone or tablet: Get your printed LFI issues delivered straight to your door eight times a year, or choose the digital version in the LFI App, giving you access to the entire LFI archive since 1949.
Image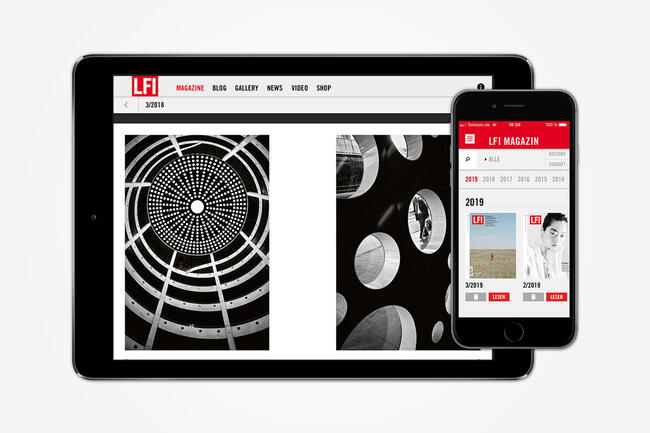 LFI App
The LFI App features more than 300 editions of LFI Magazine, along with numerous special issues. All M and S Magazines published to date are also available as free downloads. In addition, the LFI App offers full access to the LFI Blog section, videos, LFI News and the LFI.Gallery.