Image

Everyone deserves to see the world in the most genuine way possible
Leica has a long history of focusing on perception and has developed innovative instruments that offer a unique experience. For more than 100 years, Leica strives for optical excellence and visual perfection, helping to transform vision into personal fulfilment.
Leica is a worldwide synonym for precision optical tools and the fine arts of engineering made in Germany. With its elaborated production process, including both handcraft and high-tech, Leica products are German engineering at its best.
Especially in regard to user centered design and performance in sports-optics and photography – all and since day one – contributing to an outstanding and iconic culture of seeing. The peerless Leica lenses are carefully crafted to provide a close-to-perfect ability to capture natural expression. 
With the ambition to create the world's best visual experience and the ideal to always concentrate on the essential, Leica decided to turn to the human part of its own belief: that everyone deserves to see the world in the most genuine way possible. And the endless passion for perfect vision finally disembogues in a new product segment, focusing on optical excellence for the human eye – Leica Eyecare. 
Image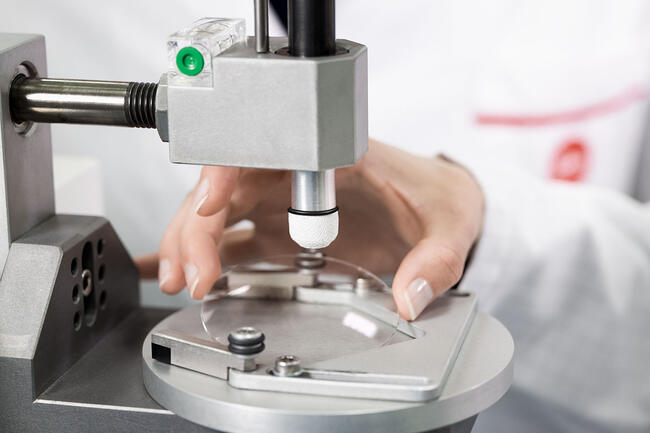 Perfect is just good enough
Every part of a Leica product, every material, every design element is carefully selected and processed – with the lowest tolerance for deviation possible. The same standard of quality applies to creating a new segment, even though Leica enters a new field of expertise.
In any event, the most deliberate way to originate this new product segment was executed by searching for a partner with the same passion for vision and a fundamental experience in the field of ophthalmic optics. 
After an intense, ambitious and highly considerable process, Leica identified the French company Novacel that is sharing the passion for perfection in producing ophthalmic products. As one of Europe's technological leaders, Novacel is the powerful partner and the choice that provide the highest production standards, fitting the high standards of Leica and its German way of optical excellence.
Regarding the amount of experience and variety in knowledge on both sides, this ambitious partnership will soon evolve Leica Eyecare into a purposeful and visionary segment. A segment for optical products fulfilling the most exacting demands: German Quality. Produced in France.
Image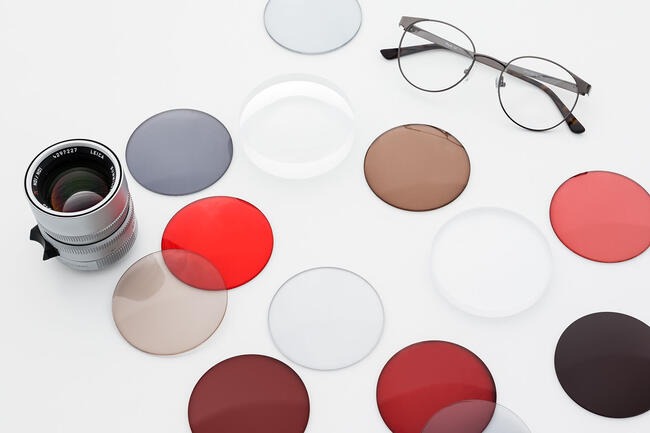 From premium images to premium vision
Leica Eyecare product portfolio will consist 100 % of the Leica premium DNA regarding quality, technology and service. A distinctive manufacturing line underlying most severe production tolerances and quality standards will build the foundation for a quality based product portfolio that meets all the requirements and can prosper gradually and sustainably over the following years.
The first Leica Eyecare products will be ophthalmic precision lenses followed by an assortment of special occasion lenses that significantly support activities with particular optic requirements – like golfing, car driving and, of course, photography. 
Already closing a circle from premium Leica images to premium Leica vision, these first high-class productions constitute the vanguard of quality products. A valuable foretaste of what else can be expected from Leica Eyecare in the future. From a new segment of ophthalmic precision lenses with the potential and relentless drive to innovate for the most exacting requirements – to let everyone see the world in the most genuine way possible.  
Image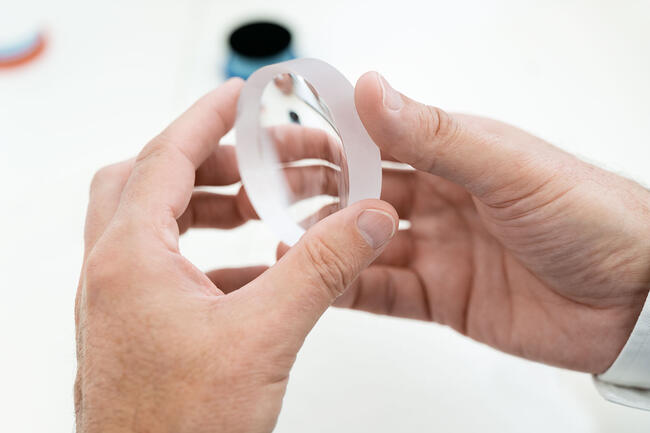 Dedicated to those who strive for the invisible
Quality is a very discreet virtue. Building trust from the very first second, it invisibly proves itself over years and is more appreciated, the less it becomes a topic.
Leica Eyecare is the promise for quality of sight and product quality, given to those who prefer true workmanship over superficial incentives.
To people who know and to those who just arrived at the point where they are willing to stop making any compromises regarding product quality, intuitive applicability and durability. 
Knowing that excellent product quality most intuitively paths the way to any actual purpose, Leica Eyecare is ready to evenly help versed and verdant visually impaired to always focus freely on what really matters, on the essential.
Ready for everyone who believes that quality of vision is inseparably connected with the quality of life. 
Image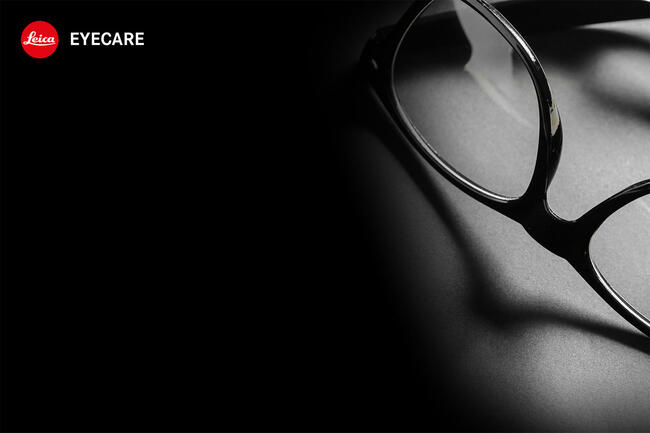 Leica Eyecare ophthalmic lenses will initially be available from selected outlets in Germany, France, Belgium, Austria and Switzerland.