Image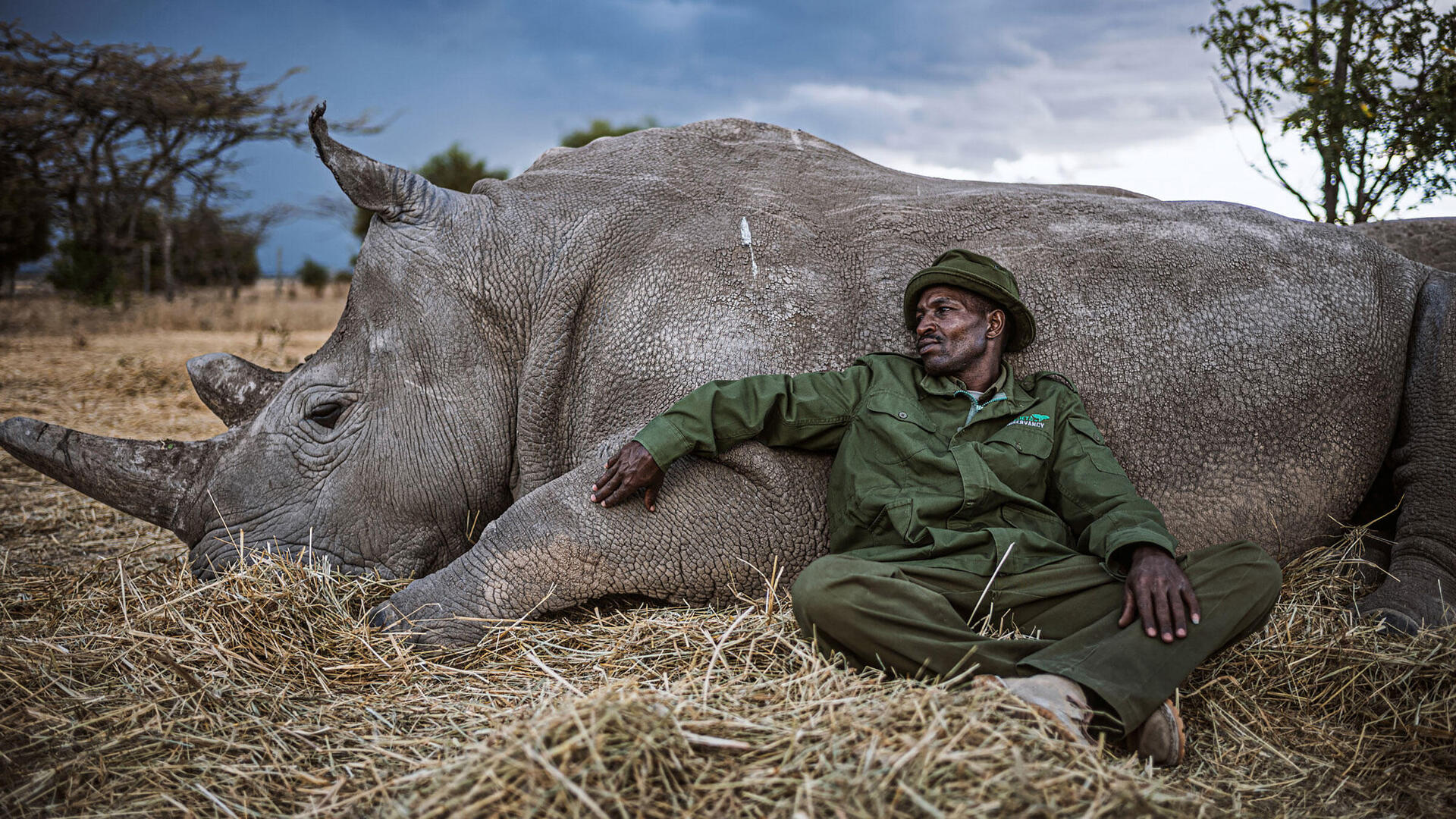 The Love
of the World
Deserves Witnesses
An intimate bond
I took this photograph in December 2019 at Ol Pejeta Conservancy in Central Kenya for my personal project 'Kindred Guardians'. This was the first chapter of this project. I'm a wildlife photojournalist, so my stories are equally about the people as they are the animals they help and protect. I knew about the passing of Sudan, the last male Northern white rhino in the world, leaving behind Fatu and Najin (both female) as the last two of the sub-species on the entire planet. I knew this was the story I wanted to begin with, focusing on the bond between the rhinos and their protectors.
Zacharia is the head caretaker for Fatu and Najin and I spent several weeks documenting his bond with them. Every day, he walks with them, talks to them, watches over them, and educates visitors about their plight. He's not only their caretaker, but in many ways he's their voice to humanity. He lives in a camp several hours away from his family and spends 21 days working and 6 days off, spending more time with the rhinos than he does with his own family. Capturing that special and intimate bond was paramount to this story and I feel this image succeeded in showing that.
The Love of the World Deserves Witnesses
Image
Image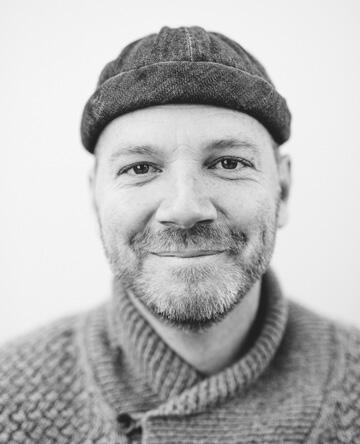 If a picture made me feel something, it has succeeded.
Justin Mott
Image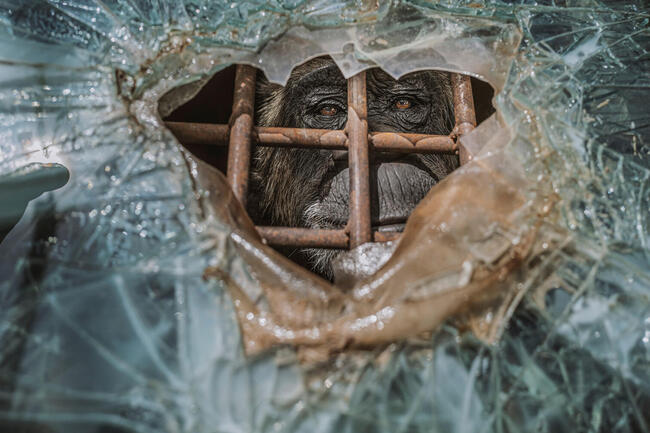 Image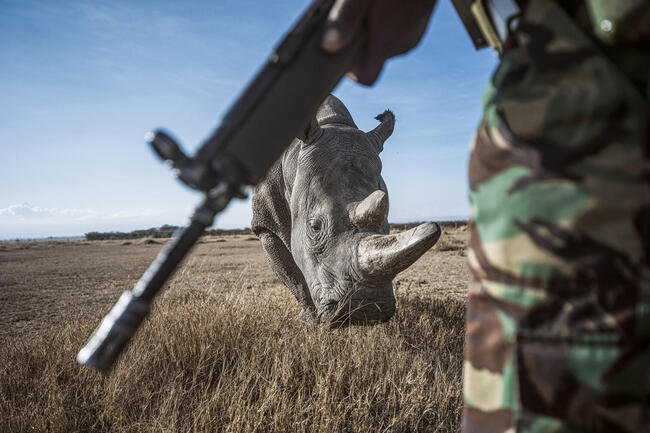 I fell in love with photography while studying journalism at San Francisco State University. I'm a curious person by nature and photography gave me an excuse to explore and be creative simultaneously.
I started my career as a documentary photographer and photojournalist, working mainly as a freelancer covering Southeast Asia for The New York Times. I recently turned 40 and made a huge pivot into wildlife photojournalism focusing my energy into my self-funded personal project 'Kindred Guardians', where I have been documenting people around the world who dedicate their lives to animal welfare and wildlife conservation. As I get older, I want more stories to have more meaning and depth. That's what I strive for.
Leica: think more, move more
I started my career with a Leica M6. I preferred that sort of minimalistic approach to photography with being light on my toes and not being weighed down physically and mentally by a load of gear. Later on in life, I wanted to go back to a system that made me work harder, think more, move more, and to be more present, so I went for the Leica M10D. I use the Leica M10D as my main camera now and a Leica M10 as my back up.