Image
Leica Macro-Elmar-M 90 f/4
A supremely versatile macro telephoto lens
TOP PERFORMANCE IN MICRO FORMAT
Creating proximity
The Macro-Elmar-M 90 mm f/4 can be used as a compact 90 mm telephoto lens or, in combination with the Leica Macro-Adapter-M, for macro shots up to a magnification of 1:2. Either way, the lens provides an incredibly high imaging performance.
Without the adapter, the Leica Macro-Elmar-M 90 mm f/4 is an extremely versatile telephoto lens – for example, for portraits with shallow depth of field and in travel photography for capturing details in landscapes. For reportage photography, the Leica Macro-Elmar-M 90 mm f/4 allows photographers to capture discreet shots at a greater distance from the subjects. This 90mm Elmar lens is a compact and lightweight alternative to existing Leica M-Lenses of this focal length. When not in use, the lens can be collapsed to save valuable space in the camera bag.
The new macro solution for the Leica M (Typ 240):
The Leica Macro-Elmar-M 90 mm f/4 and the Macro-Adapter-M form together a convenient solution for close distance photography using the live view function of the Leica M (Typ 240).
The adapter is designed to be mounted between the camera and the Leica Macro-Elmar-M 90 mm f/4. Its integrated helical screw system allows a variable extension of the lens of between 18 and 30 mm and thus enables the variation of the reproduction ratio. When mounted on the adapter, the Leica Macro-Elmar-M 90 mm f/4 can also be used in its collapsed position for exposures up to infinity. Thanks to a new locking function, this allows photographers to set any distance from 41 cm (reproduction ratio 1:2) to infinity without having to dismount the adapter.
Image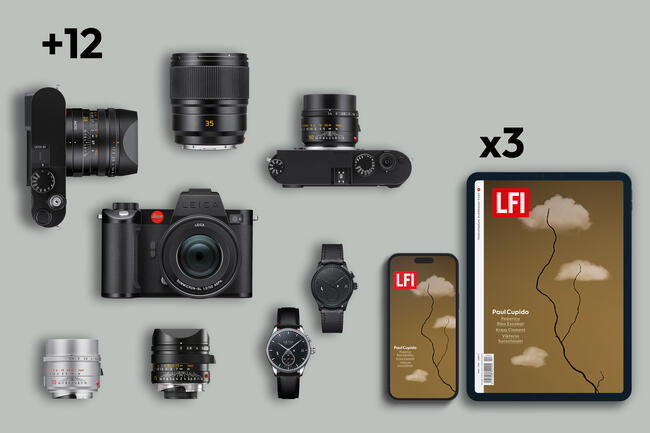 Register your Leica. Enjoy exclusive benefits.
By registering a Leica Account, you can extend the warranty on your Leica product for an additional 12 months and receive three digital editions of LFI Magazine. This offer covers all Leica cameras and lenses from the M-System, SL-System and Q series, as well as Leica Watches.
Image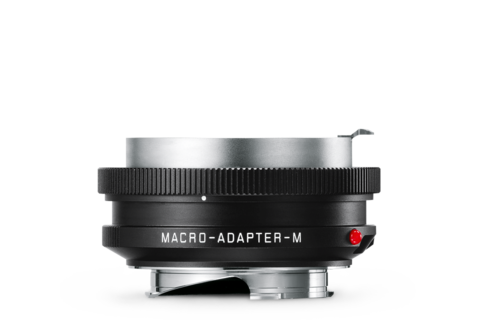 As the Macro-Adapter-M is also compatible with other M lenses, it offers Leica M photographers an even wider range of opportunities for creative composition and additional variety in reportage portfolios. With Leica lenses from 50mm and longer, it enables macro photography up to a reproduction ratio of 1:2 and, with wide-angle lenses, even larger ratios.