Image
Image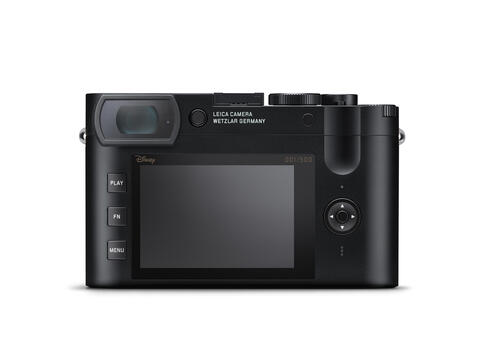 Image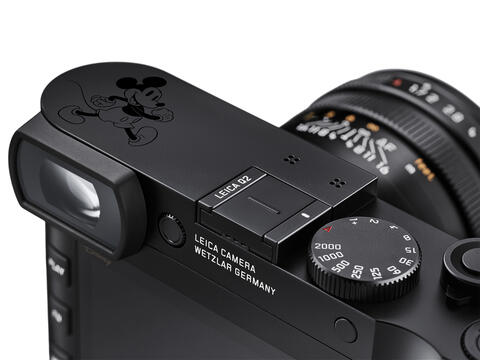 Image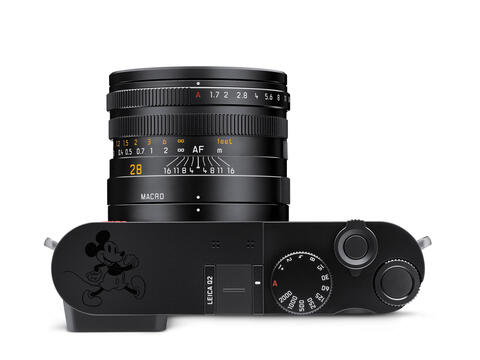 Leica Q2 | Disney "100 Years of Wonder"
Das Wesentliche
47.3 MP full-frame sensor

Limited to 500 units worldwide

Unique design created in collaboration with Disney

Exclusive set with specially designed dust bag, cotton strap, certificate of authenticity and edition packaging

Stylish design features: discreet Mickey Mouse print on the camera's top plate and Disney logo engraved under the back display glass, special serial number

Made in Germany
Product description

Included in the box
Since the dawn of film, Disney has brought its cartoon storyboards to life with Leica cameras and projectors, revolutionising animation film techniques in the 1930s. To mark Disney's 100th anniversary, we are now revealing the closely guarded secret of our collaboration – and honouring it with a special edition Leica Q2 | Disney "100 Years of Wonder" with a limited production run of 500 units.

The Leica Q2 combines traditional engineering with a spirit of innovation. With a 47.3 MP full-frame sensor and fast Summilux 28 f/1.7 ASPH,. it allows you to shoot and film in 4K with sensitivities of up to ISO 50,000. In addition, the digital zoom extends the Q2's fixed focal length to 35, 50 and 75 mm. The Leica Q2 works quickly, reliably and with IP52 protection.

Leica Q2 | Disney "100 Years of Wonder" with cotton strap, dust bag, certificate of authenticity and special edition packaging, lens hood, lens cap, accessory shoe cover, battery, charger, quick start guide.
Image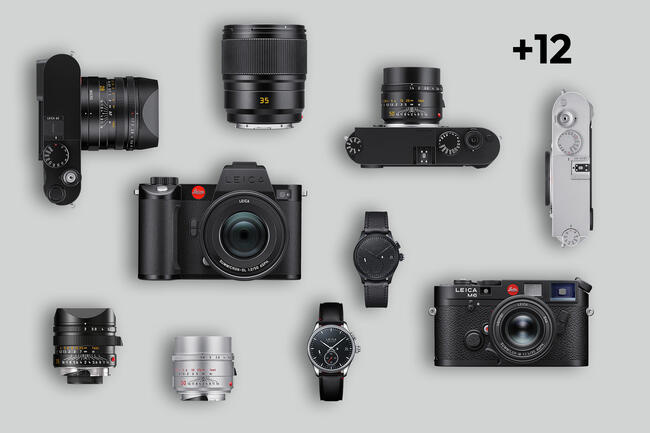 Register now and get an extended warranty
By registering your product, you can extend the warranty on your Leica camera or lens for an additional 12 months. This offer applies to all Leica cameras and lenses from the M-System, SL-System and Q series, as well as Leica Watches. It will be automatically activated after completing your profile and registering to receive Leica News.
Accessories
Leica SL2 / Q2 Lithium Ionen Akku BP-SCL4
Leica SL2 / Q2 Charger for BP-SCL4
Leica M10 / Q2 protective foil (2 pcs.)
LEICA | ZEGNA Protector Q2
Leica neoprene case M, with short front section
Leica neoprene case M, with long front section
Leica soft case, with short front section
Leica soft case, with long front section
Ettas Pouch, coated canvas
Ettas Pouch, coated canvas
Ettas Pouch, coated canvas
Carrying strap Q2, leather
Carrying strap Q2, leather
Finger loop for handgrip size S
Finger loop for handgrip size M
Finger loop for handgrip size L
Leica Wireless flash controller SF C1
SanDisk Extreme Pro SDCX Card 128GB 300MB/s
Front lens cap M / Q2 E49