Image
Image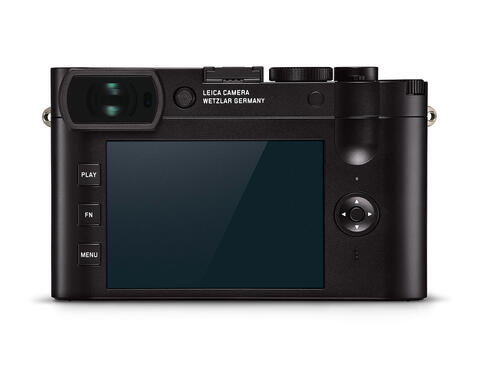 Image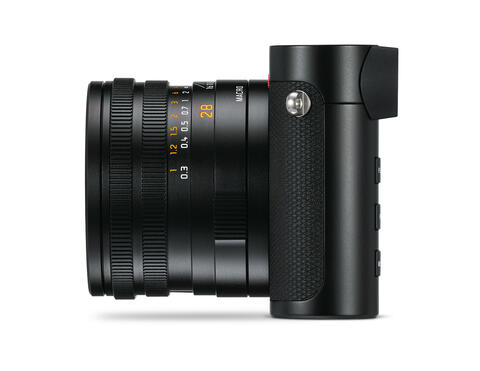 Image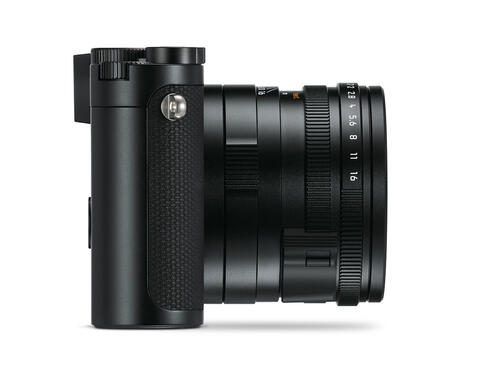 Image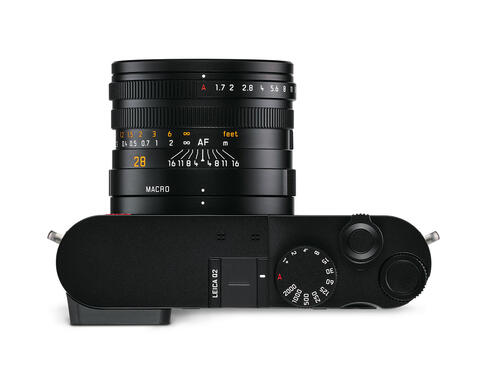 Image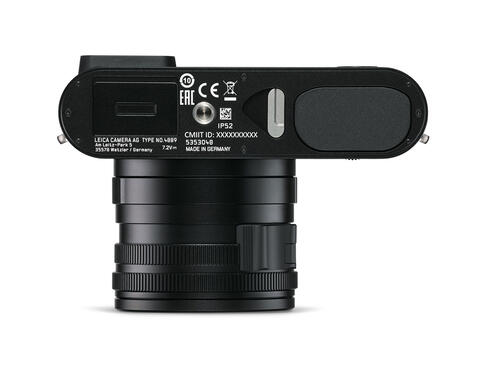 Image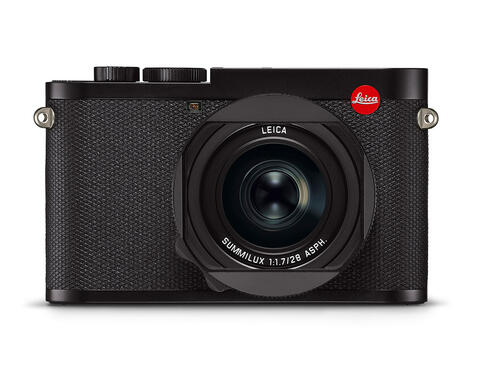 Image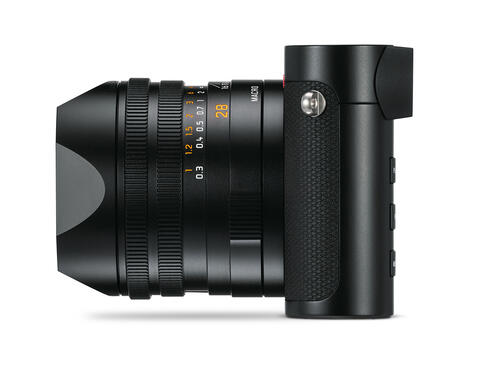 Image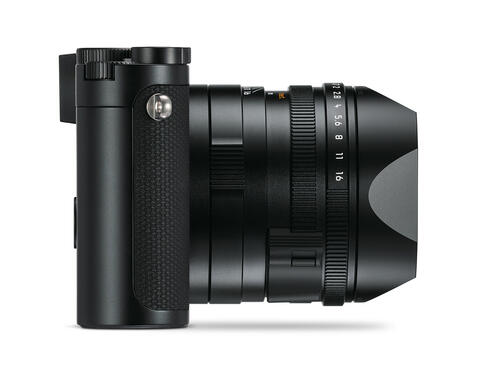 Image
Das Wesentliche
47.3 MP full frame sensor

Dust and spray water proof (IP52**)

HighResOLED electronic viewfinder (3,68 megapixel)

Fixed 28 mm fixed prime lens (Summilux 1:1,7/28 ASPH.)

4K Video, Fast Auto Focus (0.15s)

Bluetooth for easy connection with Leica FOTOS App

ISO 50 – 50.000

High-resolution Touchscreen

Made in Germany

Made in Germany
Product description

Included in the box
Discover the newest generation of the Q family.

The Q2 takes the original Q's most exciting features and turns everything up a notch, enabling you to achieve unparalleled results in the most accessible way. It's made for anyone who wants to focus on getting the best image, without distractions.

Setting a brand new benchmark in the world of compact digital cameras, the Q2 now comes with a sensor that delivers 95% more resolution than the original Q. The new 47.3 megapixel, full-frame sensor and newly developed Maestro processor capture lifelike detail in imagery, 4k video resolution and offers ISO sensitivity settings up to 50,000.

Paired with the Summilux 28mm lens with a 1.7 f-stop, the Q2 delivers unmatched image quality, even in low lighting conditions.

True to its reputation as one of the best cameras for street photography, the Q2 can autofocus on a subject in under 0.15 seconds. The camera's new and improved processor now also allows continuous shooting modes with up to 10 frames per second at full resolution.

Another new feature of the camera is the dust and spray water proofed body. This protective sealing allows the Q2 to be used in all weather conditions, without compromise.

If video is your thing, the Q2 is equipped with best-in-class video solutions. Whether recording in Full HD at 24, 30, 60 or 120 fps, 4K in 24 or 30fps, or industry-standard Cinema 4K (C4K), there is a video mode for every need.

To allow you maximum flexibility when composing shots, the camera now features an integrated digital zoom function. Crops of 35, 50 or 75mm can be selected and images are saved in JPEGs in the corresponding resolution. An uncropped version of the image is simultaneously saved as a DNG file at full resolution, allowing you the creative freedom of picking the right crop in the editing process.

The newly developed, high-res OLED viewfinder has a resolution of 3.68 megapixels and offers an increased image depth and contrast. The viewfinder is activated upon being brought to the eye and shows a live view without any perceivable delay.

In the tradition of Leica, the Q2 is designed to focus on the essentials. The "Made in Germany" seal of quality guarantees that only the finest and most resilient of materials have been used in the crafting of the camera. A secure grip is ensured through a thumb-rest design and the pattern of the body's leather trim.

A further re-design in the Leica Q2 is the dioptre compensation setting dial, which has now been crafted to prevent accidental shifting during camera handling and storage. If you have previously used the Q, a new handling feature of the Q2 is that the On/Off switch now no longer includes continuous shooting mode. The continuous shooting function has now been moved into the camera's menu.

 

**Ingress Protection, class 52: Protected against dust in damaging quantities. Protected against dripping water when the body is tilted at 15°.

Q2 Camera | Strap | Lens hood | Lens Cap | Charger | Power cable 
Image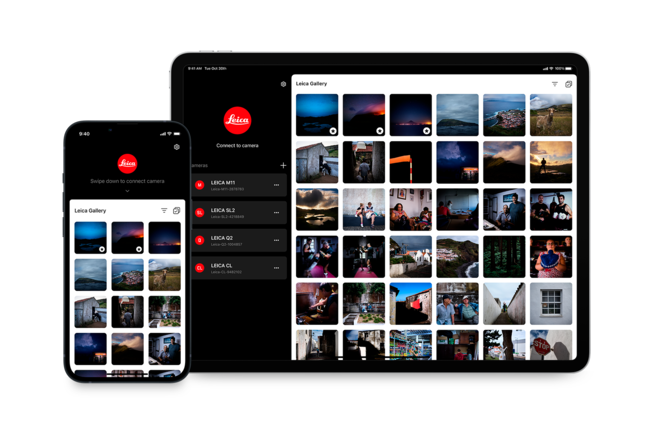 Compatible with Leica FOTOS App
The Leica FOTOS app is one universal app for iPhone and iPad and Android Devices. Connect your Leica camera and transfer, view, edit and share your photos. Benefit from a seamless integration of Adobe Lightroom on iOS and iPadOS, enabling you to complete your mobile workflow experience down to the professional editing of your pictures.
Image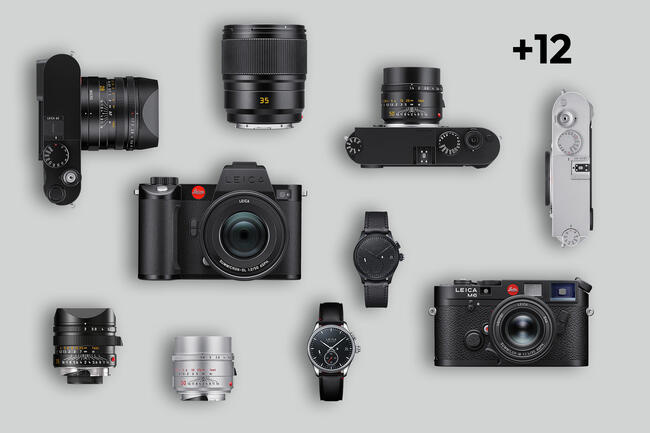 Register now and get an extended warranty
By registering your product, you can extend the warranty on your Leica camera or lens for an additional 12 months. This offer applies to all Leica cameras and lenses from the M-System, SL-System and Q series, as well as Leica Watches. It will be automatically activated after completing your profile and registering to receive Leica News.
Accessories
Leica SL2 / Q2 Lithium Ionen Akku BP-SCL4
Leica SL2 / Q2 / Q3 Charger for BC-SCL4
Leica M10 / Q2 protective foil (2 pcs.)
LEICA | ZEGNA Protector Q2
Leica neoprene case M, with short front section
Leica neoprene case M, with long front section
Leica soft case, with short front section
Leica soft case, with long front section
Ettas Pouch, coated canvas
Ettas Pouch, coated canvas
Ettas Pouch, coated canvas
Carrying strap Q2, leather
Carrying strap Q2, leather
Finger loop for handgrip size S
Finger loop for handgrip size M
Finger loop for handgrip size L
Leica Wireless flash controller SF C1
SanDisk Extreme Pro SDCX Card 128GB 300MB/s
Front lens cap M / Q2 E49