The renowned jazz musician and Leica photographer, Till Brönner, begins his patronage of the Ernst Leitz Museum in Wetzlar with an evocative concert on 19th October, within the framework of the Celebration of Photography 2022.
The Ernst Leitz Museum in Wetzlar has had a new, expanded form for a year now. In addition to the special exhibition areas in the grandly-redesigned photography museum, there are four new and fascinating experiential areas where visitors are invited to participate and try things out. Exhibits from Leica's corporate archives complement the history of photography in a diversity of innovative, interactive and exciting ways. To further add to the perception and appeal, Leica Camera AG has enlisted Till Brönner as a Patron for the Ernst Leitz Museum – after all, what would the history of photography be without contemporary interpreters and photographers.
Till Brönner represents a stroke of good fortune for the Ernst Leitz Museum, as his heart is passionate about two creative fields: he is one of Germany's most distinguished jazz musicians, as well as being a great Leica photographer. His work has been presented several times in Leica Galleries – in particular, his Faces of Talent, a series of sensitive black and white portraits of artist colleagues. A number of his large-format portraits greet guests when they arrive in the entrance to the main building.
Till Brönner is performing in the Leica Gallery Wetzlar: on 19th October, the musician presented an hour-long program for invited guests. The exclusive concert was complemented by a talk, which also touched on his patronage of the Ernst Leitz Museum. Music and photography enter into a multi-faceted symbiosis once more.
"I'm delighted that Till Brönner has taken on the patronage of the Ernst Leitz Museum. Till is all together a wonderful person, musician and photographer. How lovely to have him and all his talents – especially for photography – as a long-term companion for museum activities on different levels." Karin Rehn-Kaufmann, Art Director and General Representative of Leica Galleries International
"Getting to the bottom of things was and remains my credo regarding art. Knowing where you come from makes you strong. Knowing where you want to go takes vision and partnership. I associate both of these with Leica in Wetzlar. So, my patronage of the Ernst Leitz Museum is both an honour and a pleasure, as it's hard for me to imagine a day without my metal, steel and glass tools. I look forward to working together with a family I have become very familiar with!" Till Brönner
Please find further information at:
Leica Camera AG
Ann-Kristin Löhr
Global PR Coordination
E-Mail: Ann-Kristin.Loehr@leica-camera.com
 
press_release_till_bronner_october_2022.pdf
Image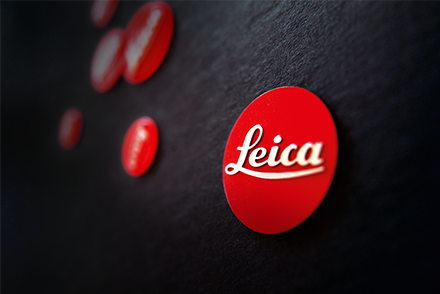 徠卡相機——與攝影同行
徠卡相機公司是一家專業生產高端相機和運動光學產品的公司。徠卡經久不衰的優良品質、德國工藝、工業設計和不斷創新的科技,奠定了該公司的百年傳奇。作為品牌文化的重要組成部分,徠卡為促進攝影藝術的發展開展了豐富的活動。除了遍佈全球的徠卡畫廊和徠卡學院,徠卡還設立了"徠卡名人堂獎"和"徠卡奧斯卡·巴納克攝影獎"(LOBA),後者被認為是當今最具創新力的贊助獎項之一。徠卡相機公司總部位於德國黑森州的威茲勒,另一個生產基地位於葡萄牙法馬利康新鎮(Vila Nova deFamalicão),分支機搆和徠卡零售商店網路遍佈全球。