Image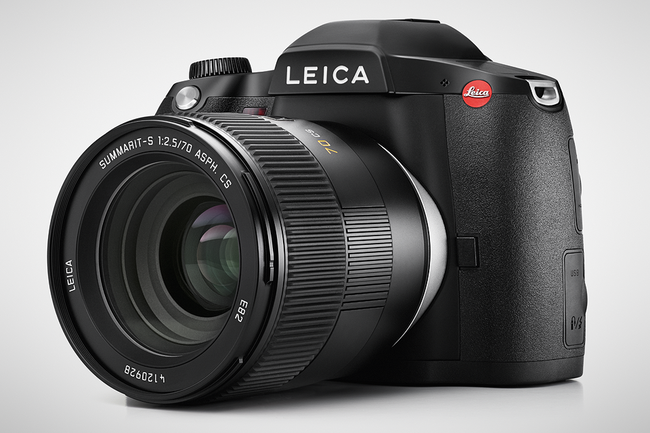 With the Leica S (Type 007), Leica Camera AG, Wetzlar, presents the new top model of the Leica S-System. As a logical development of its predecessors, the new Leica S features a multitude of radically new components – like the Leica CMOS sensor and the Leica Maestro II image processor – and now opens up new dimensions in the field of medium-format photography.
For the first time, the combination of the highest burst rate, extreme sensor sensitivity and comprehensive capture modes for still pictures – and now also video in exceptional quality – provides photographers with the opportunity to exploit the superior imaging capabilities of medium format for productions that demand maximum mobility and drive. The Leica S significantly accelerates and simplifies the photographic workflow with a multitude of features that are unique to medium-format photography – and some of them not only there. In addition to the new body, a new lens also expands the capabilities of the S-System. With regard to speed and imaging quality, the Leica Summicron-S 100 mm f/2 ASPH. telephoto portrait lens represents a new benchmark. Finally, the Leica S-System also welcomes the new Leica S-E (Type 006) as a lower-priced entry-level model.
In the words of Stephan Schulz, head of Professional Photo at Leica Camera AG, 'The logical expansion of the system is further confirmation that the dedicated digital concept of the S-System sets new standards in the world of medium-format photography while achieving the speed and handling of a 35 mm SLR. Viewed in terms of its rugged resilience, reliability and versatility, the new Leica S is the first choice for photographers who refuse to make compromises.'
New image sensor and new processor for increased quality and higher speed
Amongst the most remarkable innovations in the Leica S are the new Leica CMOS sensor and Maestro II image processor. Thanks to these, it has been possible to enormously increase the speed and versatility of the S-System and raise it to a level that was previously unheard of in the medium-format segment. With a burst frequency of up to 3.5 frames per second, full-HD video in full-frame medium-format sensor size and 4K video recording, fast Live View mode and exceptional imaging quality at all ISO settings, the Leica S (Type 007) once again documents its status as the benchmark in the medium-format segment. The 2 GB buffer memory ensures smooth shooting of rapid sequences and, despite its more than doubled burst rate capability, the new focal plane shutter in the camera offers a further significantly increased service life of at least 150,000 cycles.
Fast, predictive autofocus module for subjects in motion
The revised autofocus system brings not only higher speed, but also more reliable and more precise focusing. To ensure optimum sharpness and precise tracking of moving subjects, the Leica S (Type 007) features a predictive autofocus mode: the camera registers the motion of the subject and determines the distance to it at the moment of exposure. In combination with its fascinating imaging quality and high burst rate, the Leica S sets entirely new standards for professional medium-format action photography.
Integrated Wlan, GPS system and levelling aid for precision and uncomplicated workflows
The Leica S is currently the only professional camera to feature an integrated GPS module that can record the geographical positioning data of the momentary location in the Exif data of the image file whenever needed, as well as automatically set the local system time. On the basis of the coordinates, appropriate software installed on a computer, for instance the Adobe Photoshop Lightroom® package supplied with the camera, can display the precise location of each image on a map and register the corresponding place names as search keys for archived photos. The new dual-axis levelling aid (spirit level) displays the precise horizontal and vertical orientation of the camera in the viewfinder to allow photographers to align the subject with absolute precision and without any need for external aids. In combination with an app for smartphones and tablets, the camera's integrated Wlan module enables remote control of the camera and remote image assessment in Live View mode to provide simpler and intuitive workflows.
Optimised handling
With a resolution of 921,600 pixels, a 3" diagonal, full sRGB colour space and increased contrast and brightness, the display allows optimum assessment of subjects and images in every situation. The glass plate protecting the monitor is manufactured from tough and scratch-resistant Corning Gorilla Glass®.
The panel on the top deck of the Leica S has been redesigned as a trans-reflective display with a larger area and optimised information content to ensure optimum legibility – even in bright sunlight. Two new control elements on the top deck enable direct selection of Live View mode and the activation of video recording.
Lifespan
Leica S-Cameras are designed and constructed for many years of daily use. The new stainless-steel bayonet guarantees even greater endurance under even the toughest conditions. The Leica S (Type 007) possesses all the proven quality characteristics of the S-System. These include the large 30 × 45 mm Leica Pro Format sensor and its micro-lens layer that guarantees consistently uniform brightness from corner to corner. The camera and S-Lenses are extremely ruggedly built and sealed against environmental influences like dust and rain. The system's unique dual-shutter concept offers photographers the choice of using the camera's fast focal plane shutter with speeds up to 1/4000 s or the electronically controlled central shutter of the CS lenses that allows flash sync at all shutter speeds up to 1/1000 s. The ten currently available Leica S-System lenses, six of which are also available with a central shutter, offer photographers all important focal lengths and a first-class tilt/shift lens. At the same time, numerous third-party medium-format lenses can be mounted on the Leica S with adapters: for instance the Leica S-Adapter H for Hasselblad H lenses and the Leica S-Adapter C for Contax 645 lenses, both of which provide full compatibility – including autofocus, central shutter control (Hasselblad) and automatic aperture control.
The Leica S is uncompromisingly built for maximum dependability in use and also features details like cable connections with strain relief, separate slots for CompactFlash and SD memory cards, further optimised energy efficiency and a scratch-resistant display. The Leica S therefore stands alone as an ideal and extremely reliable tool for achieving maximum quality results in the studio and on location under even the most unfavourable conditions.
The Leica S is supplied complete with the Leica Protection Plan. The LPP offers photographers an extended warranty for a period of three years, a replacement camera to cover repair times and numerous other benefits.
The launch of the Leica S (Type 007) is planned or spring 2015; the price is not yet available.
Technical data LEICA S (Type 007)
(Last revised August 2014 | We reserve the right to make technical changes)
Camera type:                       
Digital medium-format single-lens reflex camera for use with Leica S-Lenses
Image sensor
Type:                                      
Leica CMOS sensor with micro-lens layer
Dimensions:                          
30 × 45 mm (Leica Pro Format)
Aspect ratio:                          
2:3
Resolution:                            
37.5 megapixels
Pixel pitch:                             
6 μm
Dynamic range:                     
13 stops
Colour depth:                        
16 bits per pixel
Colour spaces:                      
sRGB/Adobe RGB/ECI RGB 2.0
White balance:                      
Presets: daylight, cloudy, shade, incandescent, HMI, fluorescent warm, fluorescent cool, flash, grey card (determined from image), grey card Live View, automatic, colour temperature (kelvin)
Low-pass filter/IR filter:       
No/on sensor
Moire suppression:                
In external image-processing software (e.g. with the Adobe Lightroom® software provided with the camera)
Lenses
Lens mount:                          
Leica S bayonet for Leica S-Lenses
Focal length:                         
Dependent on Leica S-Lens attached, conversion factor to 35 mm film equivalent 0.8×
Focusing
Type:                                      
Predictive AF with centre cross sensor defined by cross hairs on the focusing screen, focusing drive integrated in lenses
AF modes:                             
AFs (single) = focus priority, AFc (continuous) = predictive focus tracking, MF (manual),
manual override possible at any time
AF memory:                           
Shutter release or five-way switch
Manual focus:                        
With lens focusing ring
Exposure setting
Exposure metering:               
Exposure metering through the lens (TTL)
Metering modes:                   
Multi-segment metering (five fields), centre-weighted integral metering, selective (spot) metering (3.5% of image frame)
AE lock:                                 
Shutter release or five-way switch
Metering range
(at f/2.5 and ISO 100):        
Spot metering: EV 2.7–20, centre-weighted and multi-segment metering: EV 1.2–20
Exposure control:                  
Programme AE (with shift function) (P), shutter priority AE (T), aperture priority AE (A), manual metering (M)
Exposure compensation:       
±3 EV in half-stop increments
Bracketing (AEB):                  
Three/five exposures (automatic/manual), half, one, two or three stops
ISO sensitivity:                      
ISO 100, ISO 200, ISO 400, ISO 800, ISO 1600 ISO 3200, ISO 6400, auto ISO
Shutter
Shutter:                                 
Focal plane camera shutter
Optional:
central shutter in Leica CS version lenses
Type:                                      
In-camera: microprocessor-controlled, metal blade, vertical focal plane shutter
Shutter speeds:                     
125 s (dependent on ISO setting) to 1/4000 s in half-stop increments, time exposures to max. 125 s
CS shutter option:                 
Optional central shutter in Leica S-Lenses (CS versions)
CS shutter speeds:                
Up to 1/1000 s in half-stop increments Flash sync speed, all speeds up to 1/1000 s
Linear flash mode:                
Faster sync speeds than 1/125 s are possible with the Leica SF58 flash unit and HSS-capable SCA3002 flash units
Continuous shooting:            
Approx. 3.5 fps
Shutter release:                    
Two pressure points; activation of exposure metering and AF, shutter release
Self-timer:                             
Two- or 12-second delay with mirror pre-release
Mirror pre-release:                
Yes
Video                                    
Video recording:                    
Full HD in Leica Pro Format (medium format) 4K video in super 35 window mode
Video resolution:                   
Full HD: 1080 × 1920
4K: 4096 × 2160
Frame rate:
Full HD: 24, 25, 30 fps
4K: 24 fps
Video format:                        
MOV (motion JPEG)
Colour sampling:                   
4:2:2
Exposure control:                  
Manual and automatic
Audio control:                        
Manual and automatic
Onboard audio:                      
Integrated stereo microphone 48 kHz, 16 bit
External audio:                      
Audio in (3.5 mm jack)
Audio out (3.5 mm jack)
With audio adapter S (supplied with the camera)
Time code:                            
Internal
External with audio adapter S (supplied with the camera)
Other:                                    
Focus peaking, video playback, clean HDMI video stream for recording on external HDMI recorders
Live View                              
Frame rate:                           
Up to 60 fps
Focusing:                               
Manual AF metering field shift to any part of the viewfinder image
Exposure control:                  
Multi-segment, centre-weighted, spot (linked to AF metering field shift within the viewfinder image)
Exposure simulation:            
Yes
Other:                                                  
Histogram with clipping display, focus peaking, levelling aid (spirit level), exposure information
Viewfinder
Type:                                      
Pentaprism viewfinder with high-eye-point eyepiece, LCD bar below viewfinder image, illuminated and with displays/warnings
Magnification:                       
0.87× (with 70 mm lens at infinity)
Viewfinder coverage:            
Approx. 98%
Dioptre compensation:         
–3 to +1 dioptres
Focusing screen:                   
Interchangeable
Displays
Top-deck display:                  
Self-illuminating LCD panel on top deck
Monitor:                                 
3" TFT LCD monitor with 921,600 pixels, 16 million colours, sRGB colour space, image field approx. 100%, maximum oblique viewing angle 170°
Protective cover:                   
Anti-glare dirt-repellent protective glass cover in scratch-resistant Corning Gorilla Glass®
Flash
Mount:                                   
Hot shoe with centre and control contacts, LEMO® flash connection socket
Compatibility:                       
Full compatibility with Leica SF58 and flash units with SCA3002 adapters
X synchronisation:                 
Focal plane shutter: 1/125 s Central shutter (leaf shutter): All speeds up to 1/1000 s with CS lenses, FPS sync at all speeds slower than 1/125 s, choice of first or second curtain sync; FPS flash sync at faster shutter speeds (1/180 s to 1/4000 s) possible with suitably equipped flash units (HSS mode)
Sync time:                             
On first or second curtain (FPS)
Exposure
Exposure modes:                   
Single frame, continuous, self-timer 2 s (with mirror pre-release), self-timer 12 s (with mirror pre-release), time lapse exposure
Data recording
Image file formats:               
Lossless compressed DNG (7500 × 5000 pixels, approx. 42 MB per image), JPEG (7500 × 5000 pixels, in three resolutions, 37.5, 9.3, 2.3 megapixels, approx. 1–16 MB per image, depending on resolution and image content)
Maximum burst rate:           
3.5 fps
Buffer memory:                     
DNG compressed, max. 32 images, JPEG no limit (dependent on memory card type, shutter speed and ISO setting)
Simultaneous capture option for DNG and JPG:                   
Yes
Storage media:                     
SD card (SDXC, SDHC)
CF card (UDMA7)
External on PC
Other functions
Menu languages:                   
English, German, French, Italian, Spanish, Russian, Japanese, traditional Chinese, simplified Chinese, Portuguese, Korean
Firmware update:                  
User upload option
GPS:                                       
Selectable (may not be available in all countries due to local legislation)
Wlan:                                     
 Integrated in camera body (remote camera control and image assessment by smartphone or tablet app)
Date/time:                            
User setting option, automatic date, time and time zone synchronisation with activated GPS module
Levelling:                               
Accuracy/display sensitivity <1° at 0–40° ambient temperature
Interfaces
USB:                                      
LEMO® USB 3.0 HiSpeed
HDMI:                                    
HDMI type C socket
Audio:                                    
With audio adapter (audio in, audio out, time code)
Flash synchronisation:          
LEMO® flash sync socket
Remote release:                    
LEMO® cable release
Wlan:                                     
Integrated in camera
Handgrip:                               
For multifunctional grip S
Software
Software package:                
Adobe Photoshop Lightroom® and Leica Image Shuttle, downloadable from the Leica owners' area after product registration
Power supply
Battery:                                  
Rechargeable lithium-ion battery, nominal voltage 7.3 V, capacity 2850 mAh
Battery-independent power supply:                        
With Leica AC adapter S (optional accessory)
Power supply and battery charger:                     
Rapid charger S (with integrated US mains plug, plugs for EU, UK and Australia and car adapter)
Inputs: 100–240 V AC, 50/60 Hz, automatic toggle, or 12/24 V DC; output: 7.4 V DC, 1250 mA
Body                                      
Body construction:                
Full-metal chassis in die-cast aluminium with high-grip plastic coating, magnesium alloy top deck, baseplate in fibreglass-reinforced polycarbonate
Operating conditions:            
0 to +45°C (32 to 113°F), 15–80% relative humidity
Dimensions (W × H × D):      
160 × 80 × 120 mm
Weight:                                  
Approx. 1260 g (body only, with battery)
Dust-proof/splash-proof:      
Yes/yes
Tripod bushes:                       
1/4" and 3/8" with anti-twist locking pins
Package
Package contents:                 
S-Camera, rapid charger S (with integrated US mains plug, interchangeable plugs for EU, UK and Australia and car adapter), rechargeable lithium-ion battery, LEMO® USB 3.0 cable, LEMO® flash sync cable, carrying strap, bayonet body cap, eyepiece cap, audio adapter, Leica Protection Plan Body
Accessories (optional)
Flash:                                     
Leica SF58, Leica SF58 diffuser
Other:                                    
Leica multifunctional handgrip S, Leica hand strap S, professional charger S, Leica AC adapter S, Leica case S, Leica HDMI cable, Leica grid focusing screen S, Leica microprism focusing screen S, Leica standard focusing screen S, Leica remote-release cable S, Leica S-Adapter C/H/V/M645/P67
Service packages
Packages:                              
Leica Protection Plan Body (included in price)
Leica Protection Plan Lens (optional)
Leica Protection Plan Vario Lens (optional)
Leica Protection Plan CS Lens (optional)
Image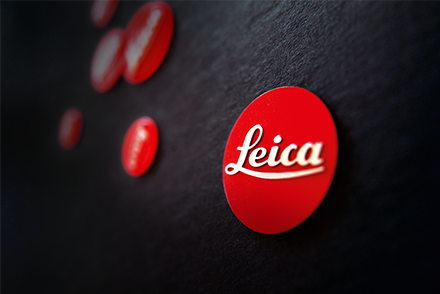 Leica Camera – A Partner for Photography
Leica Camera AG is an international, premium manufacturer of cameras and sports optics. The legendary reputation of the Leica brand is based on a long tradition of excellent quality, German craftsmanship and German industrial design, combined with innovative technologies. An integral part of the brand's culture is the diversity of activities the company undertakes for the advancement of photography. In addition to the Leica Galleries and Leica Akademies spread around the world, there are the Leica Hall of Fame Award and, in particular, the Leica Oskar Barnack Award (LOBA), which is considered one of the most innovative sponsorship awards existing today. Furthermore, Leica Camera AG, with its headquarters in Wetzlar, Hesse, and a second production site in Vila Nova de Famalicão, Portugal, has a worldwide network of its own national organisations and Leica Retail Stores.