Image

Improved features and functionality for maximum performance
Everything we do is driven by your passion for photography. We provide regular firmware updates to ensure that you can look forward to enduring enjoyment of your camera.
Improve the performance of your Leica M10-R and see the benefits of the new features and functions.
Leica Perspective Control
Perspective Control helps to achieve a generally straighter vertical line and straight horizon, which ensuresa natural image effect, specifically in architectural images. The function "Perspective Control" calculates the image section and the required distortion correction based on the actual panning angles of the camera and the lens used.
The Leica Perspective Control function automatically corrects receding lines and is available for the following products:
Leica M10-R Download here
Download the firmware update for the Leica M10-R below. The instructions provided with the firmware update will guide you safely through the installation process.
Firmware
Leica M10-R - Firmware 30.22.23.34
German
English
Italian
French
Spanish
Russian
Polish
Japanese
Traditional Chinese
Simplified Chinese
Korean
Swedish
Indonesian
Slovak
Czech
Portugese
Dutch
Norwegian
Danish
Leica M10 / M10 Monochrom / M10-P / M10-P ASC / M10-R - Release Notes Firmware 3.22.23.38 / 4.22.23.34 / 3.22.23.52 / 30.22.23.34
Image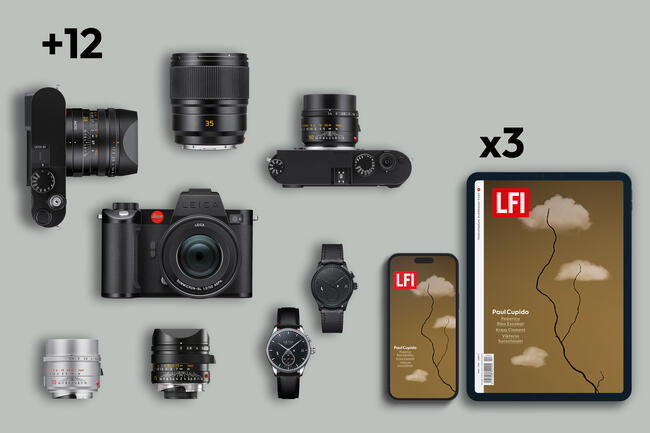 Register your Leica. Enjoy exclusive benefits.
By registering a Leica Account, you can extend the warranty on your Leica product for an additional 12 months and receive three digital editions of LFI Magazine. This offer covers all Leica cameras and lenses from the M-System, SL-System and Q series, as well as Leica Watches.