Image

Image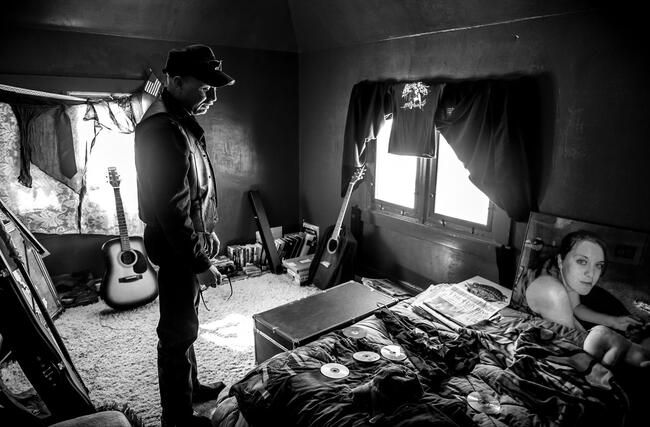 A father stands in his daughter's bedroom on the anniversary of her suicide in Alliance, Ohio. His daughter suffered severe retaliation after reporting her rape to her U.S. Marine Corps commanders. Five days after she was sent home with a bad conduct discharge, she drank herself to death. "It destroyed my family. When my daughter died I lost all three of my kids and my grandkids. I lost two thirds of me. Two thirds of me is in that box of ashes."
Image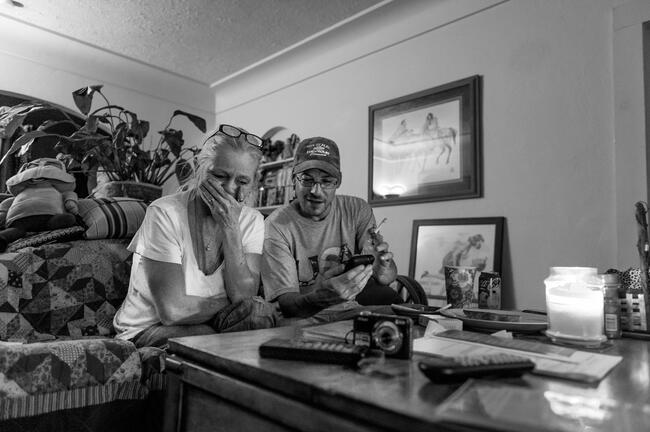 A mom mourns the death of her daughter, who committed suicide under suspicious circumstances after being repeatedly raped while in the U.S. Army. She cries while her boyfriend shows her pictures on her daughter's phone that was returned to her after her suicide.
Image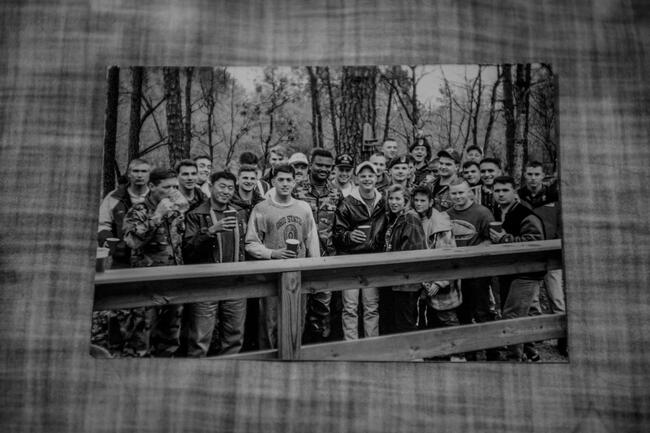 A U.S Air Force female has tried to take her life six times after her brutal rape while serving. March 11, 2022. She keeps a photograph of herself on an USAF outing with fellow service members.
Image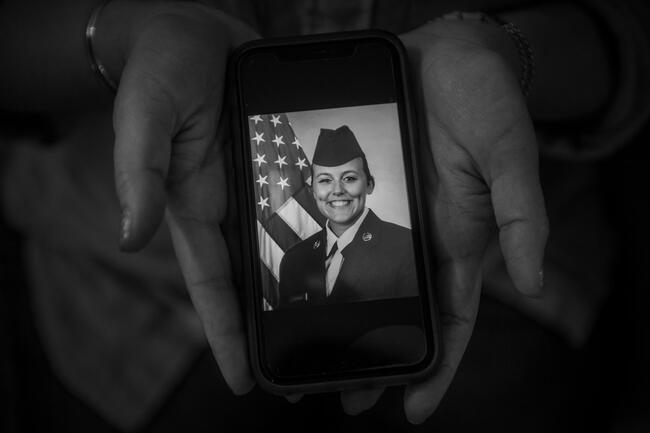 A mother talks about her daughter who was raped while serving in the U.S. Army. The man who raped her daughter was acquitted in a military court and has tried to kill herself several times. "If I could go to Washington DC, I would literally climb to the top of a mountain and scream it, but nobody will listen to me and I don't know what to do. I'm just at a loss and it's terrible because I don't want my daughter to end up being one of the ones that goes through with it. I don't and the VA just keeps turning their back on her."
Image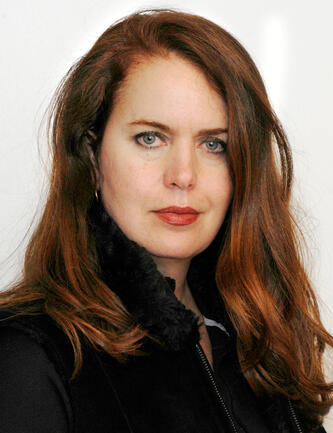 Photographer Mary F. Calvert uses photography to inform and influence social change by concentrating on documenting social justice issues neglected by the media at large. She believes that journalists have a duty to shine a light into the deepest recesses of the human experience and provide a mirror for society to examine itself. For the past ten years Mary has been focusing her journalistic attention on the relegation and sexual abuse of women and men in the U.S. Armed Forces. 
Follow Mary on Social Media