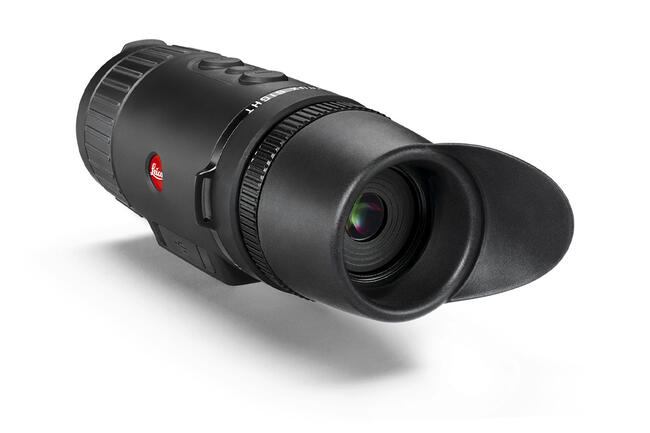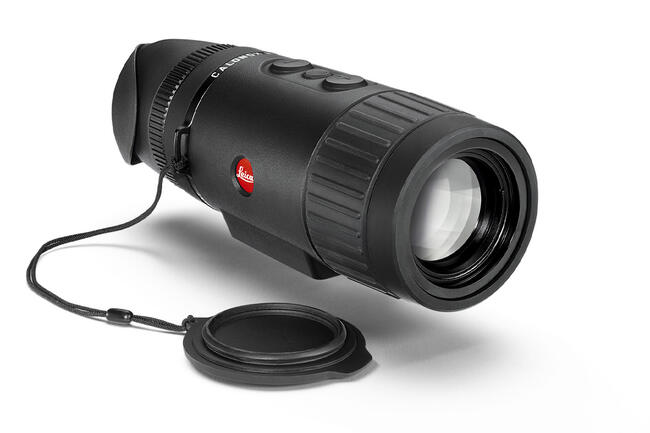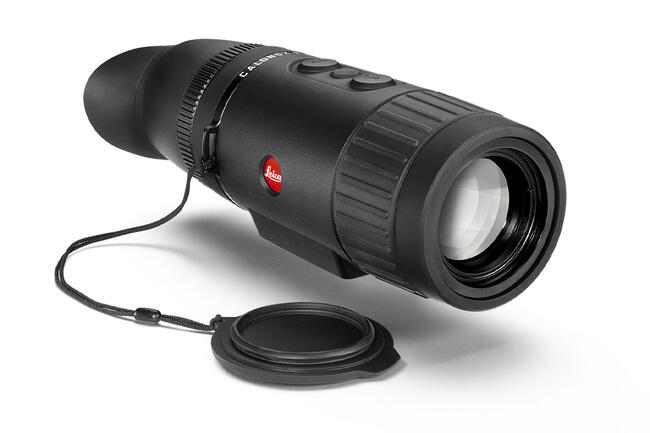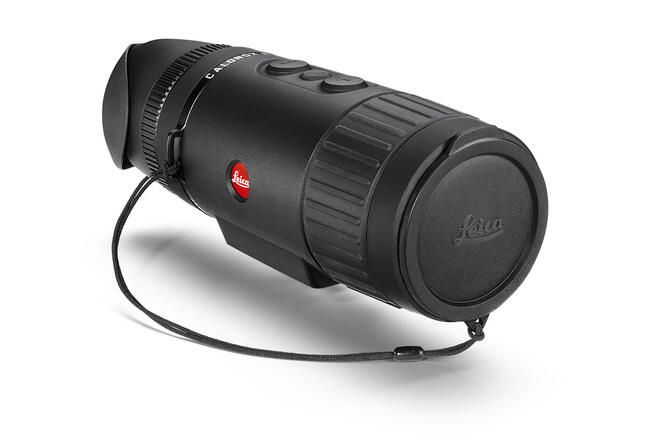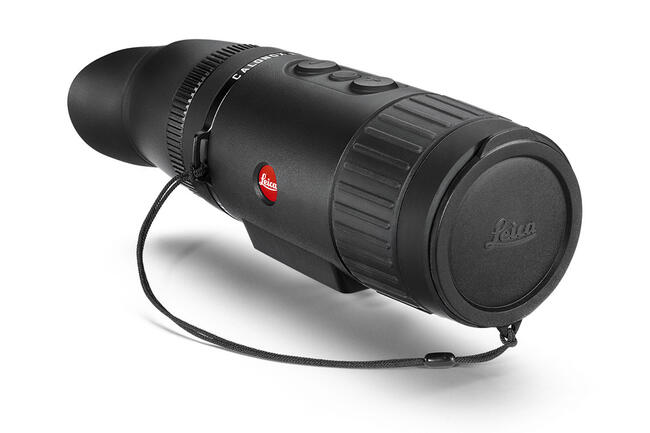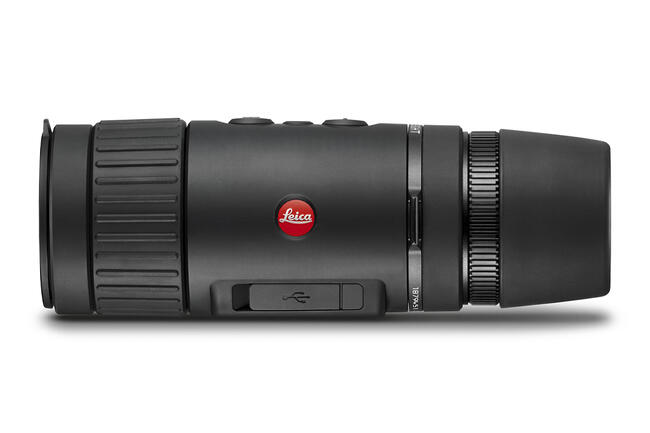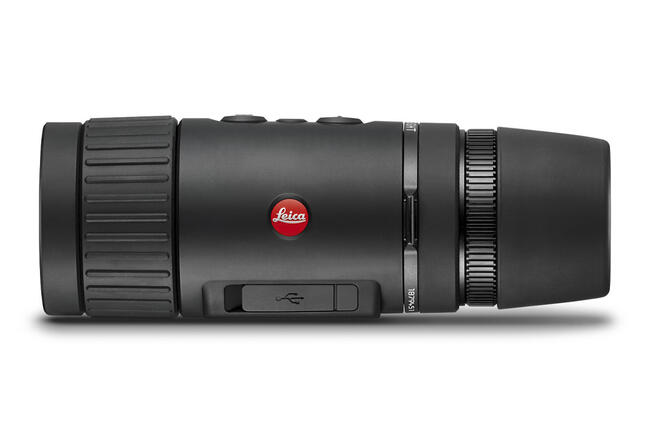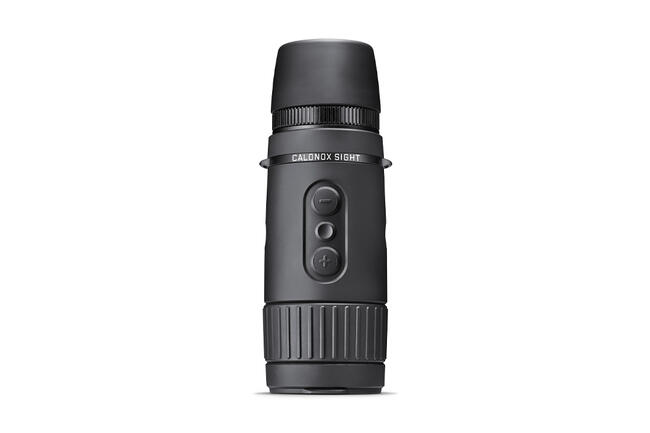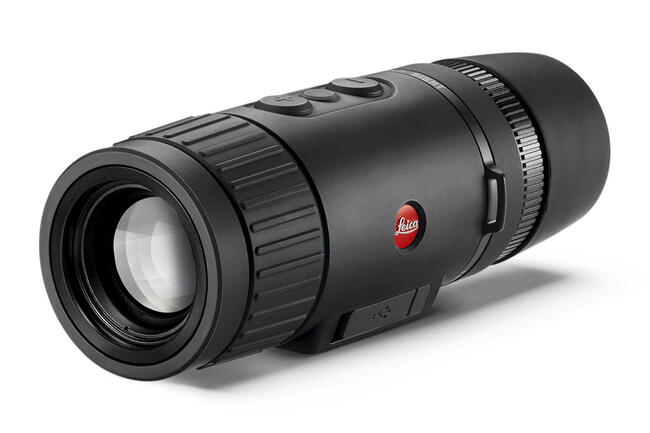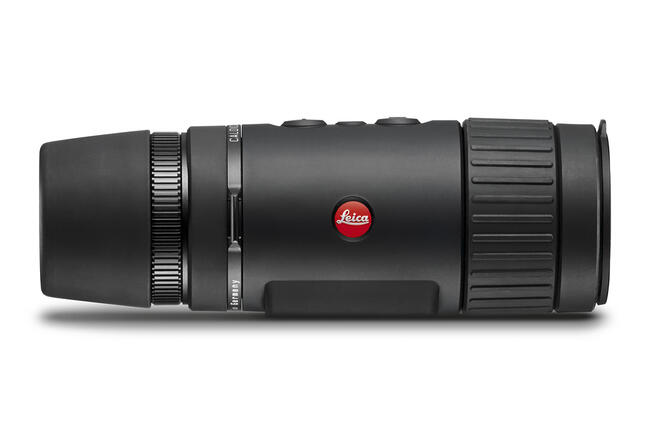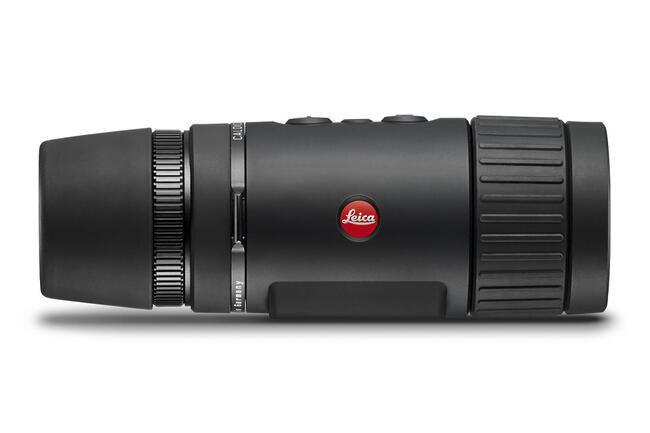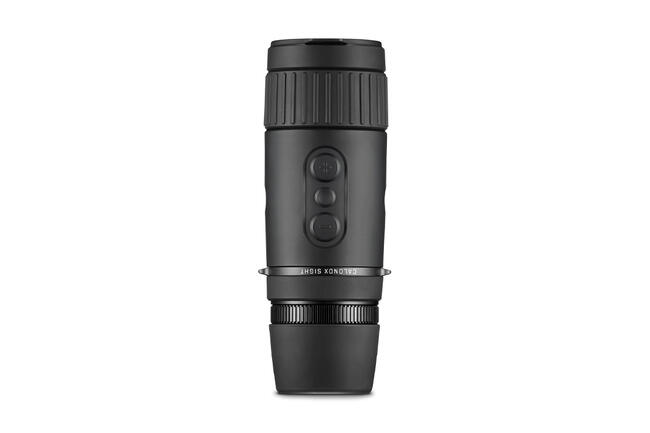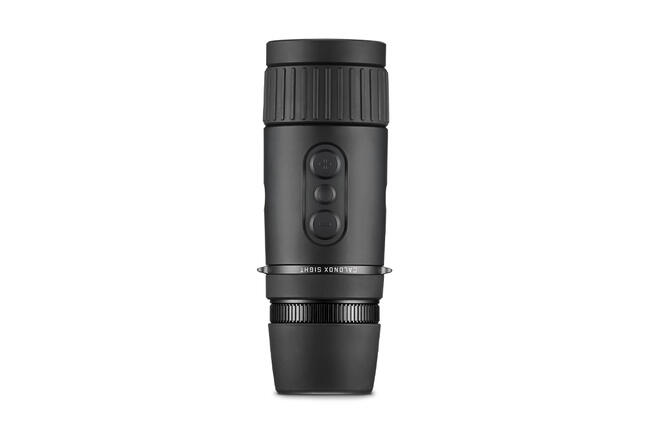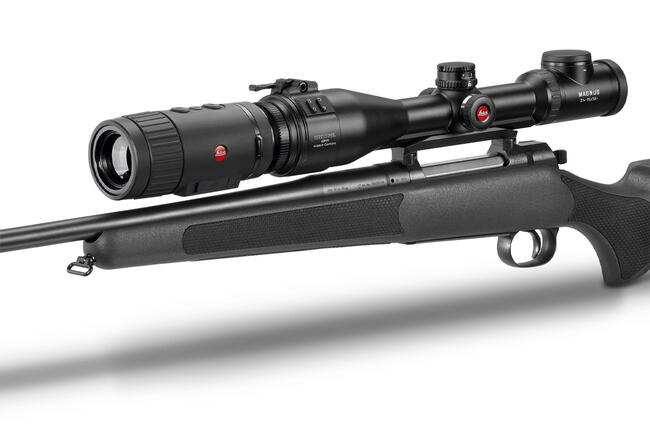 Image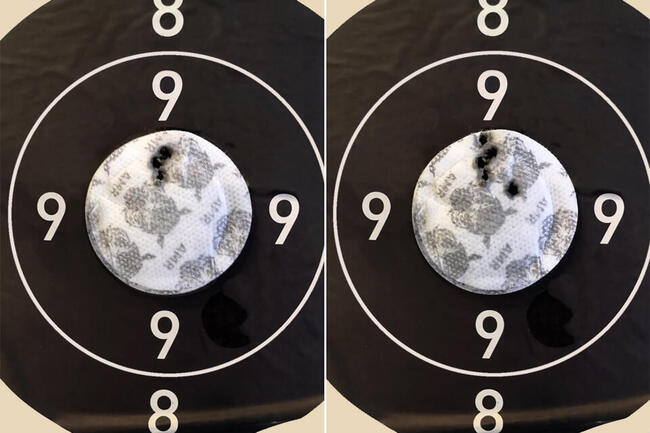 Extreme precision and maximum repeatability
Precise spotting, precise shot.
The Leica Calonox Sight is ideal for use with a riflescope and is therefore equipped with 1x magnification. Thanks to its one-piece construction, the Calonox Sight offers outstanding reliability and a consistently precise, repeatable point of impact.
Image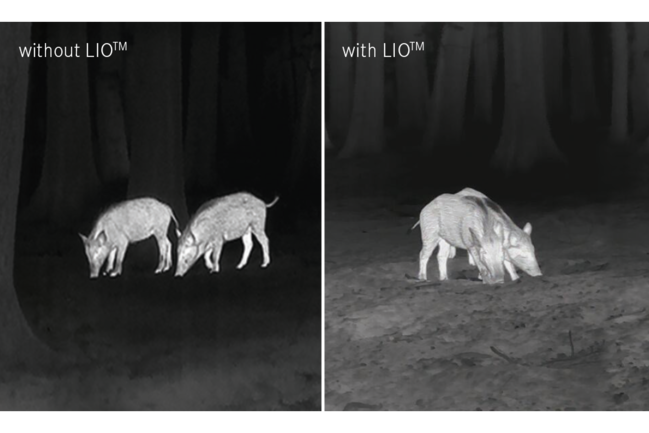 Superior image quality with Leica Image Optimization (LIO™)
Uniquely sharp, detailed, high-contrast images.
With the Calonox thermal cameras, Leica continues its long, successful track record in digital image optimization, and extends its excellent reputation as a camera manufacturer. Leica's own image processing (Leica Image Optimization - LIO™) improves the image with special algorithms, thus achieving particularly detailed color gradations, excellent contrast, and high detail resolution.
The outstanding recognition range of the Leica Calonox Sight is based on a high-end vanadium oxide (VOx) sensor with 384 x 288 pixels and 17 µm pixel size with excellent temperature resolution.
Image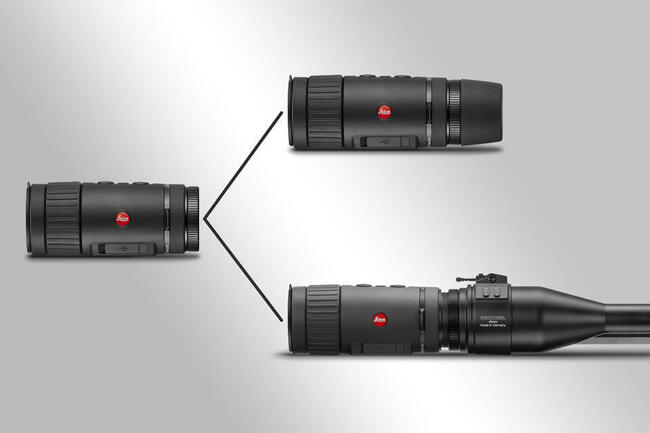 Dual use: clip-on and thermal camera
The choice is yours.
It's your call: The Leica Calonox Sight can either be used for observation as a thermal camera, or connected to your riflescope using an adapter mount. In either case, no details will remain hidden, even at great distances.
Image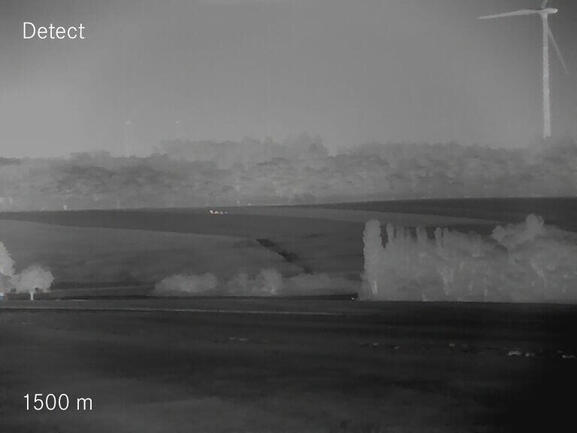 Image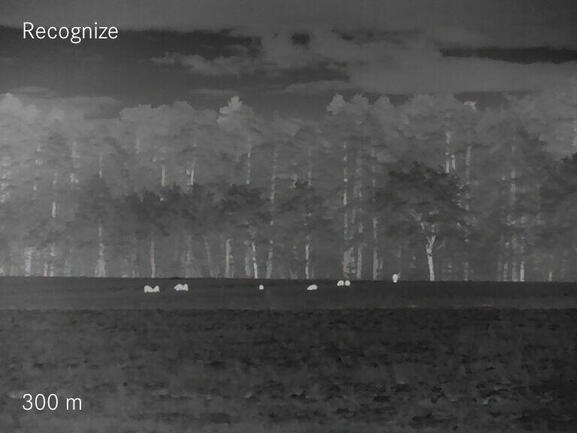 Image
Impressive detail recognition at a long range
Detect, recognize, identify.
See more, identify game safely: With a defined target size of 1.7 x 0.5 m, the Leica Calonox Sight can detect targets up to a distance of 2,000 meters, recognize targets up to 700 m, and precisely identify them up to 350 m.
Image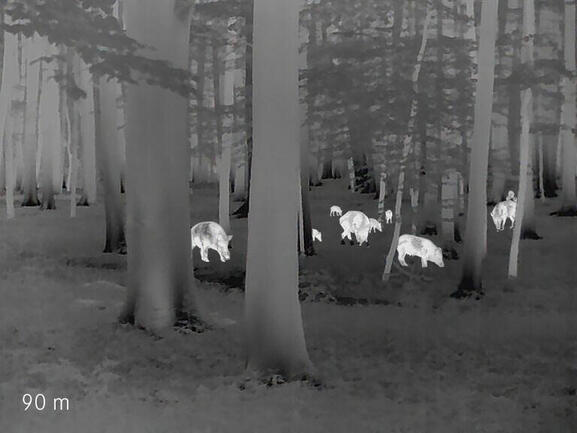 Extra-large field of view
Keep an eye on everything.
Ideal for close-up observations, the 42-mm objective provides a large field of view, and optimum overview at a long range. Equipped with 1x magnification, the Leica Calonox Sight is specially optimized for use with a riflescope.
Image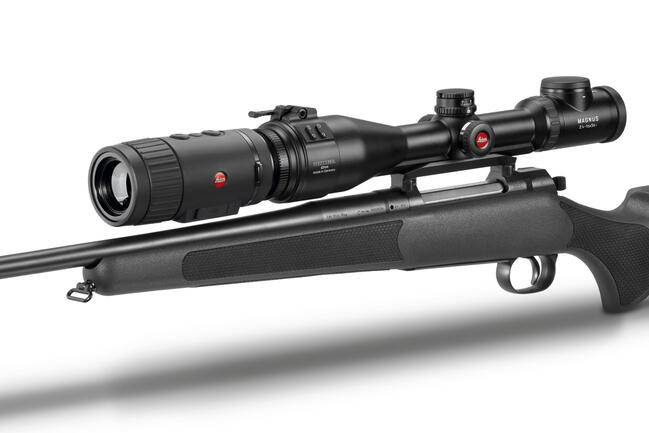 Adapter rings & zeroing in
Simply be sure.
To make full use of the Leica Calonox Sight as an attachment, you need adapter rings that match your riflescope.
With clip-on mode, you can adjust the screen section for use with your riflescope. To enable successful zeroing in, the reticle correction helps precisely align the screen with the reticle in the riflescope. The Calonox Sight App remote function supports you in this.
Image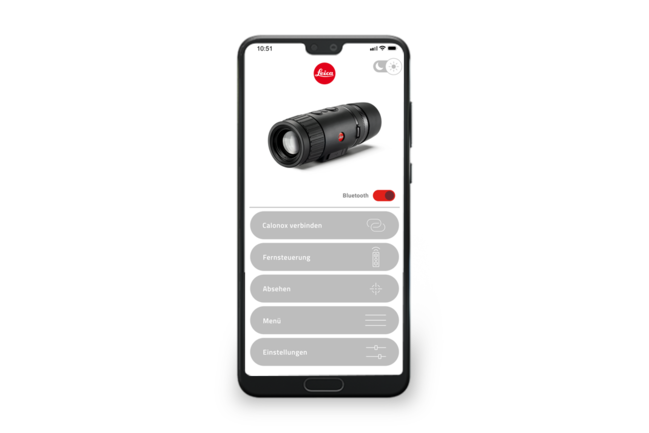 Image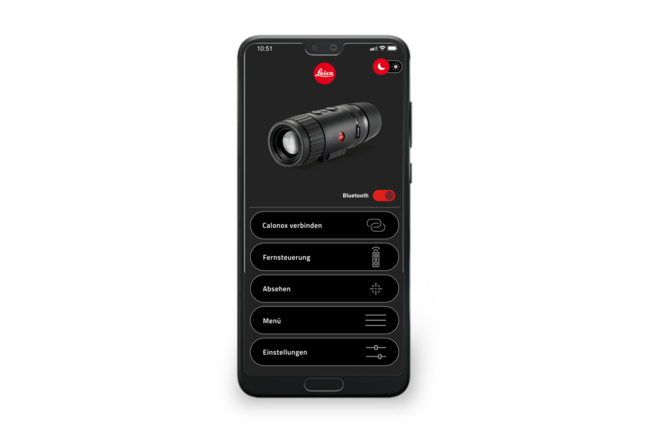 Image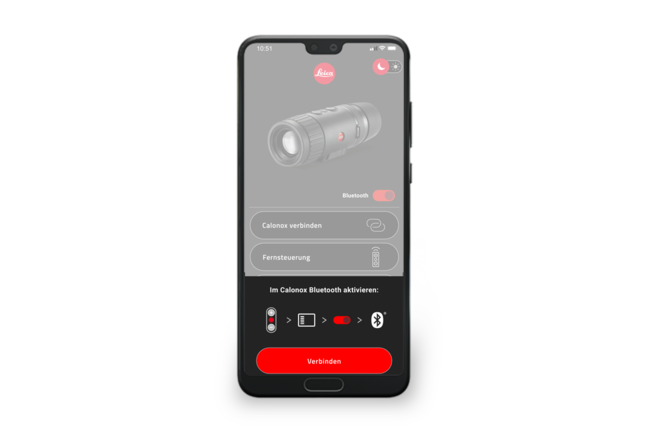 Image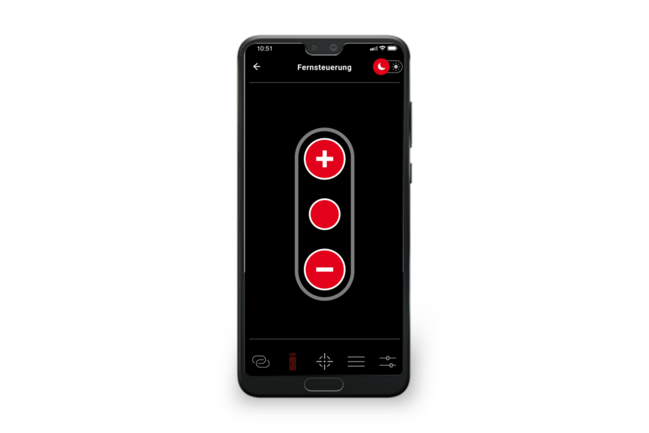 Image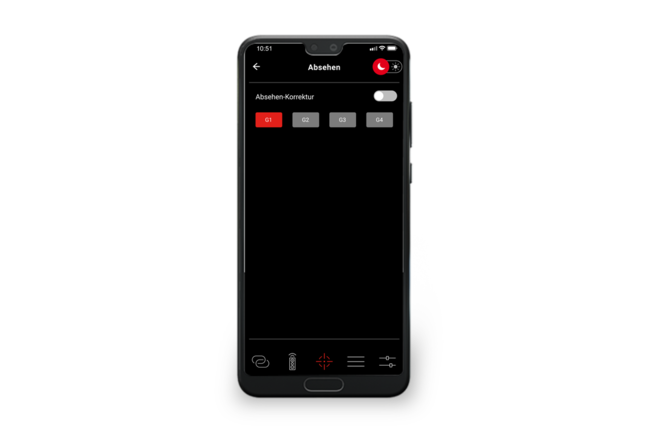 Image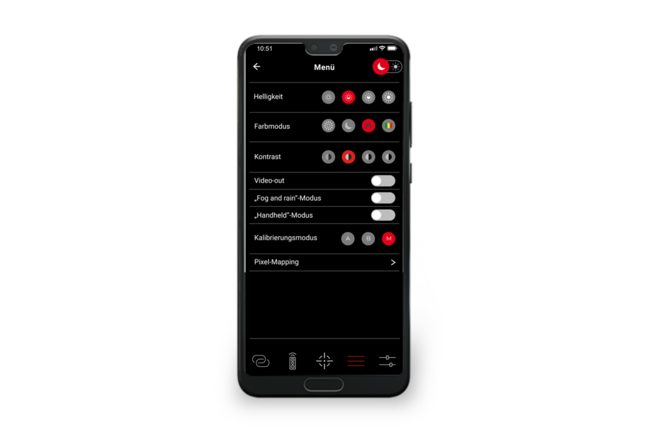 Convenient remote control via smartphone.
The Calonox Sight App offers even more support by letting you conveniently control functions via smartphone. Connecting your device via Bluetooth, you can change menu settings quickly and easily using your cell phone. With a simple click, you can switch the display from day mode to night mode.
Image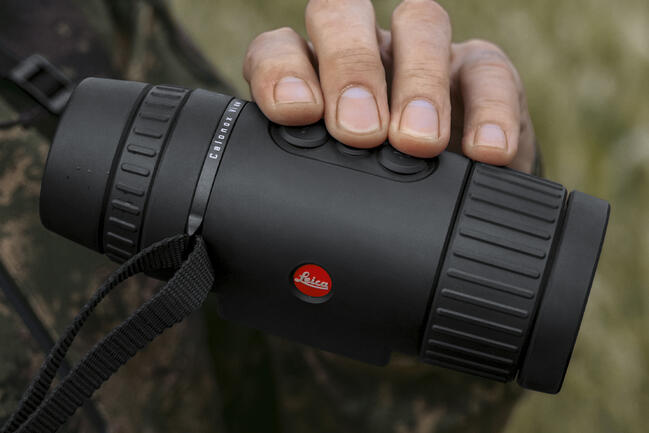 Elegant design & intuitive operation
Reduced to the essentials.
The shapely product design in the well-known Leica style is geared towards the user's hunting needs. Its cylindrical shape and easy operability integrate perfectly into the hunter's equipment – whether mounted or hand-held. The user-friendly, intuitive three-button menu offers streamlined navigation, which enables easy and quick handling even when wearing gloves.
Image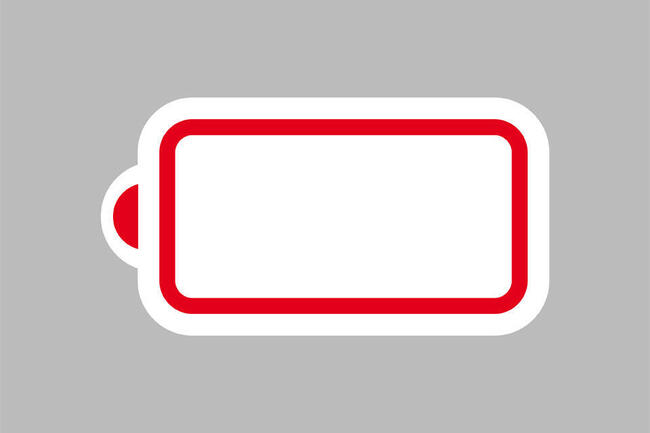 OLED display & rechargeable battery
State-of-the-art technology.
The powerful OLED display with 1024 x 768 pixels enables comfortable observation and reliable identification when stalking or when shooting from blinds. The permanently installed rechargeable battery with approx. 11 hours of power is particularly well protected against cold and moisture. And charging is possible during operation, e.g. by using a powerbank.
技術參數文件
Leica Calonox - Technical Data
LEICA CALONOX (SIGHT)
Device type
Thermal imaging device
Type No.
1790
Order No.
50 500
Scope of delivery
Calonox Sight, cordura case, charging cable,
carry strap, quick start guide, lens cleaning
cloth, rubber eyecup, certificate
Sensor type
VOx
Sensor size
384 x 288 pixels
Pixel size
17 μm
Screen type
OLED
Screen diagonal
0.39"
Screen resolution
1024 x 768 pixels
Image repetition frequency
50 Hz
Lens focal length
42 mm
Optical basic magnification
1x
Digital Zoom
-
Field of view
8.9 x 6.7° (15.5 m x 11.7 m/100 m)
Diopter adjustment
-
Range/Resolution (calculated for image subject 1.7 m x 0.5 m (66.9 inch x 20.0 inch))
 
Detection range/Resolution
2000 m/2 pixels (2187 yrd/2 pixels)
Recognition range/Resolution
700 m/6 pixels (766 yrd/6 pixels)
Identification range/Resolution
350 m/12 pixels (383 yrd/12 pixels)
Adjustment reticle correction
1.2 cm/50 m (0.43 inch/50 yrd)
2.4 cm/100 m (0.86 inch/100 yrd)
Video output
PAL
Video recording
-
Video/Picture resolution
-
Cable socket
USB-C
Wireless connection
Bluetooth®
Internal memory
-
Protection type
IPX4
Operating temperature
-20 to +50 °C (-4°F to 122°F)
Operating temperature (charge battery)
+10 to +30 °C (50°F to 86°F)
Battery life
approx. 8 - 11 h
Accessory thread
M52 x 0.75
Tripod thread
A ¼ DIN 4503 (¼"), M5 standard thread
Dimensions (WxH)
165 x 65 mm (6.5 x 2.6 inch)
Weight (with battery)
685 g (24.2 oz)
Specifications are subject to change without notice.