Image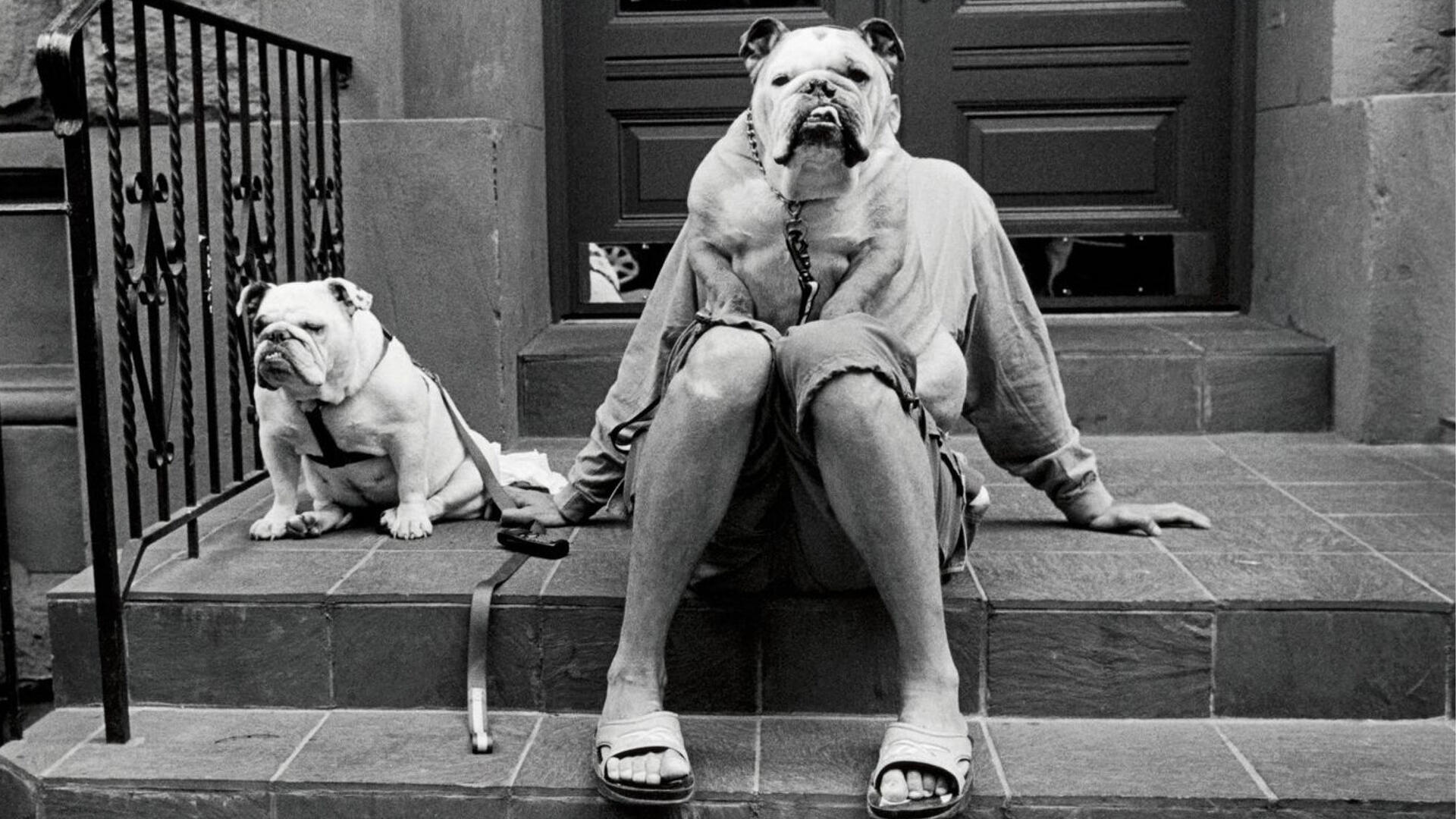 The Pretty Faces
of the World
Deserve Witnesses
Photography is pretty simple – you react to what you see.
I became interested in photography when my family moved from Milan, via France, to settle in Los Angeles. From there, I moved to New York to begin my career in photography. I had the good fortune of meeting Steichen, Capa and Roy Stryker, and they were instrumental in getting me my first jobs. And that was it. Shortly after Stryker gave me my break, I was drafted into the Army, where I got another lucky break. Half of the people went to Korea and got decimated, and the other half of them went to Europe and had a wonderful time – that was me. I shot a lot of pictures at that time.
The Pretty Faces of the World Deserve Witnesses
Image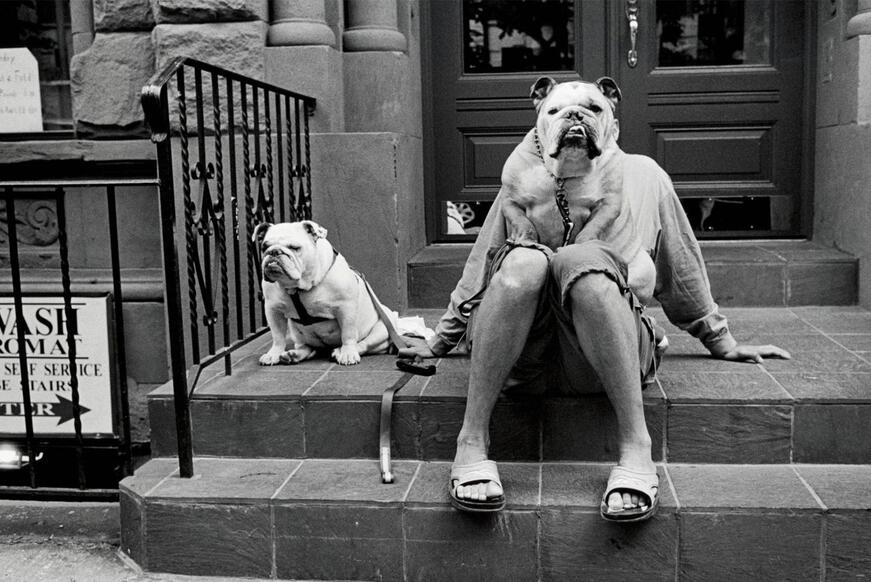 I took this picture about 20 years ago, right next to my house in New York. I usually bark at dogs but, as you can see, not this time. Pictures have to do with heart and mind and eye, and they must communicate something – as long as they do that, they're valid. That's what this picture does. It became somehow iconic. I do not think that you get up in the morning with the goal of taking an iconic picture. You get lucky enough to get a picture that is good, and that gets good use, and is then seen by many people. I suppose a picture has to be seen by many people before it can be iconic. That is part of the definition. But you know what? You need luck, and luck has played a large role in my career!
Image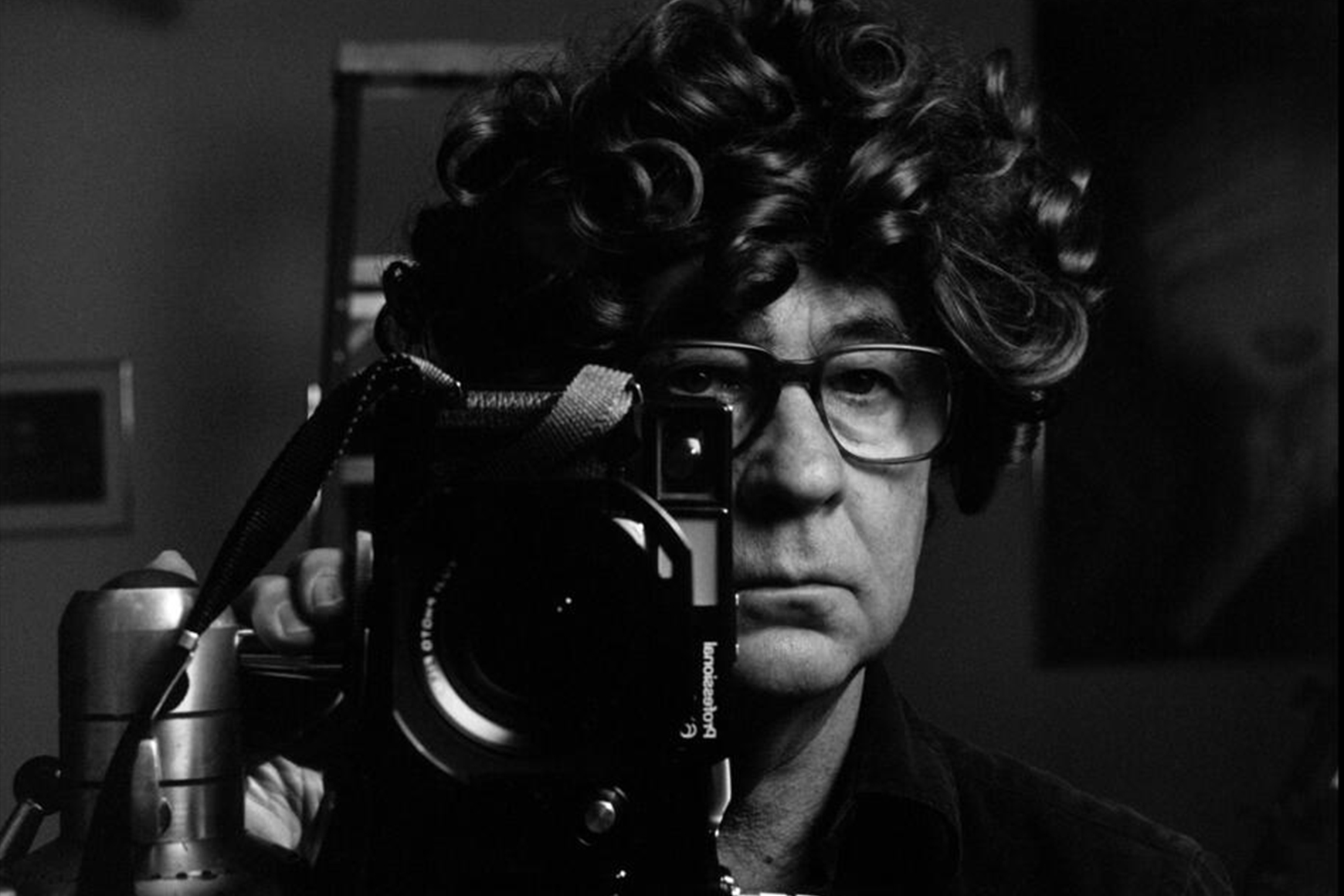 I've had some very good subjects: my kids, my wives, my travels, and my leisure time.
Elliott Erwitt
I'm not serious; that is to say, I'm serious about not being serious.
As you are probably aware, pictures of Marilyn Monroe sell more easily than pictures of your next-door neighbour. I must say that commercial work drives me too. It pays the bills, so make no excuses for the commercial work I do. My motto is 'don't think too much' – this is all I've ever done, so it comes naturally to me. I've had some very good subjects in the past: my kids, my wives my travels and my leisure time. And of course, dogs – I love dogs. I'm not a serious photographer like most of my colleagues; that is to say, I'm serious about not being serious.
I was hired to do a fashion shoot with a monkey, and the monkey was supposed to mimic the movements of a model. Afterwards, I discovered that my day rate was $250, and the monkey's was $350. That is a true story.
Luck has certainly always played a large role in my career!
Early in my career, I used a Leica IIIf and IIIg with a 50mm lens, but I switched to an M3 in the mid1950s. I upgraded to Ms from then on. The 50mm lens was always my preferred angle, but I did occasionally use a 90mm. I am a big proponent of film, but I do use digital when it's required professionally. The portability and ease of use when travelling were the main reasons I shot with Leica when it came to personal work.