Image
For hunting at dawn and dusk.
The Leica Geovid Pro 8x56 is the specialist for hunting in the most difficult light conditions. Its 7-mm exit pupil enables comfortable observation at twilight. The 56-mm lenses, combined with the Perger-Porro prisms, deliver high transmission values, outstanding image quality, best color fidelity, and exceptional brightness coupled with strong contrasts – even under the most challenging conditions.
The powerful Class 1 laser measures equivalent horizontal range (EHR), factoring in barometric pressure, temperature, and terrain features at up to 2,950 meters – for a precise shot. The pre-installed, world-leading Applied Ballistics Ultralight® software calculates the most accurate ballistics values for up to 800 m. In the upgrade version Applied Ballistics Elite® even up to the maximum range of 2,950 meters. All correction data required for a precise shot is shown on the display of the Geovid Pro 8x56, immediately after measurement.
The Leica Geovid Pro 8x56 is rugged and ergonomic, designed for outstanding ease of use. And it offers many practical features, such as the tracking assistant LPTTM (Leica ProTrack), which uses a previously-measured point to navigate to a target via a connected cell phone. This facilitates target checks when shooting at long range or in the mountains.
Image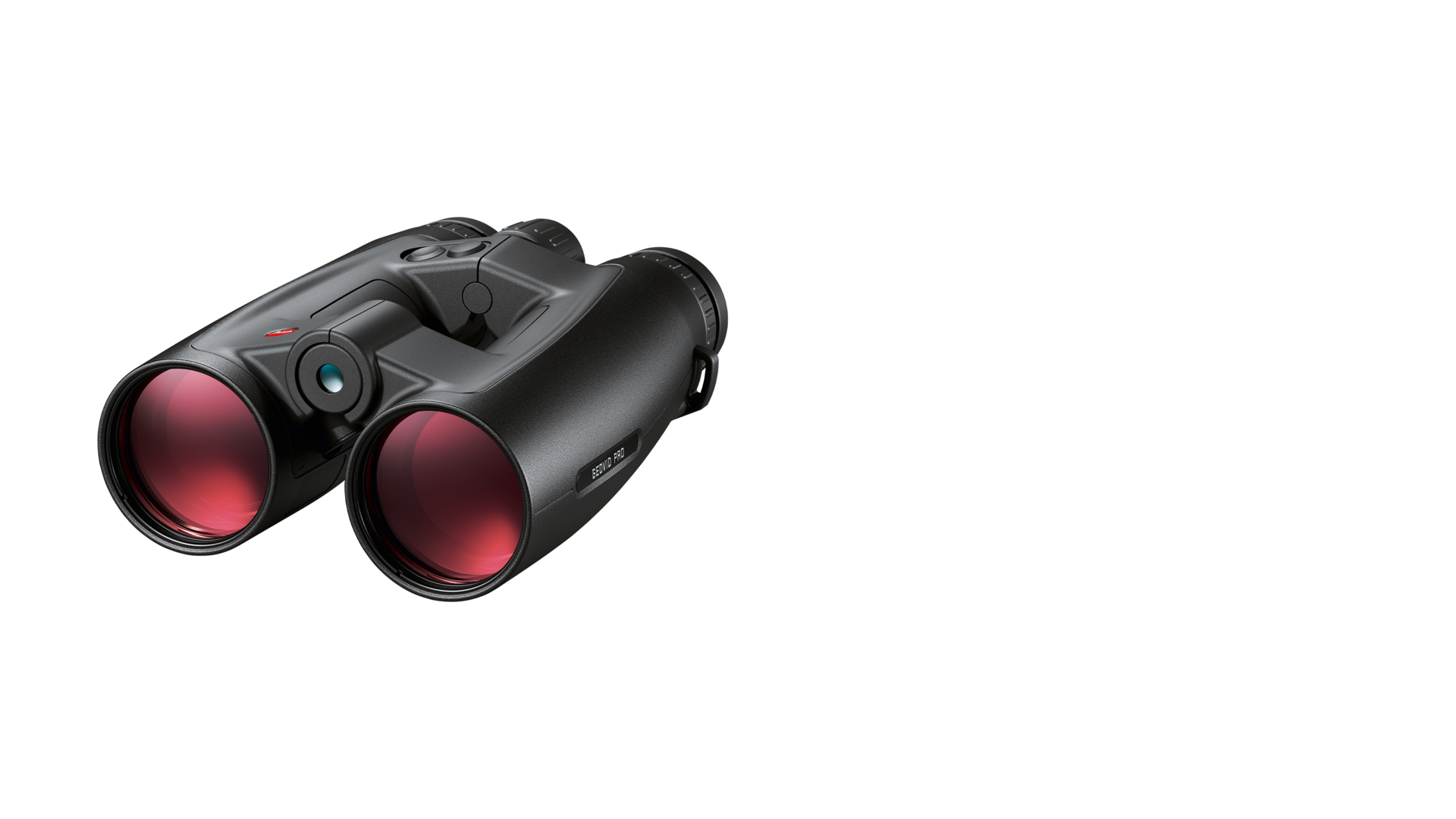 Leica Geovid Pro 8x56 – the twilight specialist.
The Leica Geovid Pro 8x56 is the next generation of the revolutionary Leica Geovid Pro 32 and 42 models. The 7-mm exit pupil and bright 56-mm lenses make it the first choice for raised-hide hunting at dusk. The built-in Applied Ballistics® calculator takes into account all available ballistics values for accurate close- and long-range shots. Comprehensive connectivity solutions make this glass an indispensable companion for ethical hunting, especially under difficult light conditions – and with unparalleled ease of use.