Image
When it comes to stalking, active hunts in the mountains, or hunting trips, the Leica Geovid Pro 8x42 with its slim design and low weight is the right choice. Its ergonomic design provides a high level of user comfort, while its large field of view and its image stability allow the hunter to quickly spot and confidently identify game at all distances.
Precise ballistics solutions.
The extremely accurate Class 1 laser, which measures distances up to 2,570 yds (2,950 m) reliably – the optimum solution for precise shots at medium and close range. The pre-installed, world-leading Applied Ballistics Ultralight® software calculates the most accurate ballistics values for up to 800 m. In the upgrade version Applied Ballistics Elite®, even up to the maximum range of 2,950 meters. All correction data required for a precise shot is shown on the display of the Geovid Pro 8x42, immediately after measurement.
Superlative optical performance.
The Leica Geovid Pro 8x42 offers the very best in optical performance: high transmission values, excellent lifelike colors, and strong contrasts. The 42-mm lenses and the Perger-Porro prisms deliver outstanding image quality, optimum color fidelity, and exceptional brightness – even under the most challenging conditions. The proven rubber-armored magnesium housing is rugged and protects its high-end interior from the elements, making all Leica Geovid Pro models truly reliable companions.
Image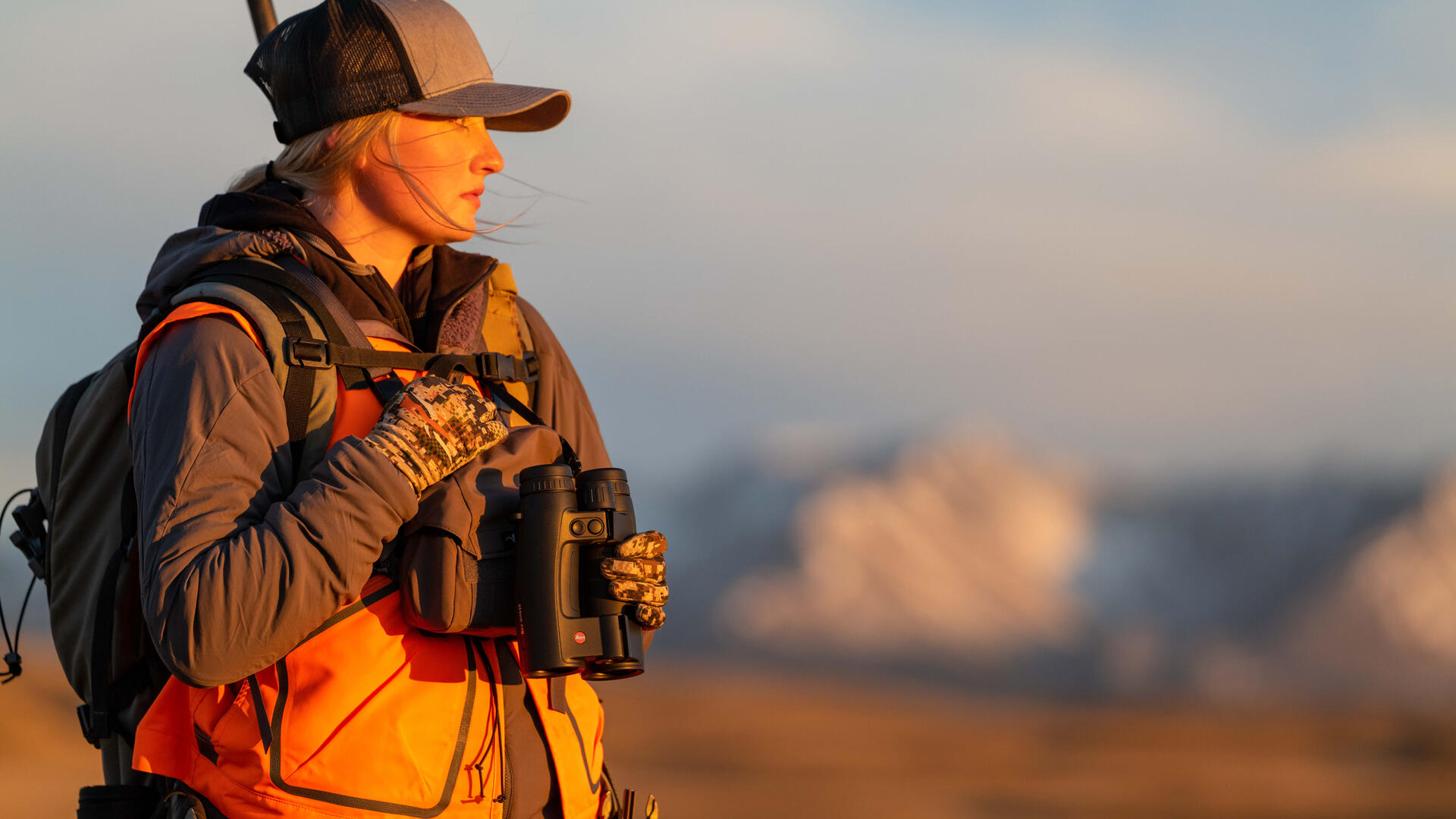 Leica Geovid Pro 8x42 – the stalking expert.
The modern stalker relies on the Leica Geovid Pro 8x42 for reliable, high-precision rangefinding in a compact, lightweight package. The Geovid Pro 8x42, the ideal partner for stalking, hunting trips, and bow hunts, is equipped with a 42-mm lens, a precise Class 1 laser, and the world's leading Applied Ballistics® software. Via the Bluetooth® interface, you can very easily transfer your preferred ballistics profile, which you have preset in the new Leica Ballistics App 2.0, to your Leica Geovid Pro 8x42.As with all Leica Geovid Pro models, the focus is on optical excellence, field-proven ballistics, and intuitive use.