Covering all Angles
The Leica DC Vario-Elmarit 9.1–146 f/2.8–4 ASPH.
With the DC Vario-Elmarit 9.1–146 f/2.8–4 ASPH. you are always prepared wherever your photographic journey leads you and life's unexpected moments. Its vast focal range of 25mm to 400mm (35mm equivalent) caters to virtually all specializations of photography.
Experiment with bokeh, capture wide-angle, standard, super-tele and even macro shots – all without having to carry additional gear or spend valuable time changing lenses. 
Thanks to the large maximum aperture of its lens (f/2.8 in the wide-angle range and f/4.0 when zoomed in), the Leica V-Lux 5 thrives even in dim and unfavorable lighting conditions. The camera's integrated optical image stabilizer helps steady your shot to ensure excellent low-light performance, even without a tripod.
Image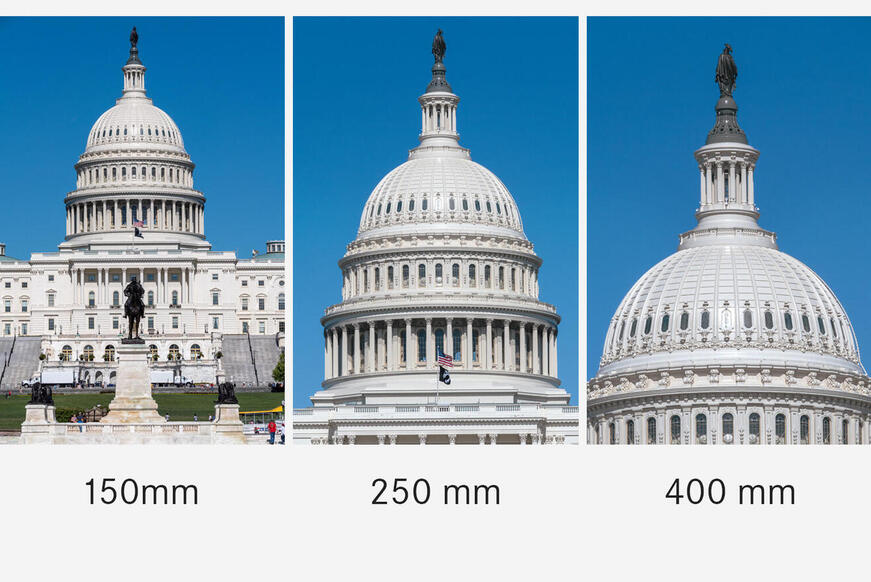 Image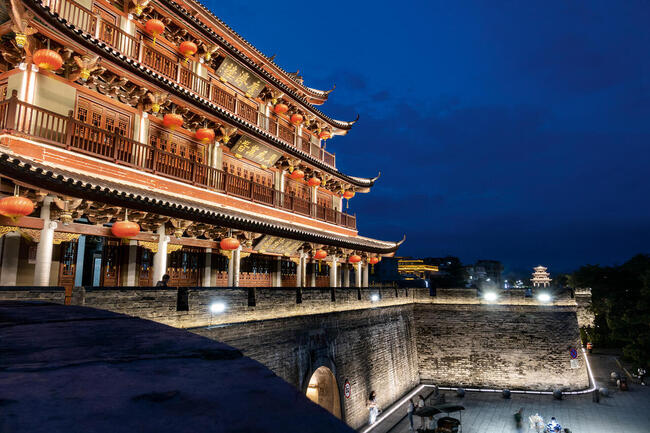 Expand your Creative Scope
20-megapixel Sensor
Thanks to its sizable, 1-inch sensor, the Leica V-Lux 5 is distinguished by a resolution of 20 megapixels, resulting in exceedingly high-quality detail-rich images. The sensor's maximum sensitivity of ISO 12,800 further expands the photographer's capability to shoot in any situation – even in the most challenging lighting conditions.
The V-Lux 5 sensor has been custom-tailored and calibrated to match its expansive zoom lens, ensuring an especially precise rendering of details and natural colors. 
Image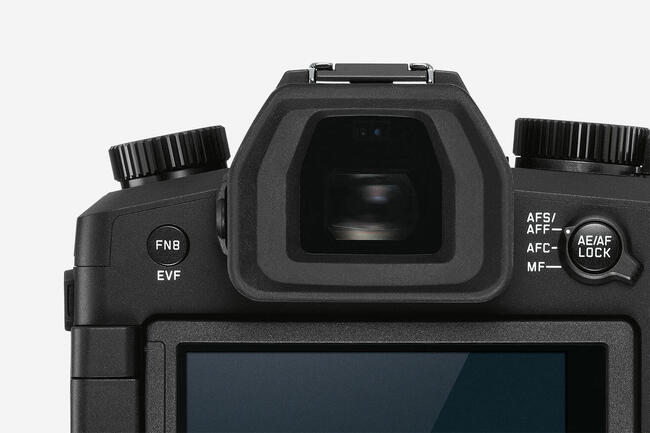 New OLED Viewfinder
The newly developed OLED electronic viewfinder of the Leica V-Lux 5 enables precise image composition with the greatest of ease. OLED technology offers increased contrast and color depth in the viewfinder image, while saving battery power. Frame your scene quickly and easily, even in bright sunlight, with an EVF resolution of 2.36 megapixels and an enhanced 0.74x magnification.
Explore your world from any angle you wish with the full tilt-and-swivel touchscreen on the rear of the V-Lux 5, accompanying its standout EVF.
Image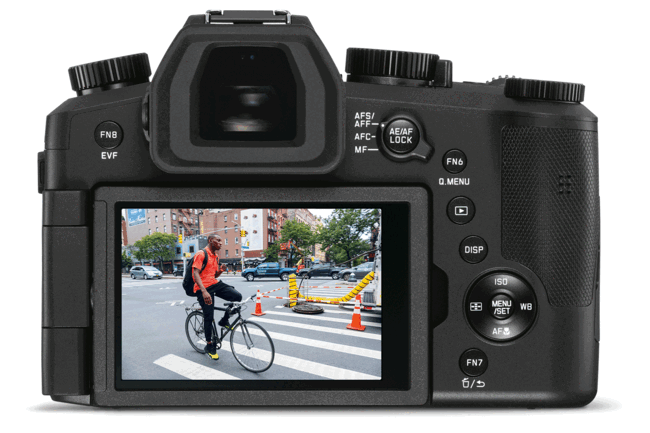 Super-Fast Autofocus
Equipped with one of the fastest autofocus systems in its class, the Leica V-Lux 5 will capture any subject in motion, whether a blazing supercar at top speeds or an unpredictable toddler weaving around the yard.
Thanks to state-of-the art DFD (Depth From Defocus) technology, the camera focuses within 0.1 seconds.
With a continuous burst rate of up to 12 frames per second, the Leica V-Lux 5 will capture even the most fleeting moments – making it an excellent choice for sports and action photography. In 4K burst mode, the Leica V-Lux 5 achieves 30 frames per second with a resolution of 8 megapixels. Innovative features such as post focus and focus stacking modes inspire new creative opportunities.
Image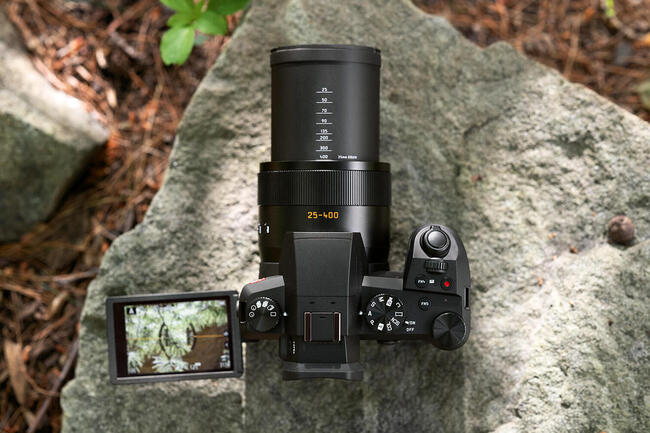 4K Video
In addition to its incredible still-picture prowess, you can also record 4K videos at a frame rate of up to 30 fps. Capture any memory with beautiful cinematic quality to preserve for all time.
With a resolution of 3840 x 2160 pixels – four times that of full-HD – moments can be transformed into lifelike videos. The camera also offers a full-HD mode with a frame rate of up to 60 frames per second for flexible and adaptable filming.
Image
The New Leica FOTOS App
Stay connected, wherever you are: In addition to Wi-Fi, the Leica V-Lux 5 can be linked to your smartphone via the energy-efficient Bluetooth option.
The Leica FOTOS app lets you share images and videos within a matter of seconds, adjust camera parameters on your smartphone, or turn your phone into a remote viewfinder and shutter release. The Leica FOTOS App can actively export GPS positioning data from the smartphone to the camera. Also, the V-Lux 5 can be charged via a power bank, just like your smartphone – streamlining your travel.  
Image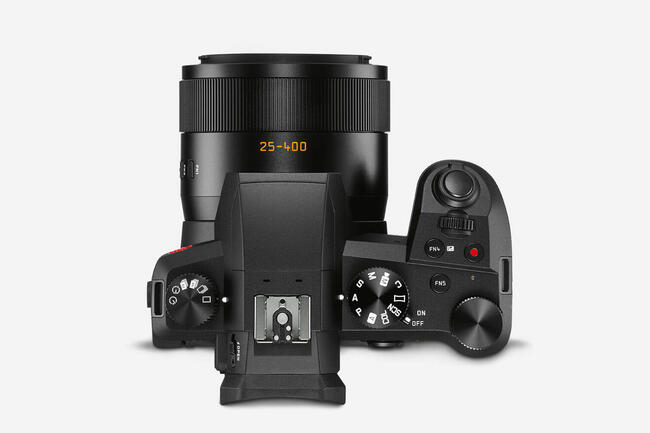 Designed in Germany
Distinguished by its striking design and excellent craftsmanship, the Leica V-Lux 5 has its own aesthetic signature.
All functions can be accessed and operated intuitively, while switching between automatic and manual control is seemless and easy. In line with Leica's notoriety for high quality standards, the V-Lux 5 comes with a 2-year warranty to instill the utmost confidence in its owners.
Technical Data Files
Leica V-Lux 5 - Technical Data
Leica V-Lux 5
Lens
Leica DC Vario-Elmarit f/2.8–4/9.1 -146 ASPH., 35 mm camera equivalent: 25 - 400 mm
15 elements in 11 groups (5 aspherical lenses/8 aspherical surfaces/4 ED lenses)
| | |
| --- | --- |
| Optical Image stabilization | Yes |
| | |
| --- | --- |
| Zoom Optical/digital/ intelligent | 16 x/4 x/32 x |
Focusing
Modes
Normal/macro
AF Metering modes
Face, eye detection, tracking, 49-area, 1-area (flexible/scalable), custom multi, pinpoint
Focusing range
AF
30 cm/1' (at 9.1 mm)/1m/3'3" (at 146 mm) to ∞
AF macro/MF/ shnapshot
3 cm/1 3/16" (at 9.1 mm)/1m/3'3" (at 146 mm) to ∞
| | |
| --- | --- |
| Sensor | 1" MOS with 20.9 MP (effective pixels 20.1MP) |
Resolution
Still image
4:3 format: 4864 × 3648 (17.5 M) (L), 3456 × 2592 (9 M) (M), 2432 × 1824 (4.5 M) (S)
3:2 format: 5472 × 3648 (20 M) (L), 3888 × 2592 (10 M) (M),2736 × 1824 (5 M) (S)
16:9 format: 5472 × 3080 (17 M) (L), 3840 × 2160 (8 M) (M), 1920 × 1080 (2 M) (S)
1:1 format: 3648 × 3648 (13.5 M) (L), 2592 × 2592 (6.5 M) (M), 1824 × 1824 (3.5 M) (S)
Video
MP4:
[4K] 3840 x 2160 4K/30p: 100 Mbit/s
[4K] 3840 x 2160 4K/24p: 100 Mbit/s
[FHD] 1920x1080 FHD/60p: 28 Mbit/s
[FHD] 1920x1080 FHD/30p: 20 Mbit/s
[HD] 1280 x 720 HD/30p: 10 Mbit/s
Recording file formats
Still image
RAW/JPEG
Video
MP4. Recording time: max. 29:00 minutes
Audio
AAC (2 Kanal)
Exposure control
Exposure modes
Snap Shot, P, A, S, M, creative video, C1 (custom), C2 (custom), scene guide, creative control
Exposure compensation
Increments: 1/3 EV steps, setting range: ± 5 EV. (+/-3 EV for motion picture)
Auto AE Bracketing
3, 5, 7 frames in 1/3, 2/3 or 1 EV step, max. ± 3 EV
Scene modes
Clear portrait, silky skin, backlit softness, clear in backlight, relaxing tone, sweet child's face, distinct scenery,
bright blue sky, romantic sunset glow, vivid sunset glow, glistening water, clear nightscape, cool night sky,
warm glowing nightscape, artistic aightscape, glittering illuminations, handheld night shot, clear night portrait,
soft image of a flower, appetizing food, cute dessert, freeze animal motion, clear sports shot, monochrome, panorama
Creative control modes
Expressive, retro, old days, high key, low key, sepia, monochrome, dynamic monochrome, rough monochrome,
silky monochrome, impressive art, high dynamic, cross process, toy effect, toy pop, bleach bypass, miniature effect,
soft focus, fantasy, star filter, one point color, sunshine
| | |
| --- | --- |
| Metering modes | Intelligent multiple, centre-weighted, spot |
| | |
| --- | --- |
| White balance | Auto, daylight, cloudy, shade, incandescent, flash, 4 manual settings, color temperature (2-axis adjustable) |
ISO sensitivity
Auto/i. ISO/80, 100, 200, 400, 800, 1600, 3200, 6400, 12500, 25000* (*extended ISO)
(Changeable to 1/3 EV step)
Shutter speeds
Still image
Approx. 60s – 1/4000 s (mechanical shutter), approx. 1 s - 1/16000 s (electronic shutter).
Bulb: approx. 120 s.
Motion picture
Approx. 1/30 s – 1/16000 s (NTSC model), approx. 1/25 s -1/16000 s (PAL model), approx. 1/2 s -1/16000 s.
(Creative video M mode/MF mode)
Continuous shooting
[ AFS] SH: 50 frames/sec*, H: 12 frames/s, M: 7 frames/s (with Live View), L: 2 frames/s (with Live View.)
(*Electronic shutter only)
Flash
Type
Integrated flash
Flash modes
Auto, Auto with pre-flash (red-eye reduction), Auto with slow sync and pre-flash, on, off
Flash range
30 cm – 13.5 m (Wide/ISO Auto), 1.0 – 9.5 m (Tele/ISO Auto)
| | |
| --- | --- |
| Self-timer | 2 s/10s/10 s (3 images) |
Monitor
3.0" TFT LCD, resolution: approx. 1,240,000 pixels,
Image field: approx. 100%, aspect ratio 3:2,
Touch screen available
Viewfinder
0.39" OLED live viewfinder
Resolution: approx. 2,360,000 pixels,
Image field: approx. 100%, aspect ratio 4:3,
Diopter setting: -4 to +4 dptr,
Magnification: approx. 0.74x with 50mm lens at ∞; -1.0m-1
| | |
| --- | --- |
| Microphone/speaker | Stereo/monoaural |
Memory cards
On SD / SDHC* /SDXC* memory cards,
*UHS-I/UHS Speed class 3
Interfaces
USB 2.0, Macro-HDMI (Typ C), AV-Ausgang, Netzgeräteanschluss (2,5 mm), Mikrofon (3,5 mm).
WIFI: IEEE 802.11b/g/n/2412 MHz - 2462 MHz (1-11-Kanal)/WPA/WPA2/Infrastruktur Modus/WPS/
Wi-Fi Direct/Wi-Fi Taste
Bluetooth-Version 4.2 (Bluetooth Low Energy (BLE)
[USB/CHARGE] USB 2.0 (High Speed) Mikro-B-Buchse
| | |
| --- | --- |
| Operating temperature/ humidity | 0 °C to 40 °C (32 °F to 104 °F) / 10% to 80% RH |
Rechargeable lithium-ion battery
Voltage/capacity
7.2 V/1200 mAh (360 images, CIPA standard).
| | |
| --- | --- |
| Dimensions (W x H x D) | approx. 136.7 x 97.2 x 131.5 mm |
| Weight | 812 g (with battery) |
| | |
| --- | --- |
| Printer compatibility | PictBridge, DPOF |
| | |
| --- | --- |
| Scope of delivery | Digital camera, battery, AC-Adapter, USB cable, neck strap, lens cap with string, lens hood, hot shoe cover, instructions, guarantee card |