Image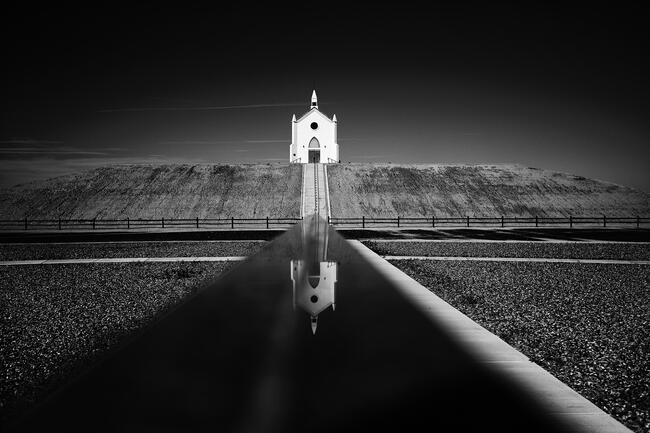 Image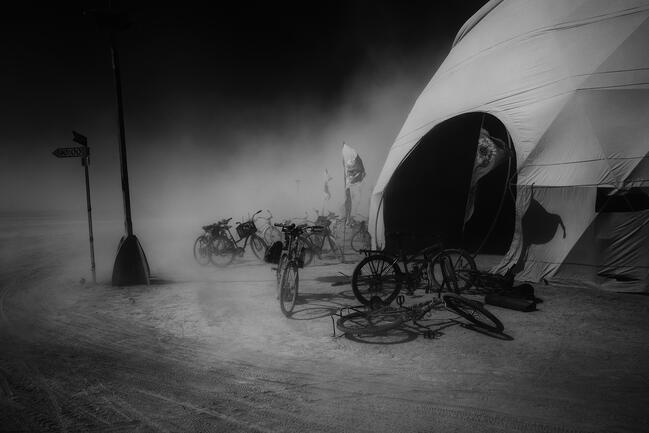 Image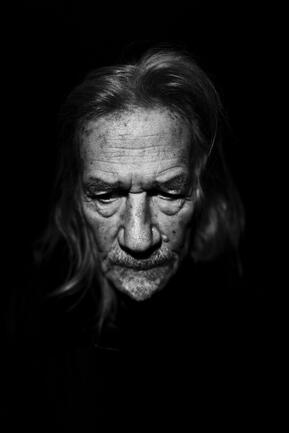 Image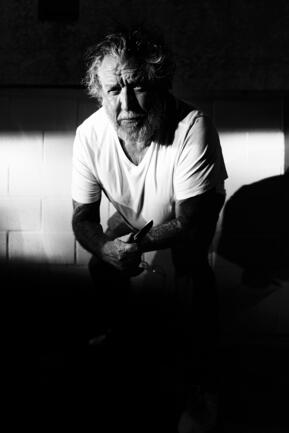 È alle radici dell'anima che ci conduce la mostra fotografica "THE CULT OF RIFO - A Bloody Beetroots Journey" che si terrà alla Leica Galerie Milano dal 20 aprile fino al 15 maggio 2021, con le immagini scattate dall'artista, musicista e produttore Sir Bob Cornelius Rifo (The Bloody Beetroots).
Curata da Denis Curti, critico ed esperto di collezionismo fotografico, "THE CULT OF RIFO - A Bloody Beetroots Journey" è composta da oltre trenta immagini che l'artista ha impresso nel suo viaggiare, tra i più straordinari festival internazionali come l'Austin SXSW o il Burning Man, tra lavoro e ricerca, guardando il mondo oltre al suo apparire superficiale.
Panorami, dettagli e ritratti che emergono dal buio, per mostrare la propria anima più profonda, segnati e trasfigurati da sentimenti potenti, ma spesso invisibili e disturbanti come lastre di vetro trasparenti.
Un bianco e nero che pare illuminato solo dalla luce di passaggio tra la notte e l'alba, uno spazio onirico dove è sufficiente uno scatto per raccontare tutta una storia.
Volti sconosciuti o molto conosciuti, come Steve Jones dei Sex Pistols, Jimmy Webb ( icona punk della scena Newyorkese, mancato nel 2020), Jay Buchanan dei Rival Sons, Penny Rimbaud dei CRASS ( nonché  mentore  dell'artista),  Tommy Lee,  o il  frontman dei  Refused,  Dennis  Lyxzén, si mostrano 
all'obiettivo dell'artista con struggente sincerità.
Un intenso e personale percorso di ricerca e in un certo senso di guarigione, come dichiara l'autore stesso, ma che non esclude l'osservatore, anzi lo porta con sé anche nei panorami più oscuri.
Con questa nuova esposizione Leica Galerie Milano, mantiene il suo legame con il mondo del collezionismo, ponendo in vendita le opere esposte e fornendo un prezioso supporto professionale anche per chi inizia ad avvicinarsi a questo specifico mercato e a muovere i primi passi verso la creazione di una collezione consapevole.
Sarà garantita massima sicurezza e attenzione delle regole a chi vorrà visitare la mostra presso il Leica Store & Galerie di Milano. Infatti in seguito all'emergenza sanitaria, sono stati adottati tutti i protocolli di sicurezza affinchè si possa visitare la mostra in tutta tranquillità.
Per chi volesse maggiori informazioni o volesse prenotare data e orario di visita della mostra, al seguente link troverà quanto cerca: https://www.eventbrite.it/e/biglietti-mostra-the-cult-of-rifo-leica-galerie-milano-150051472995 
Sir Bob Cornelius Rifo (The Bloody Beetroots) - THE CULT OF RIFO - A Bloody Beetroots Journey
20/04/2021 - 15/05/2021
Via Mengoni 4 (on the corner of piazza del Duomo)
20121 Milan
Italy
+39 02 72740227
Opening hours
Tuesday – Saturday: 10.00 –14.00; 15.00- 19.00
Sunday and Monday: Closed
Gallery Milano