Thomas Hoepker
In January 2023 Leica Gallery London will showcase 20 of Thomas Hoepker's photographs,with a particular focus on his colour documentary stills. The works span decades, beginning in the 1960s and ending in 2013. 
The exhibition also ties in with one of Hoepker's classic images, Advertisement and passengers on bus. New York City 1963 being chosen as the Leica Picture of the Year 2022. This work is one of a larger portfolio of 'Leica Legends' prints which will be available exclusively through the global Leica Galleries as a limited-edition collector's print.
Thomas Hoepker (b.1936 Germany) studied art history and archaeology before working for various German publications and then joining the staff of the prestigious Stern magazine as a photo-reporter in 1964. In 1966, whilst on assignment for German publication Kristall, he produced his seminal and seminal series "The Greatest", about Muhammad Ali.
Image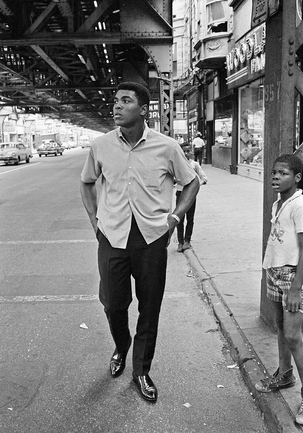 Magnum began to distribute Thomas Hoepker's photographs in 1964 and from the 1970s he became involved in documentary film making, first in Germany and then in New York whilst working as a correspondent for Stern magazine. Hoepker became the photography director of the American subsidiary of Geo magazine from 1978-81 and in 1989 he joined Magnum as a full member where he championed the colour feature.
Thomas Hoepker is widely recognised for his personal humility, tight visual statements and refined imagery. His work is utterly committed to the truth and captures the quiet and everyday - he is a true example of the concerned photographer - and still after over 60 years of taking photographs is considered one of the greatest representatives of humanistic photojournalism. His photographs are world-renowned and are held in both International and private collections. 
Prints will be for sale upon request, please contact gallery.london@leica-camera.com for more information.
Thomas Hoepker - Wanderlust
08/01/2023 - 12/02/2023
64-66 Duke Street Mayfair
London
W1K 6JD
United Kingdom
Opening hours
Monday - Tuesday: 10am - 6pm
Wednesday: 10am - 7pm
Thursday - Saturday: 10am - 6pm
Sunday: 12pm - 6pm