Image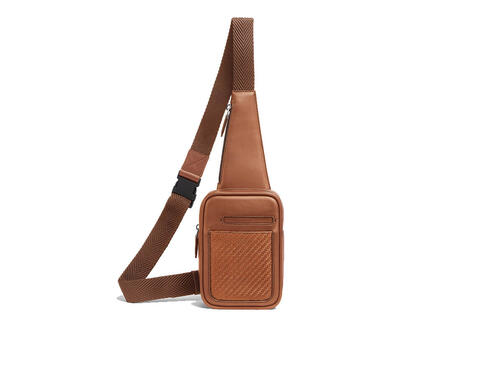 LEICA | ZEGNA Insta-Pack
Fashion meets Photography.
Insta-pack, Cross-body bag
This cross-body bag reflects a new approach to luxury, craftsmanship and refinement. The functional Insta-pack is another modern way to keep your Leica with you at all times. The bag is perfect for a compact camera and all your daily essentials: smartphone, wallet etc. Manufactured in the most refined veal leather using the PelleTessuta™ technique, the Insta-pack is defined by a unique and luxurious aesthetic.
It is suitable for most of Leica's compact cameras, as well as the Leica CL with the 18 mm 'pancake' lens. Available in five colour variations: Nero, Vicuna, Cedro, Sprea Blue and Loden. Made in Italy.
Product dimension: 400 x 150 x 90 mm
| Name | Order number |
| --- | --- |
| LEICA | ZEGNA Insta-pack, Sprea Blue, seasonal | 98240 |
| LEICA | ZEGNA Insta-pack, Cedro, seasonal | 98239 |
| LEICA | ZEGNA Insta-pack, Loden, seasonal | 98241 |
| LEICA | ZEGNA Insta-pack, Nero, permanent | 98237 |
| LEICA | ZEGNA Insta-pack, Vicuna, permanent | 98238 |