Image
TS-APO-Elmar-S 120 f/5.6 ASPH.
Tilt and shift
Perspective control
In the same way as with a field camera, the adjustments possible with the TS-APO-Elmar-S 120 f/5.6 ASPH. (96 mm in 35 mm format) allow full control over perspectives and the location of the plane of sharpest focus. The lens delivers an image circle with a diameter increased by 24 mm to allow parallel shifts of up to 12 mm in relation to the optical axis in all directions. This effectively relocates the viewing standpoint and correspondingly alters the perspective – this, for example, allows product photography without undesired converging or diverging verticals.
Independent of this shift function, the lens can also be tilted by up to 8° in all directions to tilt the plane of sharpest focus according to the Scheimpflug principle. Using this technique, you can shoot a subject from an oblique angle at maximum definition.
Image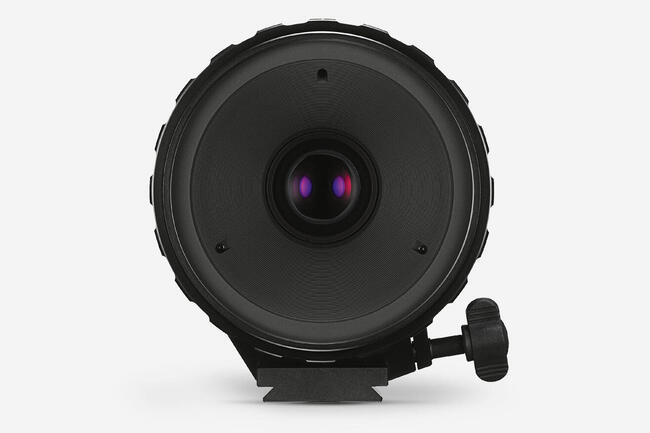 The highlights
For creative tilt-shift photography
Full control over perspectives and the position of the focus angle 
Creative Tilt & Shift photography
Best image quality right to the edges due to aspherical optics
Weather- and dust-sealed lens
Image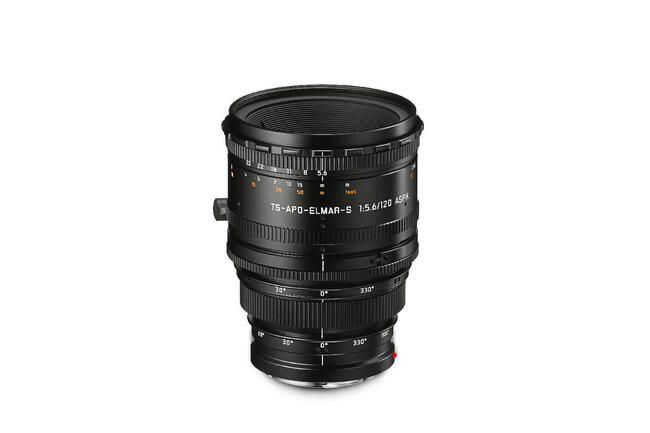 Due to its special construction as a tilt/shift lens, the external form of the TS-APO-Elmar-S 120 f/5.6 ASPH. differs from the other S-System lenses. Along with a focusing ring for setting the correct distance, a preset ring and a setting ring are provided for adjusting the aperture.
The lens has a total of four rings for controlling tilt and shift. One turn/push ring each for setting the tilt and shift direction and one each for setting the degree of tilt or shift. The lens is also fitted with a tripod plate with 1/4" and 3/8" bushes that, thanks to a rotatable clamping ring and a fixing screw, allow the lens to be fixed in any chosen position.
Image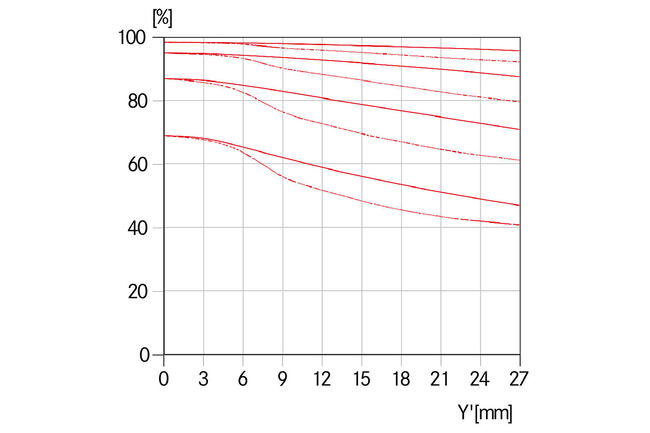 Image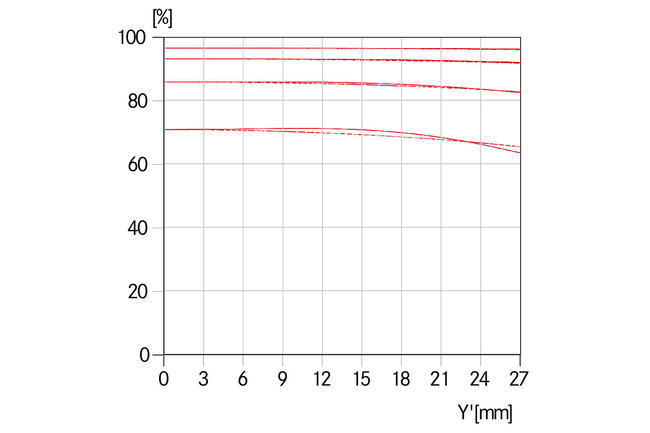 Modulation Transfer Function
The MTF is indicated both at full aperture and at f/5.6 and f/8 at long taking distances (infinity).
Shown is the contrast in percentage for 5, 10, 20 and 40 lp/mm across the height of the 35mm film format, for tangential (dotted line) and sagittal (solid line) structures, in white light. The 5 and 10 lp/mm will give an indication regarding the contrast ratio for large object structures. The 20 and 40 lp/mm records the resolution of finer and finest object structures.
Technical Data Files
LEICA TS-APO-Elmar-S 1:5,6/120 mm ASPH.
Leica TS-APO Elmar-S 120 mm f/5.6 ASPH.
Technical data
| | |
| --- | --- |
| Order no. | 11079 |
| Image angle (diagonal, horizontal, vertical) | 23.6° / 20.0° / 13.6°, corresponds to approx. 96 mm focal length in 35 mm format |
| Optical design |   |
| Number of lenses/groups | 6/4 |
| Position of entrance pupil (from apex of 1st lens element) | 65.6 mm |
| Focusing range | 0.95 m to ∞ |
| Distance setting |   |
| Scales | Combined meter/feet graduation |
| Smallest object field | 159 mm × 239 mm |
| Largest reproduction ratio | 1 : 5.3 |
| Aperture |   |
| Setting/Function | Electronically controlled diaphragm, set using setting / selection dial on camera, including half values |
| Lowest value | 32 |
| Bayonet | Leica S bayonet |
| Filter mount | Internal thread for E95 filter, filter mount does not rotate |
| Dimensions and weight |   |
| Length to bayonet mount | approx. 144 mm |
| Largest diameter | approx. 108 mm |
| Weight | approx. 1110 g |
Image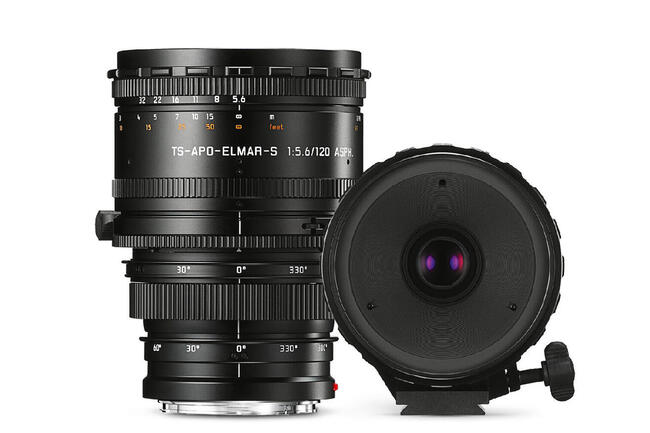 Place your order now:
TS-APO-Elmar-S 120 f/5.6 ASPH.
The fulfillment of photographic dreams is often only a click away: make the decision now, and raise your art of photography to an entirely new level.