Image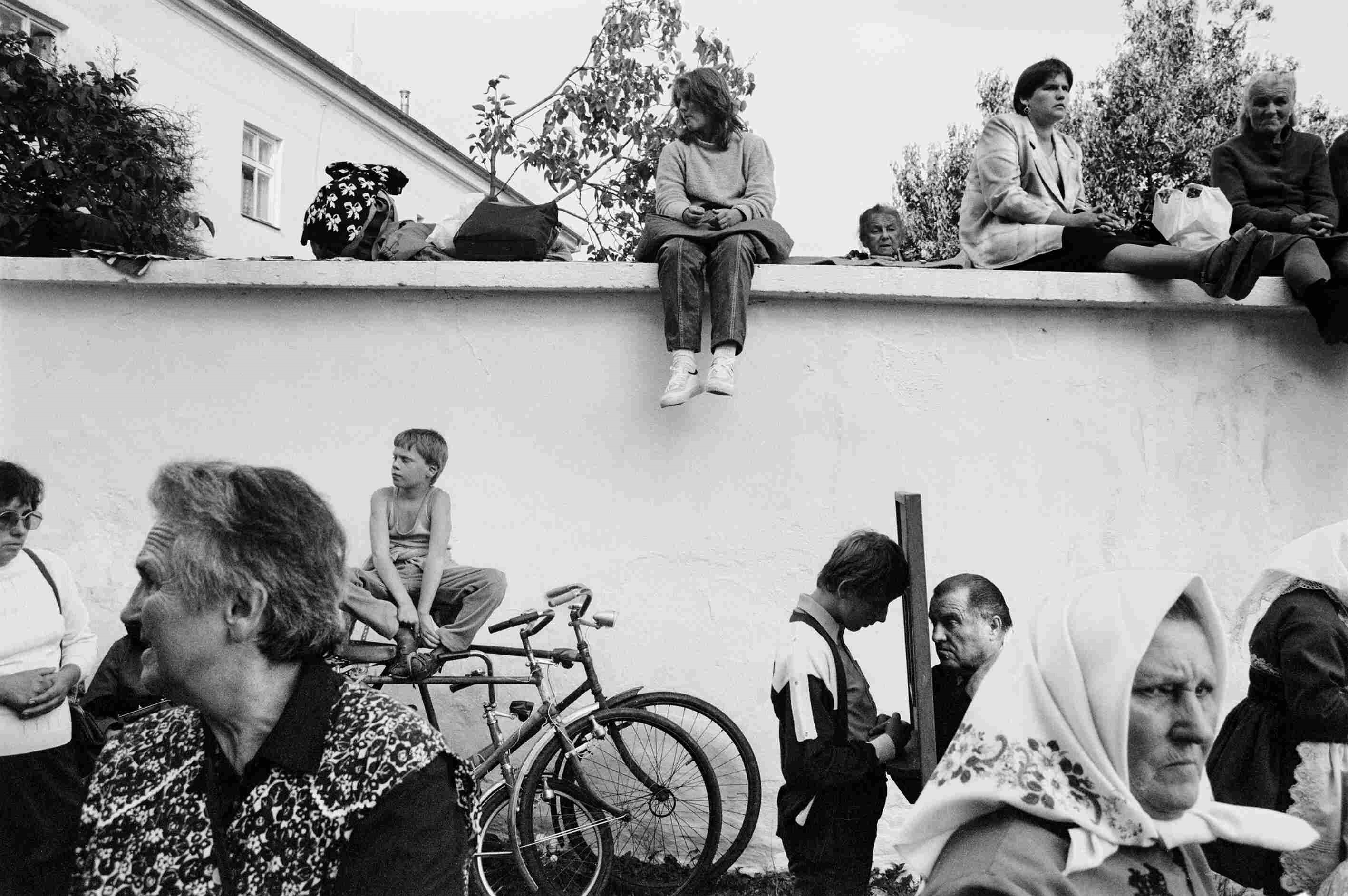 The exhibition is a retrospective overlooking nearly four decades of work by the contemporary photographer Jaroslav Pulicar (*1954) from Brno. Although Pulicar is one of the most prominent current photodocumentarists and was awarded the Association of Professional Photographers prize last year, only a few insiders are familiar with his work. The number of Pulicar's exhibitions could be counted on one hand, and there are even fewer texts analysing his work. Only last year Pulicar's photographs were presented to the wider public through two author publication. Jaroslav Pulicar is also known in Brno as a prominent figure in the contemporary photography space; he has been operating Gallery 34 in Brno's
Botanical Street apartment for more than a decade. The author is "one of the least known of the famous" Czech photographers. He carefully considers
releasing a photograph for the world to see. The benefit of this approach is that any released photo is uniquely "Pulicar-esque". His creative method is clear and simple; to do what he enjoys, travel, photograph in black and white and exclusively use analogue cameras. Despite this method being
followed by many, Pulicar's work stands out partly because he remained faithful and meticulous in his approach. The demands placed on his photographical composition are interconnected with his attitudes in life. His work doesn't cluster in themes or demarcated projects; he continually works on creating standalone images through which he develops his unique visual language. When reflecting on Pulicar's
decades of work, one feels as though the photographs mutually complement one another and form a cohesive whole. As if the author captured one image over and over again.
He seeks vanishing islands of authenticity. Places where people are drawn together to create something, often in reference to a long-standing tradition. It is no coincidence that many of Pulicar's photographs were created during pilgrimages or folk festivities. Seeking authentic lives has often drawn Pulicar to places in Moravia, Slovakia, Poland, Ukraine, or Romania. His photographs don't focus on people in the extremes unlike many photojournalists do – his work doesn't capture refugees, war, or death. Despite this, he does focus on people who live in the margins. He has an eye for "simple" compositions, where for a second life is exposed in its rawest form. He aims to capture our inner conflicts, human expressions
of countenance and focused centring oneself in space. Pulicar attentively seeks the everydayness surrounding us, he attempts to not miss the moment where the commonplace gives rise to an image representing a general experience.
Jaroslav Pulicar fused with multi-layer non-reportage candid photography to the extent that he devoted his life and to a degree his free time to it. He transformed his apartment to a gallery where he regularly holds exhibitions of photographers whose work he considers worthwhile. The openings and discussions following them are now legendary. He strictly separates his work and photography which he devotes himself to solely in his free time, without the looming worries of grants, commissions, nearing exhibition date or other external pressures. He cultivates the subjective momentary black and white photography as a way of relating to the world.
(CV) Jaroslav Pulicar (*1954) lives in Brno, where he runs the Gallery 35. He graduated from an industrial high school and is self-taught in photography. So far he has had only a handful of solo exhibition and published only three authored photography books; Jaroslav Pulicar: Photography (selection of
photographs by Antonin Dufek, texts by Antonin Dufek and Vojtech Dukat), Kovalam, Prague 1998; Jaroslav Pulicar: Efemeria (photography selection by Lukas Bartl and Jaroslav Pulicar, texts by Lukas Bartl), Helbich, Brno 2020; Jaroslav Pulicar: Pulicar (photography selection by Tomas Pospech and Jaroslav Pulicar, texts by Vojtech Dukat and Tomas Pospech), PositiF, Prague 2020. In 2020 he has been awarded the Personality of Czech Photography prize by the Association of Professional Photographers. 
(CV) Tomas Pospech (*1974) is a university pedagogue, photographer, art historian and curator. He graduated from the FPF Institute of Creative Photography of the Silesian University in Opava (1992- 1998), and studied art history at the Faculty of Arts of Palacky University in Olomouc (1992-1995) and Faculty of Arts of Charles University in Prague (1995-1999). Since 1997 he is an associate professor at the FPF Institute of Creative Photography of the Silesian University an Opava. He is also the curator of the Museum of Applied Arts in Prague's photography collection.
JAROSLAV PULICAR
28/04/2022 - 12/06/2022
Školská 28
110 00 Praha 1
Czechia
Opening hours
Monday - Friday 10.00 am - 8.00 pm
Saturday - Sunday 1.00 pm - 7.00 pm
Leica Gallery Prague