Image
Leica Q2
Accept nothing but perfection
Every great story deserves a sequel, and the acclaimed Leica Q is no exception.  Introducing the new Leica Q2 – a perfect symbiosis of the essentials with innovation, pristine performance with connectivity, and resilience balanced with elegance. With its newly developed, 47.3 megapixel full frame sensor, extremely fast Summilux 28 mm f/1.7 ASPH. prime lens, fast autofocus, innovative OLED technology, and timelessly elegant design, the Leica Q2 elevates the tradition established by its predecessor, the Leica Q.
With the addition of an IP dust and spraywater sealing (rating of 52), the Leica Q2 stands out as the only camera in its class equipped with this feature.* From its classic design and respected "Made in Germany" quality seal to its integrated digital zoom that covers a range of focal lengths up to 75 mm, the Leica Q2 transcends the revered story of Leica's full-frame compact story to new heights.
*Ingress Protection, class 52: Protected against dust in damaging quantities. Protected against dripping water when body is tilted at 15°.
The Leica Q2 features a newly developed 47.3 megapixel full frame sensor that captures both richly-detailed still pictures and 4K video in brilliant quality at ISO sensitivities up to 50,000.
Dust and spray water proof
The Leica Q2 is the only camera in its class to feature IP protective sealing, rating of 52, against dust and spraywater.
The fast maximum aperture of f/1.7 is ideal for capturing the world with your subject standing out in incredible sharpness while the background blurs into a beautiful void, and guarantees you outstanding imaging performance in even the most difficult lighting situations.
The newly developed, high-resolution OLED viewfinder has a resolution of 3.68 megapixels. The high resolution provides an ideal view and live preview of your subject at all times, with improved image depth and higher contrast.
To ensure you never miss a treasured moment, the Leica Q2 boasts an autofocus system that sharply focuses on your subject in 0.15 seconds, the fastest in its class.
For brilliant, true-to-life moving pictures, the new Leica Q2 offers a 4K video mode with 3840 x 2160 pixels and frame rates of 30 or 24 frames per second.
Greg Williams with the Leica Q2
Image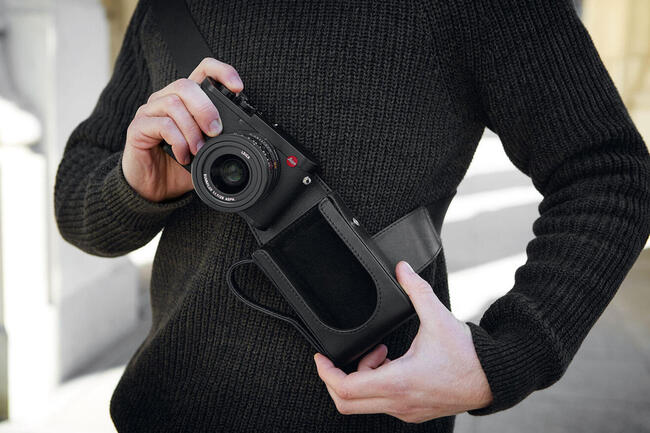 Accessories Q2
The range of accessories for the Leica Q2 perfectly extend its capabilities. Constructed from highest quality materials, these functionally-designed accessories make the handling of the camera easier or add to its range of functions. The protectors, holster, and pouch assure ideal protection when carrying the camera and immediate readiness to shoot.
Carrying straps and hand straps provide elegant connections between the use and the camera. The detachable thumb rest for the Leica Q2 ensures safe and steady handling and enhances its ergonomics.
Image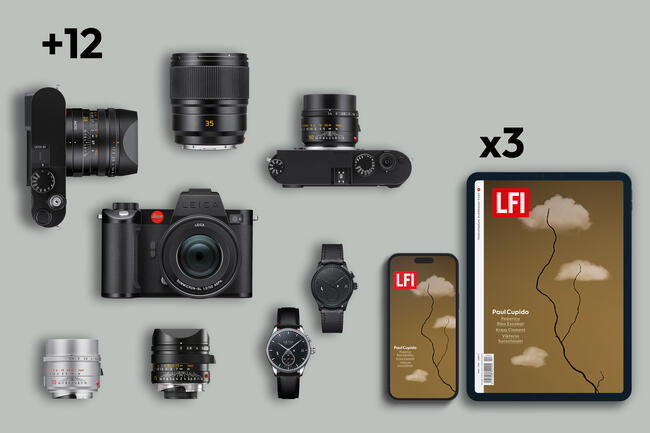 Register your Leica. Enjoy exclusive benefits.
By registering a Leica Account, you can extend the warranty on your Leica product for an additional 12 months and receive three digital editions of LFI Magazine. This offer covers all Leica cameras and lenses from the M-System, SL-System and Q series, as well as Leica Watches.