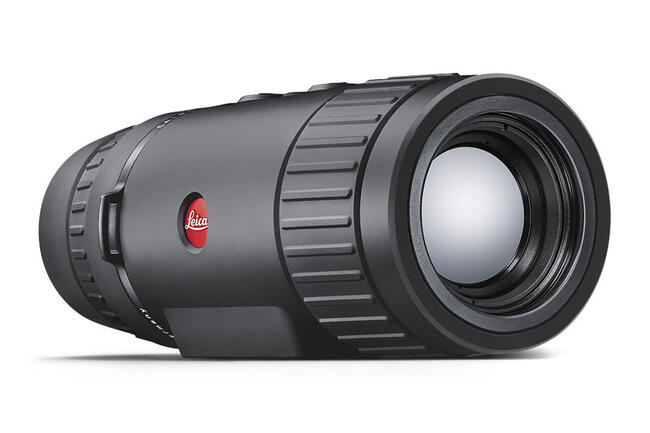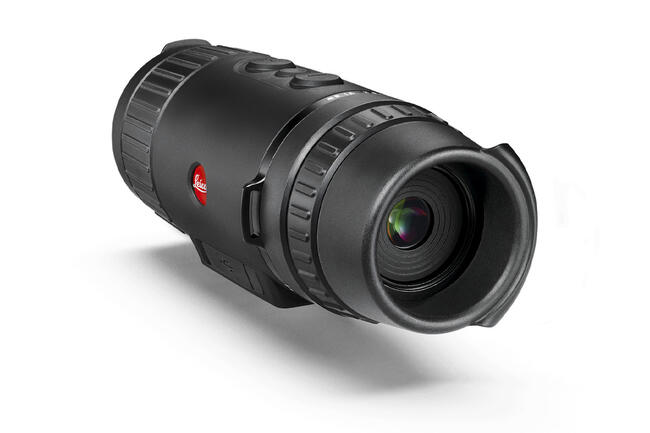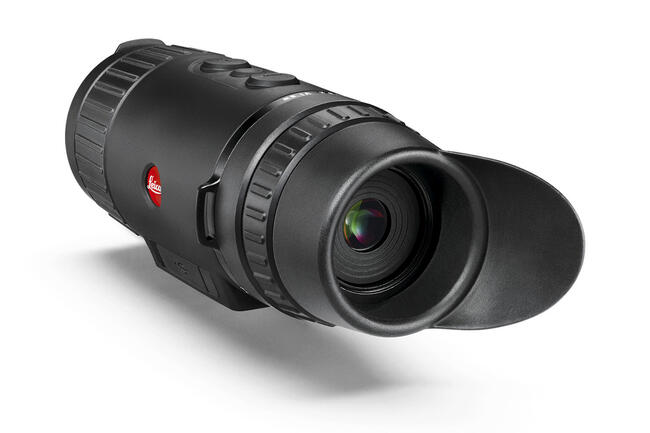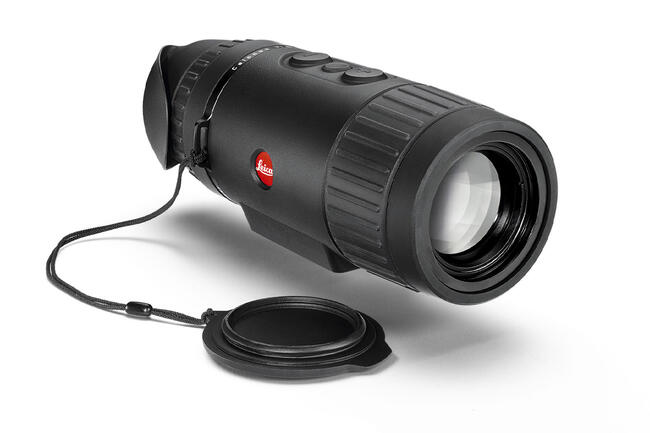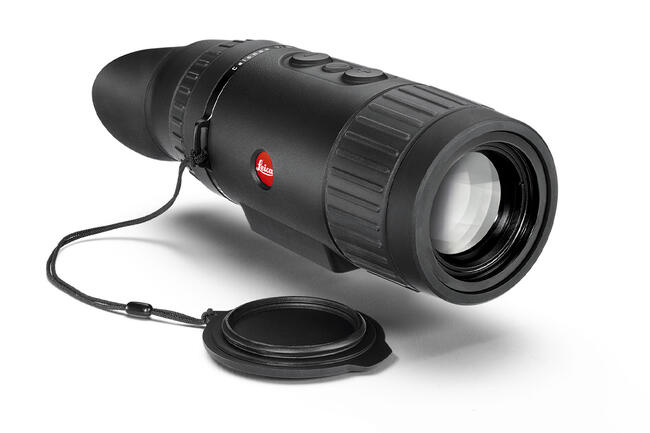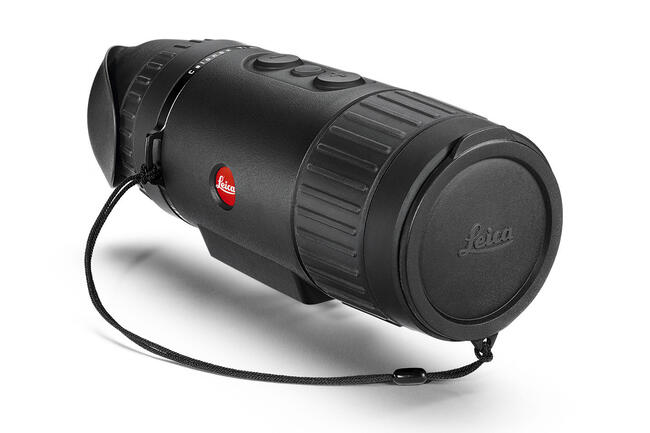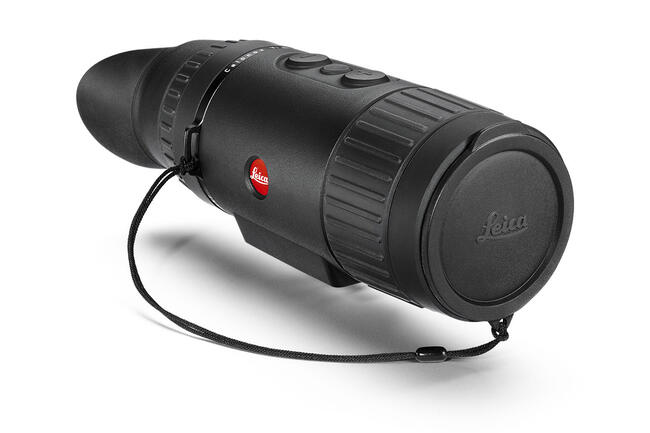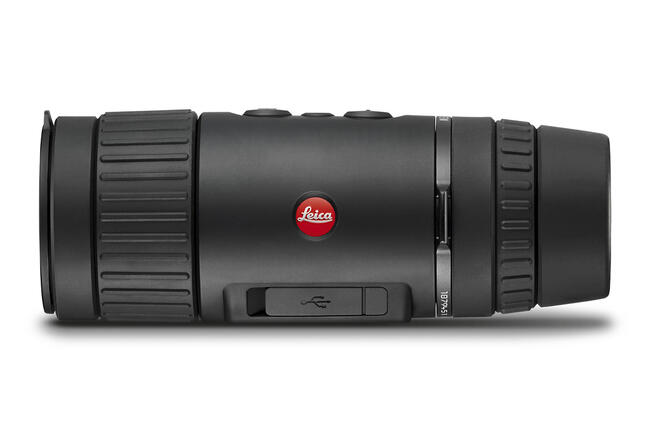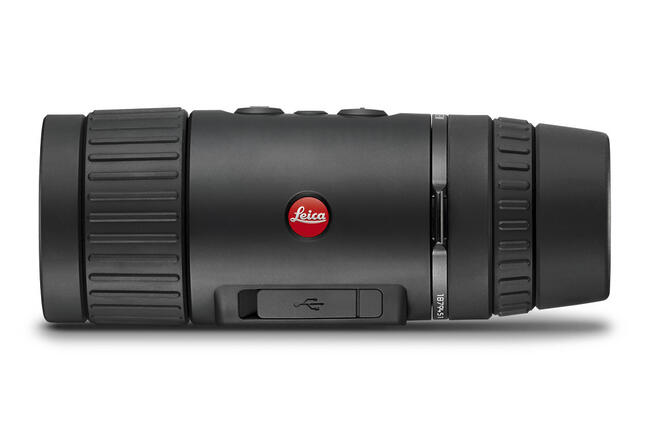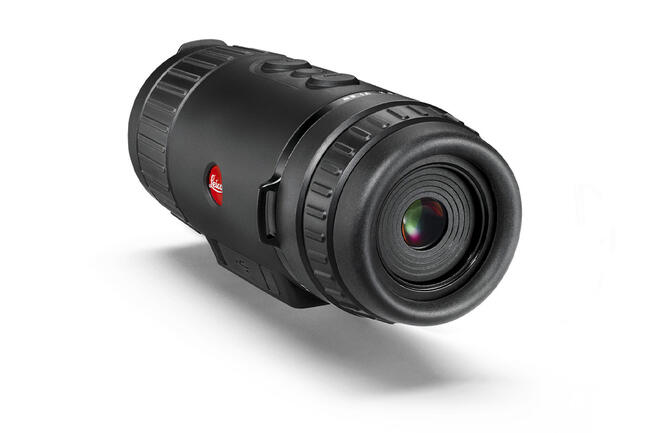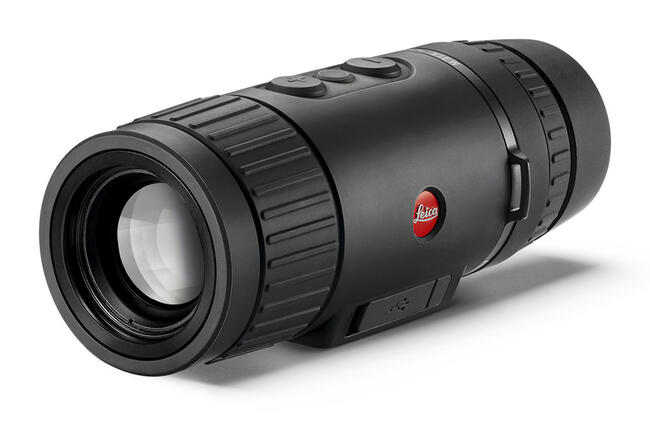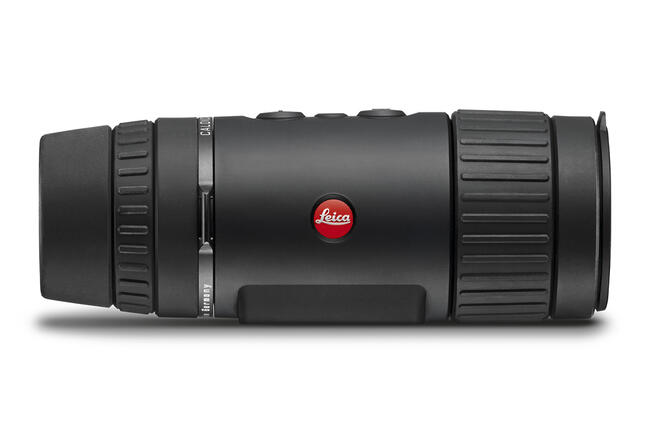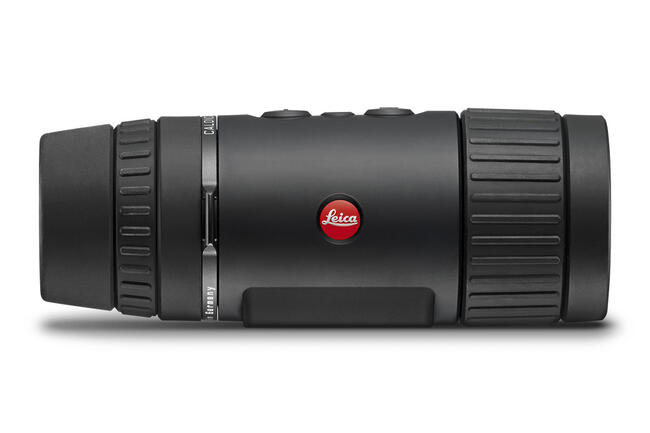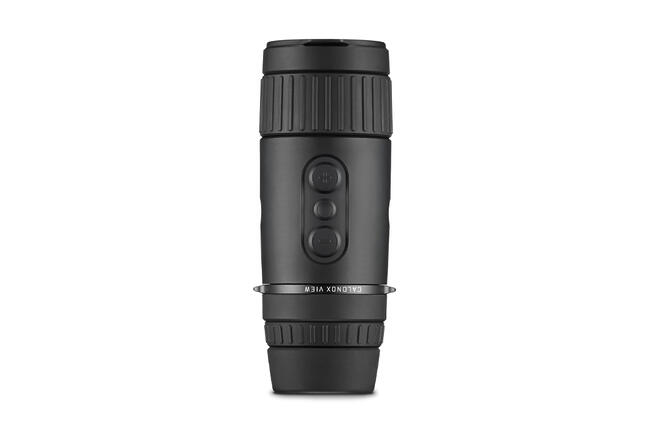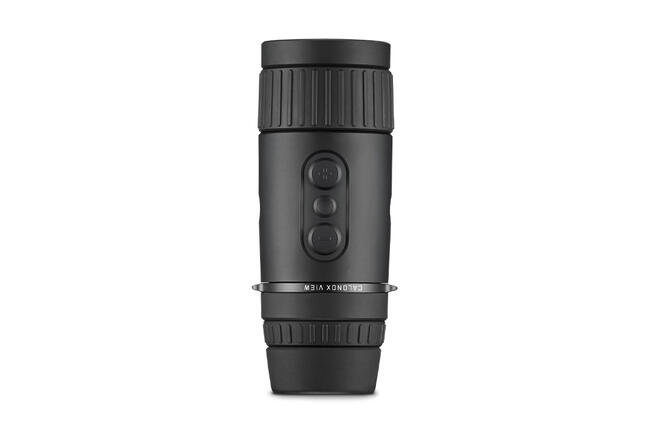 Image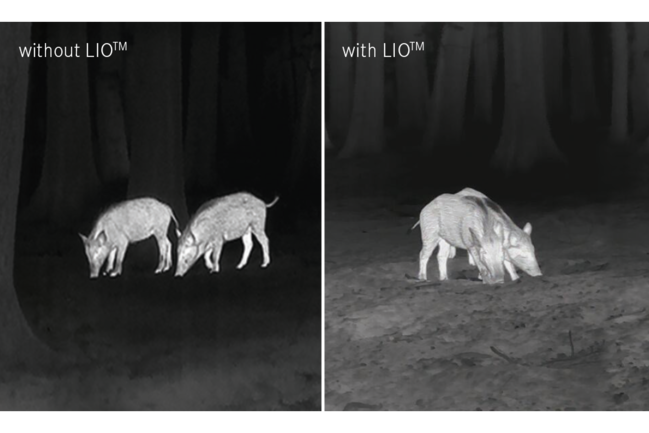 Superior image quality with Leica Image Optimization (LIO™)
Uniquely sharp, detailed, high-contrast images.
With the Calonox thermal cameras, Leica continues its long, successful track record in digital image optimization, and extends its excellent reputation as a camera manufacturer. Leica's own image processing (Leica Image Optimization - LIO™) improves the image with special algorithms, thus achieving particularly detailed color gradations, excellent contrast, and high detail resolution.
The outstanding recognition range of the Leica Calonox View is based on a high-end vanadium oxide (VOx) sensor with 640 x 512 pixels and 12 µm pixel size with excellent temperature resolution.
Photo/video function with live view
Preserve special moments forever.
The Leica Calonox View has 16 GB internal memory for recording special observations as photos or videos. Using the Calonox View App, the stored images can be transferred to a smartphone via WLAN, or to a computer via cable. Live view observations are also possible via cell phone.
Image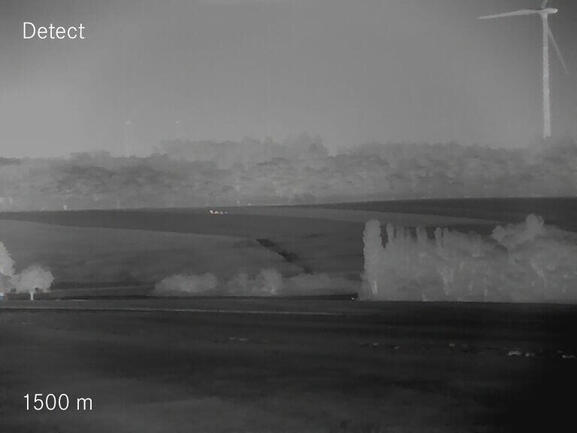 Image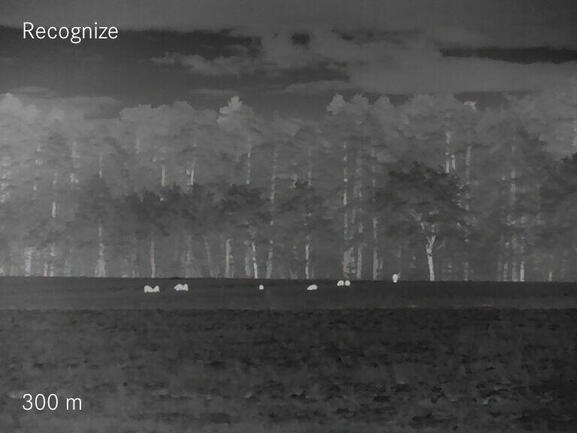 Image
Impressive detail recognition at a long range
Detect, recognize, identify.
See more, identify game safely: With a defined target size of 1.7 x 0.5 m, the Leica Calonox View can detect targets up to a distance of 3,000 meters, recognize targets up to 1,000 m, and precisely identify them up to 500 m.
See more, catch more details.
Ideal for close-up observations, the 42-mm objective in combination with the 2.5x basic optical magnification provides a large field of view and the best overview. The digital zoom can be set to a magnification of up to 10x, so that no details remain hidden, even at great distances.
Image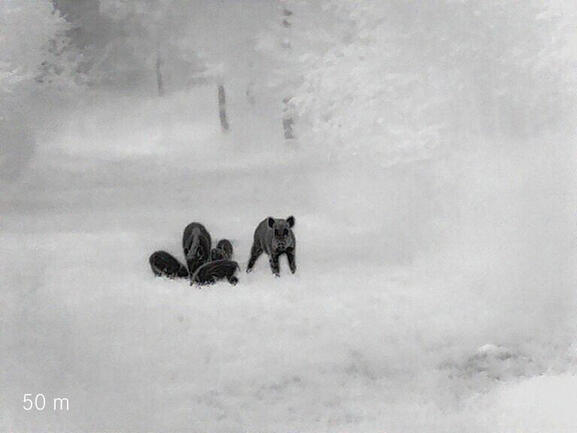 Image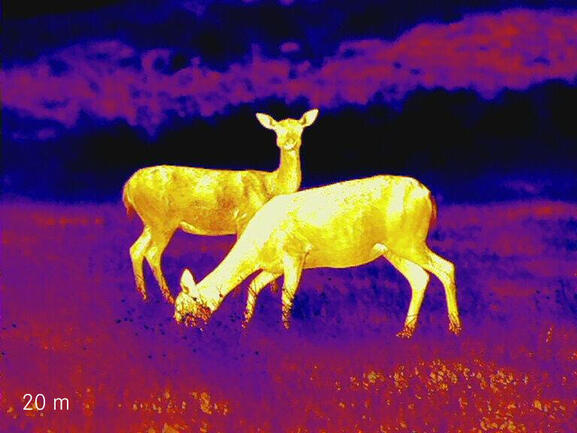 Image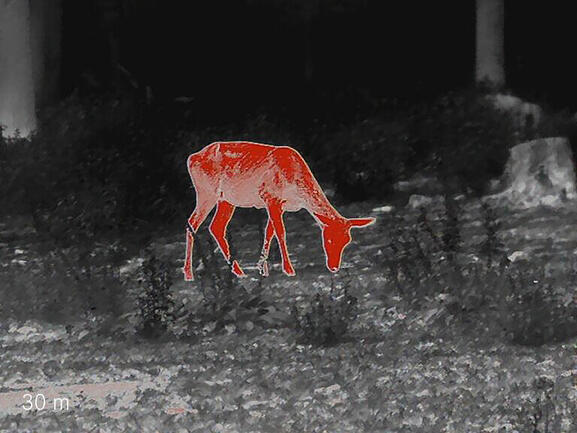 Image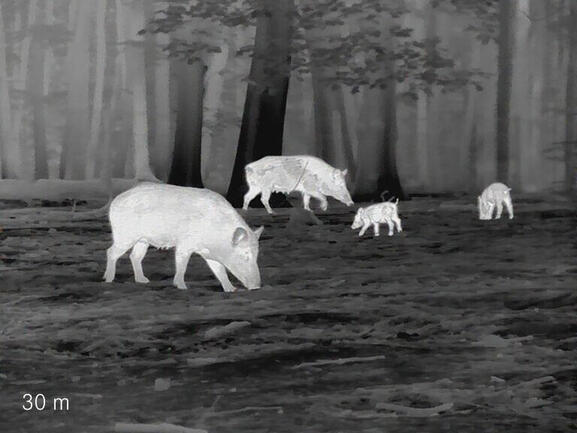 Four color modes for high-contrast detail recognition
Field-tested and true to detail.
The four color modes White Hot, Black Hot, Red Hot, and Rainbow provide practical display variations and greater, high-contrast detail recognition.
Image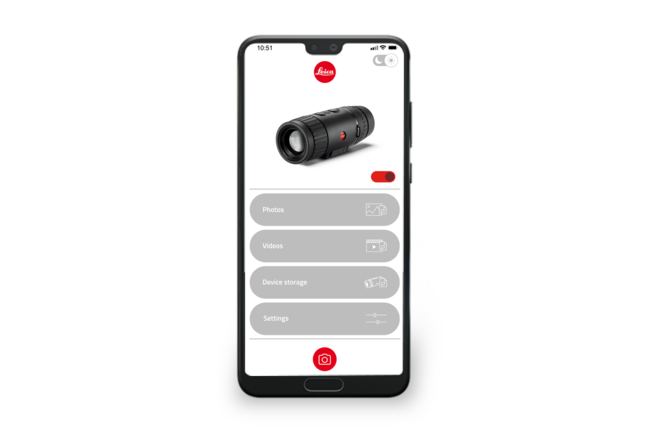 Image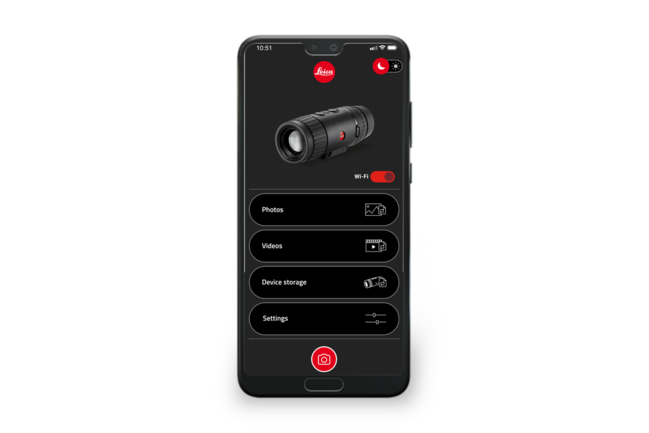 Image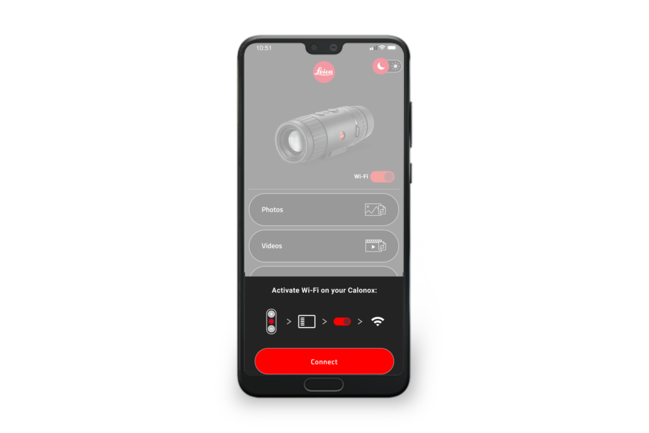 Image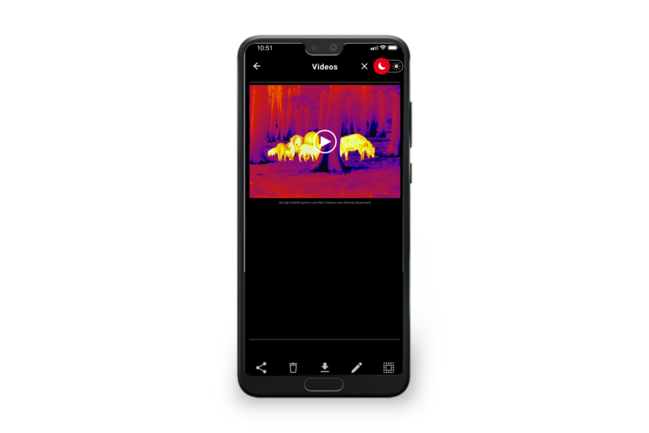 Image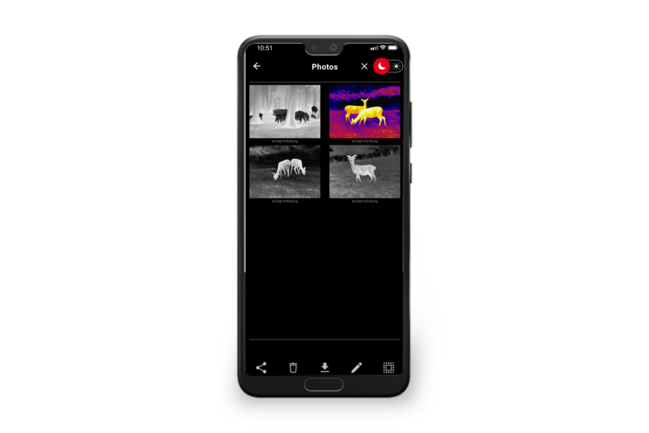 Image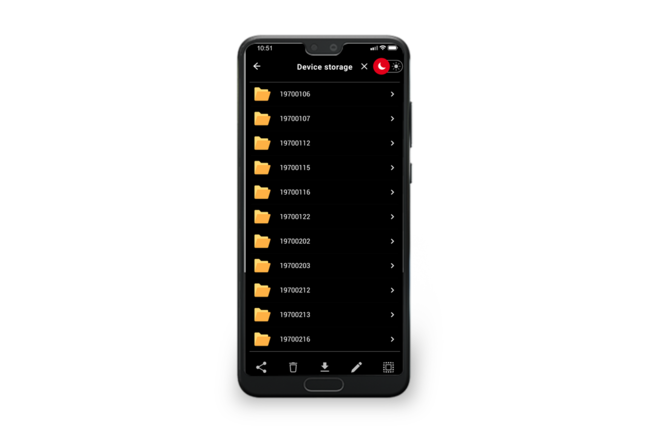 Even more convenient control.
Quick and easy: With the Calonox View App, photos or videos stored on the camera can be transferred to the smartphone via WLAN. In addition, the live view function makes it possible to observe the scenery on your cell phone screen. With a simple click, you can switch the display from day mode to night mode.
Image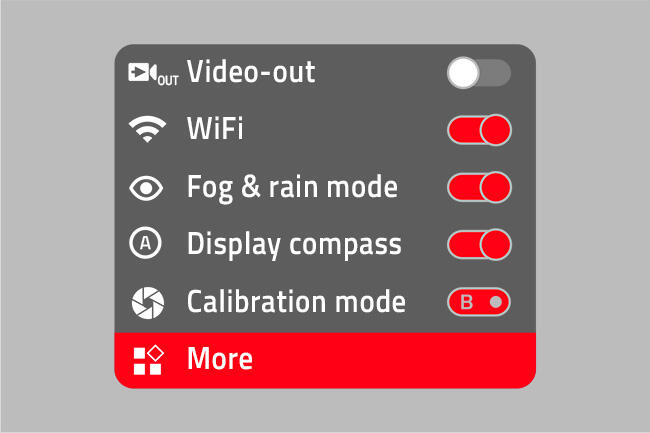 Three calibration modes for image optimization
Restore, refresh, enhance.
With the three integrated calibration modes Auto (A), Manual (M), and Background (B), you can restore, refresh, and enhance the image on the display. In modes A and M, shutter calibration is initiated automatically or, if you wish, manually at the touch of a button. Background calibration with a covered objective lens is particularly efficient and achieves the best results.
Image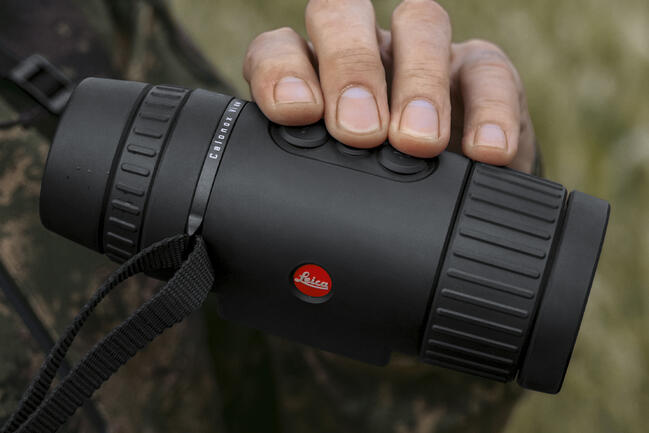 Elegant design & intuitive operation
Reduced to the essentials.
The shapely product design in the well-known Leica style is geared towards the user's hunting needs. Its cylindrical shape and easy operability integrate perfectly into the hunter's equipment. The user-friendly, intuitive three-button menu offers streamlined navigation, which enables easy and quick handling even when wearing gloves.
Image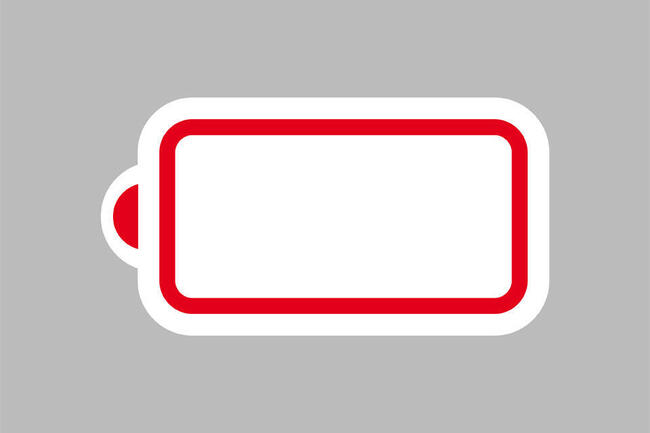 HD display & rechargeable battery
State-of-the-art technology.
The powerful HD display with 1280 x 960 pixels enables comfortable observation and reliable identification when stalking or when shooting from blinds. The permanently installed rechargeable battery with approx. 5 hours of power is particularly well protected against cold and moisture. And charging is possible during operation, e.g. by using a powerbank.
LEICA CALONOX (VIEW)
Device type
Thermal imaging device
Type No.
1970
Order No.
50 502
Scope of delivery
Calonox View, cordura case, charging cable,
carry strap, quick start guide, lens cleaning
cloth, certificate
Sensor type
VOx
Sensor size
640 x 512 pixels
Pixel size
12 μm
Screen type
LCOS
Screen diagonal
0.4"
Screen resolution
1280 x 960 pixels
Image repetition frequency
50 Hz
Lens focal length
42 mm
Optical basic magnification
2.5x
Digital Zoom
1x/2x/3x/4x
Field of view
10.5 x 8.4° (18.3 m x 14.6 m/100 m)
Diopter adjustment
±5 dpt
Range/Resolution (calculated for image subject 1.7 m x 0.5 m (66.9 inch x 20.0 inch))
 
Detection range/Resolution
3000 m/2 pixels (3281 yrd/2 pixels)
Recognition range/Resolution
1000 m/6 pixels (1094 yrd/6 pixels)
Identification range/Resolution
500 m/12 pixels (547 yrd/12 pixels)
Adjustment reticle correction
-
Video output
PAL
Video recording
yes
Video/Picture resolution
768 x 576 pixels
Cable socket
USB-C
Wireless connection
Wi-Fi (2.4 GHz)
Internal memory
16 GB
Protection type
IPX4
Operating temperature
-10 to +50 °C (-4°F to 122°F)
Operating temperature (charge battery)
+10 to +30 °C (50°F to 86°F)
Battery life
approx. 4 - 5 h
Accessory thread
-
Tripod thread
A ¼ DIN 4503 (¼"), M5 standard thread
Dimensions (WxH)
170 x 65 mm (6.7 x 2.6 inch)
Weight (with battery)
685 g (24.2 oz)
Specifications are subject to change without notice.