Image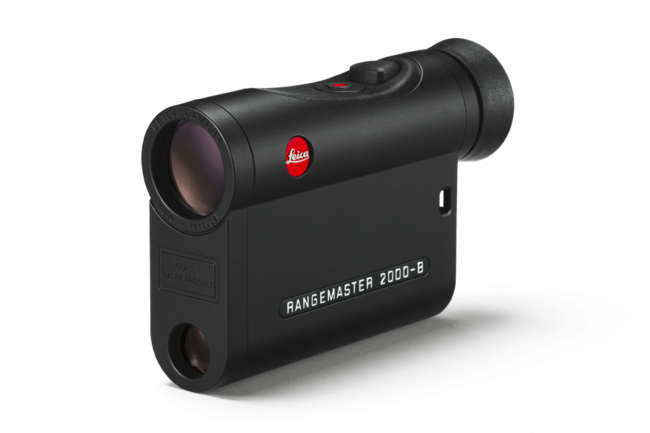 The Leica Rangemaster CRF 2000-B is the first compact rangefinder in the premium segment to offer hunters three ballistic outputs in addition to the measured distance. Depending on the ballistic data required, the Leica Rangemaster CRF 2000-B provides either equivalent horizontal range (EHR) up to a distance of 1100 meters/1200 yards, the holdover value, or the number of clicks to set on the riflescope – now, if required, in 0.1 minute of angle (MOA) increments. To further increase the precision of the ballistic values output by the Leica Rangemaster CRF 2000-B, it now also features an integrated inclinometer and air pressure and temperature sensors.
This all makes the Leica Rangemaster CRF 2000-B an unbeatable all-rounder that provides both hunters and ambitious long-range marksmen with all the decisive and shot-target-relevant ballistic parameters they need for placing precise and ethically correct shots in any hunting situation.
The Rangemaster CRF 2000-B determines all important parameters with exceptional precision in only 0.3 seconds. Thanks to its compact size and a weight of only 180 g / 6.4 oz it can be stowed comfortably away in any jacket or vest pocket. Its outstanding optical system with 7x magnification guarantees optimum brightness and clarity and a broad field of view. Leica CRF Rangemaster laser rangefinders have been an invaluable tool for hunters for many years. They combine high-quality optics and rugged and reliable engineering with complex, yet easy to use, electronics in a compact and handy body.
The Leica Rangemaster CRF 2000-B will be available from specialist dealers from September 2016.
Technical specifications
Rangemaster CRF 2000-B
Order no.
40 536
Package includes
Carrying strap, batters, Cordura case, user manual
Magnification
7x
Front lens diameter
24 mm
Field of view at 1000 m / y
115 m / 347 ft.
Eye relief
15 mm / 0.6 in
Diopter compensation
± 3.5 diopters
Measuring range
10 m / yds to 1825 m / 2000 yds
Measuring accuracy
± 1 m/yds to 500 m/yds
± 2 m/yds to 1825 m/yds
Display
highly improved LED display with four digits, easily legible in any light
Lens coating
HDC® Multicoating, AquaDura®
Prism system
Roof prism with P40 phase correction coating
Waterproof to
1 m / 3.2 ft
Dimensions (L x H x D)
113 x 75 x 34 mm  /  4.5 x 2.25 x 1.25 in
Weight
180 g incl. battery / 6.4 oz incl. battery
Meter/Yard selection
yes, by software
Measuring modes
Single mode, scan mode
EHR
linear distance, equivalent horizontal range (EHR) up to 1100 m / 1200 yds
Ballistic functionality
Holdover information and click adjustment information
Angle reading
Yes
Image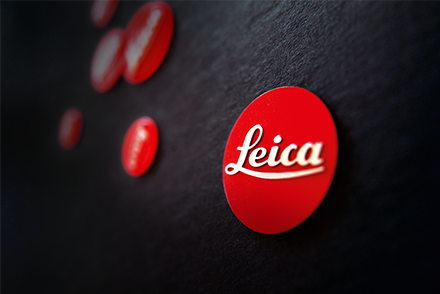 Leica Camera – A Partner for Photography
Leica Camera AG is an international, premium manufacturer of cameras and sports optics. The legendary reputation of the Leica brand is based on a long tradition of excellent quality, German craftsmanship and German industrial design, combined with innovative technologies. An integral part of the brand's culture is the diversity of activities the company undertakes for the advancement of photography. In addition to the Leica Galleries and Leica Akademies spread around the world, there are the Leica Hall of Fame Award and, in particular, the Leica Oskar Barnack Award (LOBA), which is considered one of the most innovative sponsorship awards existing today. Furthermore, Leica Camera AG, with its headquarters in Wetzlar, Hesse, and a second production site in Vila Nova de Famalicão, Portugal, has a worldwide network of its own national organisations and Leica Retail Stores.