Image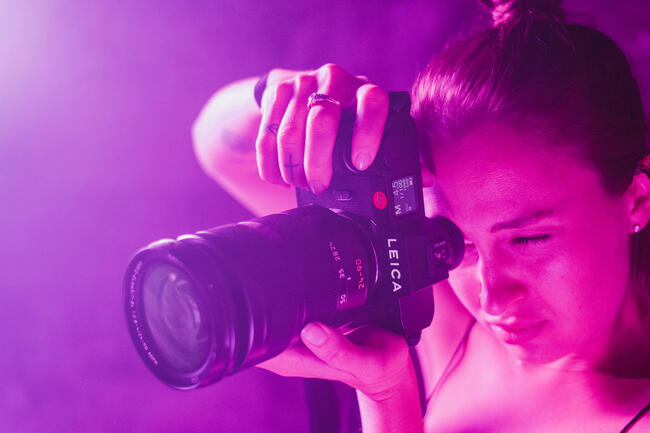 High-resolution EyeRes® Viewfinder
The SL2's electronic viewfinder, with its precision engineered eyepiece, 5.76 megapixel resolution and up to 120 fps, produces a natural looking viewfinder image that will delight you every time you shoot. The integrated eye sensor automatically switches between the viewfinder and the 3.2 inch touch display when the camera is used in Live View mode.
Image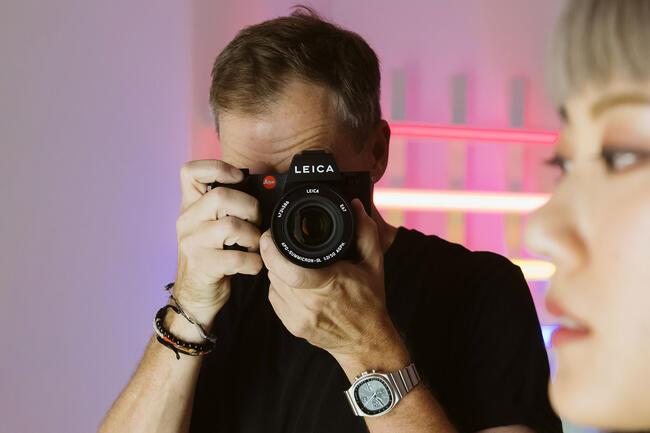 Full-frame with 47 megapixels and image stabilisation (IBIS)
The image quality produced by the Leica SL2's CMOS sensor satisfies even the highest demands. With a very high dynamic range, a colour depth of 14 bits per RGB channel and a sensitivity of up to ISO 50,000, excellent results are delivered in all lighting conditions. The 5-axis image stabilisation (IBIS) also compensates for up to 5.5 f-stops and thus compensates for camera shake quickly and efficiently.
Image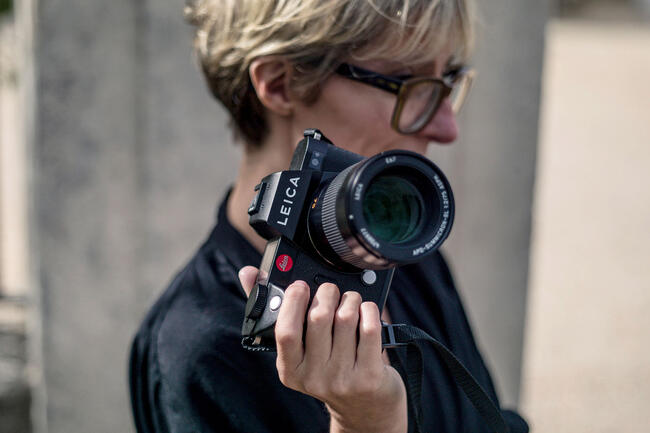 Highest manufacturing quality and IP54 certification
Anyone who picks up the Leica SL2 for the first time knows immediately that they are holding something special in their hands. The camera's solid metal construction and elegant leather finish ensure durability, provide a perfect grip, and guarantee years of photographic pleasure. This is further supported by the IP54 certification of the body, which ensures increased protection against spraywater and dust.
Image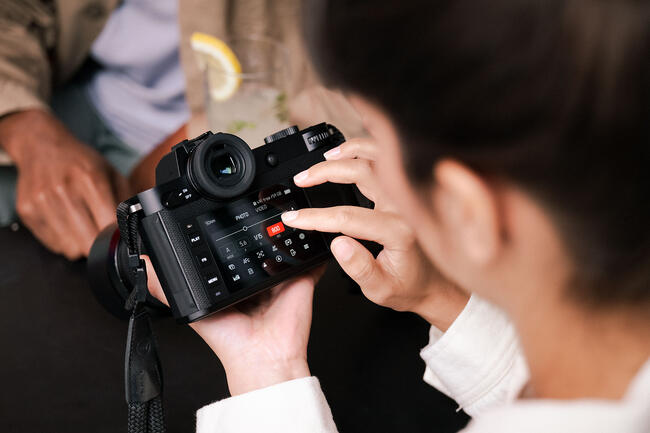 Leica UX design ‒ Intuitive and customisable
The user interface of the Leica SL2 is divided into photo and video functions and can be individually customised. All external controls are reduced to the essentials and designed to make camera operation simple and intuitive. Most of the controls can also be individually configured, making the Leica SL2 a real pleasure to use each and every time.
Multishot mode with up to 187 megapixels
With the help of the sensor shift technology used in the SL2, the camera can capture up to eight images in sequence in multishot mode on the tripod, with the sensor shifting in half-pixel increments between each shot. This results in shots with extremely increased detail resolution.
Image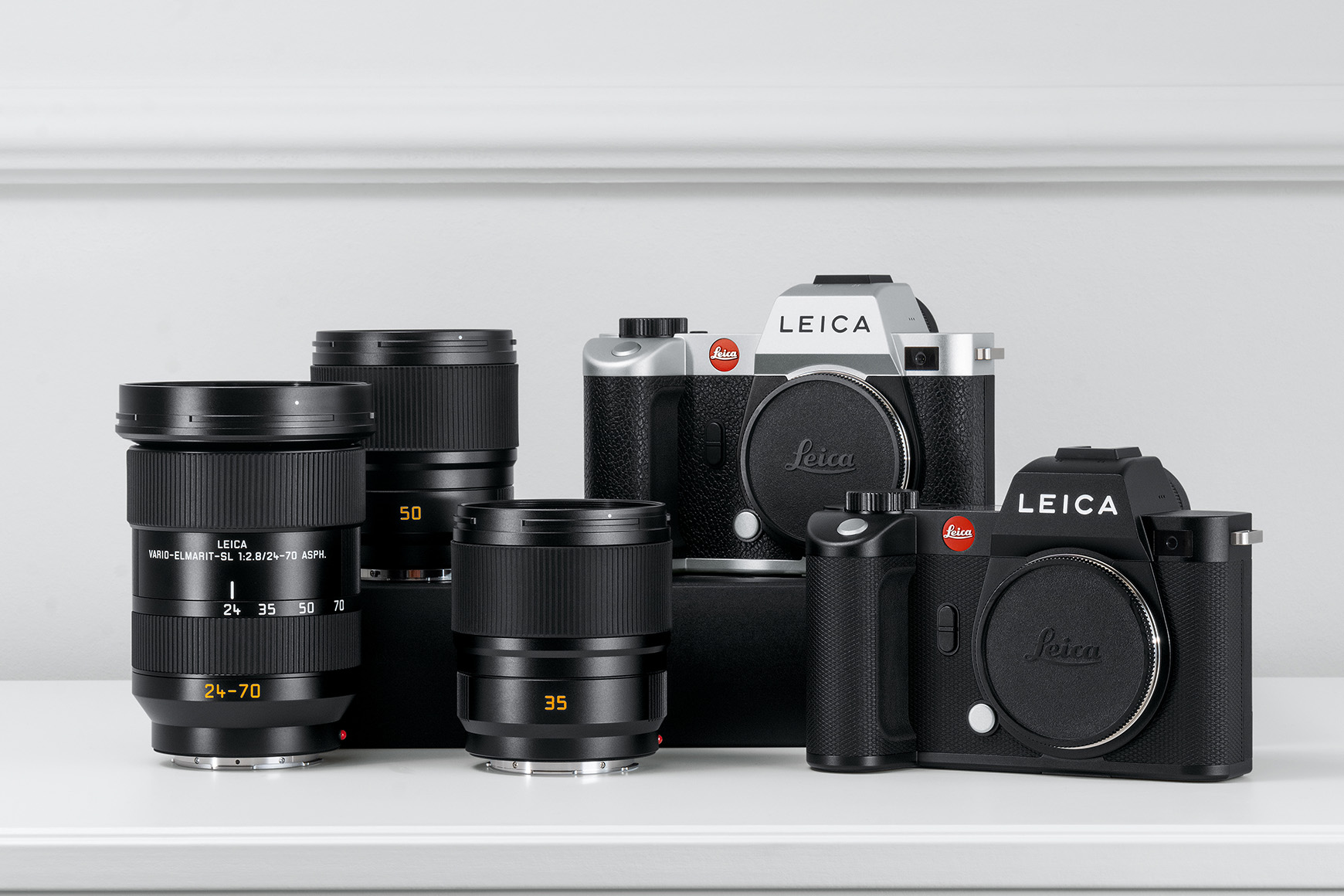 Leica's unique quality and your new photographic pleasure at an unbeatable value. Discover now.
Image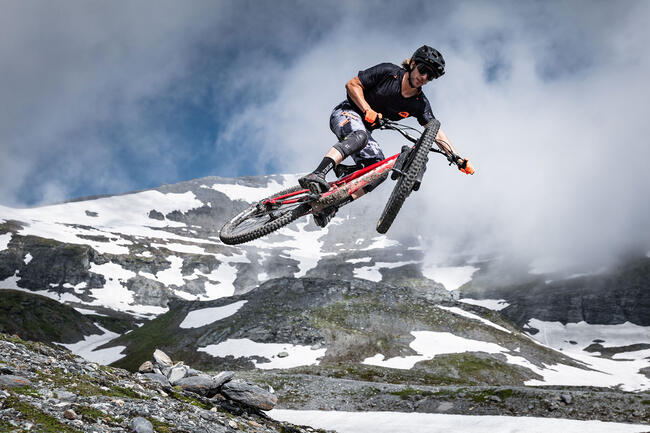 High operating speed and precise autofocus.
The Leica Object Detection AF ensures fast and reliable AF performance. In addition to a number of modes and functions, including eye and face detection, the powerful AF system of the SL2 also automatically registers whether a subject is moving or static and switches between motion or focus priority on demand. The fast Maestro III processor enables full-resolution continuous shooting at ten frames per second with the focal plane shutter and 20 frames per second with the electronic shutter, with exposure times up to 1/40000s.
Image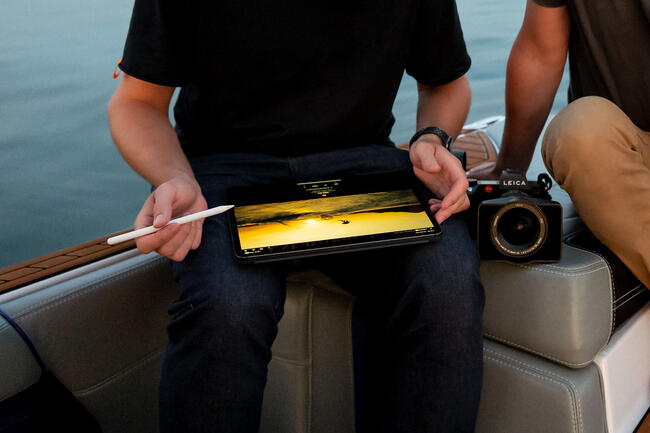 Seamless connectivity with Leica FOTOS
The Leica FOTOS app connects the Leica SL2 to a smartphone or an iPad via Bluetooth® and Wi-Fi. The app allows users to control many of the camera's functions directly via a mobile device, and to transfer, view and edit photos in Adobe Lightroom with a single tab.
The app also provides firmware updates over-the-air to keep the camera up to date, and adds accurate geolocation data to the images on demand.
Image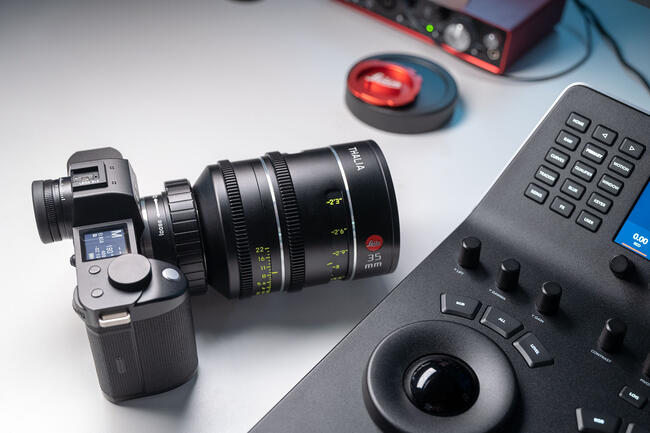 4K videos without recording time limitation
Video recording in 4K with 10-bit 4:2:2 and many additional formats, as well as an L-Log colour space praised by many professional filmmakers, qualify the Leica SL2 for even the most demanding video production tasks. A separate video mode eliminates the need for time-consuming settings in sub-menus: The SL2 is always setup correctly in photo and video mode and ready to shoot at any time.
Image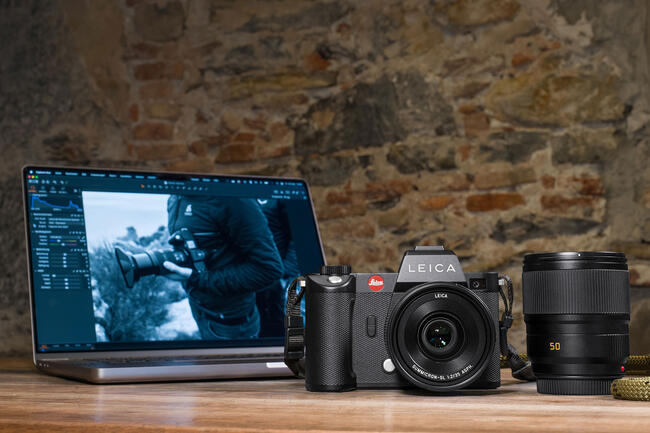 The Leica SL2 is seamlessly integrated into professional setups. Whether tethered shooting, in studio or on location flash-systems or high end post production. The SL-System works reliably with a wide range of tools from a variety of suppliers, making it a sustainable investment in a long-lasting, premium-quality system.