Image
Leica APO-Summicron-SL 75 f/2 ASPH.
Intimate connections
Image

Street, portrait, or whatever catches your eye: Conceived as a universal lens for all situations, the APO-Summicron-SL 75 f/2 ASPH. opens up new horizons for photography in the transitional zone between standard and telephoto focal lengths. It is perfectly matched to the modern SL-System and has been conceived for a long working life under professional shooting conditions. In addition to this, the maximum achievable reproduction ratio of 1:5 contributes even more to the versatility of the lens.
Image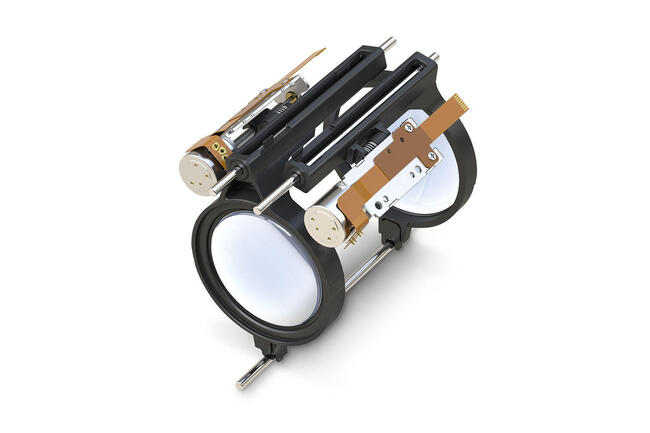 From zero to sharp in no time
AF System with Dual Syncro Drive™
The AF system of the Summicron-SL lenses is fast, precise, and almost silent. They thank their outstanding AF performance figures to the autofocus drive unit they share. These are limited only by the mass of the lens elements moved when focusing, the travel from infinity to the closest focusing distance and, of course, the amount of space available. In order to preserve the compact dimensions of the lenses, the integration of these components must follow an integral approach.
Specialists from the areas of optical and mechanical engineering and electronics worked together in an interdisciplinary team on the development of a unique lens concept based on double internal focusing. This system, comprising two particularly light focusing lenses, allows the construction of particularly small and compact drive systems. In addition to space limitations, the choice of the drive motors is also determined by the AF principle used for focusing.
Several contrast measurements at various focusing positions must be made before the correct direction of motion for focusing can be determined and followed by precise focusing. In this procedure, the focusing lenses must be moved rapidly backwards and forwards in accordance with the speed specifications of the contrast AF system. This requires a dynamic drive system without any play.
In the Summicron-SL lenses, the drive units installed are extremely powerful and robust stepping motors with Dual Syncro Drive™. Thanks to these, the entire focusing throw can be traveled completely in fractions of a second. This means that the Summicron-SL lenses achieve values that are among the best in the full-frame system segment in terms of speed, precision, and noise emissions. 
Image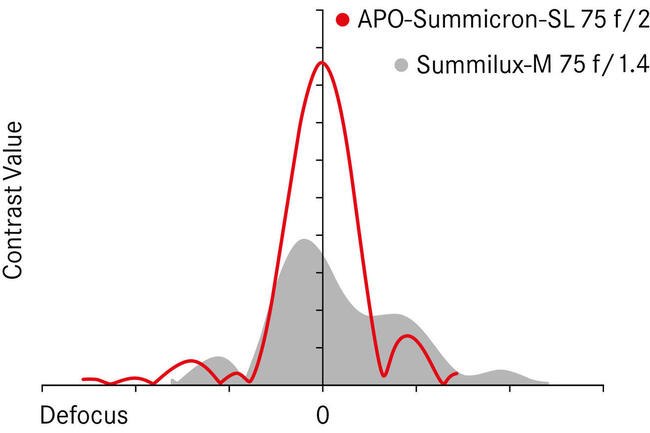 Higher Contrast for greater perceived depth
With an initial aperture of f/2, the SL-Summicron lenses are significantly more compact than faster lenses, but still allow photographers to work with similar depth of field. The reason for this is contrast: the zone of highest contrast is perceived by viewers as being sharp, while zones with lower contrast are regarded as being unsharp.
In the case of SL-Summicron lenses, this difference in contrast is considerably higher than that of conventional lenses: sharply focused objects show much higher contrast than objects that are out of focus. This means that objects "snap" more distinctly out of the foreground or background and more effectively isolate the subject. This creates a three-dimensional visual effect with very impressive apparent depth.
Image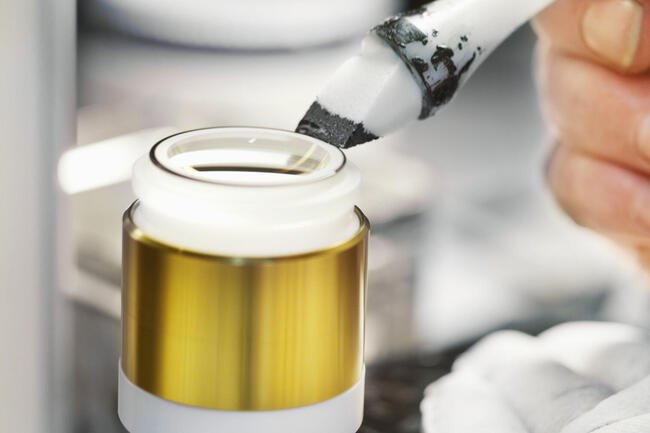 Optically and Mechanically
In the construction of the Summicron-SL lenses, particular attention has been paid to the prevention of stray light and reflections. The optimization of the optical and mechanical design was carried out in elaborate simulations before the construction of the first prototype lenses. Unavoidable reflections are reduced to the best possible level by high-quality coating of lens surfaces.
Image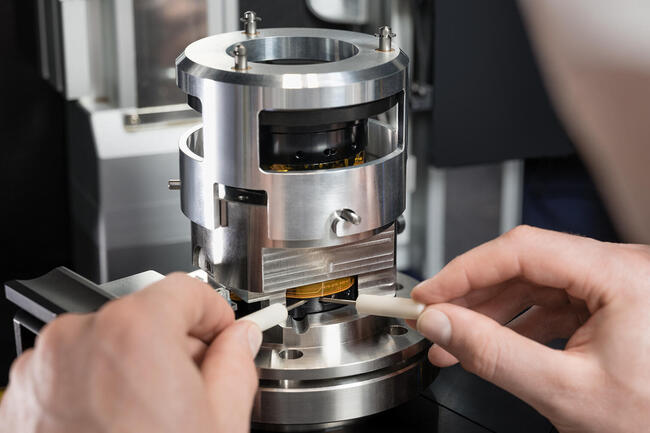 Image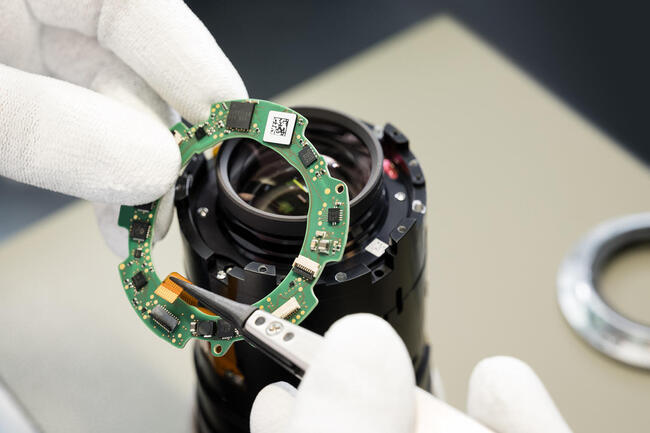 Image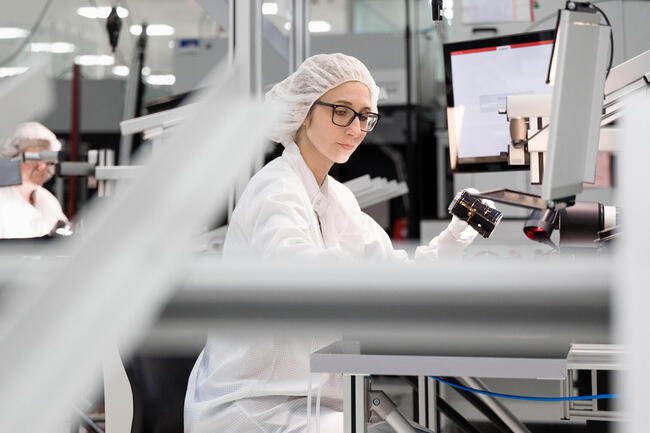 Complex Electronics for uncomplicated handling
The focusing and aperture setting functions of a SL-Summicron lens are based on a multitude of control systems and mathematical operations. The demands on the electronics are particularly high in the case of the double focusing system.
The two autonomous focusing units must be moved in perfect synchronization and positioning data have to be analyzed at a very high sampling rate and passed on to the camera. Here, the communication with the camera is so fast that there is no perceptible delay. These are the primary preconditions for fast and precise contrast AF.
The aperture is driven by a stepping motor. Here, a special micro-step control system ensures precise and fast movements with minimized vibration.
Image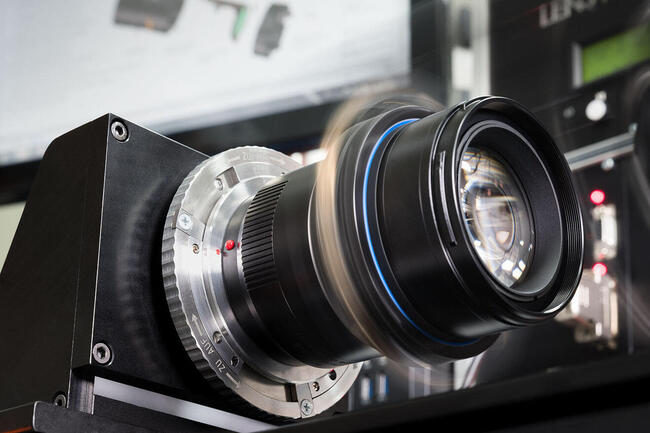 Manual Focusing
SL-Summicron Lenses feature a totally new manual focusing ring construction concept. In this concept, a ring magnet with alternating north-south magnetization is embedded in the manual focusing ring. The magnetic field changes its polarity when the ring is turned. A sensor monitors the status of the magnetic field and sends the data to the main processor. The drive then shifts the lens to the corresponding focusing position on the basis of the angle of rotation and the rotational speed.
The construction of the MF-ring guarantees reliable sealing against dust and water spray, provides protection against impacts and other mechanical stresses, and prevents focusing inaccuracies as a consequence of temperature fluctuations. Even after years of use, the MF-ring of a SL-Summicron lens impresses with a smooth action without play and homogeneous focusing.
Image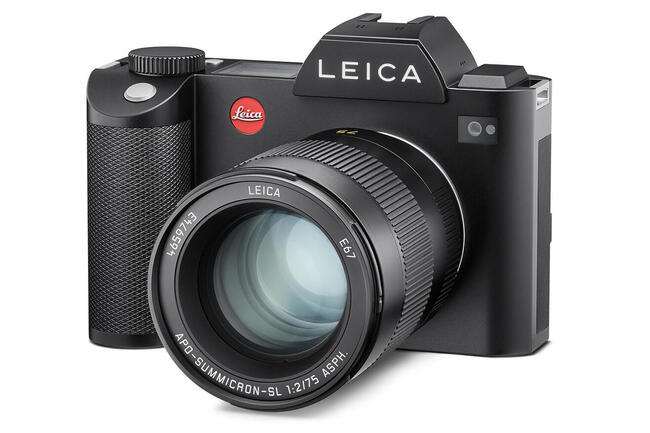 Impressive down to the smallest detail
The consistently compact dimensions, low weight, and the excellent grip and feel of the SL-Summicron lenses are particularly impressive when shooting. Thanks to the almost identical design of the Summicron-SL lenses, feeling for the MF ring is unnecessary after switching lenses and the center of gravity remains largely the same. This means that the camera always lies perfectly in the hand and makes working from a tripod much easier. 
Image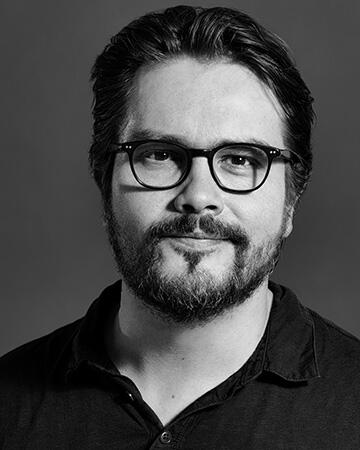 In terms of sharpness and structure, the results are unsurpassable and working with the Leica SL in connection with this lens is also a lot of fun.
Arndt Sauerbrunn
Arndt Sauerbrunn took the new SL Prime-Lenses to a test: The new APO-Summicron-SL 75 f/2 ASPH. and APO-Summicron-SL 90 f/2 ASPH. represent the 75mm and 90mm extensions to the range of Leica SL-Prime lenses.
Both of these professional lenses continue the long and successful tradition of Leica's unmatched craftsmanship, offering uncompromising durability and a range of outstanding features. The Dual Syncro Drive™ with two ultra-lightweight lens elements enables extremely precise and almost silent autofocusing, while extremely high contrast values at maximum aperture mean that these lenses provide the quintessential Leica look, in terms of shallow depth of field and isolation of subject details. Düsseldorf-based photographer Arndt Sauerbrunn road-tested both lenses on his latest fashion shoot and we caught up with Arndt to get his take on the Leica SL-System's latest optical advancement.
Image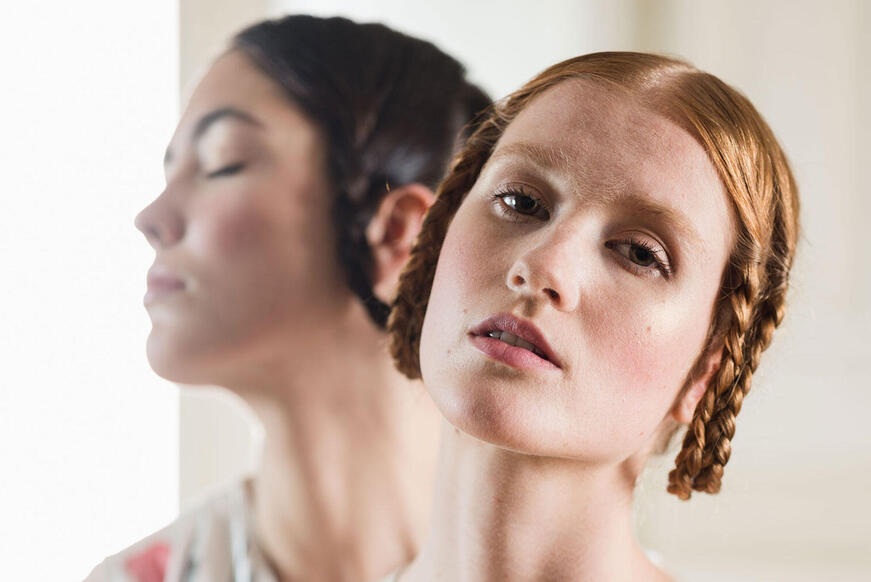 Image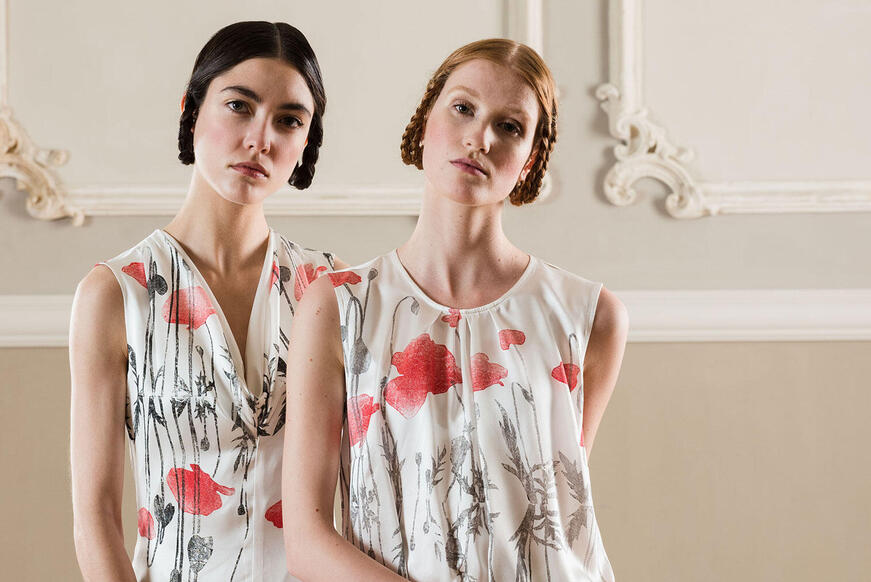 Image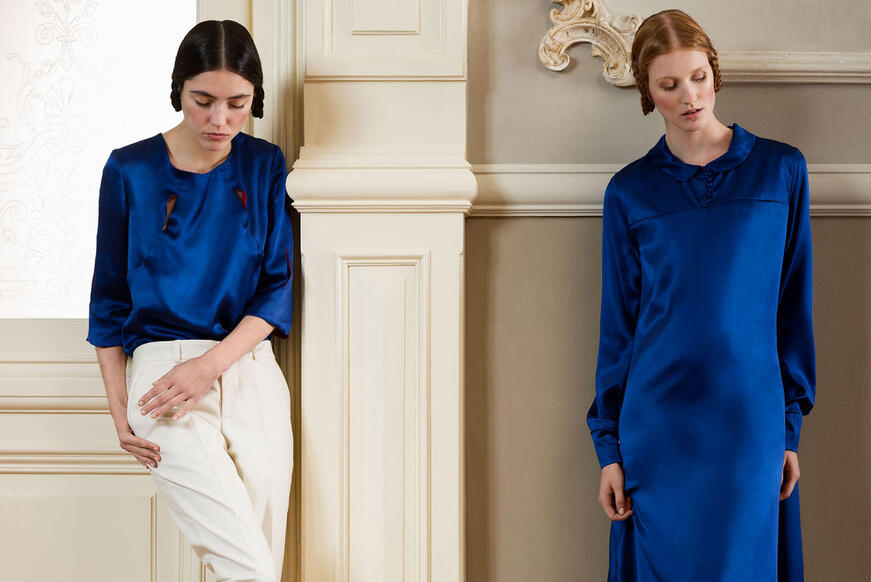 Image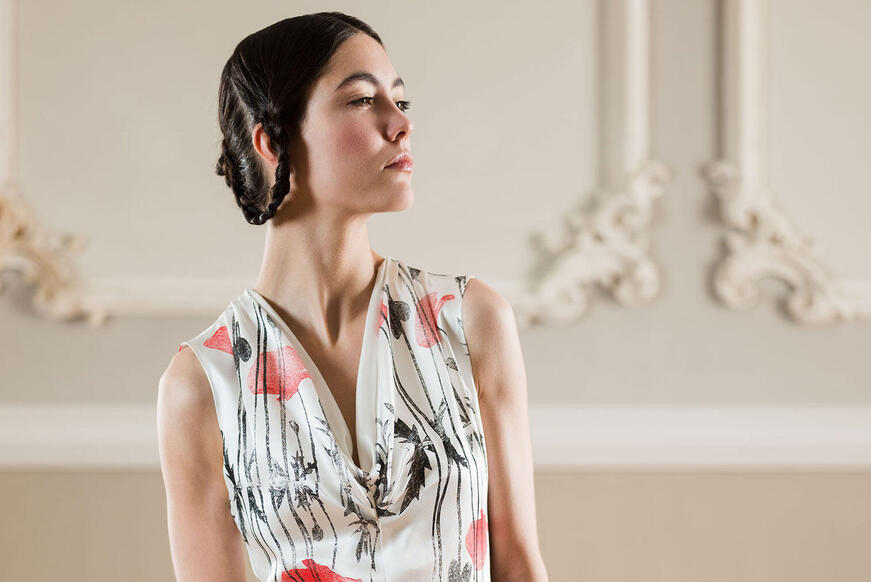 Image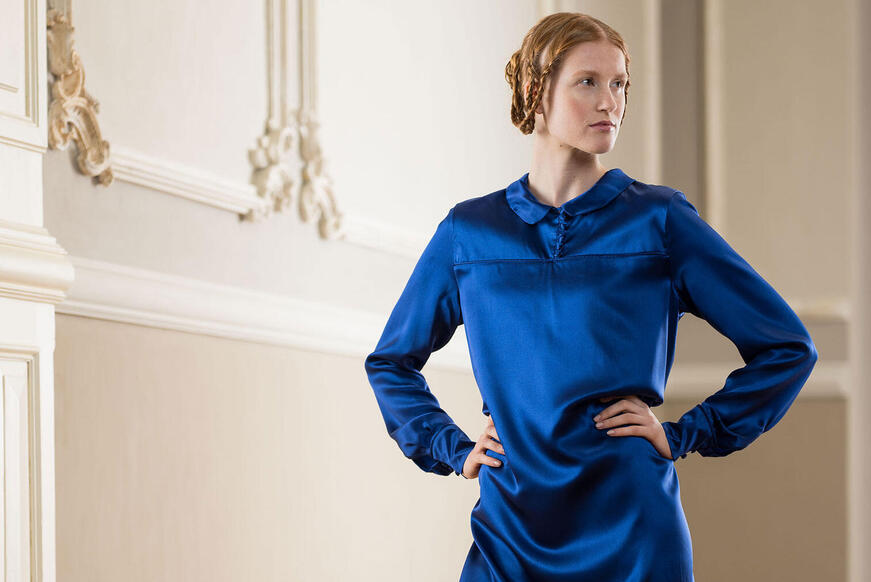 Technical Data Files
APO-Summicron-SL 75 f/2 ASPH.
| | |
| --- | --- |
| Field angle (diagonal, horizontal, vertical) | 31,8°/26,7°/18,0° |
Optical design
Number of lenses/groups
11/9
Number of asph. surfaces / lenses
1/1
Entrance pupil position
35.9 mm
Distance setting
Working range
0.5 m to infinity
Smallest object field
120 x 180 mm
Largest reproduction ratio
1:5
Aperture
Setting/function
Electronically controlled aperture, set using turn/push wheel on camera, including half and third values
Aperture setting range
2-22
Lowest value
22
| | |
| --- | --- |
| Bayonet/sensor format | L-Mount, full-frame 35mm format |
Dimensions and weight
Length to bayonet mount
102 mm
Largest diameter
73 mm
Weight
720 g
Image
The optical system of the APO-Summicron-SL 75 f/2 ASPH. is comprised of 11 elements, one of which has an aspherical surface. A very high proportion of these elements is manufactured from specially formulated, high-quality glass types for the correction of chromatic aberration. Their particular optical property, so-called anomalous partial dispersion, enables compensation for chromatic aberrations resulting from the other glasses in the optical system. As a result of this, even highlights in images remain almost completely free of color fringing.
Image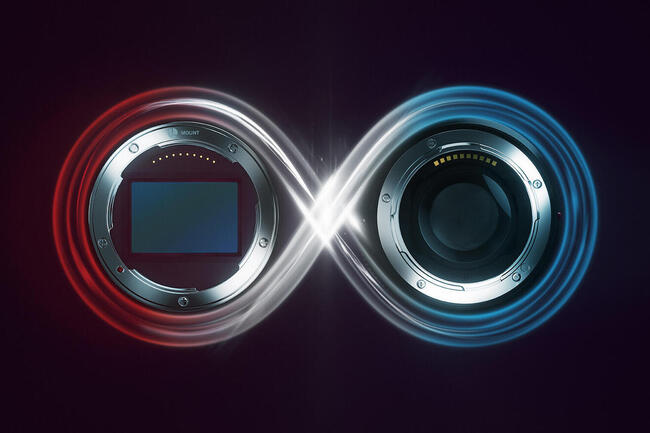 A new era of creative freedom
L-Mount
The L-Mount marks the start of a new era of lens compatibility without compromise. Never before has one lens mount standard allowed for an almost limitless array of options in combining different interchangeable lenses with cameras featuring different sensor formats.
With the alliance between Leica Camera, Panasonic and Sigma, a combined 250 years of experience in the field of lens and camera construction will be consolidated in one platform. For the photographer, this opens up the chance to compile endless variations of camera-lens combinations from the extensive product portfolios of all three manufacturers, and so continually find the best solution for any photographic situation.
Find out more at www.l-mount.com
Image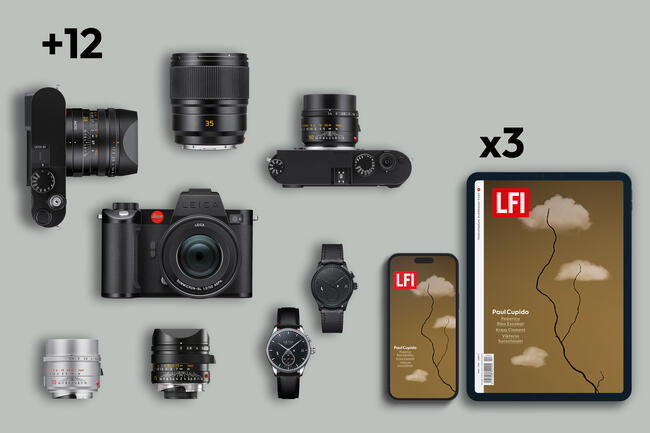 Register your Leica. Enjoy exclusive benefits.
By registering a Leica Account, you can extend the warranty on your Leica product for an additional 12 months and receive three digital editions of LFI Magazine. This offer covers all Leica cameras and lenses from the M-System, SL-System and Q series, as well as Leica Watches.