Image

The Leica Pinmaster family combines more than 100 years of premium optics and 25 years of pioneering achievement in distance determination. This makes these laser rangefinders the perfect tools to hit every green in regulation. Leica makes use of its position as world market leader in premium compact rangefinding and adapts these skills perfectly to the demands of golf.
With its magnification factor of 7x and its crystal clear image, the Leica Pinmaster are perfectly adjusted to all the demands on the golf course: the carbon-fibre-reinforced body is so light and compact that the Leica Pinmaster do not only fit into every hand but also into every golf bag. And with the patented AquaDura® coating dirt and rain simply roll off. This makes the Pinmasters your perfect companions on every round of golf.
Image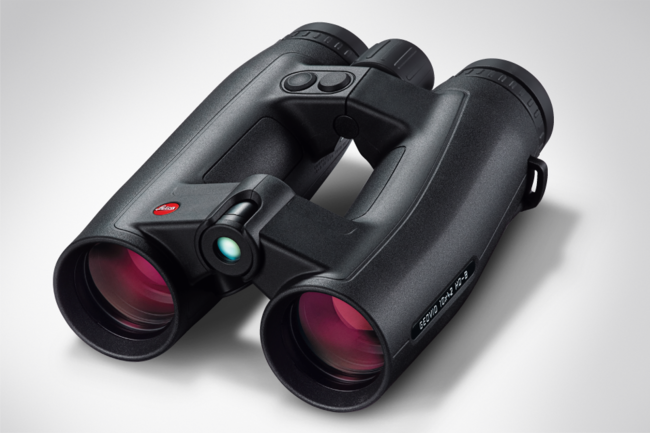 The cutting-edge of laser rangefinding technology
Time and again, Leica has set milestones in distance determination. As long ago as 1992, Leica introduced the first Geovid – derived from the Vector military rangefinder.
Ten years later, Leica presented the first compact rangefinder - the LRF 800 – and, in 2004, the second generation Geovid was launched. For the first time, a rangefinder looked like real binoculars. This wasn't a derivative of a military device, but an independent development created especially for the sports market. Due to its extremely robust construction, its reliability and compact form, it is still in use and on the market today. Since 2005 technicians have worked on optimising the Geovid – with increased range, an integrated ballistic system, and general efficiency improvements.
Image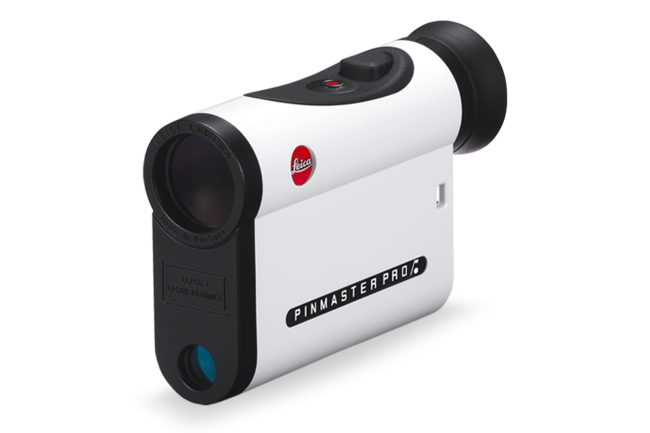 There's more than meets the eye
Leica combines outstanding optics with perfect handling. Its products are extremely robust and dependable and also lightweight. For its Geovid models Leica, only uses high-density aluminium and magnesium alloys, and carbon-fibre reinforced materials for the CRF-models.
For maximum reliability, all glass, metal and electronic components exclusively come from brand suppliers. In order to meet its own high quality standards, all Leica products are subject to the strictest controls and are tested in long-term endurance tests. A focussing dial, for example, runs through tens of thousands of cycles at different temperatures in the lab before it is approved. The sealing of the electronic and optical components with special sealants is also tested in the lab. Only rangefinders that are 100 percent water and gas proof meet Leica's strict requirements.
Image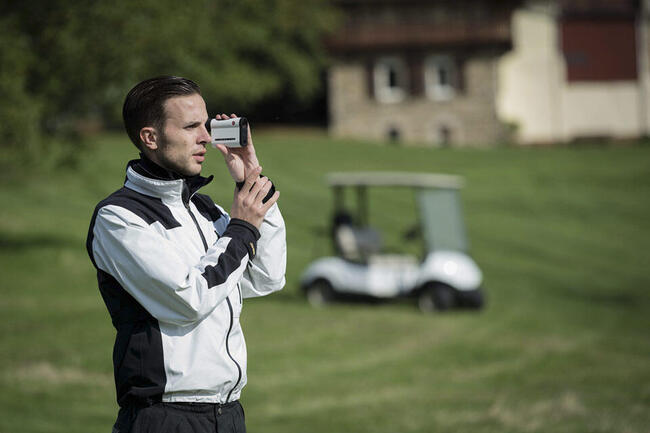 Outstanding optical performance
A clear view, even under critical conditions
With the term "Leica DNA", Leica means the high quality requirements that all Leica products meet: minimised stray-light, optimum contrast, perfect colour fidelity, outstanding performance data, and high light transmission. Leica rangefinder products impress with optical excellence and allow the best vision and unique detail resolution, even in poor light. This is made possible by Leica's specially developed and patented optical designs. The most recent pioneering innovation was the Perger-Porro prism, which is incorporated in the Geovid series.
Thanks to its sensitive automatic brightness control, as well as optimised ambient light suppression, the Geovid's brilliant LED-display is bright and easily legible, without any dazzle or glare. That way the user's eyes, which have already adjusted to darkness, aren't irritated. On top of that, Leica exclusively works with class 1 lasers, which guarantee absolute safety for the eyes.
All Leica rangefinders represent exceptionally reliable performance measurement, whatever the conditions. Measurement time is only 0.3 seconds, and the rangefinders offer high detection rates even at long distances.