Image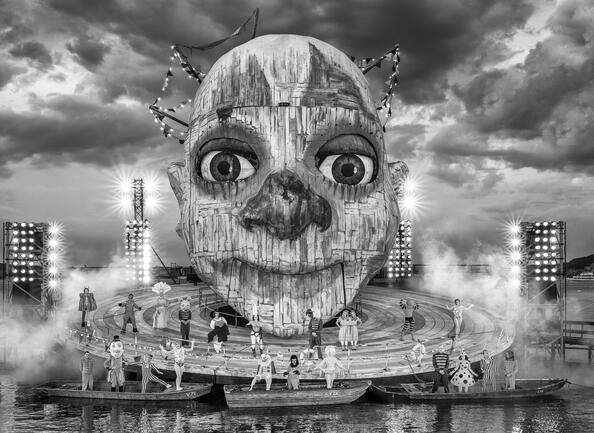 17.07.2019 – 18.08.2019
Emanuele Scorcelletti, an italian photographer and photojournalist, presents the exhibition of Giuseppe Verdi's opera "Rigoletto" at the Bregenz Festival by the lake. He is a master of behind-the-scenes shots and gives his pictures his own style with humor and creative perspectives. The highlight of his work at the Bregenz Festival is the staged photography of performers between dream and reality.
Emanuele Scorcelletti
Emanuele Scorcelletti, born in 1964 in Luxembourg, won the World Press Photo Award in 2003.
 
Bregenz Festival
Platz der Wiener Symphoniker 1 | 6900 Bregenz | Austria
Emanuele Scorcelletti
17/07/2019 - 18/08/2019
Seilergasse 14
1010 Vienna
Austria
Opening hours
Monday - Saturday 10.00 am - 06.00 pm
Bregenz Festival