Image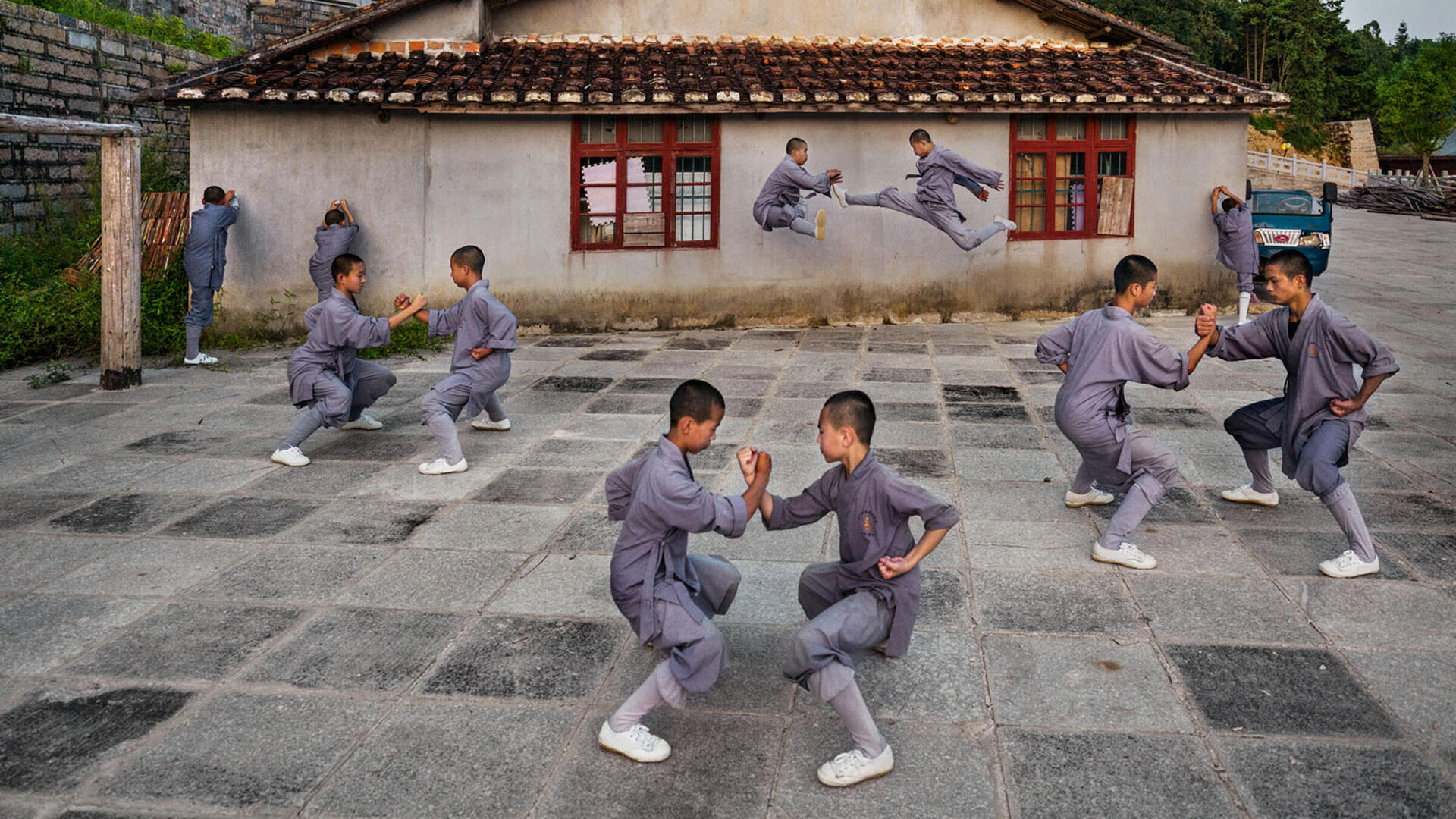 The Challengers
of the World
Deserve Witnesses
Photography is literally about wandering.
I think that travel, seeing the world, and experiencing the planet we live on, is one of the most important things we can do. I love revisiting places and seeing how a country has evolved since the last time I was there. I've been to China many times for different photographic projects. In the early 1980s, it was really off-the-grid in terms of its interaction with the rest of the world. Fast forward 35 years and it's unimaginable – the change, the transformation, it's an economic powerhouse. It's a visually rich country, with great traditions, art and culture. And the people are open to being photographed. This picture was shot in 2019 and, for me, it captures China perfectly: a modern country, deeply rooted in tradition. I was impressed by the agility of those Shaolin monks practicing – you had to be quick to capture them almost flying.
The Challengers of the World Deserve Witnesses
Image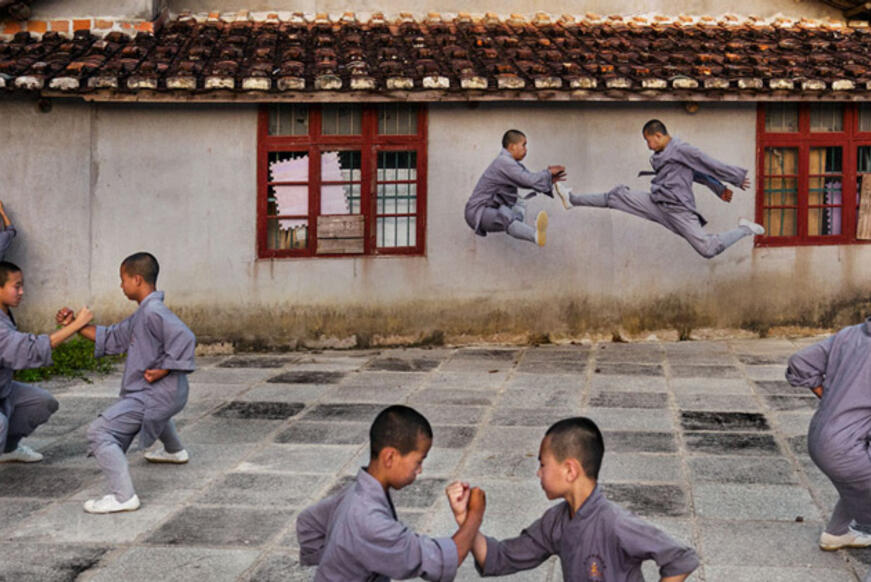 Image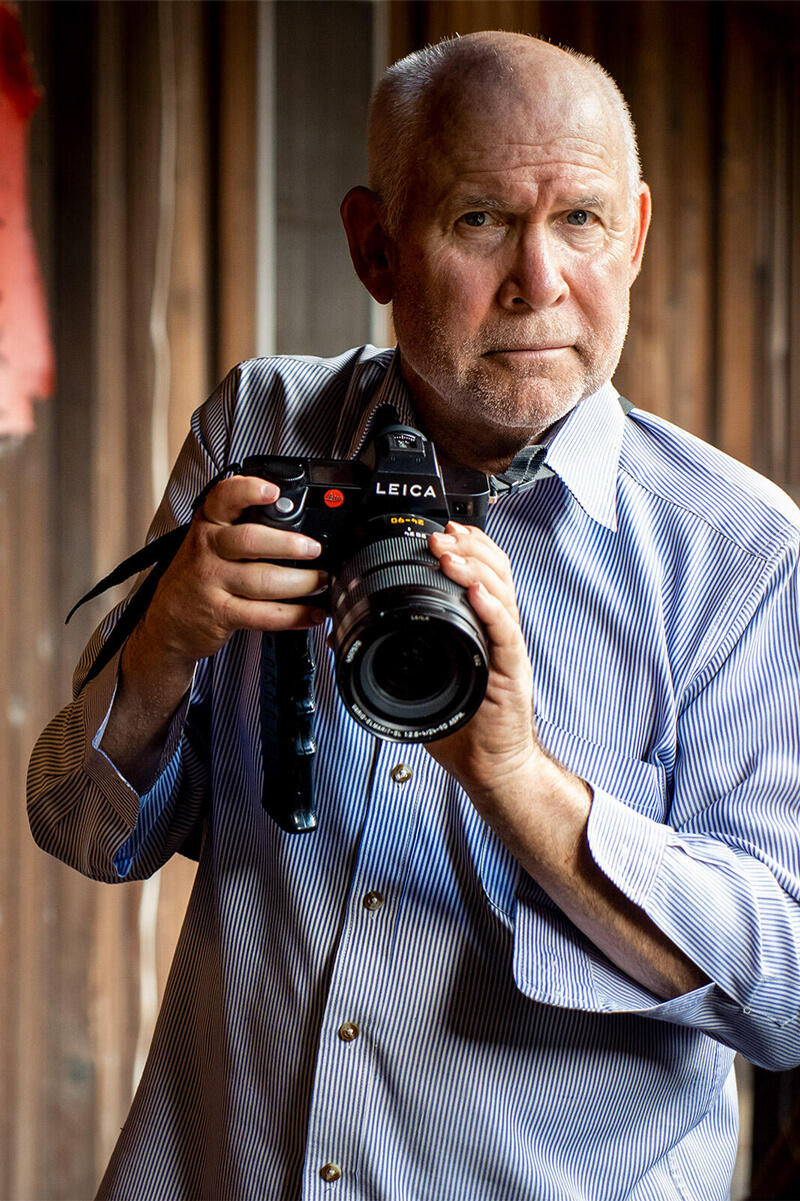 I'm a visual storyteller.
Steve MacCurry
Image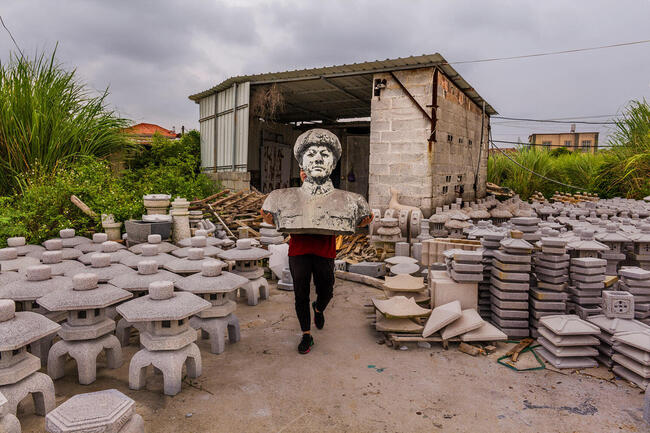 Image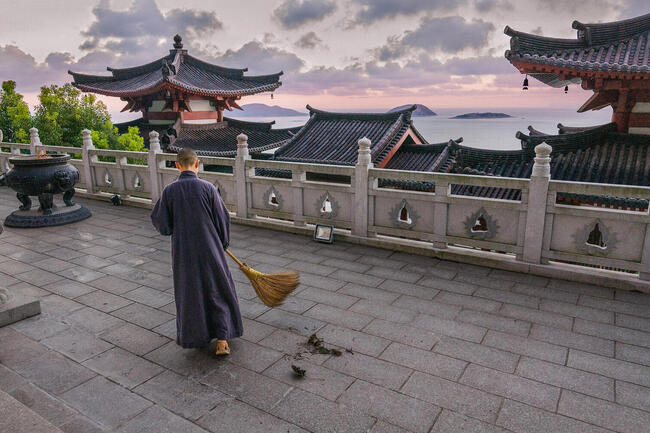 Image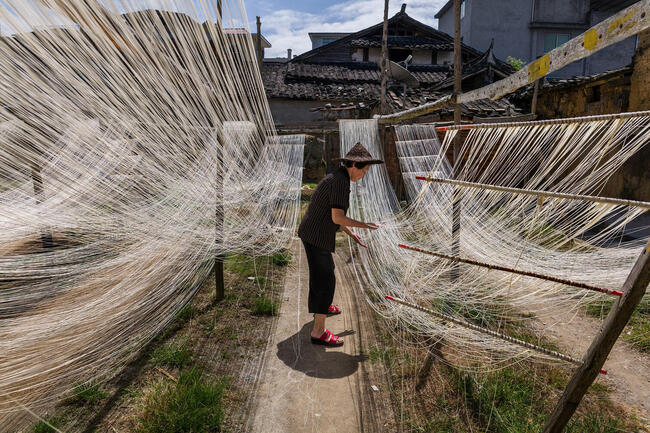 I started from scratch, finding my own way and my own resources. It was hard, but I was completely free. I felt like I had all the time in the world. Everything was fresh and new. It was very exciting to go out and photograph something for the first time.
One of my first overseas trips was to Mexico. I enjoyed being able to walk around and photograph without any deadlines, any assignments, or any pressure; the world was my blank canvas. My career really started when I managed to cross the Afghanistan border in 1979, disguised as a Pashtun. It was there that I took what became an iconic picture: SHARBAT GULA. For more than four decades now, my work has spanned conflicts, vanishing cultures, ancient traditions and contemporary cultures. I have evolved into what I call a visual storyteller. Most of my images are grounded in people and stories. I look for that unguarded moment and try to convey some part of what it is like to be that person – or in a broader sense, to relate their life to the human experience as a whole. The choices I make when photographing are influenced by the stories I want to tell.
A strong image is the one with rhythm, harmony and full of emotional content.
I tried many cameras and decided to adopt the Leica SL-System for several reasons that were immediately evident. First of all, the image quality is unbelievable; I've never seen anything comparable, and the EVF screen is very bright, large, and of exceedingly good quality. This was the only mirrorless camera that looked right and felt right when I put my eye to the viewfinder. Secondly, the quality of the optics. I had no doubts about this, but personally testing the files allowed me to understand its full potential. And finally, the camera's usability. Leica cameras are exceptional.