Image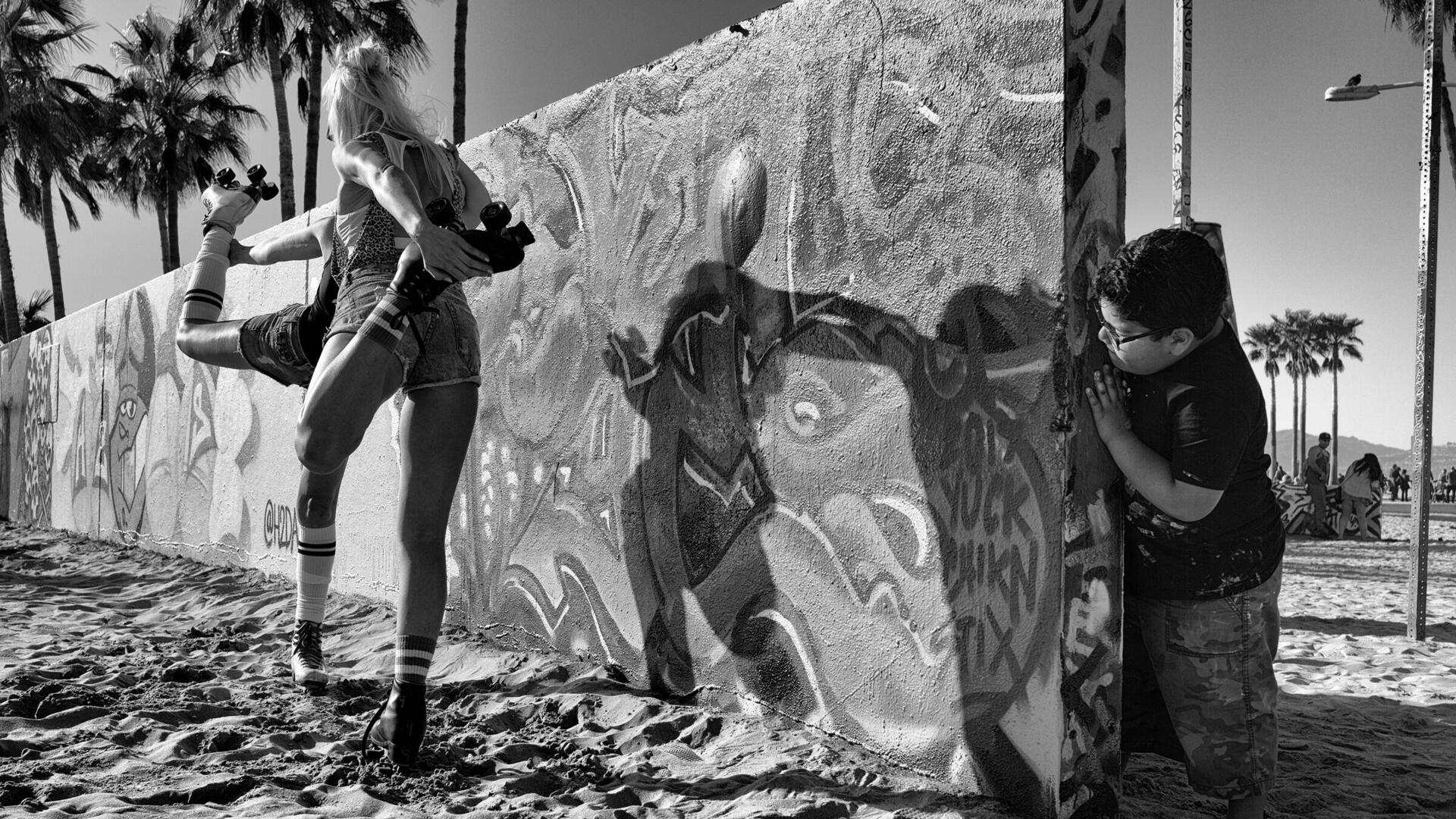 The Sparkles
of the World
Deserve Witnesses
I LOVE IT WHEN A PICTURE TELLS ME A WHOLE STORY.
I love the spontaneity of this picture. It speaks about the transition from the innocence of childhood to becoming an adolescent; a perfect embodiment of what I love to capture – carefully composed and juxtaposed moments that surprise people. This photo always makes people laugh, and I love that! I saw the girls on the sand, taking selfies in their roller skates, which I thought was quite odd. A little boy then suddenly peeked from behind the graffiti-covered wall. I was kicking myself for not having captured this first opportunity, but I knew it might happen again. I prepared myself, and a few seconds later his friend did the same thing – that's when I took this picture. For this project, I used my favourite Leica: the Leica M Monochrom. It's the only street camera that sees exclusively in black and white.
The Sparkles of the World Deserve Witnesses
Image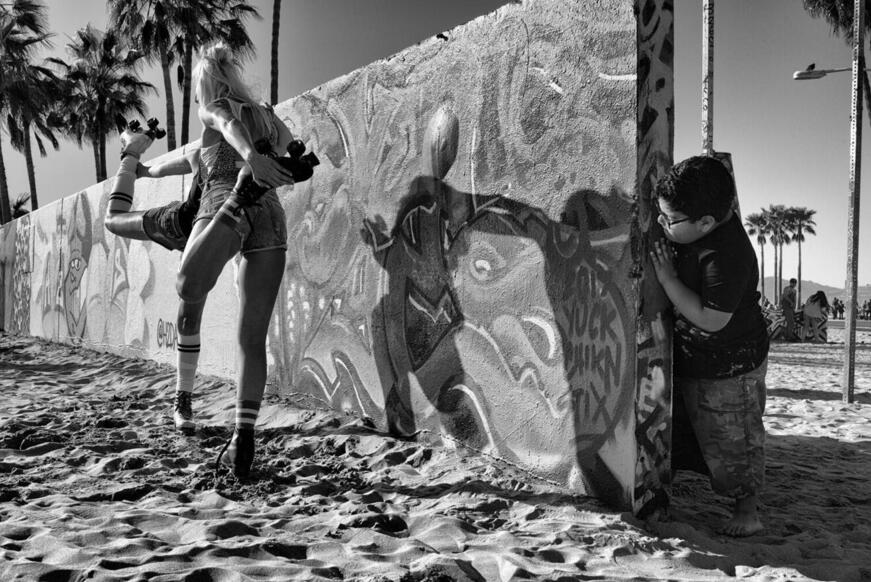 Image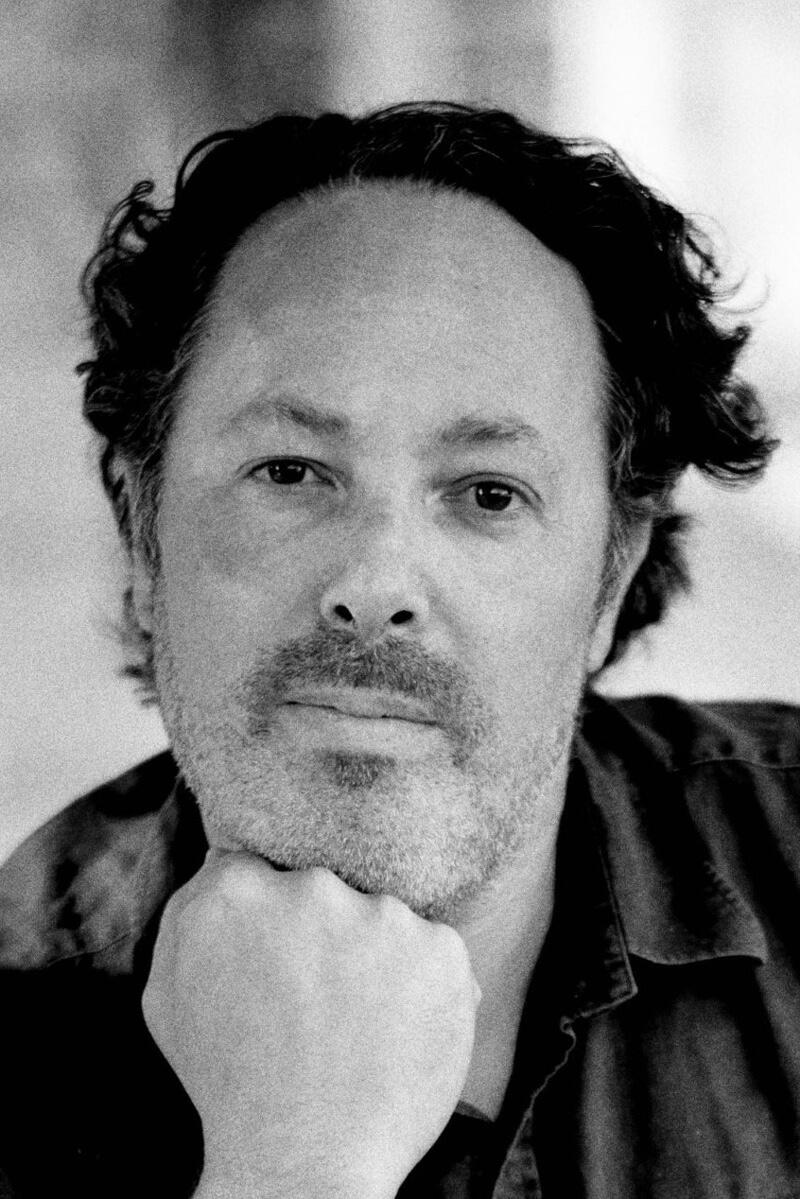 Break the rules, shoot against the light, take risks!
I was born on a small Israeli kibbutz near the Lebanese border, but I grew up in the suburbs of Paris. I currently live in California with my wife and two teenage children. Although I've had a passion for photography my whole adult life, it wasn't until about six years ago that I shifted my day-to-day work to photography.
I think my style flows from the kind of images I naturally enjoy making. I tend to prefer black and white for its aesthetic, but also because it is more flexible and I like to be able to capture candid moments, regardless of the lighting conditions. I focus on composition and geometry too, however I don't think of a specific style when I shoot, I just go for what makes me happy in that moment.
Image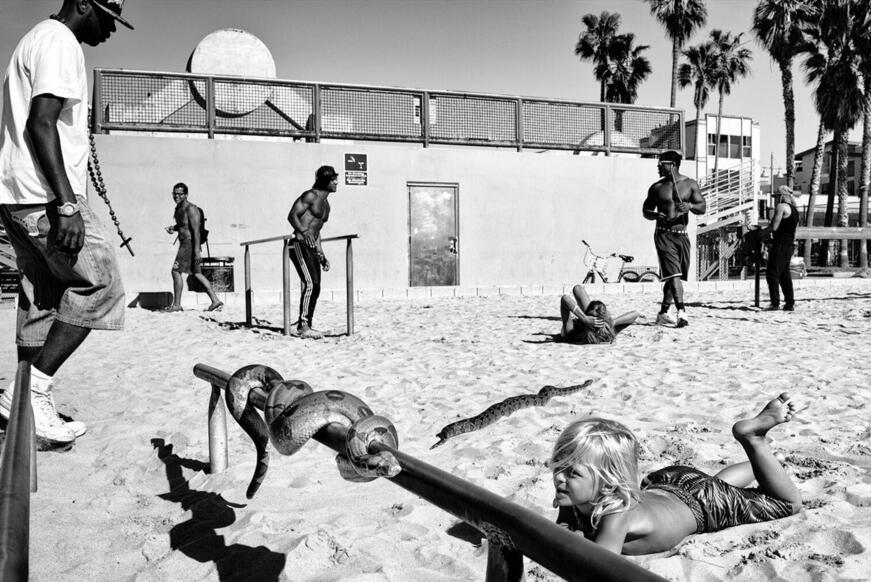 Image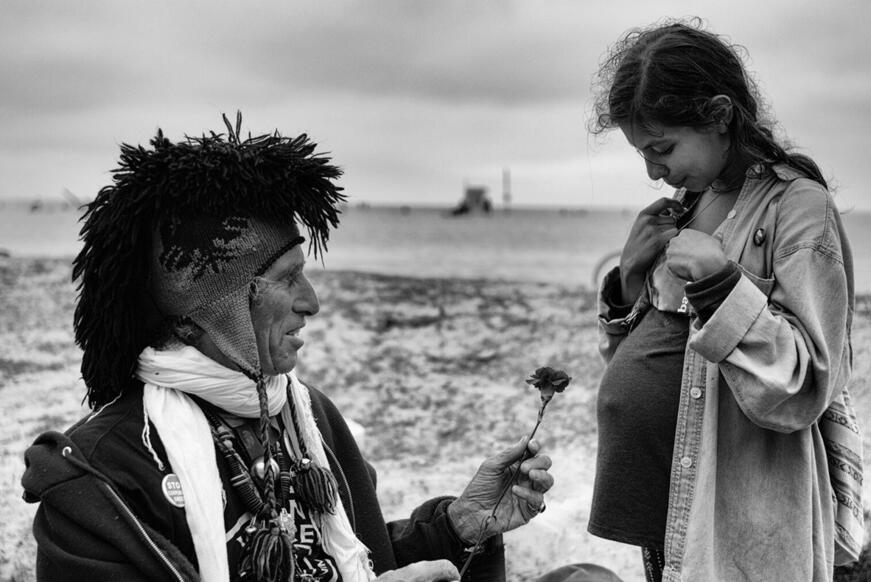 Image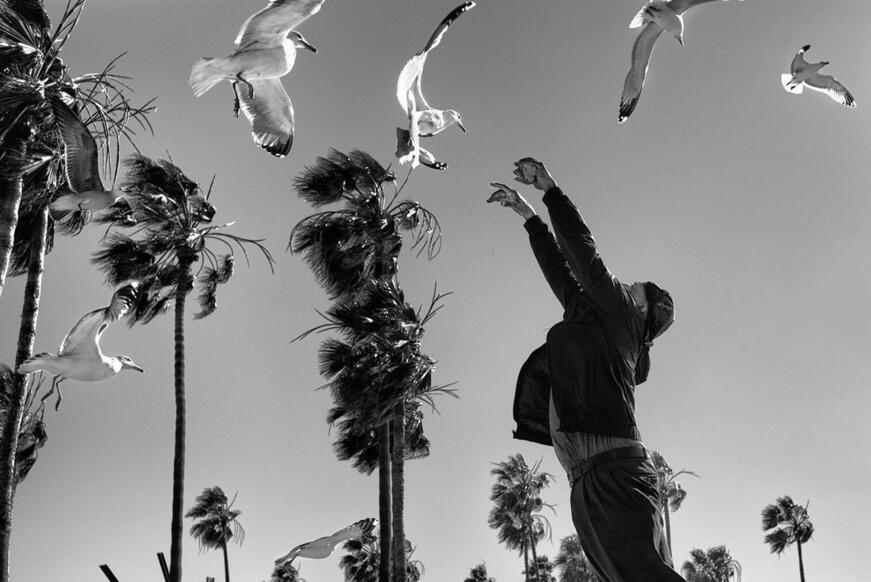 Image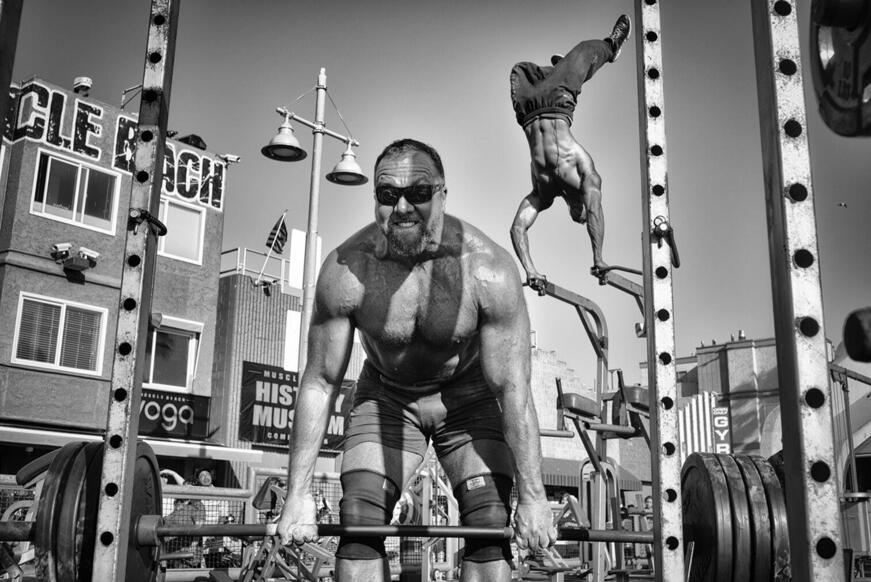 Image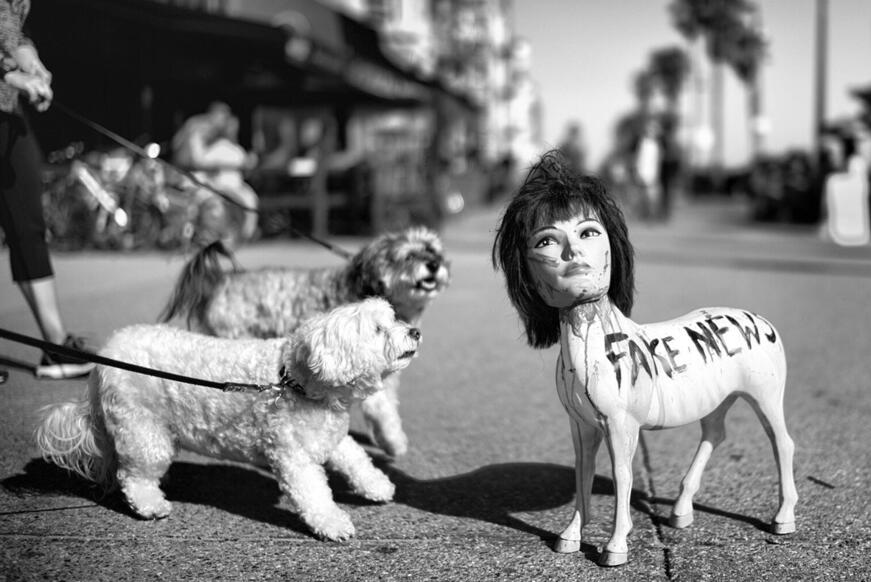 Image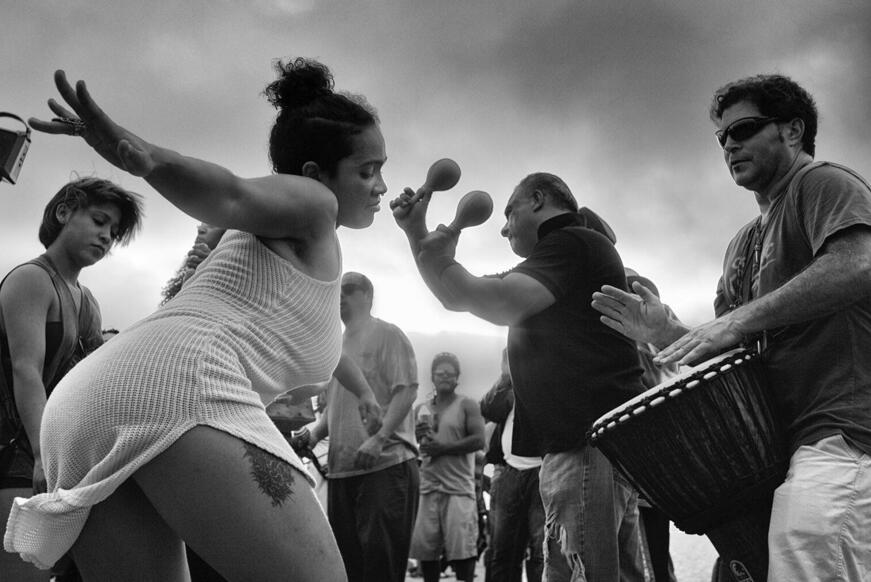 Image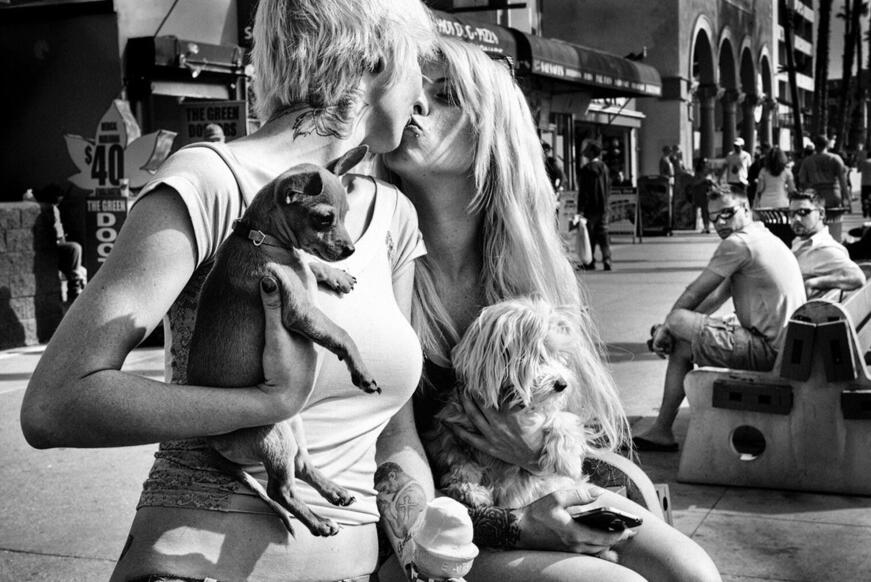 Image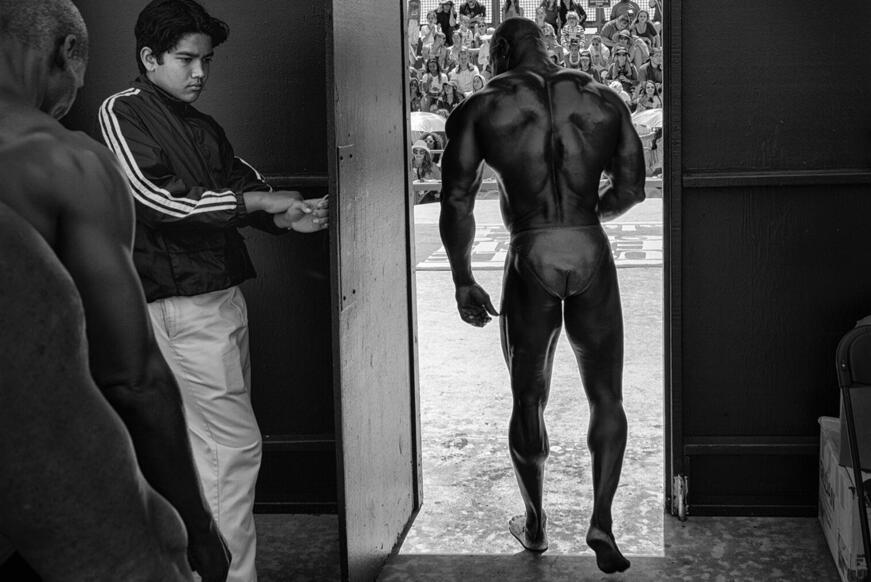 PHOTOGRAPHY IS A PASSPORT INTO OTHER PEOPLE'S LIVES
It's the simplest street camera there is. Cameras are so complicated these days, even for me, a computer engineer by training! With the Leica M, I don't feel like there's a camera between me and the moment. The camera is so simple that it erases itself; it's just an extension of me. One day during a trip to Paris, I decided to rent a Leica M9 with a 35mm lens – I fell in love right there and then. It was my birthday a month later, so I bought my first digital Leica M and I never looked back.