Image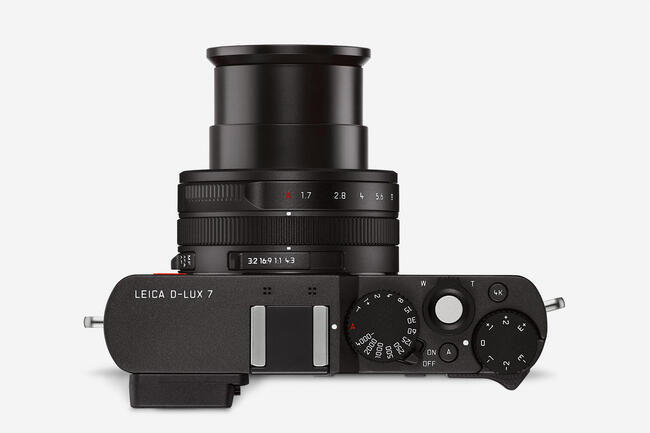 The outstanding optical quality of the D-Lux 7 is achieved by both a fast aperture (f/1.7–2.8) and a long focal length of 10.9 - 34 mm (24–75 mm equivalent) with its built-in lens. 
The D-Lux 7 delivers impressive results across a multitude of photographic genres including portrait, landscape, architecture, macro and photo-journalism.
The impressive visual qualities of the D-Lux 7 really start to shine in low-light situations - especially when shooting without a flash. 
Image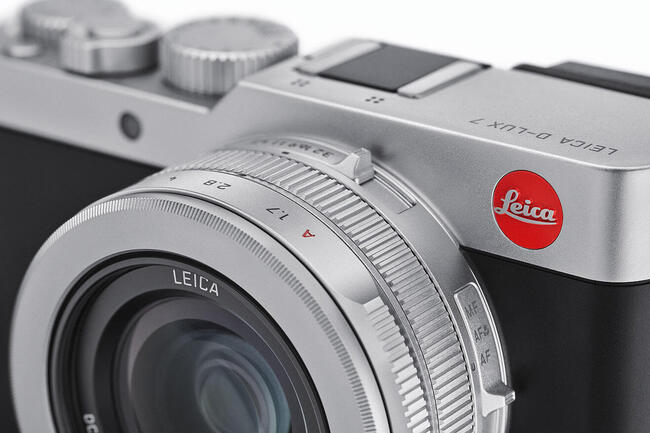 Take it to the next level
The D-Lux 7 features a newly developed 17-megapixel sensor. Delivering the full resolution, independent of the selected aspect ratio (3:2, 4:3, 16:9), the sensor provides greater details in every image.
The large size of the 4/3rd sensor consequently leads to larger pixels, that in turn are able to collect more light which reduces image noise and makes the D-Lux 7 ideal for available light photography.
Image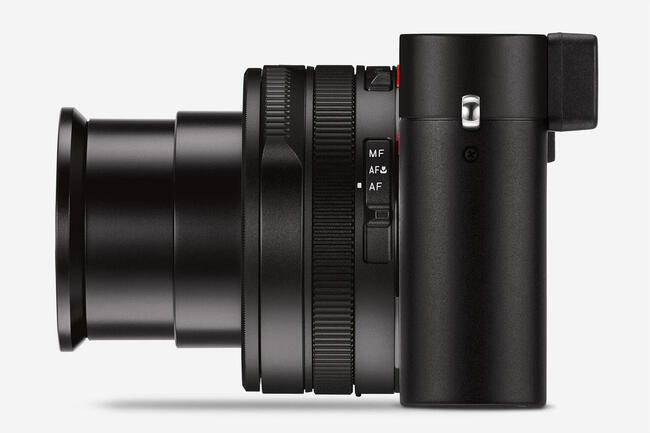 Equipped with an extremely fast autofocus, shooting up to 11 frames per second the D-Lux 7 is guaranteed to capture and preserve even the most fleeting of moments.
Additionally, the D-Lux 7 is equipped with an innovative post-focus function that enables photographers to define the focus point even after taking the picture. 
Image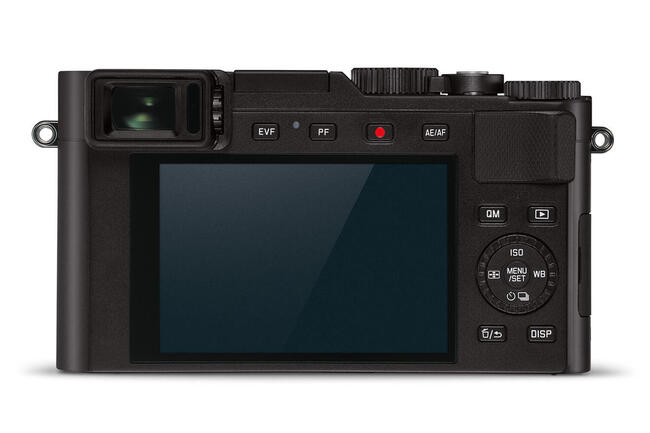 The D-Lux 7 features a high resolution electronic viewfinder with 2,760K pixels for extremely precise framing and a 3-inch touchscreen with a resolution of 1,240K pixels.
Using the touchscreen enables the photographer to both conveniently control the D-Lux 7 and reliably judge the quality of an image straight after shooting it.
Image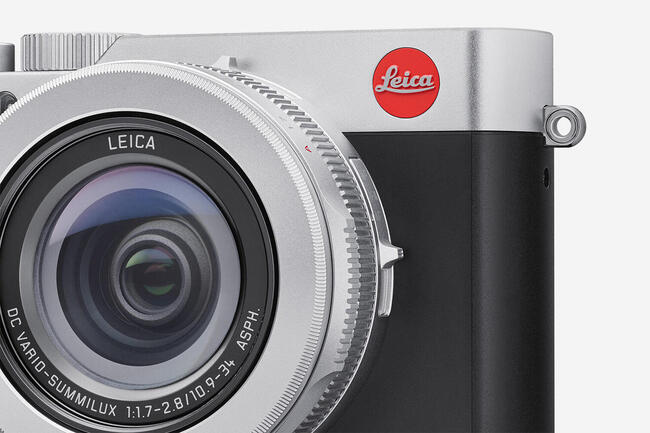 When life is moving too fast for a single picture, the D-Lux 7 video function will definitely do the trick. With 4K resolution - four times higher than Full HD - and up to 30p in MP4-format, the D-Lux 7 is destined to capture moving images in glorious detail.
Accompanying the video function, the 4K-photo function can be used to extract and save still pictures directly from video footage at a resolution of up to 8 megapixels.
Image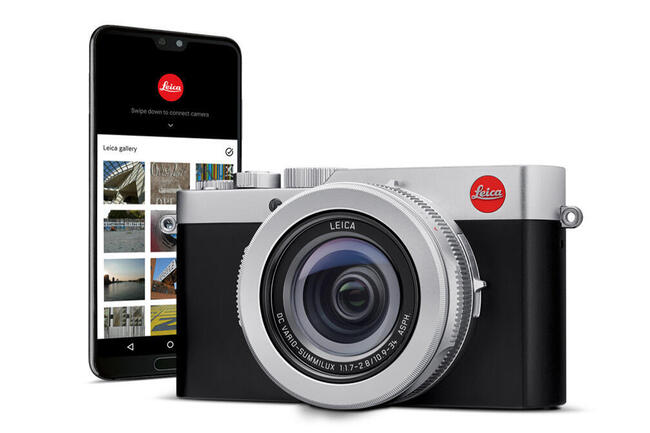 Easily pair and connect your Leica D-Lux 7 via Bluetooth. Use the remote wakeup function to connect to your Leica camera, even when it is off and out of reach. With automatic clock setting, your cameras' date and time are always in sync with your smartphone. Take advantage of the energy efficient Bluetooth® technology to always stay connected while you are on the go.
In combination with the Leica FOTOS App, the D-Lux 7 does not only offer fast access and the sharing of images via social media – it can even be triggered remotely.
PIM Documents Technical Files
Leica D-Lux 7
Order no.
silver: 19115 (E-Version), 19116 (U-Version), 19117 (TK-Version), 19118 (IN-Version)
black: 19140 (E-Version), 19141 (U-Version), 19142 (TK-Version)
| | |
| --- | --- |
| Lens | Leica DC Vario-Summilux 10.9-34 f/1.7-2.8 ASPH., 35mm camera equivalent: 24 - 75mm, aperture range: 1.7 – 16 / 2.8 - 16 (at 10.9 / 34mm) |
| | |
| --- | --- |
| Optical Image stabilization | Optical compensation system |
Focusing range
AF
0.5m / 1´6" to ∞
AF Macro / MF / Snapshot Modes / Motion Pictures
Maximum wideangle setting: 3cm / 1 3/16" to ∞
Maximum telephoto setting: 30cm / 1 17/8" to ∞
Image sensor
4/3" MOS sensor, total pixel number: 21,770,000,
effective pixels: 17,000,000, primary color filter
| | |
| --- | --- |
| Minimum Illuminance | approx. 5lx (when i-Low light is used, the shutter speed is 1/30 s) |
| | |
| --- | --- |
| Shutter system | Electronically and mechanically controlled |
Shutter speeds
Still pictures
T (max. approx. 30min),
60 - 1/4000 s (with the mechanical shutter)
1 - 1/16000 s (with the electronic shutter function)
Motion pictures
1/25 - 1/16000 s (When [4K/100M/24p] is set in [Rec Quality])
1/2 - 1/16000 s (When Manual Exposure Mode is set and [MF] is selected)
1/30 - 1/16000 s (Other than the above)
Continuous recordable time:
– When the resolution for [Rec Quality] is set to [FHD]: 29 minutes
– When the resolution for [Rec Quality] is set to [4K]: 15 minutes
Series exposure
Continuous series exposure frequency
Electronic / mechanical shutter: 2fps (L) / 7fps (M) / 11fps (H)
Number of serially recordable pictures
With RAW files: 32 or more*
Without RAW files: 100 or more*
* Based on CIPA standards and a card with a fast read/write speed
Exposure
Exposure control modes
Program (P), Aperture-priority (A), Shutter-priority (S),Manual setting (M)
Exposure compensation
±5EV in 1/3 EV steps (±3EV dial setting range)
Exposure metering modes
Multi-zone, center-weighted, spot
Recording file formats
Still pictures
RAW/JPEG (based on "Design rule for Camera File system" and on the "Exif 2.31" standard)
Motion pictures (with audio)
[MP4]
3840a2160/30p (100 Mbit/s)
3840a2160/24p (100 Mbit/s)
1920a1080/60p (28 Mbit/s)
1920a1080/30p (20 Mbit/s)
1280a720/30p (10 Mbit/s)
Audio recording format
AAC (stereo)
Monitor
3.0" TFT LCD, resolution: approx. 1,240,000 dots,
field of view: approx. 100%, aspect ratio: 3:2,
touch screen functionality
Viewfinder
0.38" LCD viewfinder,
resolution: approx. 2,760,000 dots,
field of view: approx. 100%, aspect ratio: 16:9,
with diopter adjustment -4 to +3 diopters,
Magnification: approx. 0.7x (35mm camera equivalent),
eye sensor
Flash CF D
 
External flash unit (included in scope of delivery)
Attachment
In the camera's hot shoe
Guide number
10 / 7 (with ISO 200 / 100)
Flash range (with ISO AUTO and no ISO limit set)
Approx. 0.6 - 14.1m/2 - 46´ / 0.3 - 8.5m/1 - 27´
(at shortest / longest focal length)
Illumination angle
Matched to cover the lens' shortest focal length of 10.9mm
Flash modes (set on camera)
AUTO, AUTO/Red-Eye Reduction, ON, ON/Red-Eye Reduction,
Slow Sync., Slow Sync./Red-Eye Reduction, OFF
Dimensions (W x H x D)
Approx. 31 x 41.5 x 30mm / 1 7/32 x 1 5/16 x 1 11/64"
Weight
Weight Approx. 25g / 0.05lb
Recording media
SD / SDHC* /SDXC* memory cards,
(*UHS-I/UHS Speed Class 3)
Wi-Fi
Compliance standard
IEEE 802.11b/g/n (standard wireless LAN protocol)
Frequency range used (central frequency)
2412- 2462MHz (1 to 11ch), maximum output power: 13dBm (EIRP)
Encryption method
Wi-Fi compliant WPA™ / WPA2™
Access method
Infrastructure mode
Bluetooth function
Compliance standard
Bluetooth Ver. 4.2 (Bluetooth low energy (BLE))
Frequency range used (central frequency)
2402 to 2480MHz, maximum output power: 10dBm (EIRP)
| | |
| --- | --- |
| Operating temperature/ humidity | 0 - 40°C (32 - 104°F) / 10 - 80% RH |
Power Consumption
2.1W/2.8W (When recording with monitor/viewfinder)
1.7W/1.9W (When playing back with monitor/viewfinder)
Terminals / Interfaces
[HDMI]: Micro HDMI Type D
[USB/CHARGE]: USB 2.0 (High Speed) Micro-B
| | |
| --- | --- |
| Dimensions (W x H x D) | approx. 118 x 66 x 64mm / 4 21/32 x 2 41/64 x 2 9/16" |
| | |
| --- | --- |
| Weight | approx. 403g/14,2 oz / 361g/12,7 oz |