Image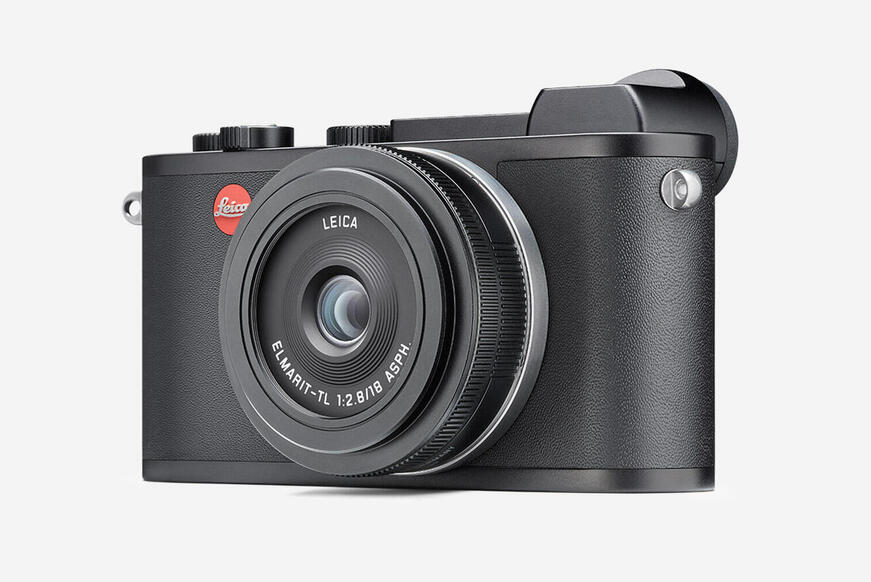 Image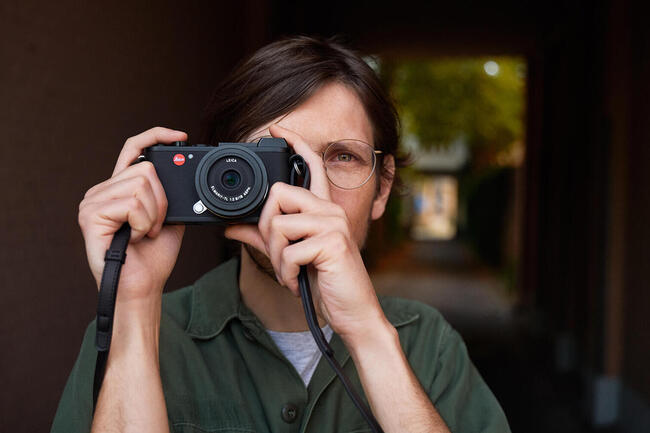 Light, compact and always with you.
No matter where the opportunity arises - the Leica CL is ready and fast enough to capture every moment.
Image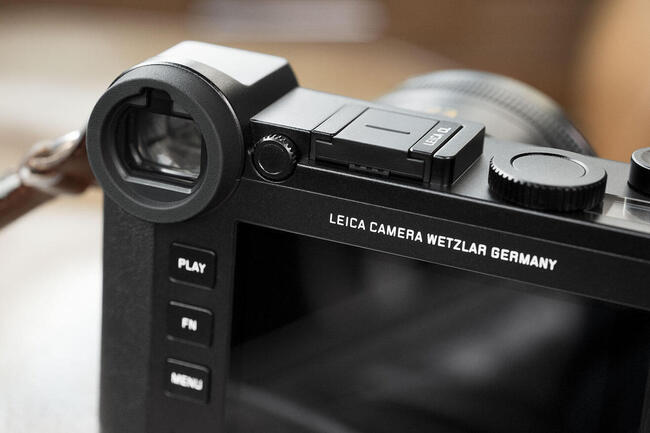 With a 24 megapixel sensor, a fast autofocus and shooting up to 10 frames per second, the Leica CL delivers pristine image quality. And with its high resolution EyeRes® viewfinder, no moment passes unnoticed.
Image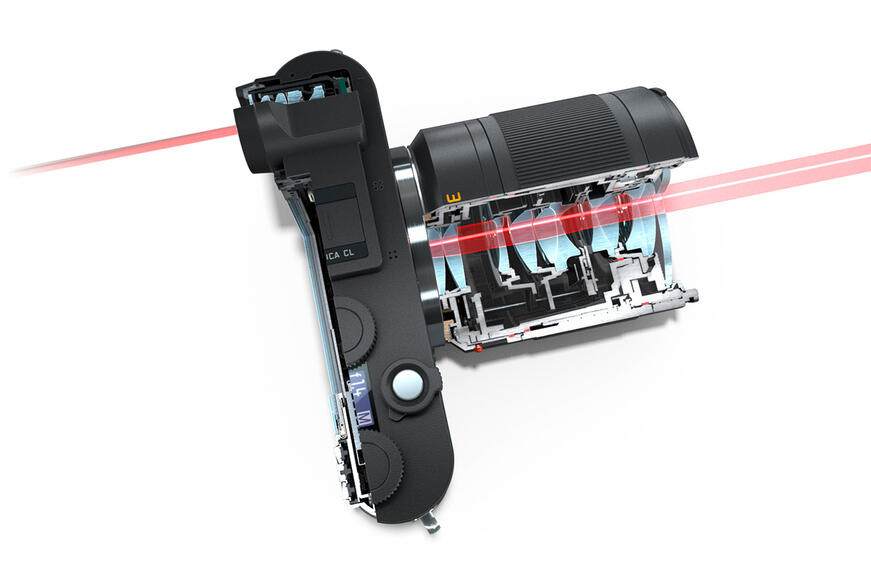 Image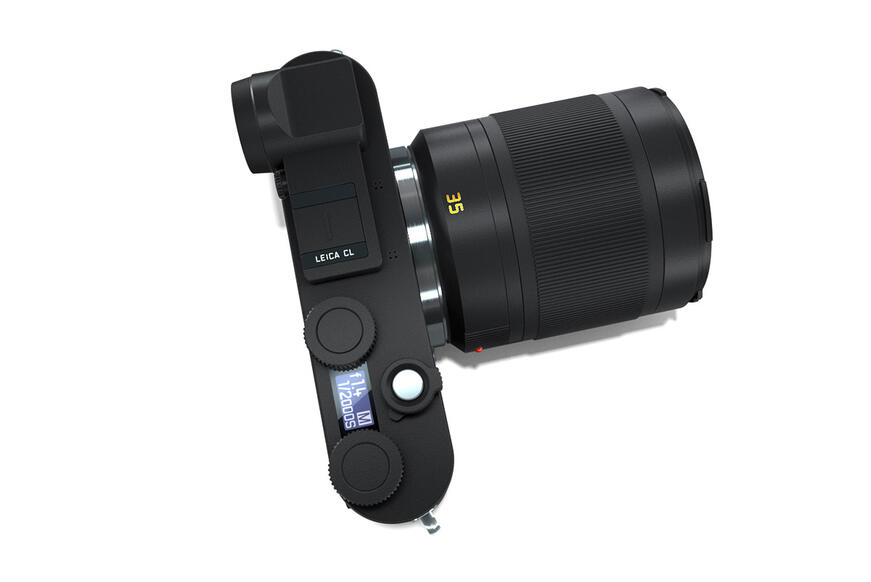 Image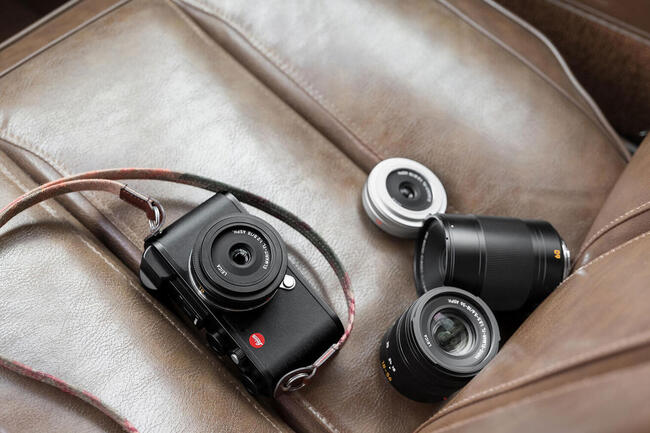 Made for the world's best lenses
Leica lenses portray reality in every detail - no matter if the photographer is working at the wide angle or telephoto position.
The compact size of every lens supports the portability of the Leica CL System.
Image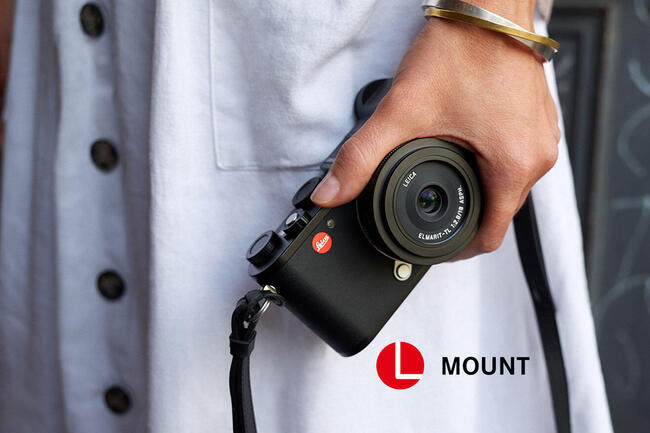 The iconic design of the Leica CL has been proven for more than 100 years and enables full concentration on the image.
The L-Mount guides this concept into the future and provides compatibility with countless Leica and third-party-lenses.
Image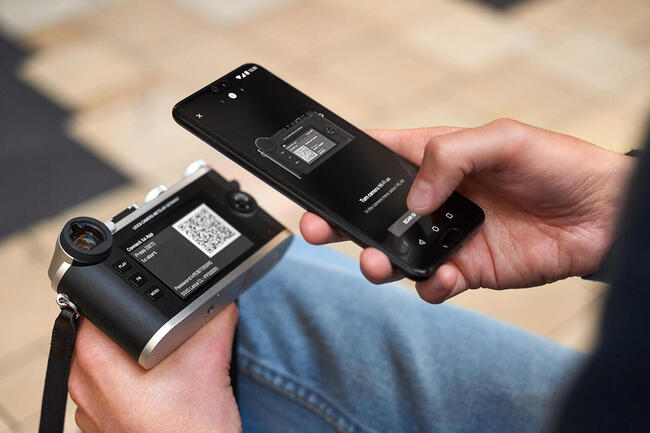 Thanks to the easy connection to the Leica FOTOS App, images can be transferred instantly from the camera to the smartphone, to share them via Social Media.
Image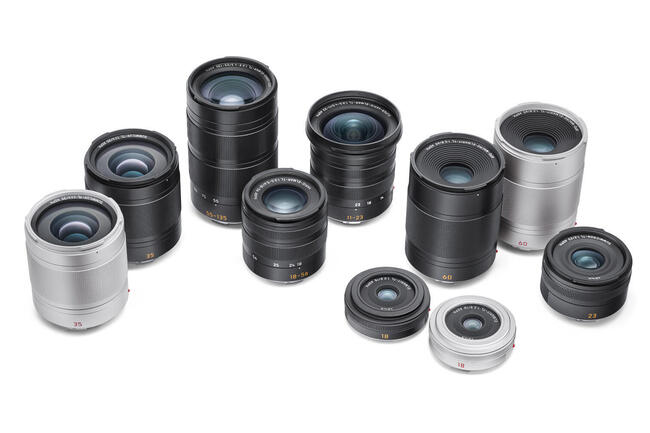 Leica TL-Lenses
Masterpieces of optical design
The exceptional imaging performance of Leica lenses has evolved from more than 150 years of experience in the development of precision optical instruments.
The lenses for the APS-C System are naturally also characterised by our dedication to optical perfection.
Image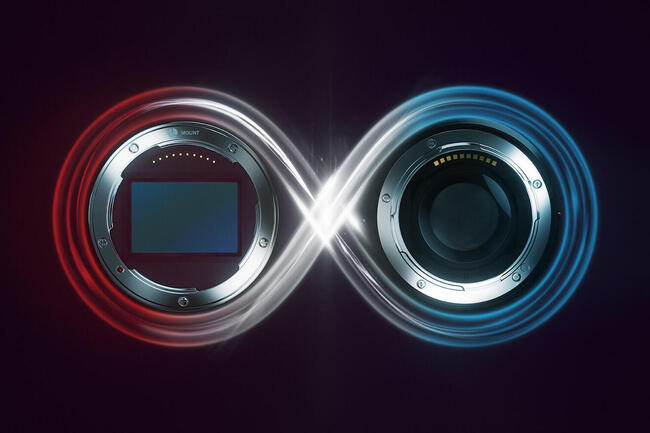 A new era of creative freedom
The L-Mount marks the start of a new era of lens compatibility without compromise. Never before has one lens mount standard allowed for an almost limitless array of options in combining different interchangeable lenses with cameras featuring different sensor formats.
With the alliance between Leica Camera, Panasonic and Sigma, a combined 250 years of experience in the field of lens and camera construction will be consolidated in one platform. For the photographer, this opens up the chance to compile endless variations of camera-lens combinations from the extensive product portfolios of all three manufacturers, and so continually find the best solution for any photographic situation.
Find out more at www.l-mount.com
PIM Documents Technical Files
Camera type
Digital APS-C system camera
Lens Mount
Leica L bayonet with contact strip for communication between lens and camera
Compatible lenses
Lenses with Leica L-Mount (TL- and SL- Lenses), Leica M/R lenses using the Leica M-Adapter L/R-Adapter L
Sensor
APS-C sized CMOS sensor (23.6 x 15.7 mm) with 24.96/24.24 million pixels (total/effective), aspect ratio 3:2
Photo Resolution
Total Pixel: 6088 x 4100 Pixel (24,96MP), Effective Pixel: 6032 x 4032 Pixel (24,32MP), Active Pixel 6024 x 4024 Pixel (24,24MP), DNG: 6016 x 4014 Pixel (24 Megapixel), JPG: 6000 x 4000 Pixel (24 Megapixel), 4272 x 2856 Pixel (12 Megapixel) oder 3024 x 2016 Pixel (6 Megapixel)
Foto-file format/compression rate
Optional: DNG, JPG, or DNG + JPG
Video resolution / frame rate
Optional: 3840 x 2160 p (4K) 30 fps, 1920 x 1080 p (FHD) 60 fps, 1920 x 1080 p (FHD) 30 fps or 1280 x 720 p (HD) 30 fps
Video recording format
MP4
Video recording time
Depending on ambient or housing temperature video recordings are possible up to a maximum length of 29 minutes, maximum file size is 4 GB. If a recording exceeds this limit, the respective part is automatically stored in another file
Processor
MAESTRO II Generation
Storage media
SD/SDHC/SDXC memory cards, UHS II-standard is supported
ISO range
Automatic, ISO 100 to ISO 50000
White balance
Automatic, presets for daylight, cloudy, halogen lighting, shadow, electronic flash, memory slots for manually metered settings (2 slots TL2, 1 slot CL), manual color temperature setting
Autofocus System
Contrast-based
Autofocus metering methods
Single point, multi-zone, spot, face detection, touch AF, touch AF + release
Exposure modes
Program mode, aperture priority mode, shutter speed priority mode and manual setting mode, video
Scene Modes
Fully automatic, sport, portrait, landscape, night portrait, snow/beach, fireworks, candlelight, sunset, digiscoping, miniature, panorama, HDR
Exposure metering methods
Multi-zone, center-weighted, spot
Exposure Compensation
±3 EV in 1⁄3 EV increments
Automatic exposure bracketing
Three pictures in graduations up to ± 3EV, adjustable in 1⁄3 EV increments
Shutter speed range
30 s to 1⁄25000 s (up to 1⁄8000 s with mechanical, beyond that with electronic shutter)
Picture series
Max. approx. 10 fps with mechanical shutter/ 10 fps with electronic shutter function, max. approx. 33 pictures (DNG+JPG) and max. aprrox. 140 pictures (JPG only) at full speed, then depending on memory card properties
Flash modes
Adjustable with attached, system compatible flash
Flash exposure compensation
±3 EV in 1⁄3 EV increments
Flash sync speed
1⁄180 s
Self-timer
Selectable delay time 2 or 12 s
 
Monitor
3" TFT LCD, 1.04MP, touch and gesture control possible
Viewfinder
Resolution: 1024 x 768 pixels (2.36 MP), enlargement: 0.74x, aspect ratio: 4:3, eye relief: 20 mm, eyepiece: adjustable ± 4 dioptres, with eye sensor for automatic switching between viewfinder and monitor
Top-Display
Resolution: 128 x 58 pixels
ISO Accessory shoe
ISO accessory shoe with center and control contacts for Leica flash units
Tripod thread
A 1⁄4 DIN 4503 (1⁄4")
WLAN
Satisfies IEEE 802.11b/g/n standard (standard WLAN protocol), channel 1-11, encryption method: WLAN-kompatible WPA™/WPA2™
Power supply
Leica BP-DC12 lithium ion battery, rated voltage 7.2 V (7.2 V D.C.), capacity 1200 mAh, (based on CIPA standard): approx. 220 pictures, charging time (after total diwscharge): approx. 140 min
manufacturer: Panasonic Energy (Wuxi) Co., Ltd. made in China
Charger
Leica BC-DC12, input: AC 100–240 V, 50/60 Hz, automatic switching, output: DC 8.4 V 0.65 A, manufacturer: Shin Tech Engineering Ltd., Made in China
| | |
| --- | --- |
| Body | Top and bottom covers: milled and anodized Aluminum, front and rear body shells:Magnesium |
| Dimensions (WxHxD) | 131 x 78 x 45 mm |
| Weight | Approx. 403 g/353 g (with/without battery) |
| Scope of delivery | Camera body, bayonet cap, carrying strap, accessory shoe cover, battery (Leica BP-DC12), charger (Leica BC-DC 12), mains cables (EU, US, local mains cable) |
| Software | Leica CL App (remote control and picture transfer, free download in Apple™ App-Store™ / Google™ Play Store™) |