Image
Image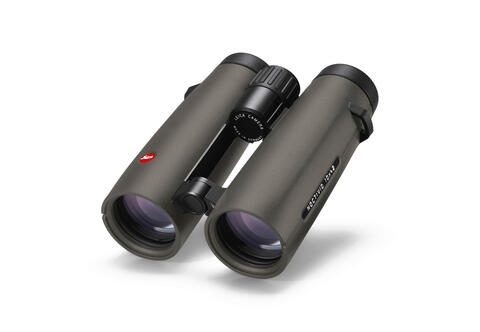 Leica Noctivid 10x42 "Edition olive green"
Das Wesentliche
focusing on even the smallest details thanks to 10-fold magnification

suppression of stray light and maximum contrast allows for observations of the smallest structures under challenging conditions

fatigue-free, relaxed observing thanks to compact construction and ideal weight distribution

limited edition
Product description

Included in the box

Technical Specs
More than a century of expertise in optical design, microscopes and cameras are the basis upon which Leica has created a new generation of Leica binoculars: the Noctivid.

The Leica Noctivid glasses are compact in size, stylish, and elegant, but nevertheless unbelievably robust and resilient. Ideal for every walk of life, these binoculars set new standards with their design alone. The binocular tubes can be easily grasped with one hand and, thanks to the short construction length, the weight is centered on the palm and allows for fatigue-free observing.

The rubber armoring has outstanding grip, absorbs impacts, prevents slipping, and simultaneously lends the body of the binoculars a wonderfully comfortable feel. A patented, hardness class 8 surface coating provides additional protection for all exposed metal surfaces of the robust magnesium body.

The real milestones, however, are set by the mechanical and optical design of this Leica family of binoculars. They unite the best of the latest and most innovative technologies to create a new pinnacle of excellence. SCHOTT HTTM (High Transmission) glasses - already used in the Leica Ultravid HD-Plus optical design - ensure amazingly brilliant colours and high transmission. Innovative baffle systems for the suppression of stray light guarantee an optimum reduction of reflections and maximum contrast.

Binoculars, contoured neoprene carrying strap, protective lens cap, protective eyepiece cap, Cordura bag

Leica Noctivid 10x42 "Edition olive green"

Scope of delivery
Neoprene carrying strap, contoured, eyepiece cover,
protective front lens cover, Cordura case
Magnification
10 x
Front lens diameter
42 mm
Exit pupil
4.2 mm
Field of view at 1,000 m
112 m
Field of view at 1,000 yds
336 ft
Eye-relief
19 mm
Objective angle of view
6.4°
Close focusing distance
approx. 1.9 m / 6.2 ft
Transmission
91%
Diopter compensation
± 4 diopters
Automatic diopter compensation ADC™
yes
Eyepieces for eyeglass wearers
yes, removable, with 4 click stops
Adjustable interpupillary distance
56 – 74 mm
Focusing
Internal focusing via central focusing device
Coating
HDC® Plus-multicoating and AquaDura® lens coating
Prism system
Roof prism with phase-correcting coating P40
and HighLux-System HLS®
Watertightness
Watertight to a depth of 5 m/16.5 ft
Housing
Magnesium, nitrogen-filled
Dimensions (W x H x D)
124 x 154 x 68 mm
4.88 x 6.06 x 2.68 in
Weight
approx. 862 g / 30.4 oz
Accessories
 
Floating carrying strap, orange
42 163
Tripod adapter
42 220

Specifications are subject to change without notice.
Accessories
Winged eyecup set for Noctivid
Leica Rope Strap designed by COOPH
Neoprene binoculars strap
Neoprene binoculars strap
Neoprene binoculars strap
Neoprene binoculars strap
Leica Floating carrying strap
Leica Double Rope Strap created by COOPH
Leica Rope Strap designed by COOPH
Leica Rope Strap designed by COOPH
Leica Rope Strap designed by COOPH
Leica Rope Strap designed by COOPH
Leica Rope Strap designed by COOPH
Leica Rope Strap designed by COOPH