Image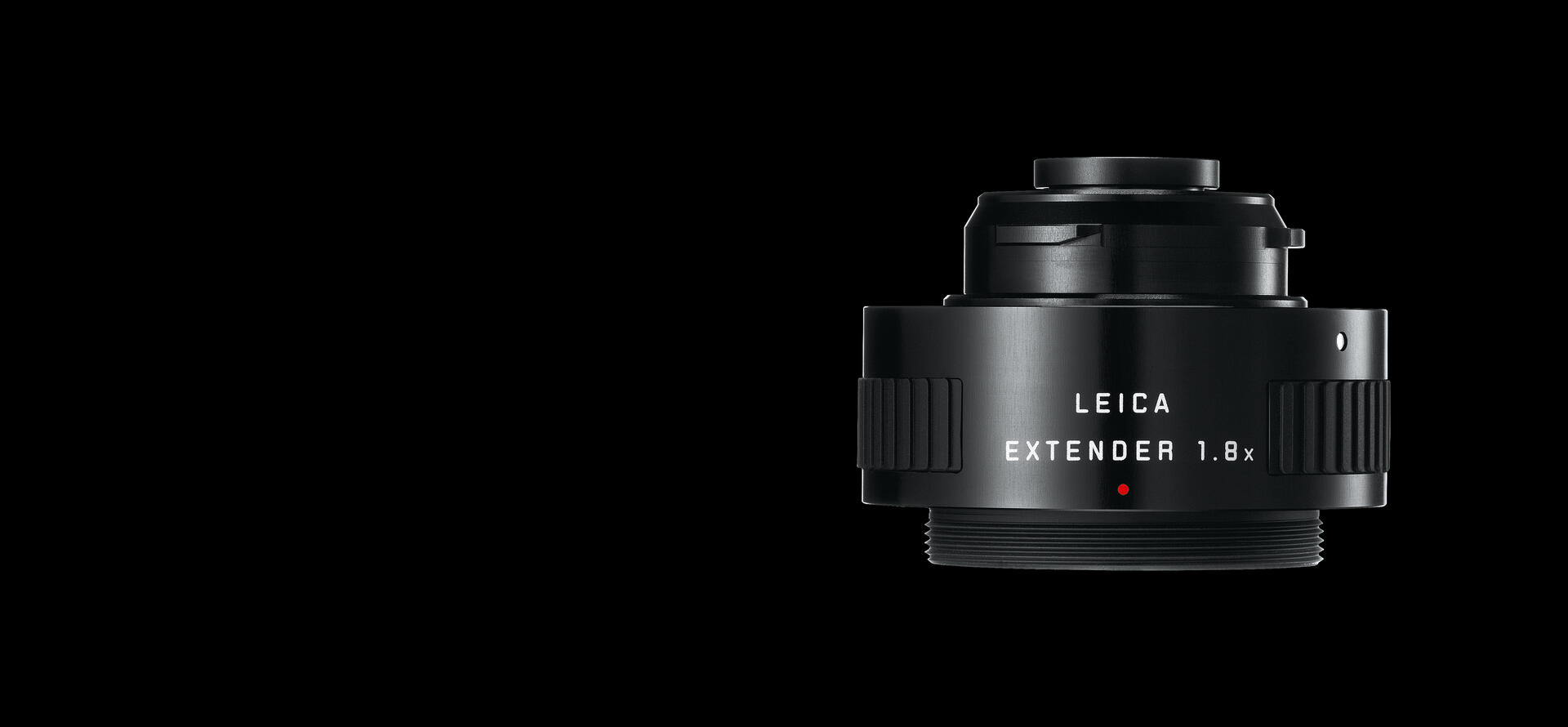 Outstanding field of view at all magnifications
With the 25 x–50 x WW ASPH. Vario eyepiece, you enjoy incomparable image quality across the whole field of view – without limitations and throughout the entire zoom range. And the subjective field of view is exceptionally large: up to 74° at 50 x magnification.
For all Leica APO-Televid angled spotting scopes, the Leica Extender 1.8 x, together with the eyepiece, enables magnifications of up to 90 x. This tremendous zoom range makes wildlife, nature and astronomical observations even more enjoyable.
The bayonet connection features an integrated automatic lock, quickly and securely mounting the eyepiece and the 1.8 x extender on the spotting scope. The rubber-armored function elements and the convenient twist-up eyecup ensure outstanding grip and comfort when viewing, even if you're wearing gloves.
Image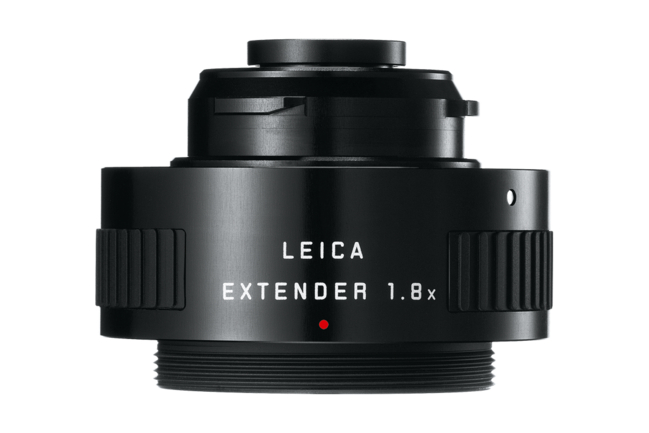 Unparalleled overview, even at 90 x magnification
High-contrast image: details can be identified even in severe heat shimmer
Helps Leica angled spotting scopes achieve 45 x–90 x magnification, in combination with the Leica eyepiece
Fast and secure connection between angled spotting scope and eyepiece, thanks to automatic lock at bayonet connection
Image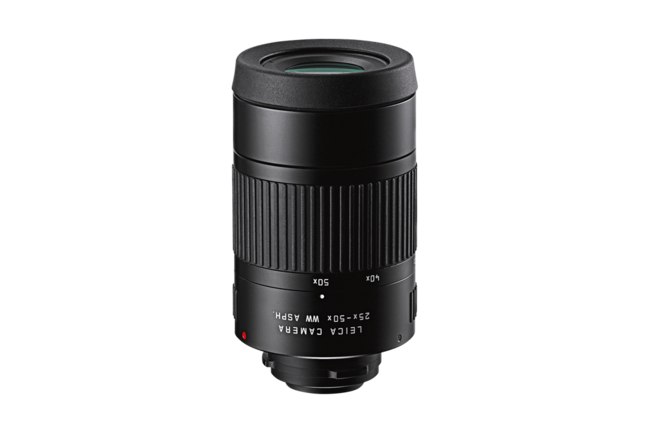 25 x to 50 x magnification
Wide-angle field of view: 41 m (25 x) to 28 m (50 x) at 1000 m
Edge-to-edge clarity, thanks to aspherical lenses
Waterproof to 15.5 ft/5 m
Sophisticated nitrogen filling prevents internal fogging