Image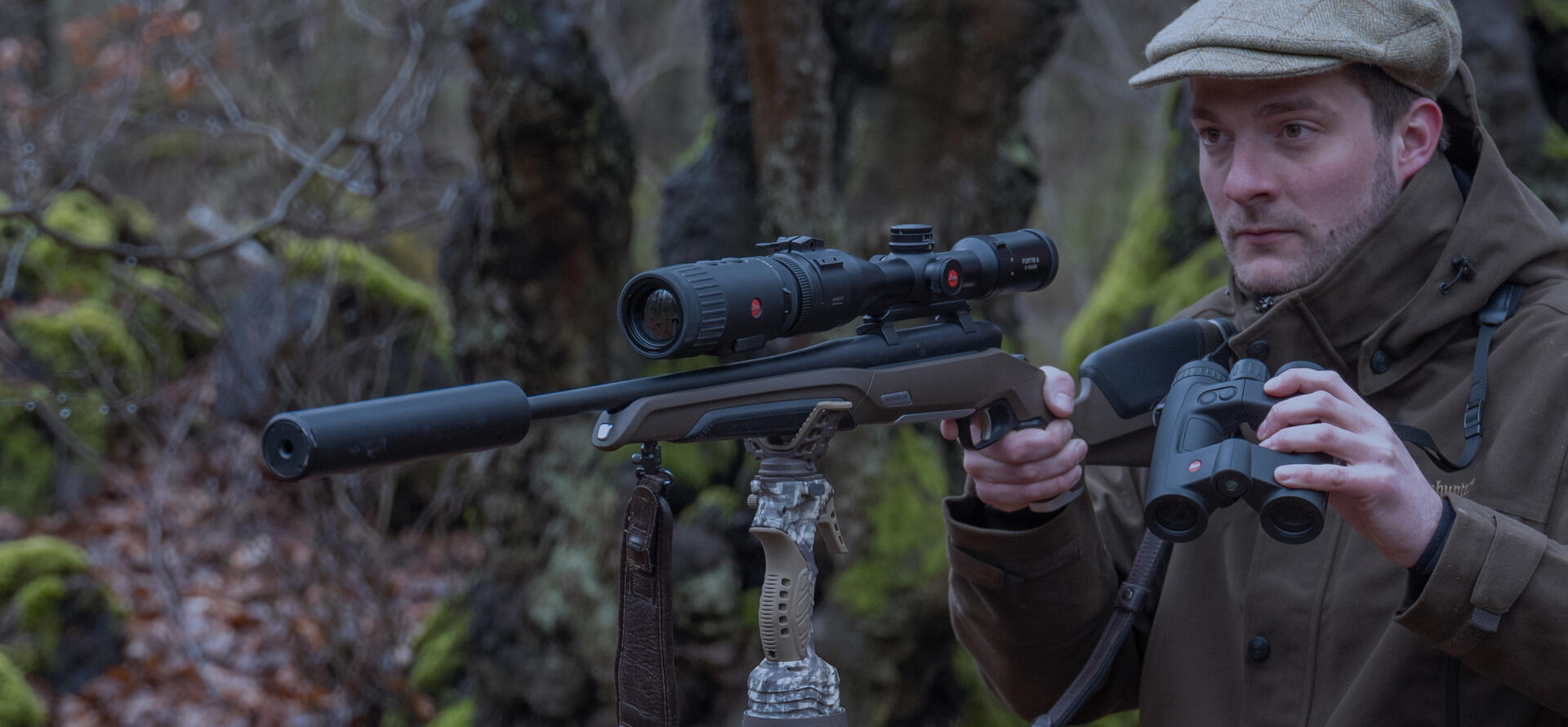 30 years of rangefinding.
Image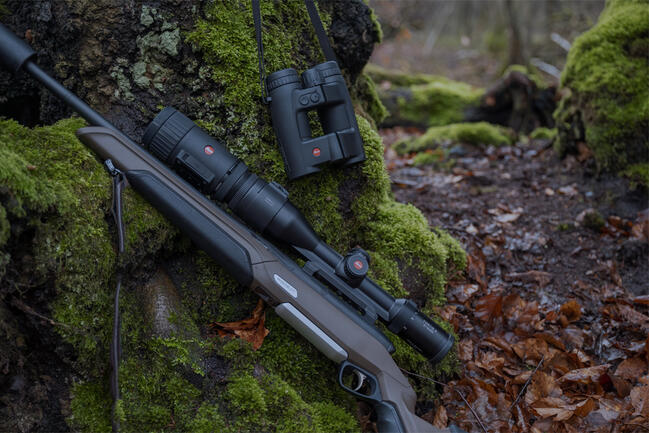 Leica rangefinder binoculars.
The ideal complement.
For more than 30 years, Leica has been a pioneer in rangefinding, starting with the combination of optics and electronics realized in the Leica Geovid BD. Following other groundbreaking models such as the Geovid 3200.COM, Leica has once again proven to be the true pioneer of the optics industry: with the Geovid Pro 32.
The Leica Geovid rangefinder binoculars were developed for all hunting situations and light conditions. The Leica Geovid Pro 32, in particular, with its particularly bright 32-mm lens, delivers top optical performance and a vivid, high-contrast image with a large field of view. This and its compact design make the Geovid Pro 32, in conjunction with the Leica Calonox thermal cameras, the ideal companion for the active night hunter who wants to identify a target safely and reliably.
Image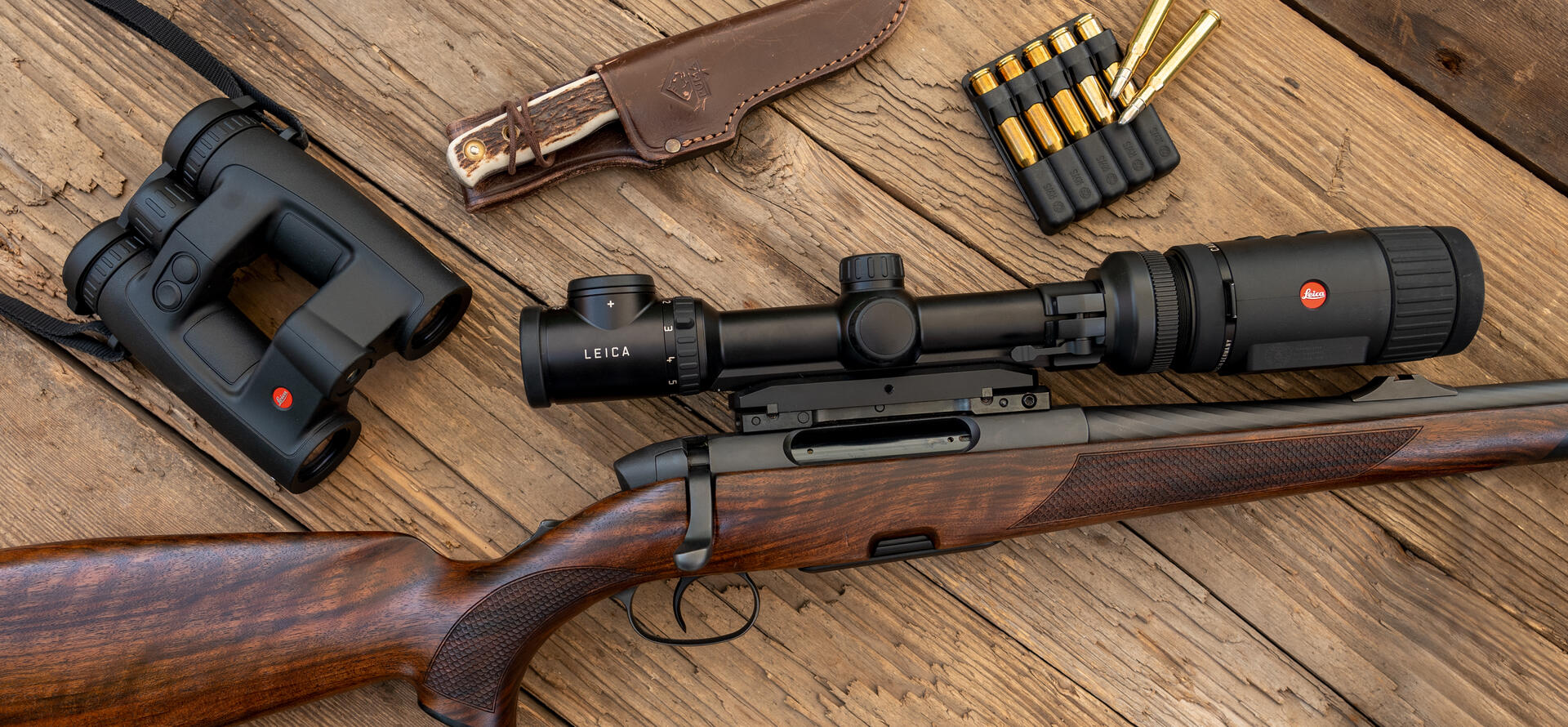 Image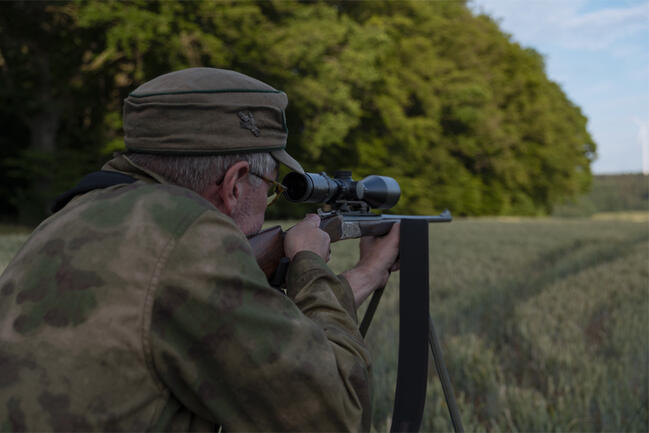 For all practically-minded hunters, Leica riflescopes are the first choice. Whether it's the premium riflescopes of the Magnus i series, the models of the powerful Fortis 6 series, or the entry-level models of the Amplus 6 riflescopes – all of them rely on proven Leica DNA: colorneutral images with brilliant color correction, effective stray light suppression, high-quality and modern coating technology, as well as shock-resistant aluminum housings and unrivaled surface finish. Leica riflescopes are unbeatable well into twilight, and at long distances. And when night falls or visibility conditions no longer allow for an ethical hunt, the hunter just needs a Leica Calonox header and an adapter matching the lens diameter. Regardless of whether it is a 24- or 42-mm lens for a particularly wide field of view when stalking, or a 50- and 56-mm when a raised-hide hunt at twilight extends into the night.
Image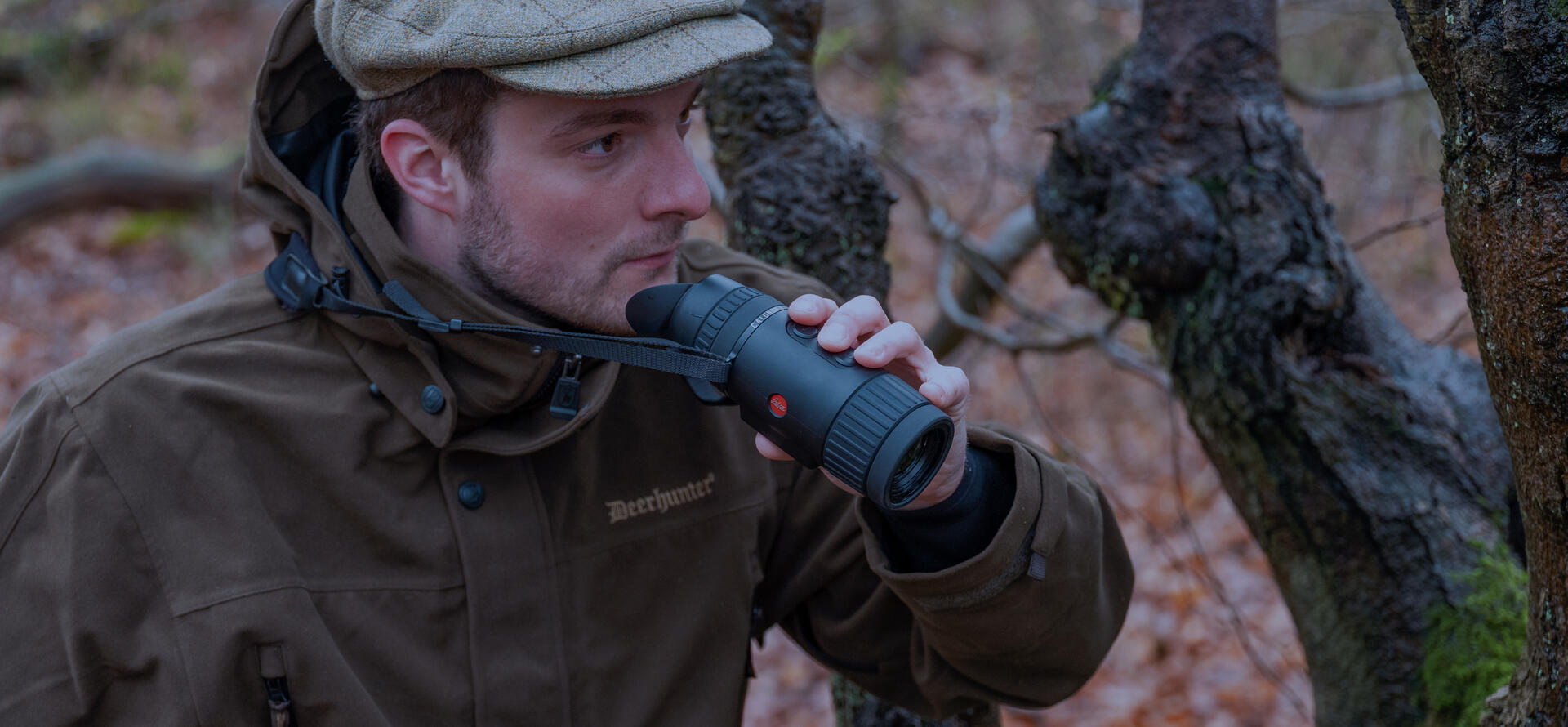 Image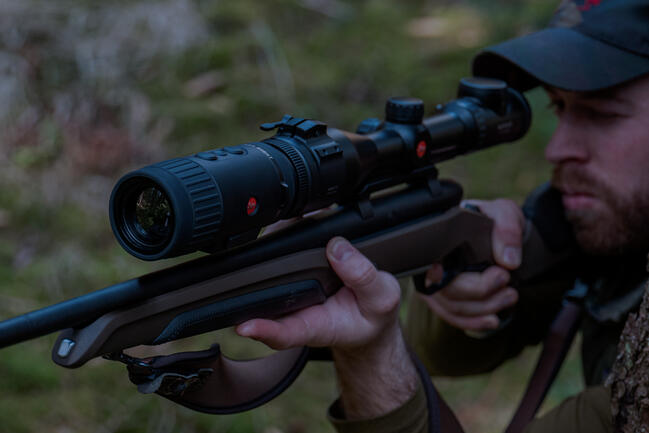 See more, identify game safely.
For hunters looking to spot and identify game safely from afar with high-level accuracy, the Leica Calonox View thermal imaging camera is an indispensible hunting companion that offers superlative image quality – by day or night and under most challenging conditions. Leica's own image processing (Leica Image Optimization - LIO™) improves the image with special algorithms, thus achieving particularly detailed color gradations, excellent contrast, and high detail resolution. The outstanding recognition range of the Leica Calonox View is based on a high-end vanadium oxide (VOx) sensor with 640 x 512 pixels and 12 μm pixel size with excellent temperature resolution. Ideal for closeup observations, the 42-mm objective in combination with the 2.5x basic optical magnification provides a large field of view and the best overview. The digital zoom can be set to a magnification of up to 10x, so that no details remain hidden, even at great distances.
Image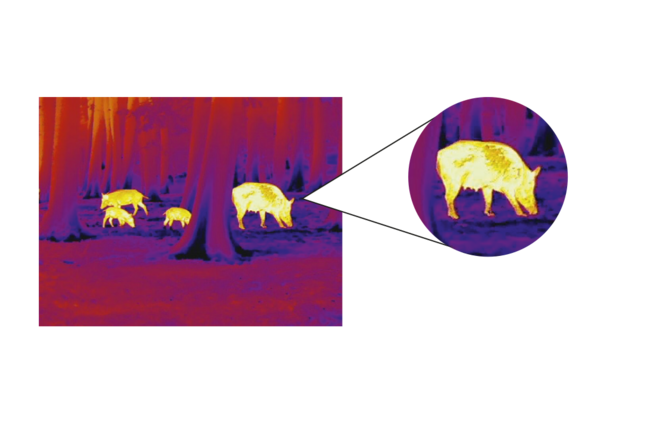 No detail remains hidden.
With a defined target size of 1.7 x 0.5 m, the Leica Calonox View can detect targets up to a distance of 3,000 m, recognize targets up to 1,000 m, and precisely identify them up to 500 m.