Image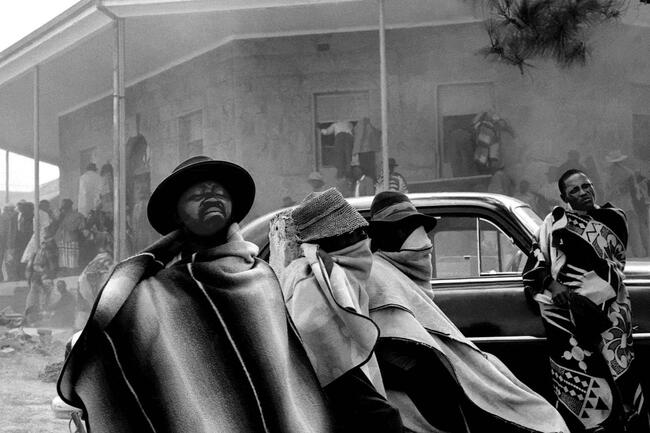 A dust storm, Maseru, Lesotho, Africa 1960
Image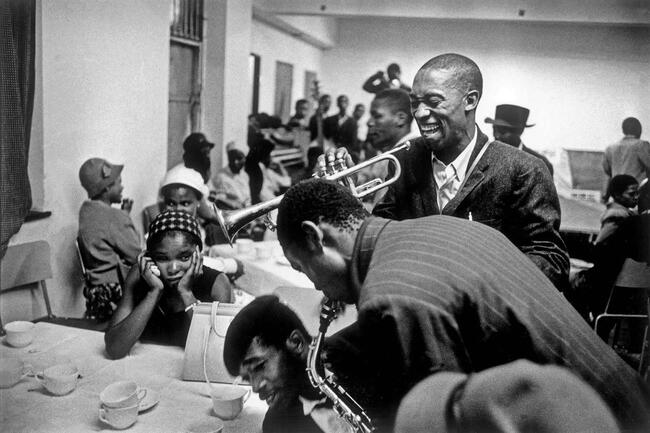 Johannesburg Members of a theatre group celebrating after last rehearsal for the musical King Kong 1961
Image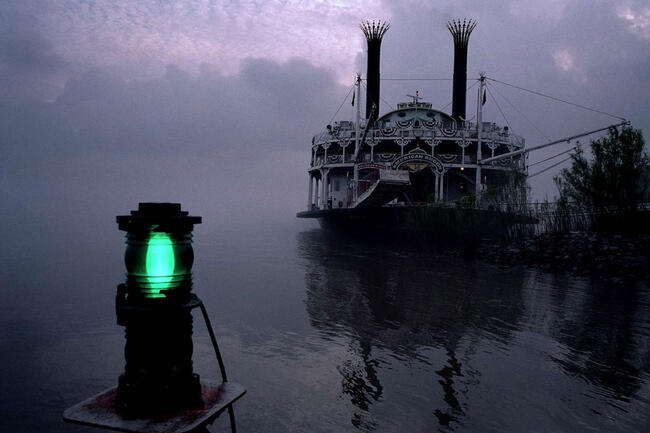 The American Queen, a paddle steamer on a cruise up the Mississippi from New Orleans to Memphis, Tennessee. The boat is moored at St Francisville for a tourist stop. 2001
Image
The old city of Wanxian on the banks of the Yangtze which is about to be flooded in the next phase of the Three Gorges Dam project. Sichuan, China 2002
After World War II, the South African government gradually developed rules and regulations to preserve the country's white minority – a state of being more commonly known as Apartheid.
The British photographer Ian Berry recorded this aspect of South African society and the resulting racial tensions, social difficulties and unnatural way that people, who could co-exist happily, were commanded to spend their lives Living Apart, hence the title of his nationally exhibited body of work and sell-out book was born.
Leica Gallery London are delighted to show select images from Berry's on-going passion, Living Apart, recorded over a period of nearly 40 years. In addition to these seminally recognised works, the gallery will be exhibiting key photographs from another long-term essay on water. Berry poignantly illustrates his personal concern regarding global water shortages, especially in developing countries.
Ian Berry has been a member of Magnum Photos since 1962 since he was invited to join by Henri Cartier- Bresson. Berry is a multi-award-winning photographer, he was the first contract photographer for the Observer Magazine in the 1960s and has undertaken important editorial assignments for National Geographic, Fortune, Stern, Geo, Esquire, Paris-Match an LIFE, among others.
Ian Berry - Living Apart/Water Worldwide
13/10/2020 - 28/11/2020
64-66 Duke Street Mayfair
London
W1K 6JD
United Kingdom
Opening hours
Monday - Tuesday: 10am - 6pm
Wednesday: 10am - 7pm
Thursday - Saturday: 10am - 6pm
Sunday: 12pm - 6pm
Gallery London