Image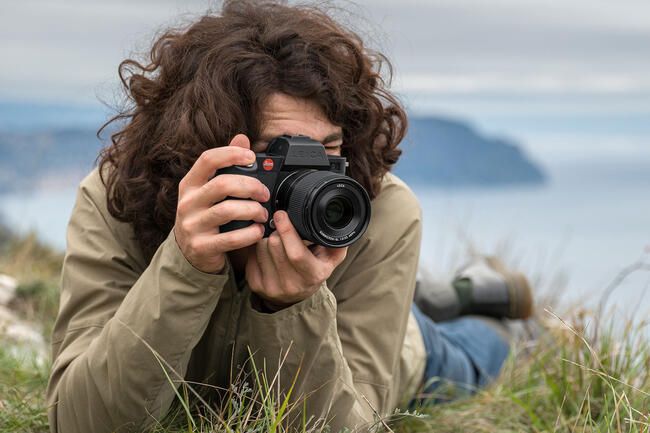 24 Megapixel BSI Sensor with Image Stabilisation (IBIS)
The full-frame sensor of the Leica SL-S with backside illumination, in combination with the 5-axis image stabilisation (IBIS), produces outstanding images in all situations. An incredible dynamic range, a colour depth of 14 bits per RGB channel and a sensitivity of up to ISO 100.000 produce superb images with minimum noise, even in low light.
Professional video production
When it comes to video production, the Leica SL2-S is simply outstanding. It records RAW video in C4K with 12-bit 4:2:2 and many other popular video formats with no recording time limits. Filmmakers regularly compare the quality of footage in the L-Log colour space with that of significantly more expensive film cameras and, thanks to the Leica developed viewing LUTs, the SL2-S already delivers results straight out of the camera that effortlessly meet all professional demands. Videos can additionally be divided into one-minute segments to minimise the risk of data loss. An automatic follow focus, integrated waveform monitor, colour bar, timecode input and tally mode further enhance the camera for professional use in content production.
Image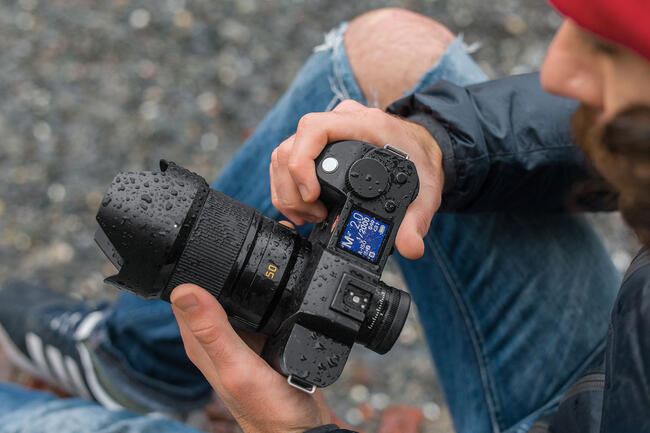 Highest manufacturing quality and IP54 certification
The Leica SL2-S never lets its users down. The solid metal construction crafted in Germany and IP54 certification of the body ensure that the camera is always ready for use, even in harsh conditions. This makes the SL2-S a sustainable investment that will provide many years of satisfaction. In addition, regular firmware updates keep the camera software up to date.
Image
Leica UX design ‒ Intuitive and customisable
The user interface of the Leica SL2-S is divided into photo and video functions and can be individually customised. All external controls are reduced to the essentials and designed to make camera operation simple and intuitive. Most of the controls can also be individually configured, making the Leica SL2-S a real pleasure to use each and every time.
Image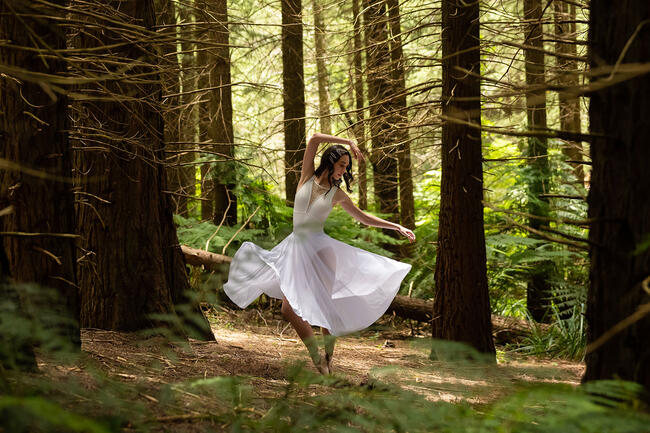 High operating speed and precise autofocus.
The Leica Object Detection AF ensures fast and reliable AF performance. In addition to a number of modes and functions, including eye and face detection, the powerful AF system of the SL2-S also automatically registers whether a subject is moving or static and switches between motion or focus priority on demand. The Maestro III processor provides an extraordinary working speed in combination with a 4 gigabyte buffer memory. This means that image series with up to 25 DNG images per second are just as possible as almost unlimited image series in JPEG format.
Image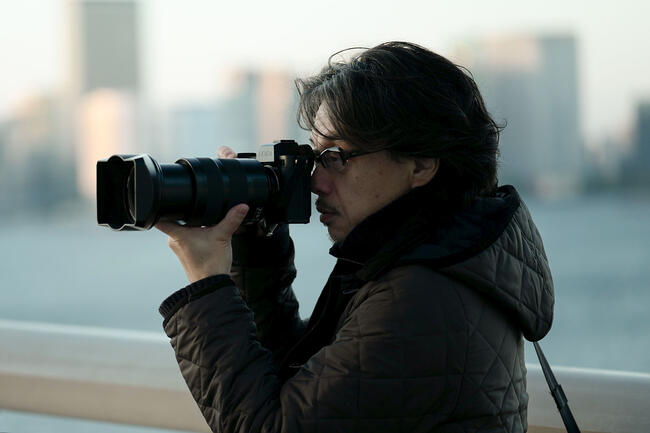 High-resolution EyeRes® Viewfinder
The SL2's electronic viewfinder, with its precision engineered eyepiece, 5.76 megapixel resolution and up to 120 fps, produces a natural looking viewfinder image that will delight you every time you shoot. The integrated eye sensor automatically switches between the viewfinder and the 3.2 inch touch display when the camera is used in Live View mode.
Image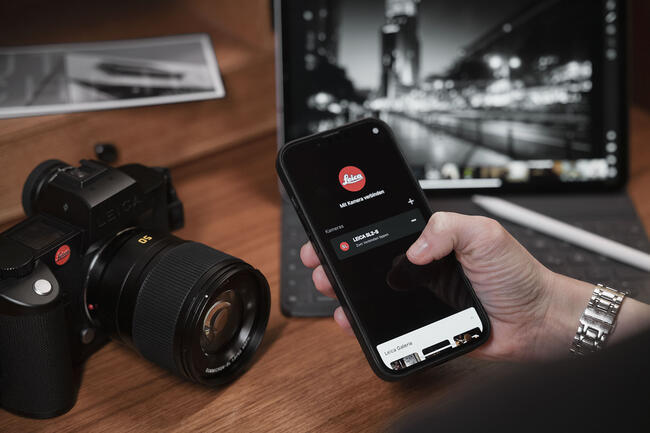 Seamless connectivity with Leica FOTOS
The Leica FOTOS app connects the Leica SL2-S to a smartphone or an iPad via Bluetooth® and Wi-Fi. The app allows users to control many of the camera's functions directly via a mobile device, and to transfer, view and edit photos in Adobe Lightroom with a single tab.
The app also provides firmware updates over-the-air to keep the camera up to date, and adds accurate geolocation data to the images on demand.
Image
The heart of a complete production system
The Leica SL2-S is seamlessly integrated into professional setups. Whether video workflows and post-production, gimbals, tethered shooting, studio flash-systems or high-end image editing.  The SL-System works reliably with a wide range of tools from different suppliers and proves to be a compact and durable state-of-the-art production system.