Image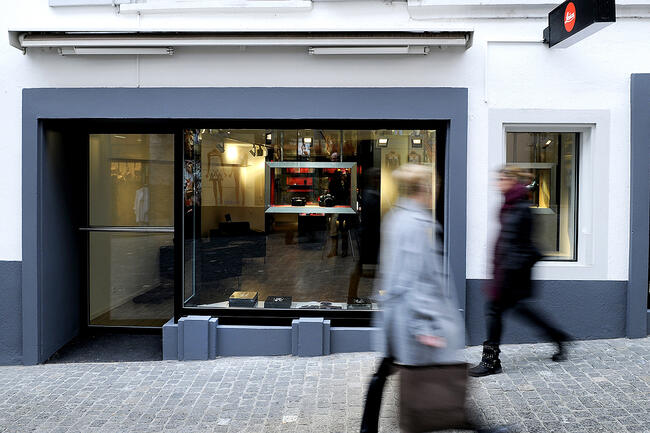 Image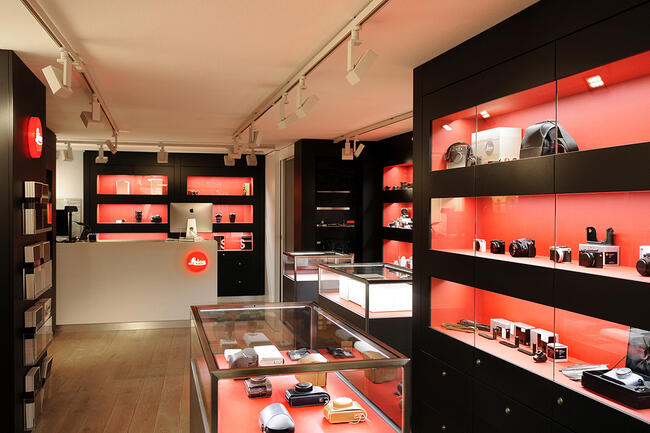 The Leica Store Zurich was the first of its kind in Switzerland. At Kuttelgasse 4, just a few steps from Zurich's Bahnhofstrasse, you will find the complete range of Leica products - from photography to sports optics. The shop also offers a large selection of second-hand Leica products.
Become part of our community on Instagram and Facebook and stay informed with our newsletter.
Leica Store Zurich
Kuttelgasse 4
8001 Zurich
Switzerland
+41 (0) 43 497 24 11
Public transport
Tram 6, 7, 11 & 13 from Bahnhofstrasse (Mainstation) - Rennweg (around 1min) | around 10min to walk
Image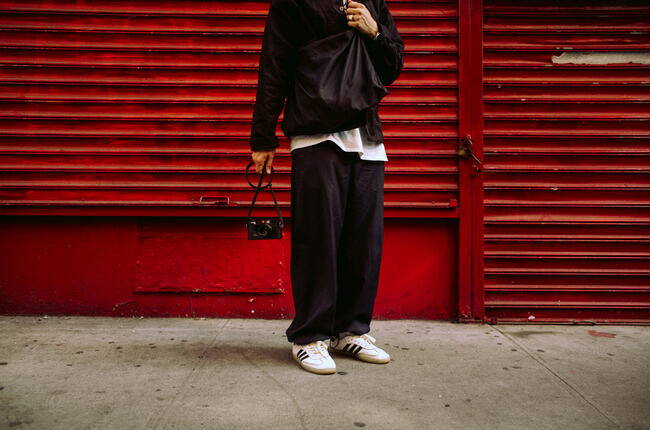 The Leica Store Zürich offers a rental service. Cameras and lenses can be booked according to availability. The goods are often in the central warehouse in Nidau and not in the Leica Store Zürich, therefore a booking must be made in advance. Please contact the Leica Store Zürich to check the availability of your desired product
Image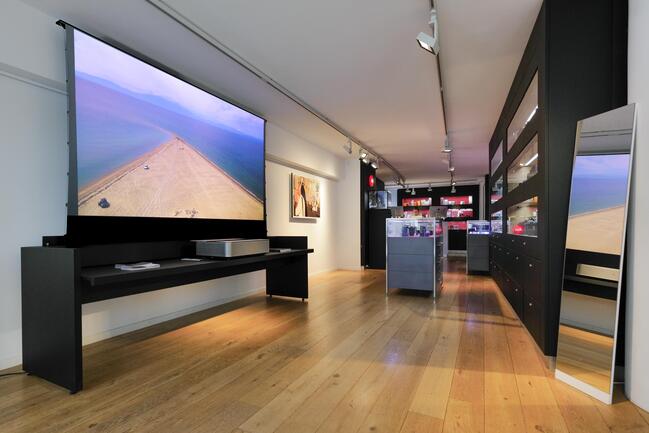 Image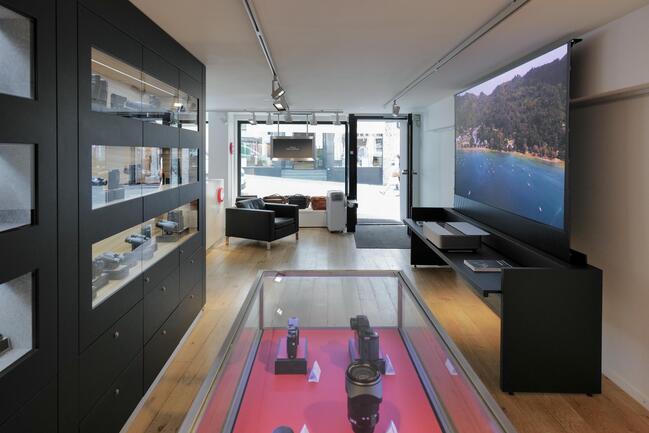 Image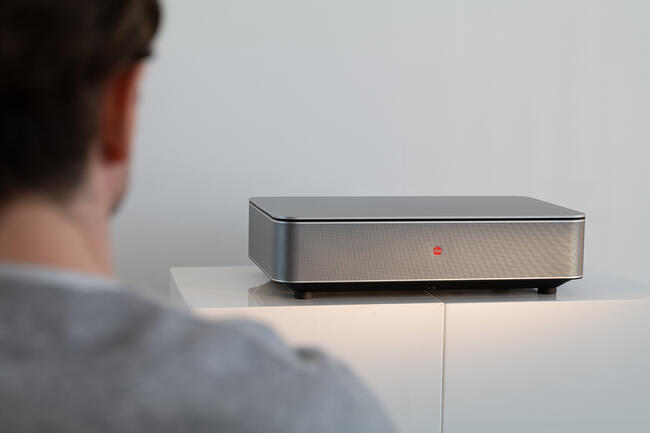 Leica Cine 1 - the first laser TV from Leica
The Leica Cine 1 is an all-in-one entertainment system for anyone looking for the best home cinema experience. The smart laser TV brings authentic cinema experiences to your home: with outstanding 4k picture resolution, brilliant Dolby Atmos® surround sound and unmistakable Leica quality.
Experience cinema now at the Leica Store Zurich.
The team at the Leica Store Zurich will be happy to advise you. This can be done in the shop as well as by phone.
Image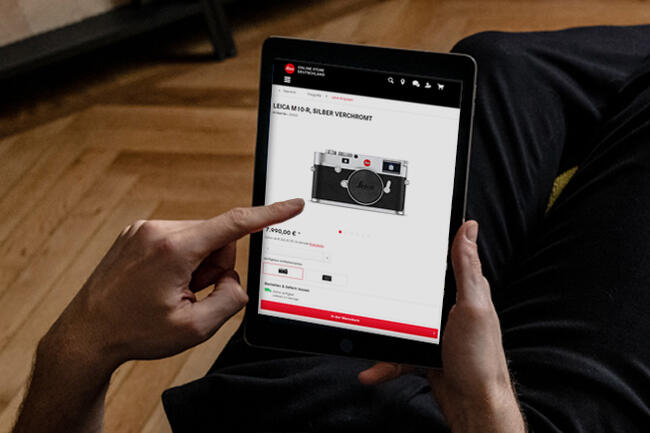 Products can be ordered from the comfort of your own home via the Online Store Switzerland. The Online Store displays the combined stocks of the Leica Stores in Geneva and Zurich.
For second-hand products, it is clearly visible in which store the product is located and products can also be reserved for collection in the store.
To the Online Store Switzerland
Image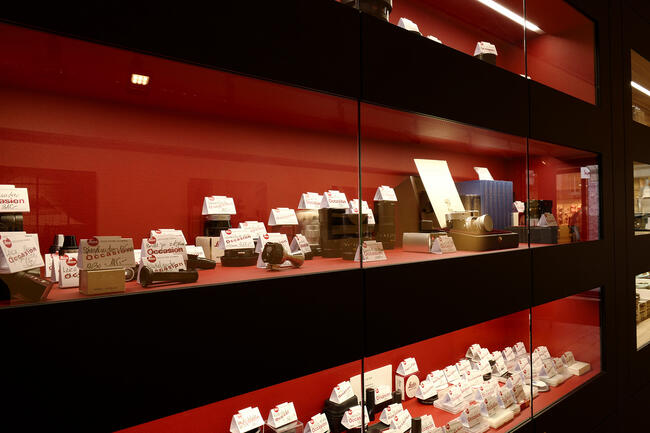 Leica Camera products are also in great demand in used condition. Many Leica products are functional for years and also retain much of their value. The Leica Store Zurich is a popular address for buying used Leica products. You will benefit from the many years of experience of our store staff in advising you. In addition, you can be sure that you have bought your product from an official Leica shop.
Image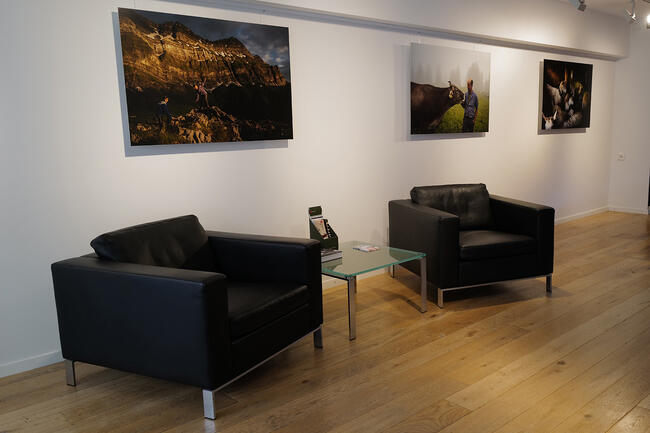 The gallery at the Leica Store Zurich provides an insight into the photographic work of customers of the Leica Store Zurich. Exhibitions change approximately every three months.
Image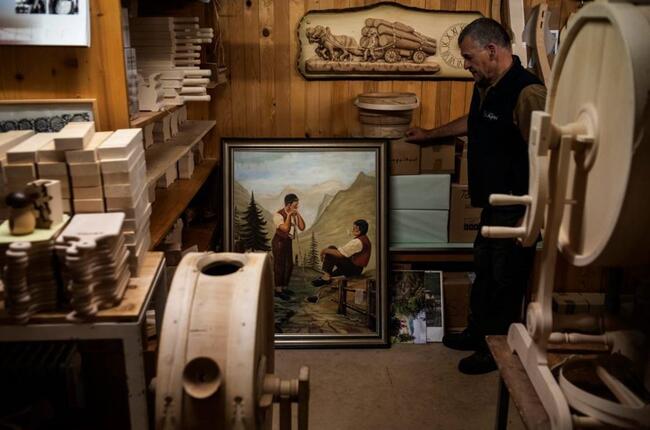 Stories and images from Swiss Leica photographers as well as digital editions of our customer magazine "Leica Courrier".