Image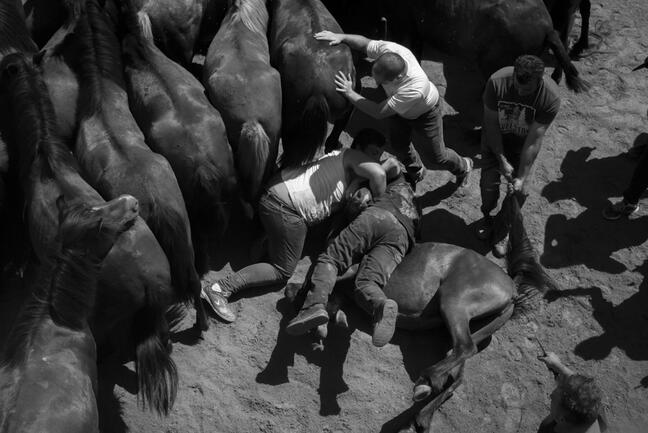 Image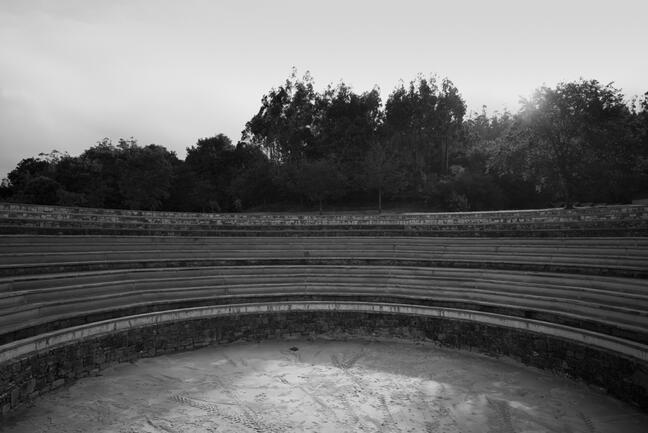 Image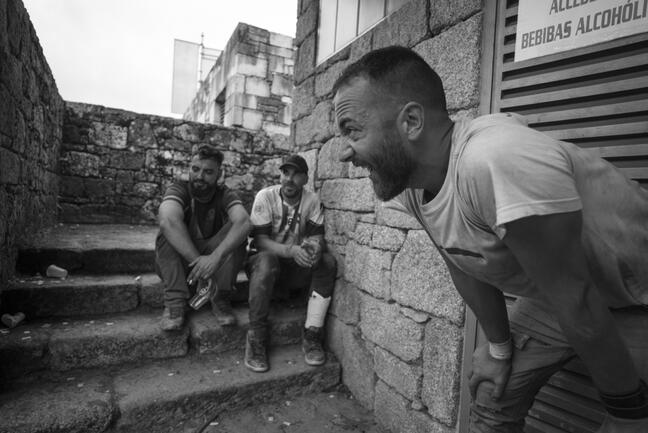 Image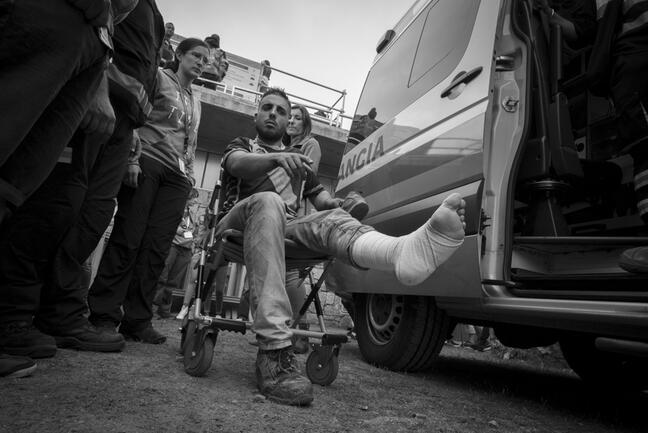 Image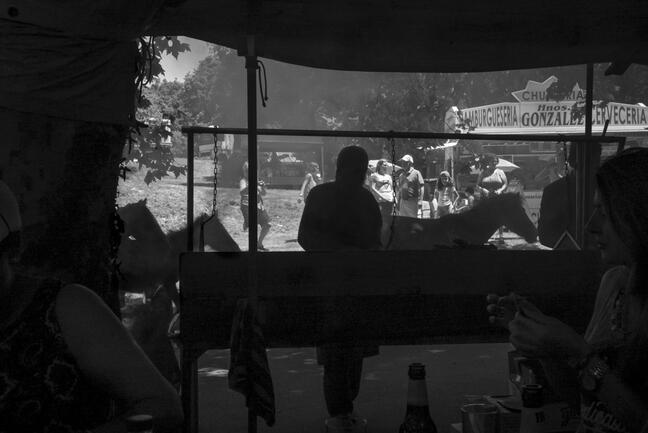 The subject chosen for this project is a traditional festival that comes from a legend where man and animal messure their strength. It is called "A Rapa das Bestas" and is developed in the municipality of A Estrada, specifically in the village of Sabucedo.
This traditional festival, known in Galicia, takes place on the first friday to monday of July each year. In this small village of Galicia, they gather thousands of people from all over Spain and even from abroad, for four holidays, where the central theme revolves around wild horses, which they coexist freely in the mountains around the village.
This work intends to go a bit beyond the festivity itself, understanding that the value of those days have a huge amount of work behind, like taking care of the these mountains, so the animals may have sufficient pastures for food, clean wells and proper phytosanitary conditions that allow them to live as they have been doing over the past centuries, freely. It is not an easy task, taking into account that the people who perform these actions do it in an altruistic way, outside the working hours, dedicating many free days, to take care of the horses and the mountains. Their overflowing passion for the animals is reflected during the Rapa's days in July, when they gather the animals to cut their manes, deworm and microchip them. Afterwards the horses are release back again on a mountains next to the village, and they let herds go by themselfs to their territories.
So using the horse as a guiding line, through the story, you can see the cooexistence between man and beast and the bonds created deep rooted on their way of living, which translates into long hours of hiking on roads and mountains in search of herds of wild horses that give meaning to their lifestyle.
Whether on foot, by horse or on a motorcycle, these men and women are responsible for keeping alive a tradition handed down from father to son for generations.
Luiz Vázquez
Luiz Vázquez, 1993, is a young emerging photographer from Galicia, Spain. Touring multiple countries, he tries to show the traditions of each one such as Day of the Dead in Mexico, Fishermen with Cormorants in China or their latest Cabalos do Vento in Spain. Presently working on the economic and environmental effects caused by the forest fires that have ravaged Galicia and the demographic problem of the region and its rural world.
Cabalos do vento - Luiz Vázquez
26/05/2018 - 21/07/2018
Leica Gallery Porto Rua de Sá da Bandeira, 48-52
4000-427 Porto
Portugal
Opening hours
Monday - Saturday: 10:00 - 19:00

Gallery Porto