Image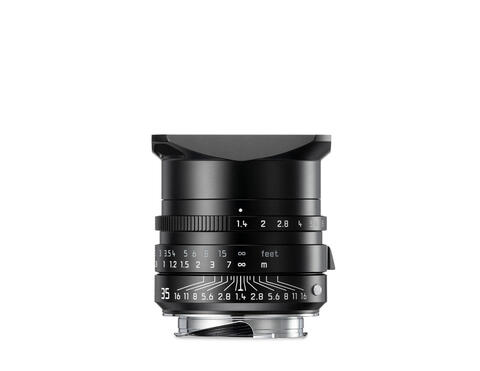 Image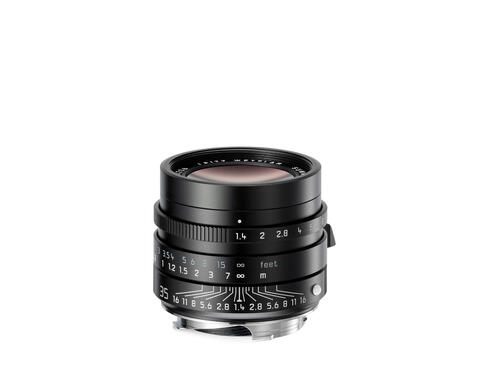 Image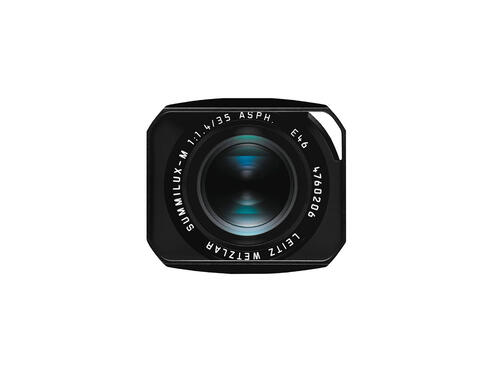 Image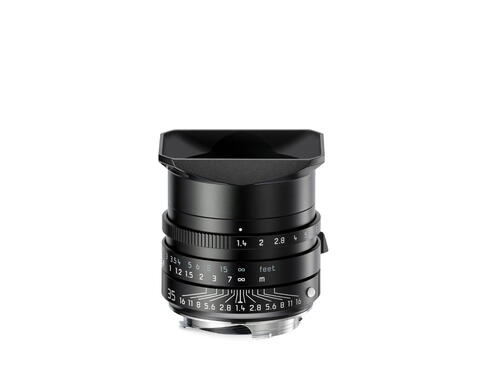 Leica Summilux-M 35 f/1.4 ASPH. "Leitz Wetzlar"
Das Wesentliche
Fast 35mm lens with white/grey scales and "Leitz Wetzlar" lettering on the front ring

White glass Index dot

Diagonal angle of view: 63°

Working range: 0.7 m to infinity

Biggest scale: 1:17.4

Number of lenses/groups: 9/5

Weight: 320 g

Filter/filter thread: E46

Made in Germany

Special release edition
Product description

Included in the box
See matching M10 Monochrom Edition.

The Summilux-M 35 f/1.4 ASPH. "LeitzWetzlar" is a special anniversary edition of this classical Lecia M lens.

Engraved with "Leitz Wetzlar" on the front ring and monochrome coloured inscriptions, the lens pairs beautifully with the newly launched M10 Monochrom edition of the same name, but can also be used with any M body.

The lens is technically identical to the standard version of this lens.

About the Summilux-M 35mm f/1.4 ASPH.

The Summilux-M 35mm f/1.4 ASPH. pairs moderate wide-angle characteristics with natural dimension, which make this focal length very versatile. Whether it is a matter of selective focus in the close-up range, high-contrast available-light applications or landscape shots with immense depth of field, this lens performs wonderfully in any situation.

To achieve outstanding imaging performance at closer focusing distances, the lenses behind the aperture blades are constructed as a floating group. This group changes its position relative to the front lens group during focusing. Another feature is a full-metal, rectangular, screw-mount lens hood that contributes significantly to the compact dimensions of the lens.

Summilux-M 35 f/1.4 ASPH. "Leitz Wetzlar" | Lens rear cap | Lens front cap | Lens hood | Soft Nappa leather case
Accessories
Leica M10 Monochrom "Leitz Wetzlar"
Lens hood for M 21mm f/3.4 ASPH.+ 35mm f/1.4 ASPH.
Cap for lens hood M 16-18-21mm f/4 + 24mm f/3.8 + 28mm f/2 + 28mm f/2.8 + 35mm f/1.4 + 35mm f/2
Universal Pol Filter M, with adapter for E39 and E46